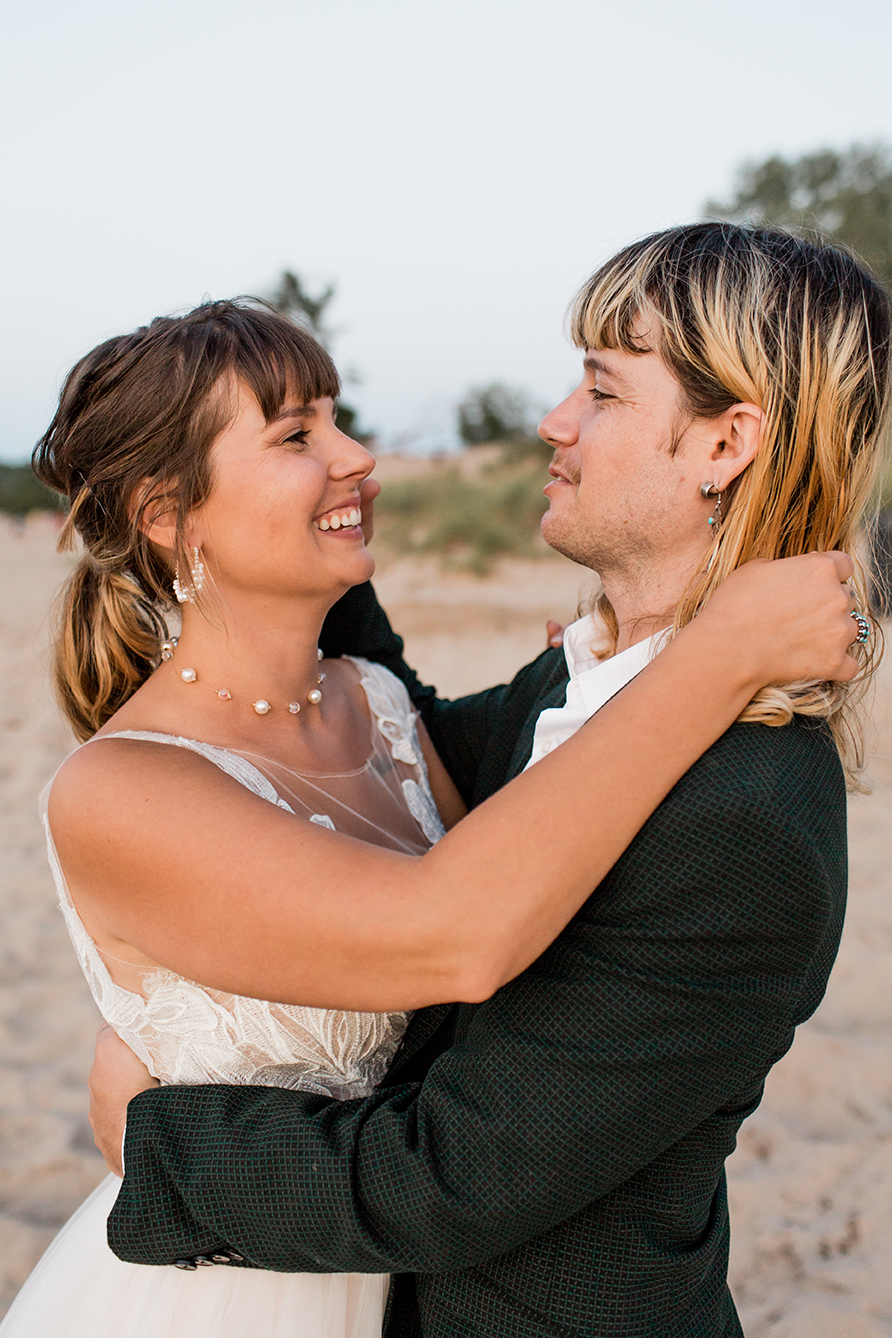 Friday Catch-up: September Edition
First off I wanted to share a bit about our wedding because WE GOT MARRIED LAST MONTH! As you may remember if you've been following along here for a bit, we were supposed to have a 100 person wedding back in May but cancelled it due to the pandemic. Since we had to cancel so close to our wedding date, we weren't able to get our security deposit back for most things so we will still be having some sort of celebration party next year (assuming the virus is under control) but didn't want to wait a whole year to make it official. So, instead, we decided to have a small ceremony on the beach in August with just our parents and siblings (12 of us total).
To be honest, the perfectionist in me really had trouble with this ahead of time because there were so many things out of my control and I, of course, wanted it to be perfect. I got frustrated when we tried to DIY my hair, nails, and make-up because we didn't want to be within close distance to any non-family members. I was nervous for weeks ahead of time about someone potentially having the virus and spreading it during the wedding. I was anxious because most of the nearby beaches were closed so there was a chance that this beach spot was going to be so crazy busy that we might not get the view we wanted or even a parking spot. However, and of course, all of these ahead of time concerns melted away when we got there and I saw Wyatt crying after seeing me walk down the sandy "aisle" (to The Cranberries!) with my father. I didn't care about any of those little details and the whole night ended up perfect.
We ended up finding a perfect sandy dune to have the ceremony overlooking Lake Michigan. My brother married us and we cried while reading our vows. We saw and hugged our family for the first time since the pandemic started. We laughed and took pictures as the sun set over the water. Little kids who hiked up the dune to run down it told me my dress was beautiful and watched us in awe. We ate funfetti cake and drank champagne in the parking lot after dark. It wasn't at all what we had spent the last 18 months planning but it was perfect in it's own way. (Scroll to the bottom of the post to see more highlights from the night.)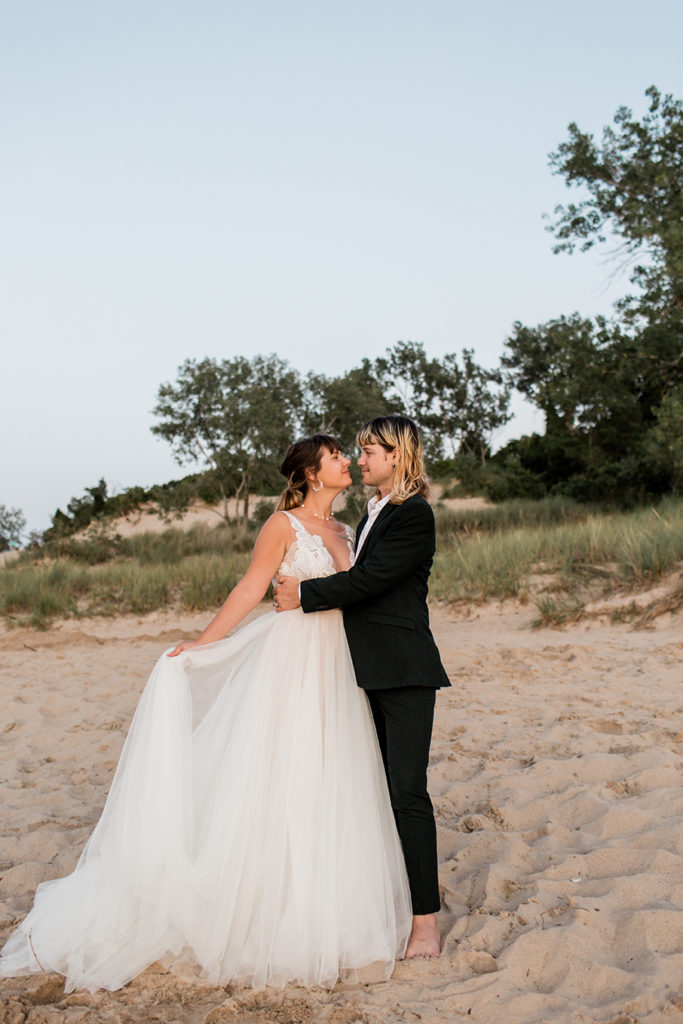 And now a few things I've been enjoying lately:
Listening to: I've been listening to a ton of podcasts lately to keep me company while in the kitchen and photographing. My current favorite is Home Cooking with Samin Nosrat (author of Salt, Fat, Acid, Heat) and Hrishikesh Hirway. Now that we are in month 6 (7? I've lost count!) of quarantine, I've found myself in a bit of a food rut when it comes to dinner meals but listening to them chat about easy recipe ideas has been getting me inspired again. Plus, Samin's laugh alone is contagious enough to leave you feeling full and like you just spent the past hour on the phone catching up with a friend.
In the kitchen: With summer coming to a close and cooler weather creeping in, I've been embracing all things soups, stews, and cool weather comfort food. I'm not even embarrassed to admit that I've already starting dabbling in pumpkin recipes. I also visited my mom up North last weekend and it rained all day Saturday so we cooked from a few cookbooks I'd been wanting to dig into – two favorite recipes from the day were the Chocolate Tahini Babka Rolls from Eating Out Loud and the Burrata + Pickled Cherry + Sumac recipe from Open Kitchen.
Reading: Late to the party on this one but I finally read Phyllis Grant's memoir 'Everything Is Under Control' which was a quick and captivating read. Her writing is beautiful and it follows her through her time as a dancer in college, working in kitchens, and her struggles with having children.
Drinking: Still on my tequila kick that I talked about back in July but I've also been on a homemade iced tea kick lately – peach and hibiscus are my two current go-tos.
Watching: I've been all about the comfort shows lately so I've been re-watching Veronica Mars, New Girl, and The Great British Bake Off. I've also rewatching Pen15 now that the new season is out and anxiously waiting for the new season of Great British Bake Off to drop!
Wanderlust: I've spent the last few weeks dreaming of cooler weather and now that it's finally here, I'm so happy to just be home for it! Fall is probably my favorite season here in the Midwest so I'm excited that it's finally here!
This week's featured recipe: Vegetarian Butternut Squash Farro Soup
The weather is turning cooler (at least here in the Midwest) which has me back to my usual routine of making a big batch of soup on Sunday to enjoy all week long. A perfect recipe for this habit? This Vegetarian Butternut Squash Farro Soup which is not only chocked full of vegetables but also super filling from the farro!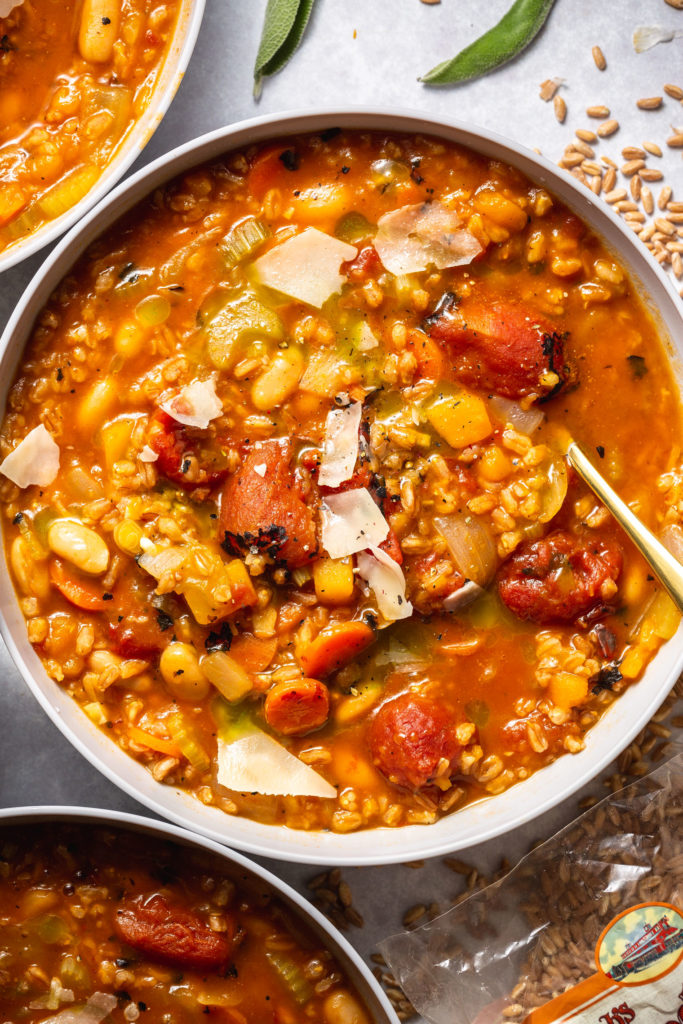 And finally, here are a few more favorites from the our Lake Michigan wedding: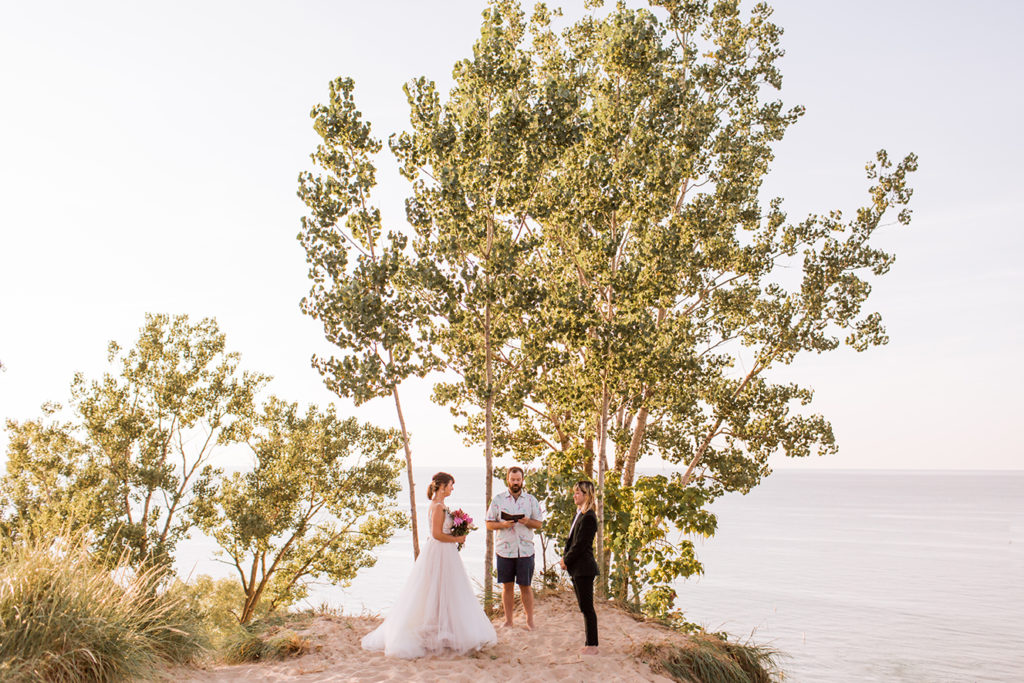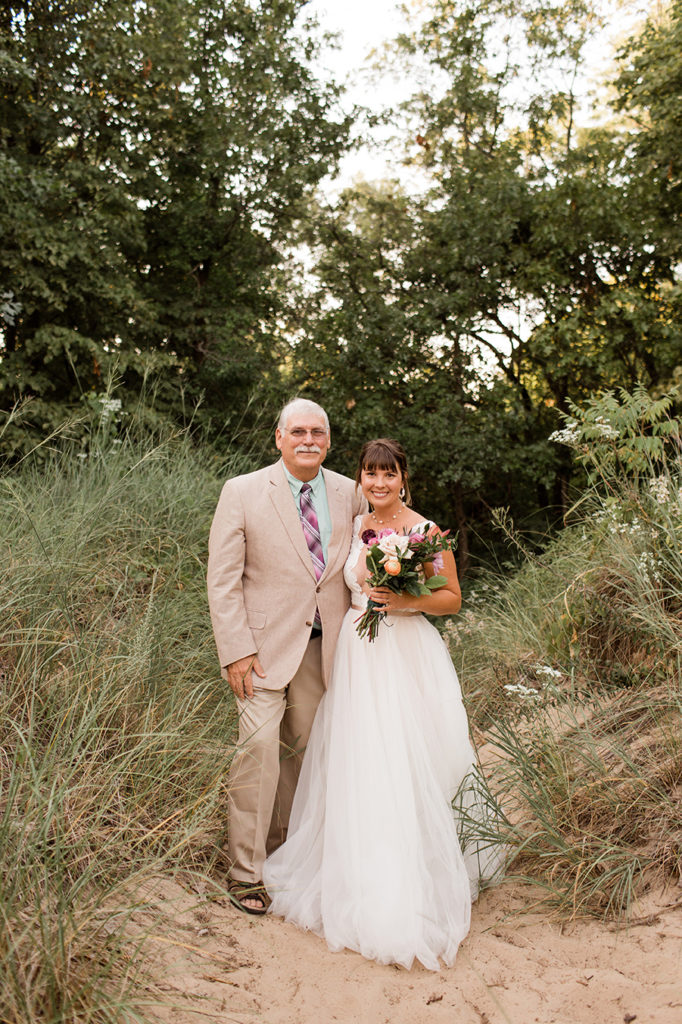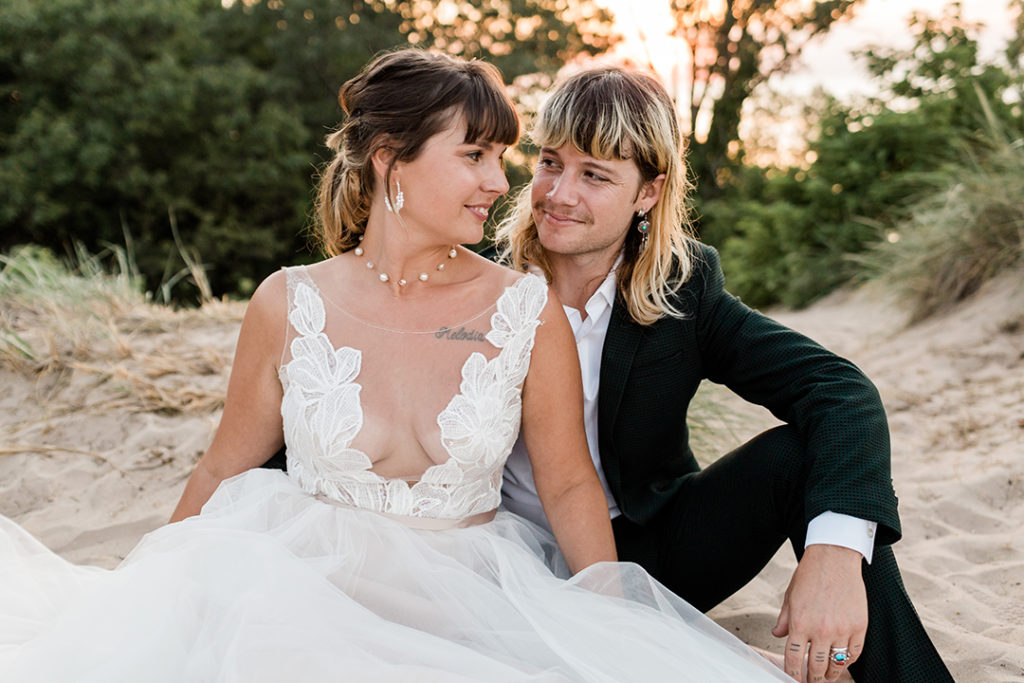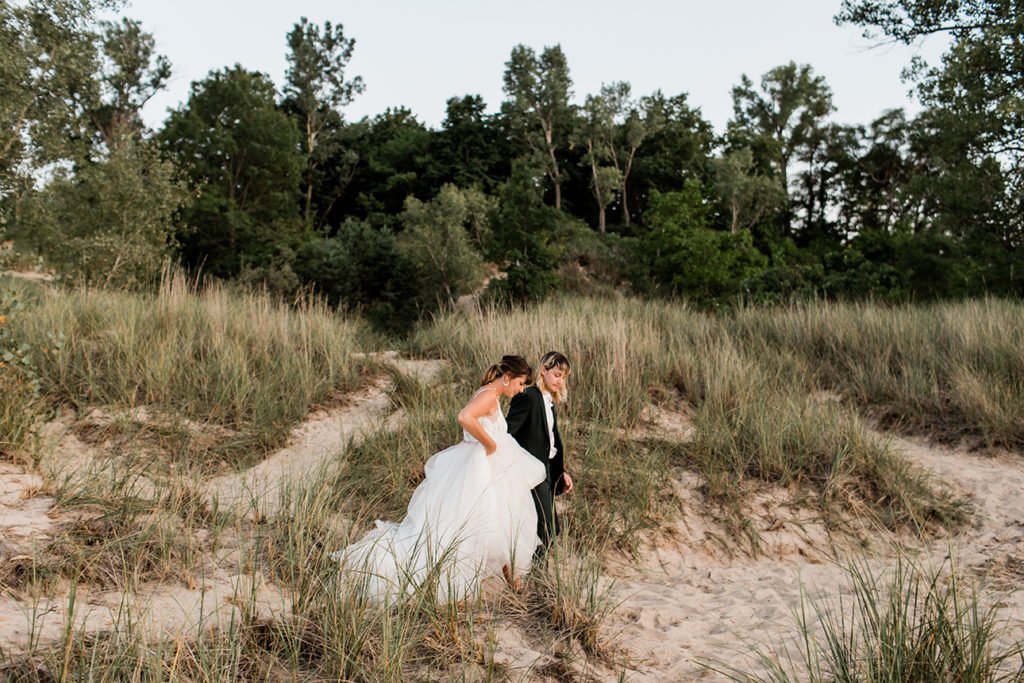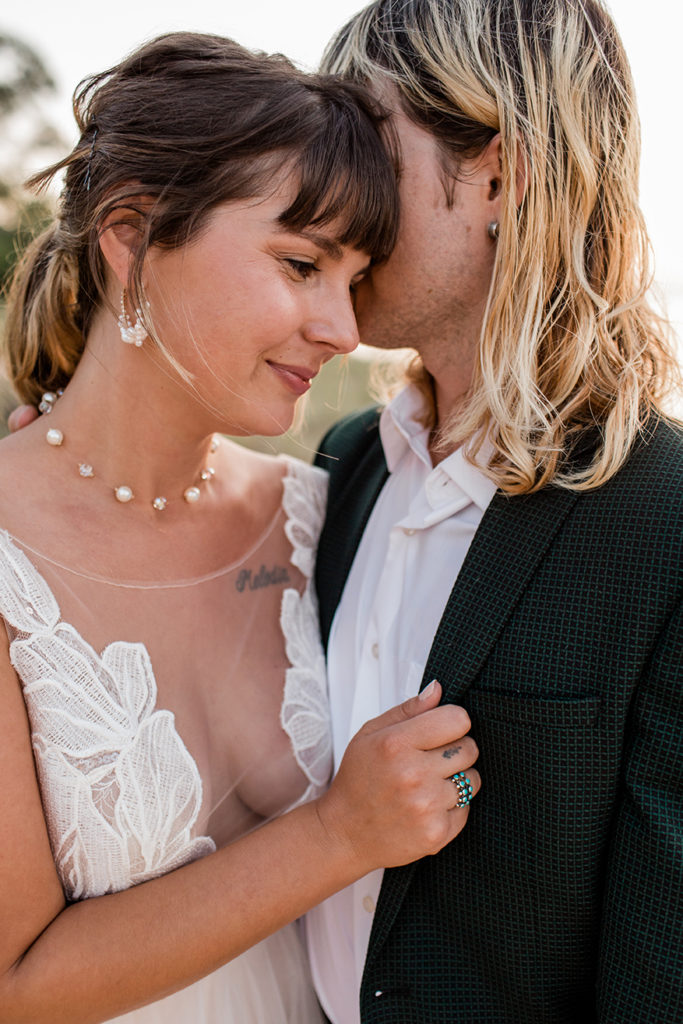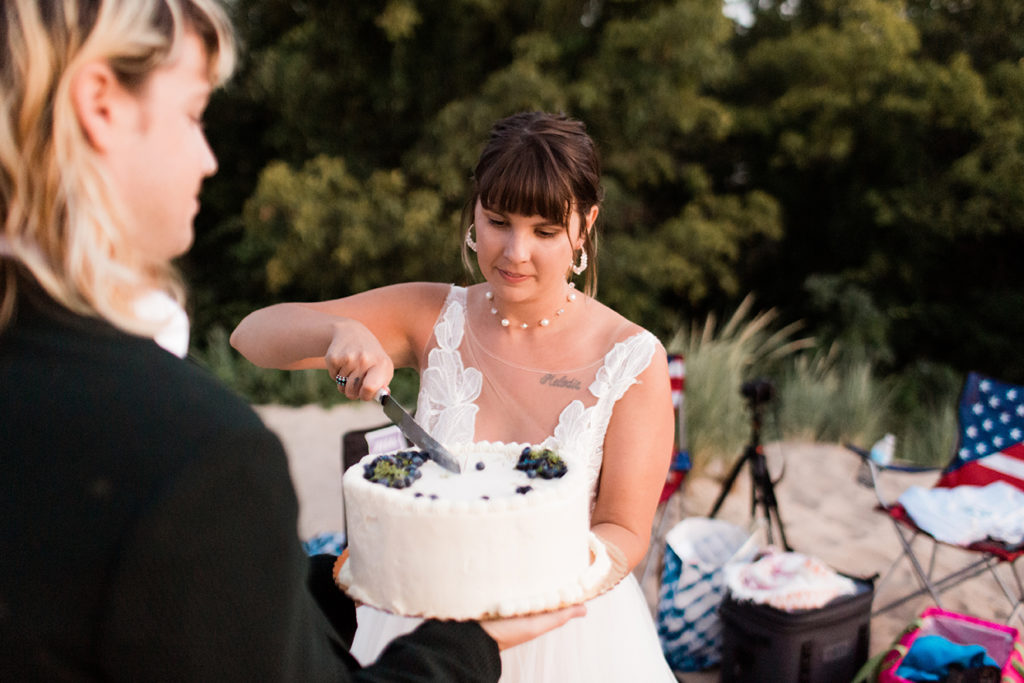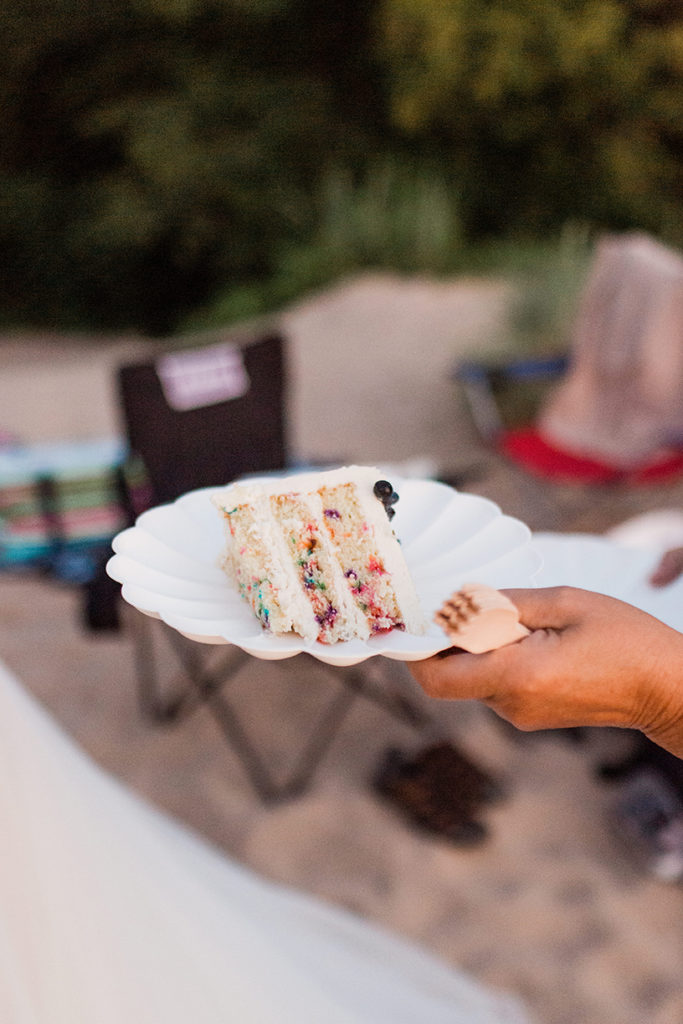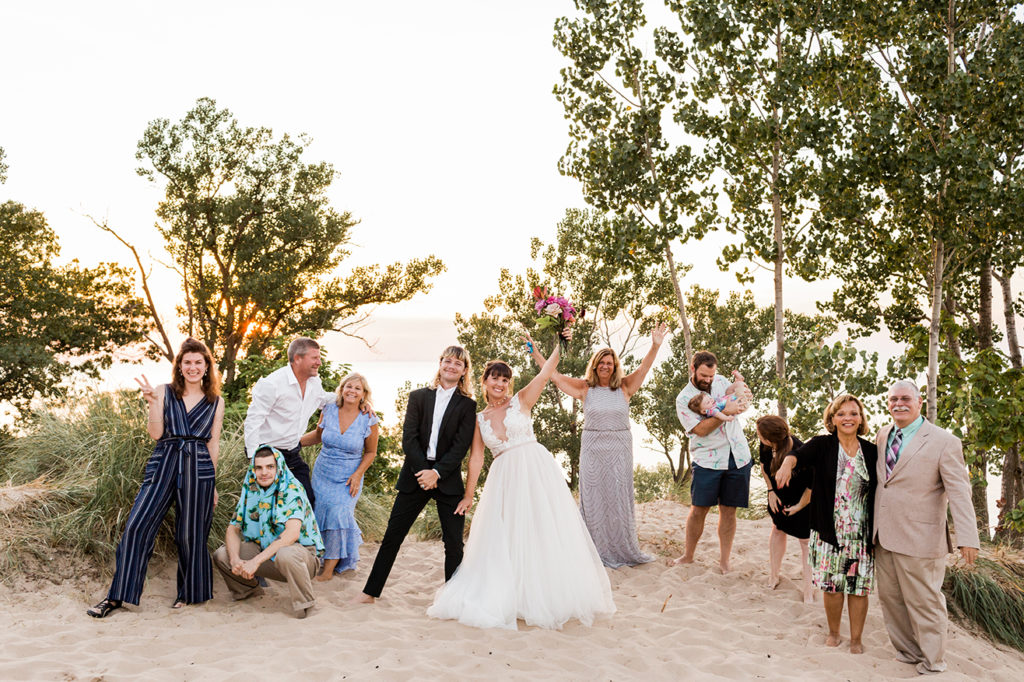 See more images from our wedding over on Erika Mattingly's blog!