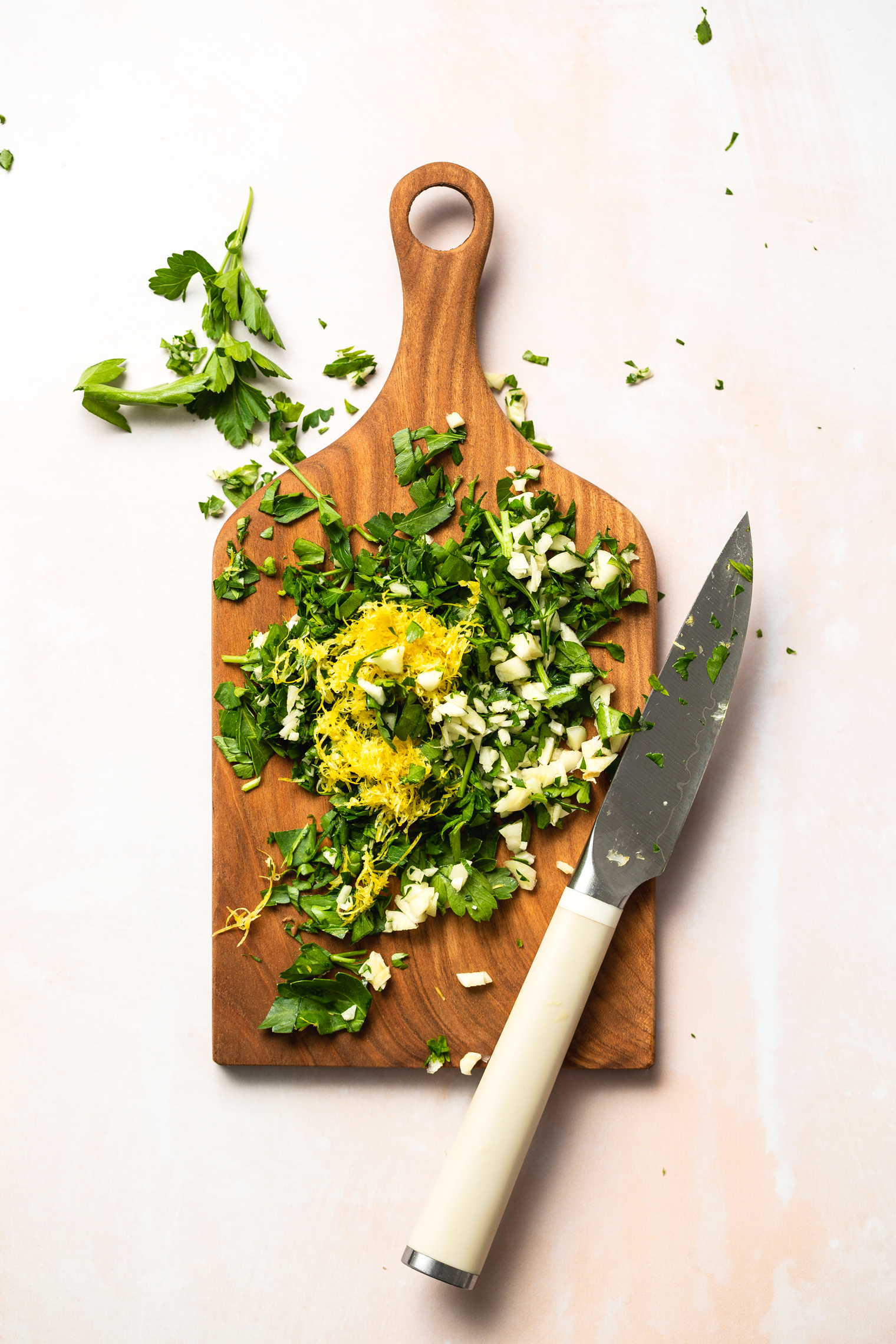 Gremolata vs Chimichurri: What is the difference?
This simple gremolata recipe is made with just three ingredients and can be enjoyed atop grilled veggies, scrambled eggs, polenta, and more. In addition to sharing my go-to gremolata recipe, I'm also discussing how it compares to chimichurri and how the two sauces differ.
Simple Sunday is a feature where we deep dive into simple recipes, spotlight ingredients, and/or feature recipes for specific occasions.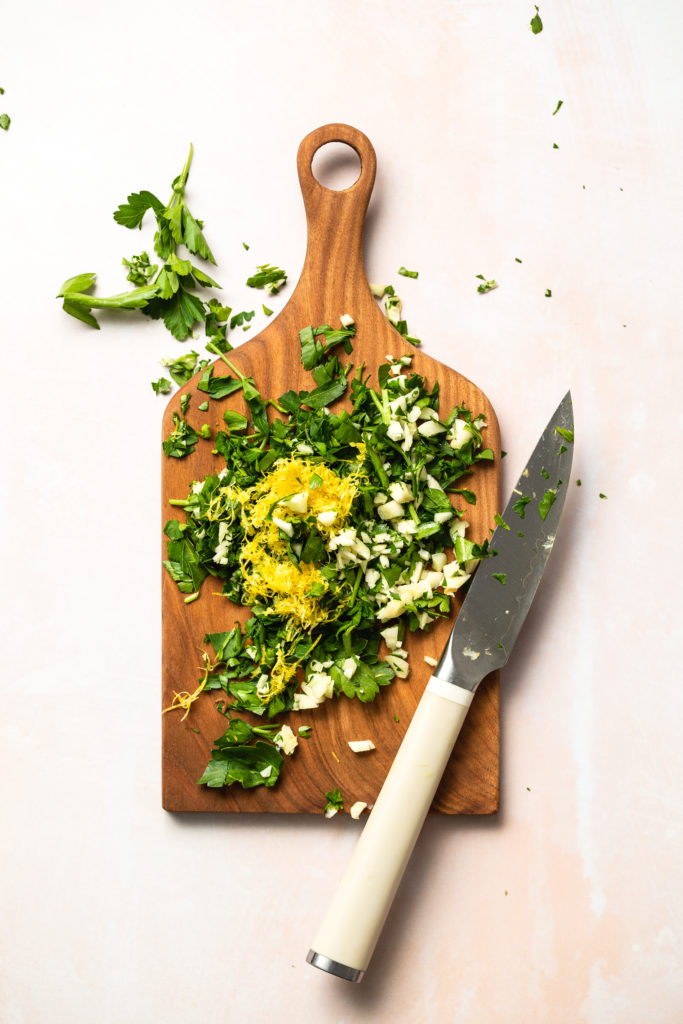 Gremolata vs Chimichurri
Today we are diving into gremolata and chimichurri sauces! Although both are known for being served with meat, they both also make great condiments to jazz up a plate of roasted veggies, toss over scrambled eggs and grits, or use as garnish on a creamy soup. So what exactly are these sauces and how do you know when to use which one?
What is Gremolata?
The dictionary definition of gremolata (also called gremolada) is an "Italian chopped herb condiment or dressing made with lemon zest, chopped parsley, and garlic. It is traditionally served with meat or fish."
What is Chimichurri?
A dictionary definition of chimichurri is "a South American and Mexican 'cooking' (I like to think of it as serving sauce since you don't actually cook with it) or marinade traditionally used on grilled meat. It most often contains parsley, garlic, vinegar, olive oil, and chili pepper flakes. The sauce is usually uncooked and is said to have originated in Argentina and Uruguay."
As you have no probably gathered by reading their definitions, there are a few key differences between gremolata and chimichurri including the ingredients (gremolata usually contains lemon zest while chimichurri has vinegar, olive oil, and chili pepper flakes), and the sauces origins.
For me, I think the biggest difference to note is that chimichurri has liquid ingredients (like vinegar and olive oil) so it's better suited for recipes that could end up being on the dry side, whereas gremolata would be great for a dish that already has had oil added to it or for topping on a soup.
How to Make Gremolata
Making this gremolata sauce couldn't be easier! Finely chop the parsley, then toss with minced garlic and lemon zest. Really, that's it!
Tips for Making Gremolata
It's important that the parsley is completely dry before making homemade gremolata, otherwise you'll wind up with a saggy sauce.
Also note that you only want to use the parsley leaves for this gremolata sauce recipe. You can discard the stems or save them for a future recipe.
When zesting the lemon, be sure to zest only the yellow part of the rind. The white part (called the pith) is very bitter, so you don't want any to sneak its way into your gremolata.
Want More Easy Sauce Recipes?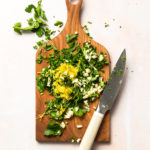 Gremolata
gremolata (also called gremolada) is an Italian chopped herb condiment or dressing made with lemon zest, chopped parsley, and garlic. I love putting it on scrambled eggs or roasted veggies.

Ingredients
1

bunch

flat-leaf parsley

washed and dried completely

1

garlic clove

peeled and minced

zest of 2 lemons
Instructions
Make sure the parsley is completely dry to avoid having a saggy sauce. Remove leaves from stems and discard stems. Finely chop parsley leaves and then toss with garlic and citrus zest.