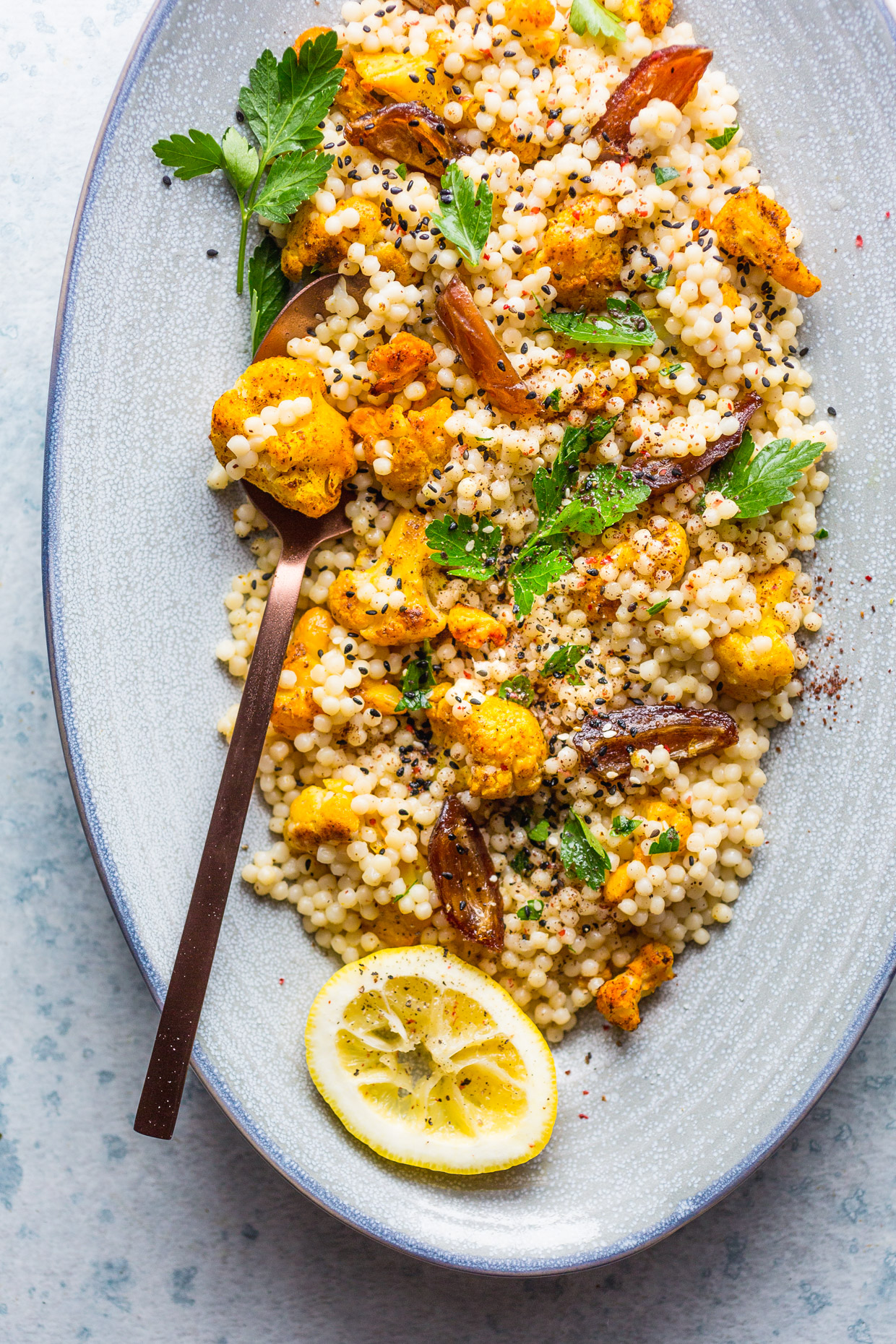 Summer Salads For A Crowd
This round-up of summer salads for a crowd features salads of all kind: fruit, grain, and leaf!
It's HOT out and I need a dish for a potluck / grill out / party. what should I make that won't put me in a hot kitchen for hours. The answer? A salad! But not just a boring old iceburg salad with ranch dressing – I'm talking a showstopper grain salad or addicting fruit salad or loaded kale salad! Continue on for a round-up of six recipes for the perfect summer salad for a crowd.
Summer Salads For A Crowd Recipe Round-Up: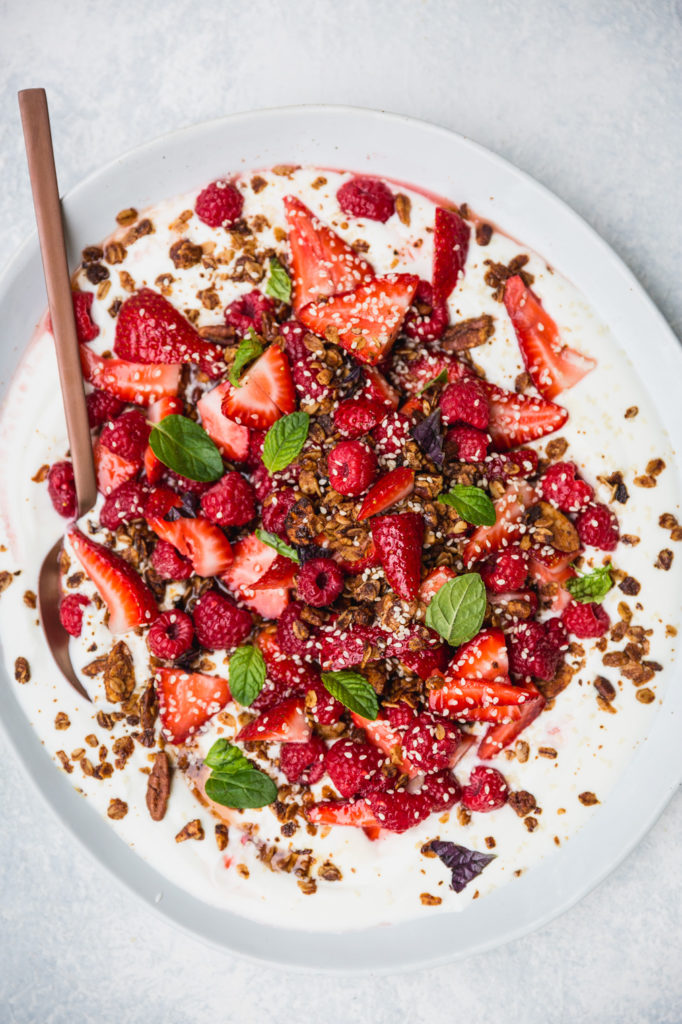 This Fruit Salad with Tahini Granola and Creamy Yogurt recipe is a modern hybrid between a parfait and fruit salad for a crowd. It's cooling, crunchy, tangy, and juicy making it the perfect light dessert on a warm summer day.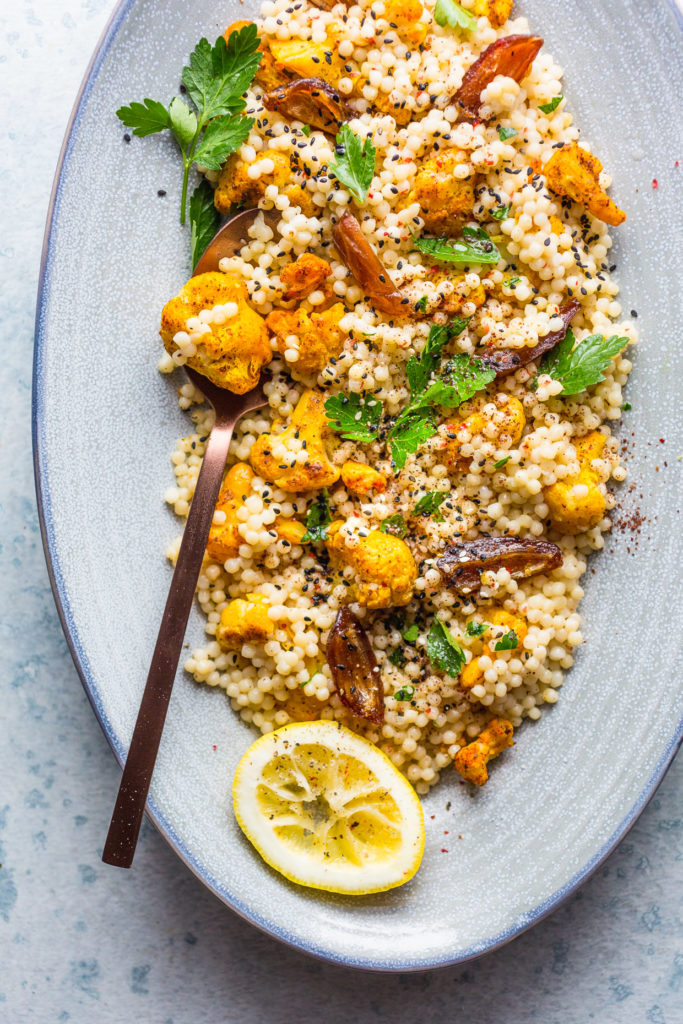 This Roasted Cauliflower & Dates Couscous Salad with Creamy Tahini is a great vegetarian side dish or easy lunch for any season. It's backed full of flavor and features filling couscous.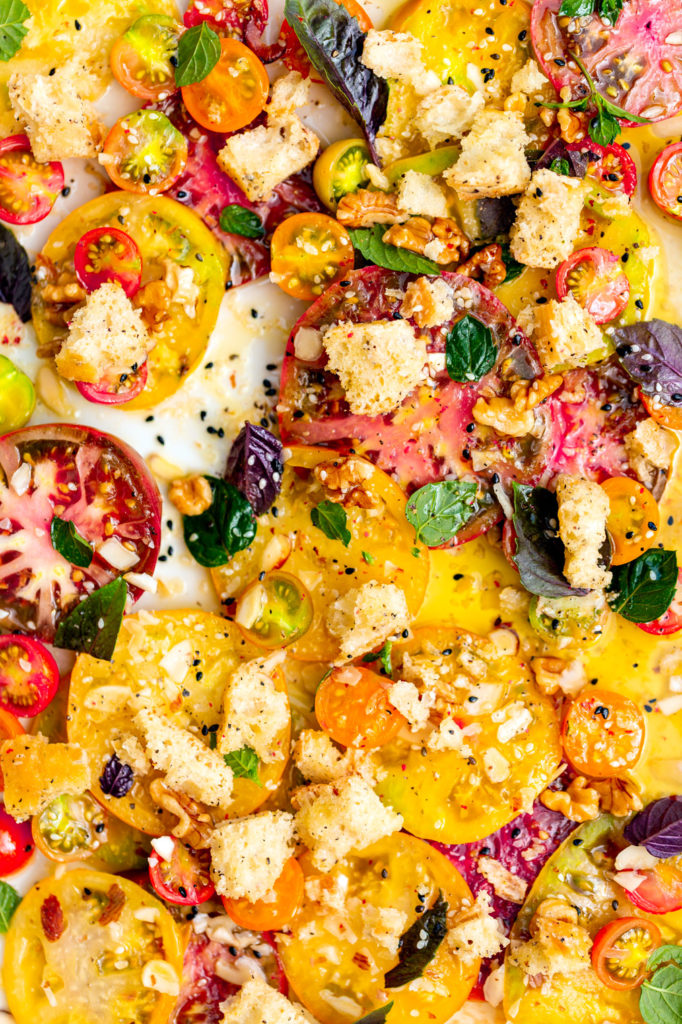 This Heirloom Tomato Salad with Sweet Lemon Dressing recipe is a great way to use up those heirloom tomatoes currently ripening on the vine in your garden.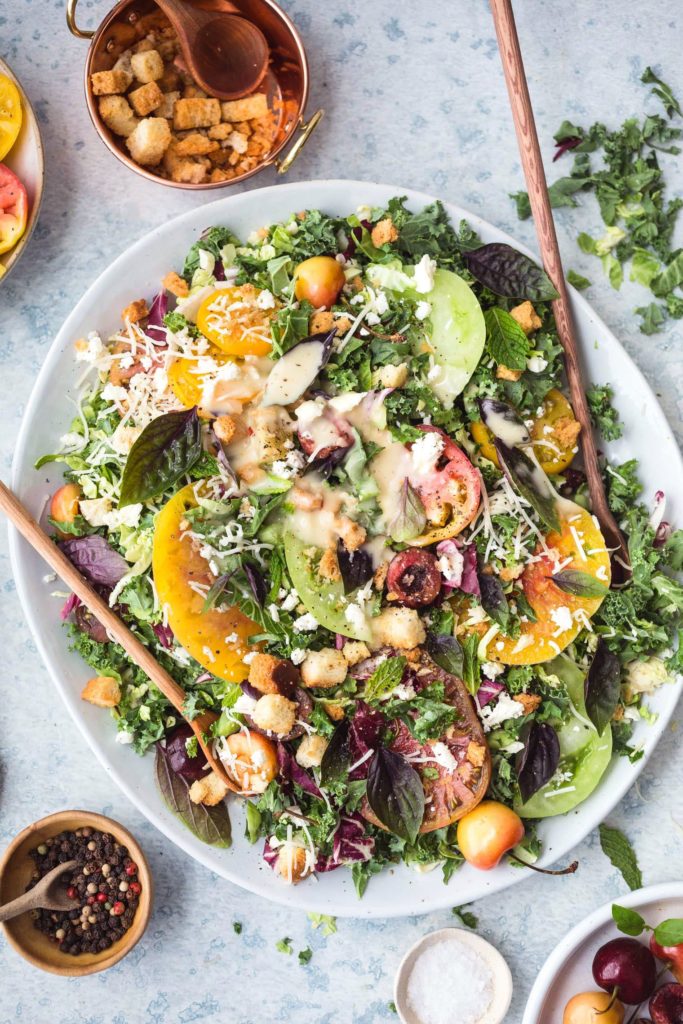 This Tomato & Cherry Kale Salad with Lemon Vinaigrette recipe is light but filling and ideal for a quick late summer starter or side.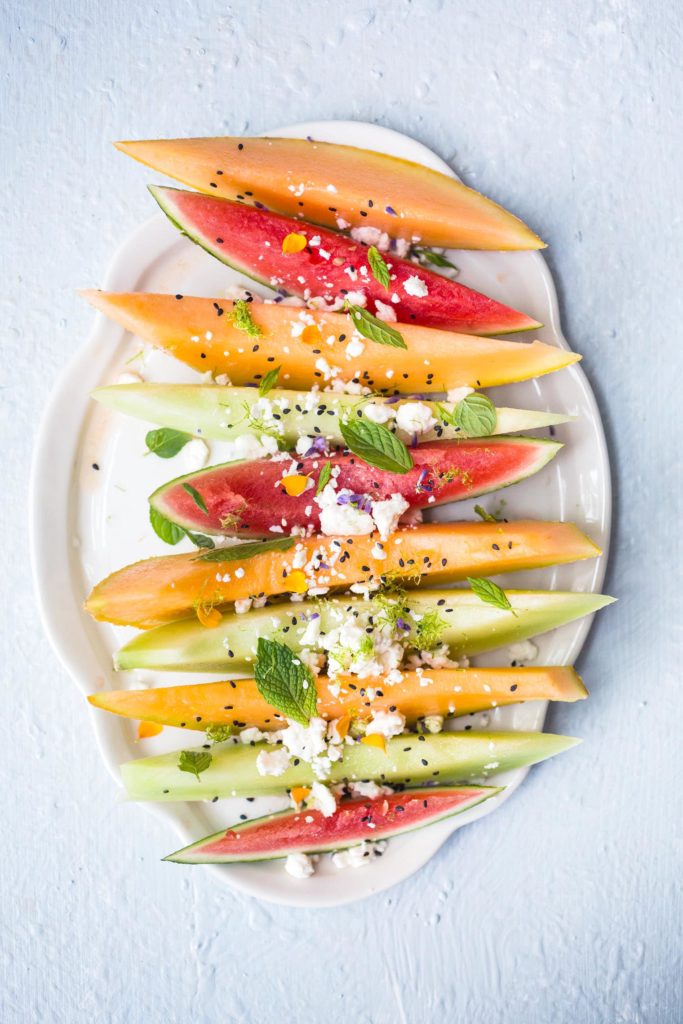 This Mint Feta Lime Melon Salad recipe is beyond easy and quick to prep. This juicy fruit salad is the perfect sweet and savory starter for any gathering. It also scales easily so you can double or triple the recipe depending on the guest count!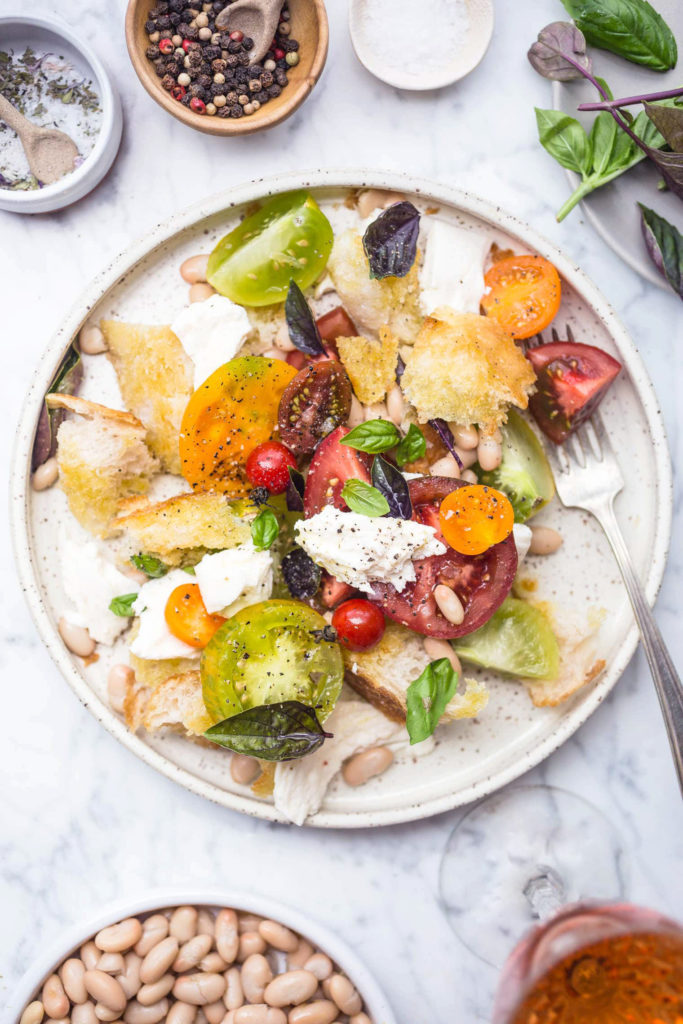 White Bean Caprese Panzanella is the perfect simple summer meal. This six ingredient recipe takes less than 10 minutes to make & is perfect for one but could easily be scaled up to accommodate more guests.
Now that I've shared some of my favorite summer salads for a crowd, tell me in the comment below what you like to make for big gatherings!