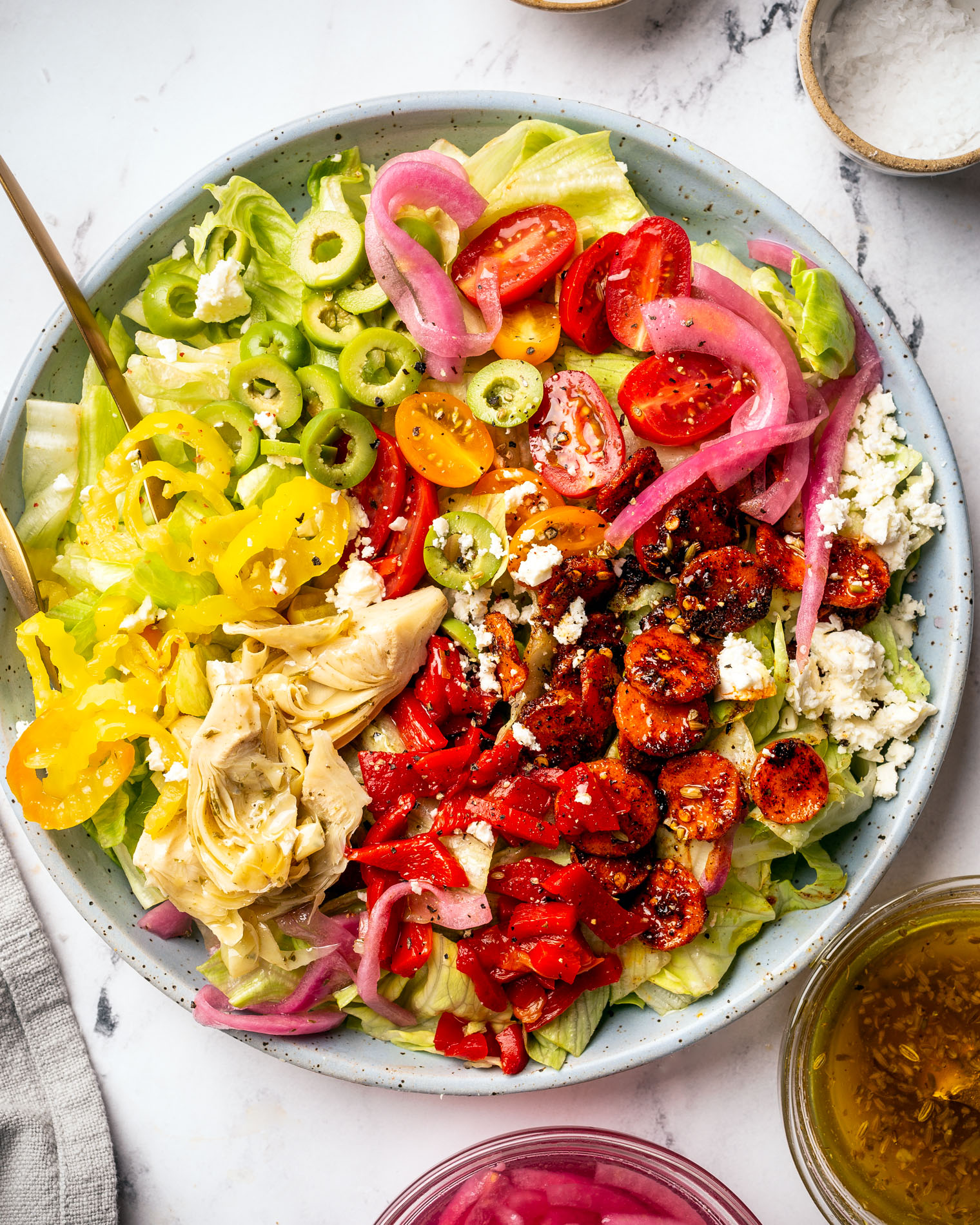 Summer Salads For A Crowd
This round-up of summer salads for a crowd features salads of all kind: fruit, grain, and leaf!
It's HOT out and I need a dish for a potluck / grill out / gathering. what should I make that won't put me in a hot kitchen for hours. The answer? A salad! But not just a boring old iceburg salad with ranch dressing – I'm talking a showstopper grain salad or addicting fruit salad or loaded kale salad! Whether it's just a few of you meeting up or a big crowd, continue on for a round-up of my favorite 10 recipes for the perfect summer salad for a crowd.
Summer Salads For A Crowd Recipe Round-Up: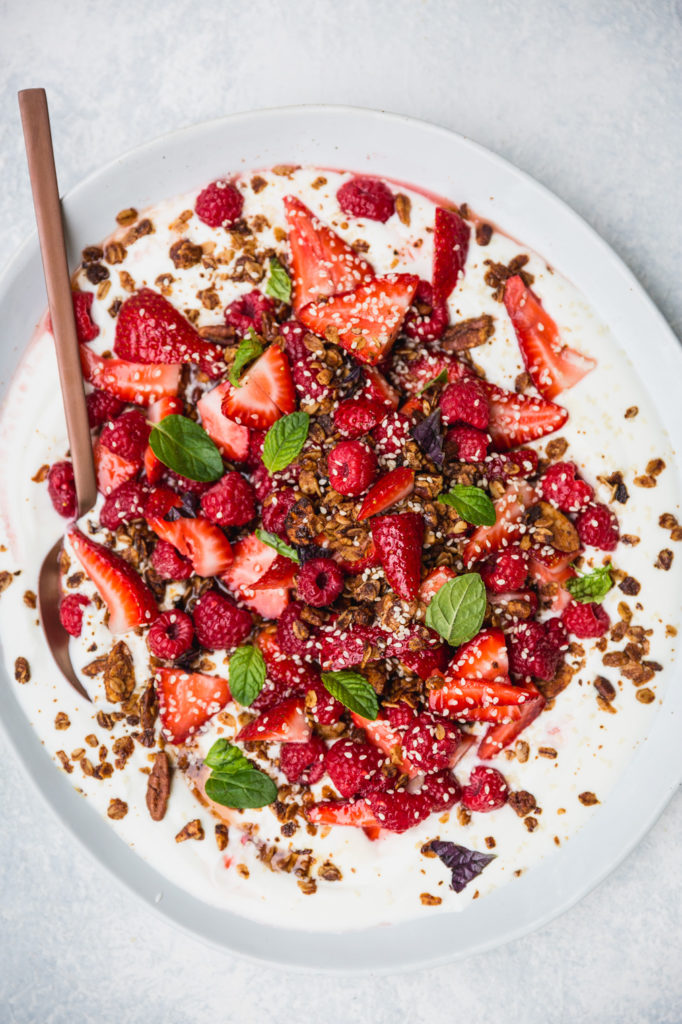 This Fruit Salad with Tahini Granola and Creamy Yogurt recipe is a modern hybrid between a parfait and fruit salad for a crowd. It's cooling, crunchy, tangy, and juicy making it the perfect light dessert on a warm summer day.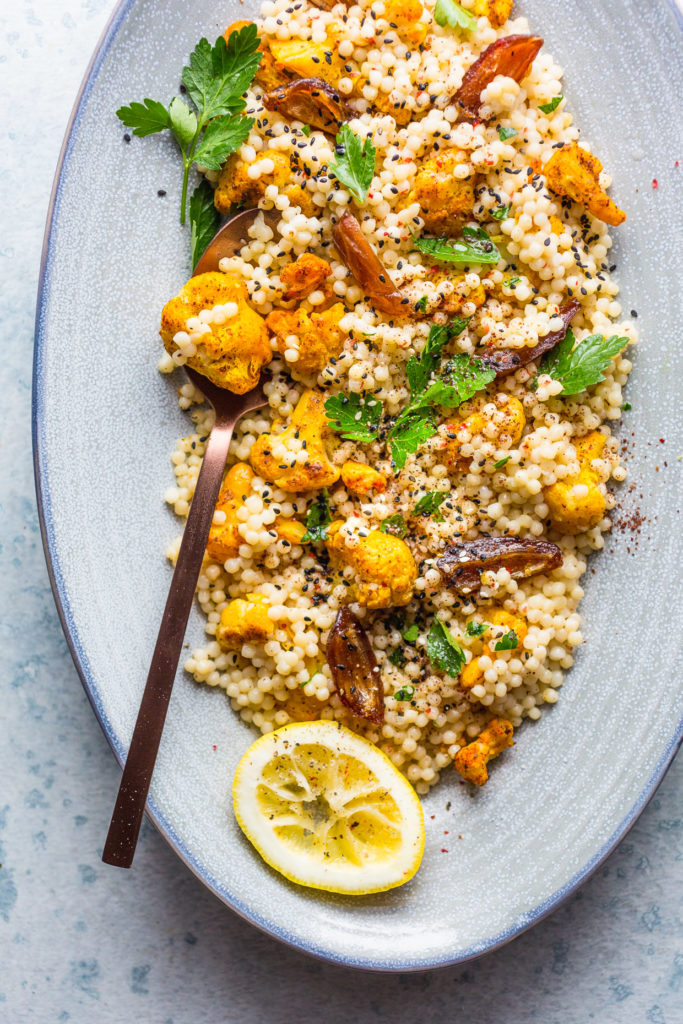 This Roasted Cauliflower & Dates Couscous Salad with Creamy Tahini is a great vegetarian side dish or easy lunch for any season. It's backed full of flavor and features filling couscous.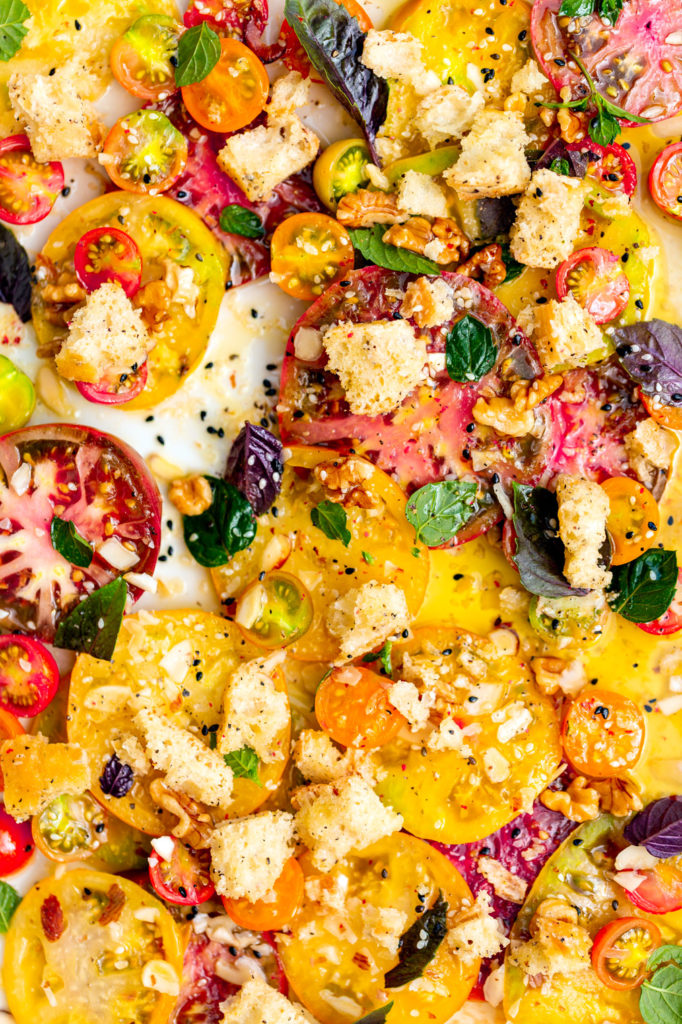 This Heirloom Tomato Salad with Sweet Lemon Dressing recipe is a great way to use up those heirloom tomatoes currently ripening on the vine in your garden.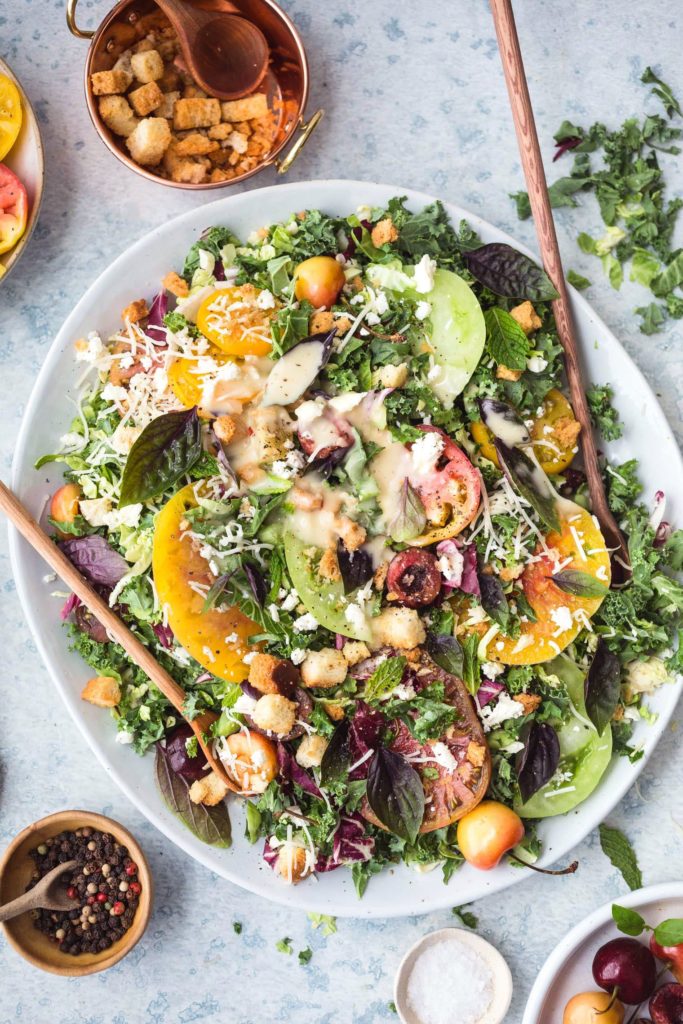 This Tomato & Cherry Kale Salad with Lemon Vinaigrette recipe is light but filling and ideal for a quick late summer starter or side.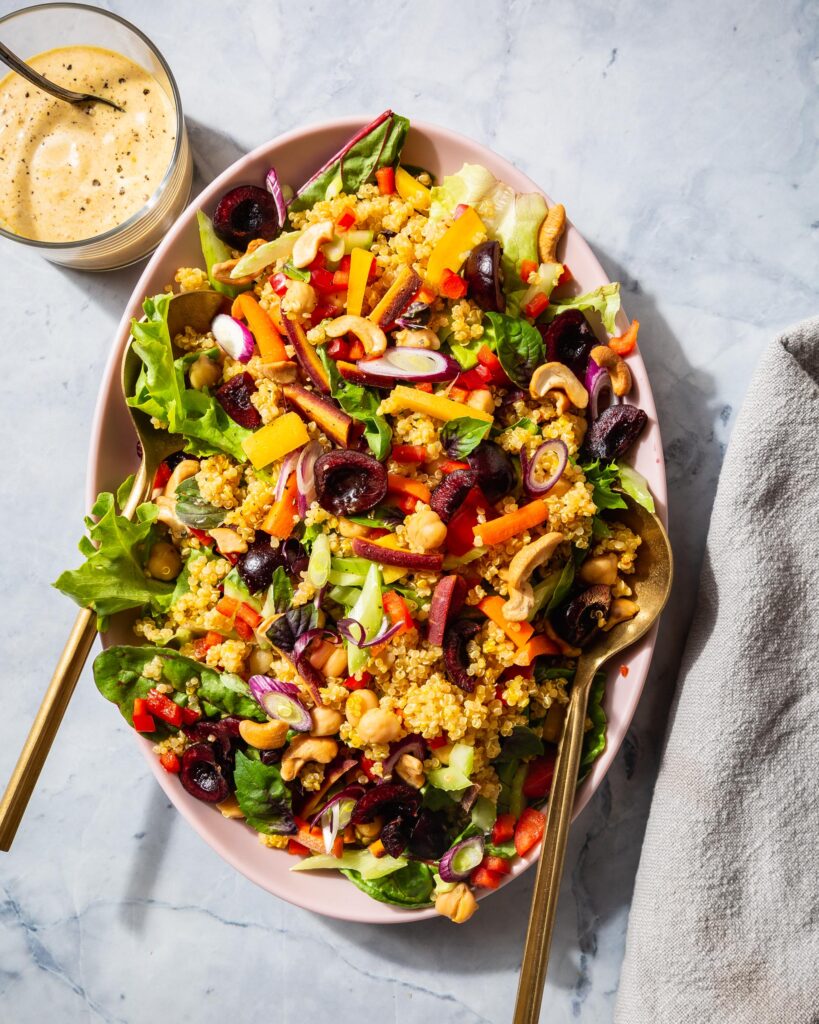 This Curry Quinoa Salad is adapted from Mandy's Gourmet Salads is a hearty and protein-packed meal. It can easily be prepped ahead of time making it perfect for busy days and you can double or triple it for a crowd!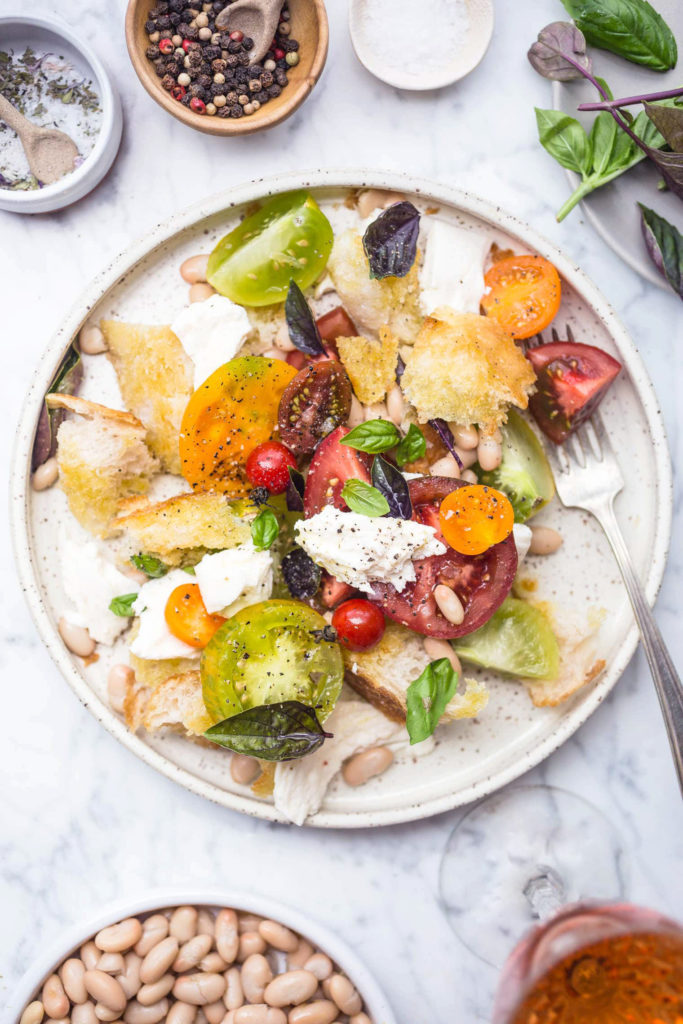 White Bean Caprese Panzanella is the perfect simple summer meal. This six ingredient recipe takes less than 10 minutes to make & is perfect for one but could easily be scaled up to accommodate more guests.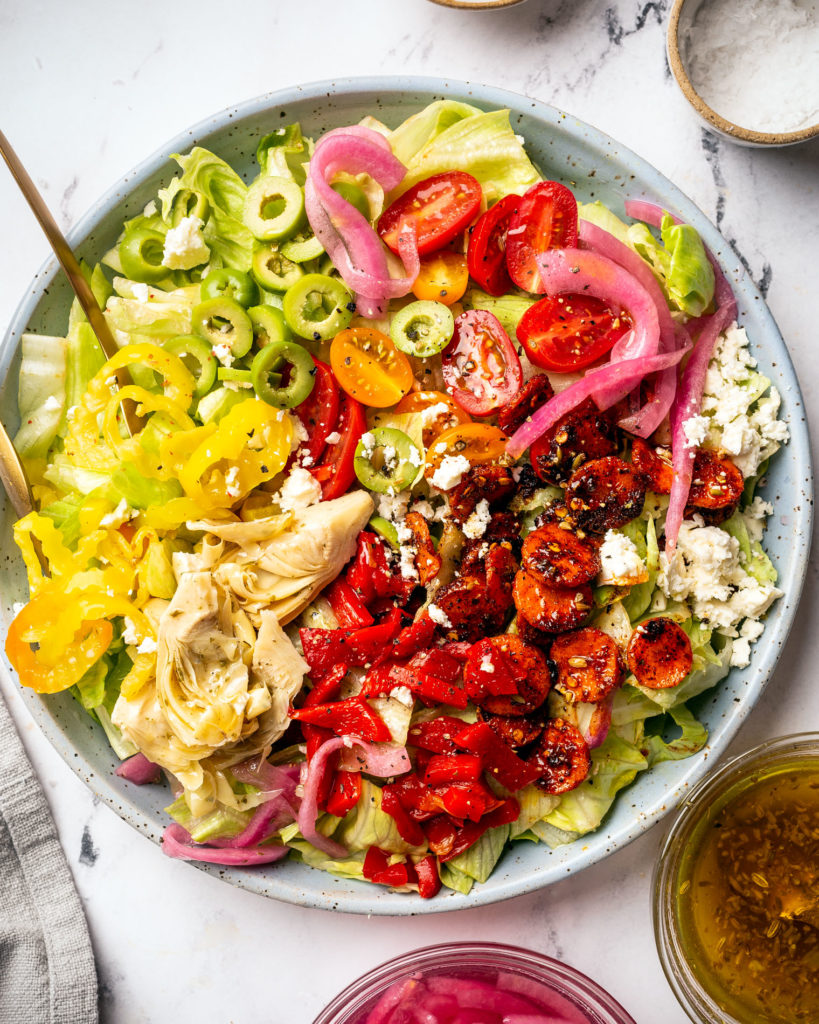 This Vegetarian Antipasto Salad with Pepperoni-Spiced Roasted Carrots salad utilizes a lot of jarred and pantry vegetables for when you are running low on fresh veggies.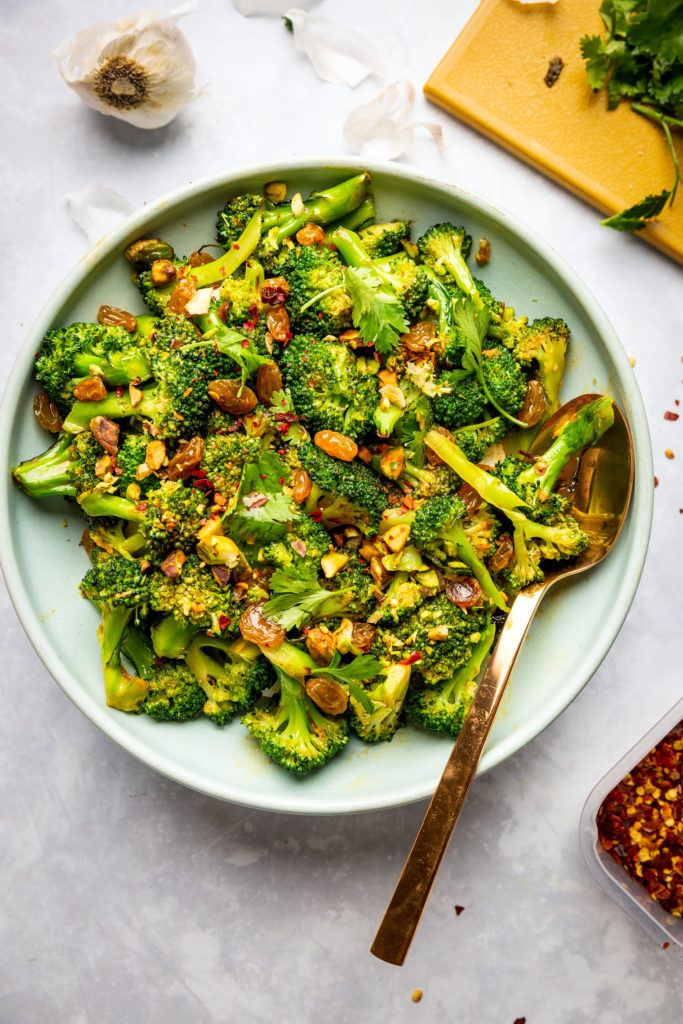 This Easy Broccoli Raisin Salad with pistachios and herbs is my go-to when wanting to add a little extra vegetables to my lunch. I love to enjoy this as a side with a sandwich instead of chips.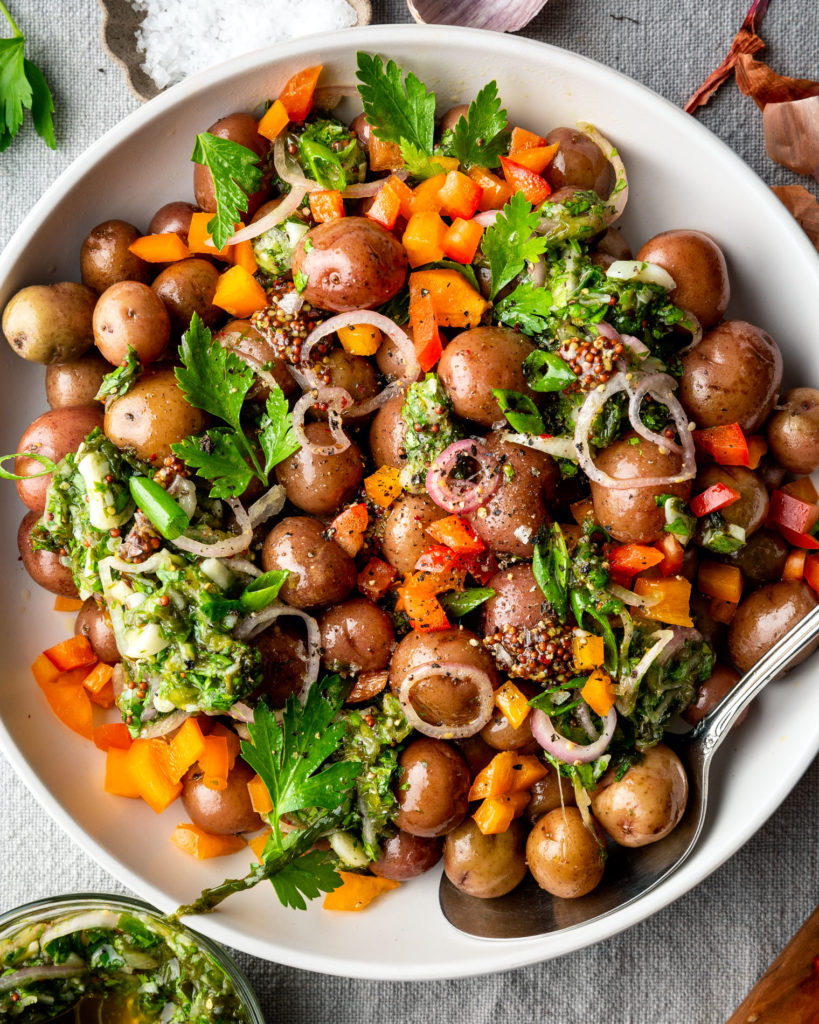 This Vegetarian Potato Salad with Roasted scallion Salsa Verde Sauce is a simple and delicious side dish that is perfect for summer grill outs or picnics.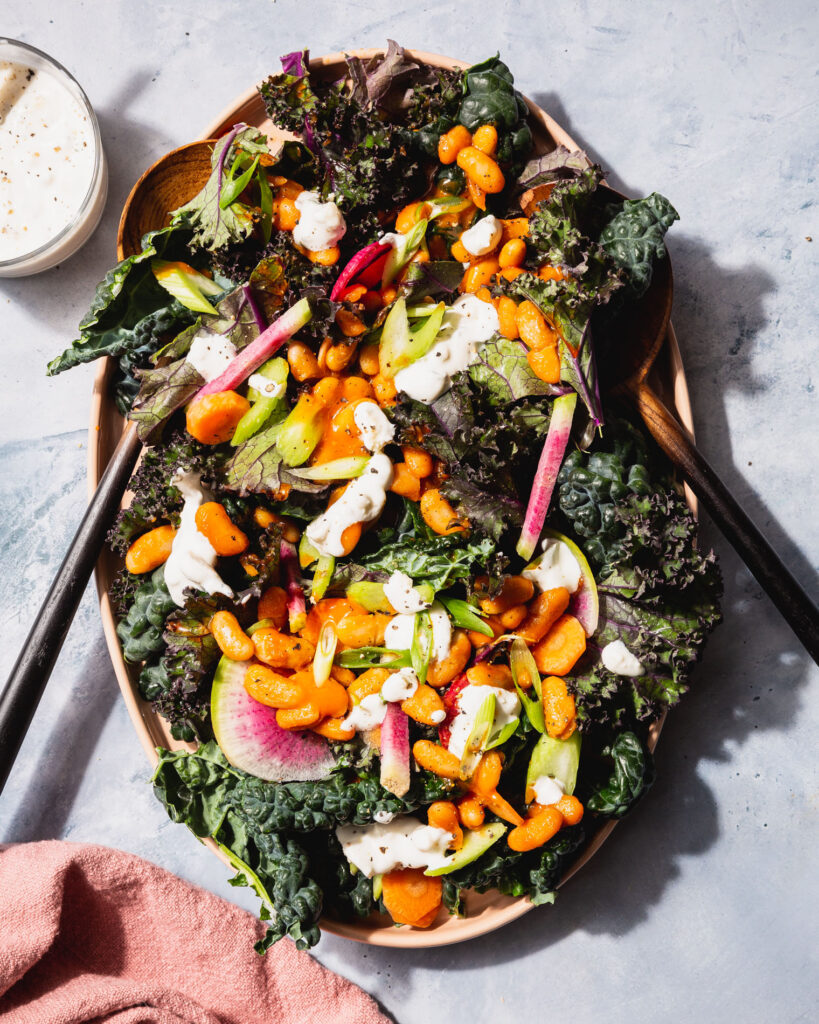 This Buffalo White Bean Kale Salad with Blue Cheese Yogurt Dressing is a hearty and delicious vegetarian lunch or side perfect for any time of year!
Now that I've shared some of my favorite summer salads for a crowd, tell me in the comment below what you like to make for next gatherings!