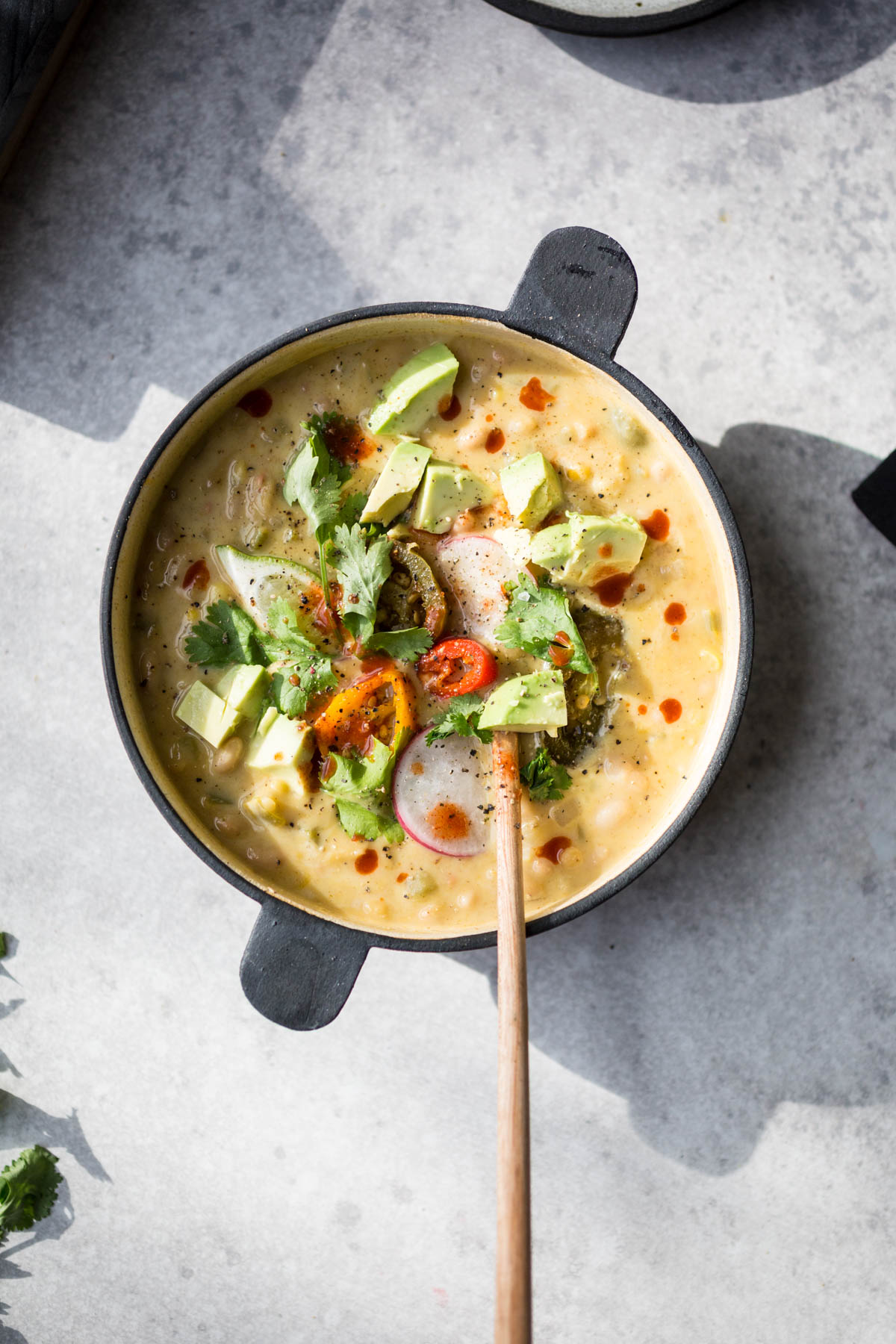 10 Vegetarian Soup Recipes To Get You Excited For Cooler Weather
10 Vegetarian Soup Recipes To Get You Excited For Cooler Weather featuring chilis, stews, dumpling soup, minestrone, and more!
Here in the Midwest, we are at that point in the year where I'm just so ready for cooler weather and comfort food in the form of easy and flavorful soups. Any else with me? Well here are 10 vegetarian soup recipes to add to your dinner menu in the coming weeks:

1. This Creamy Vegetarian White Chili recipe that is cozy and filling (with vegan option). Ideal for healthy weeknight meals or chilly afternoons.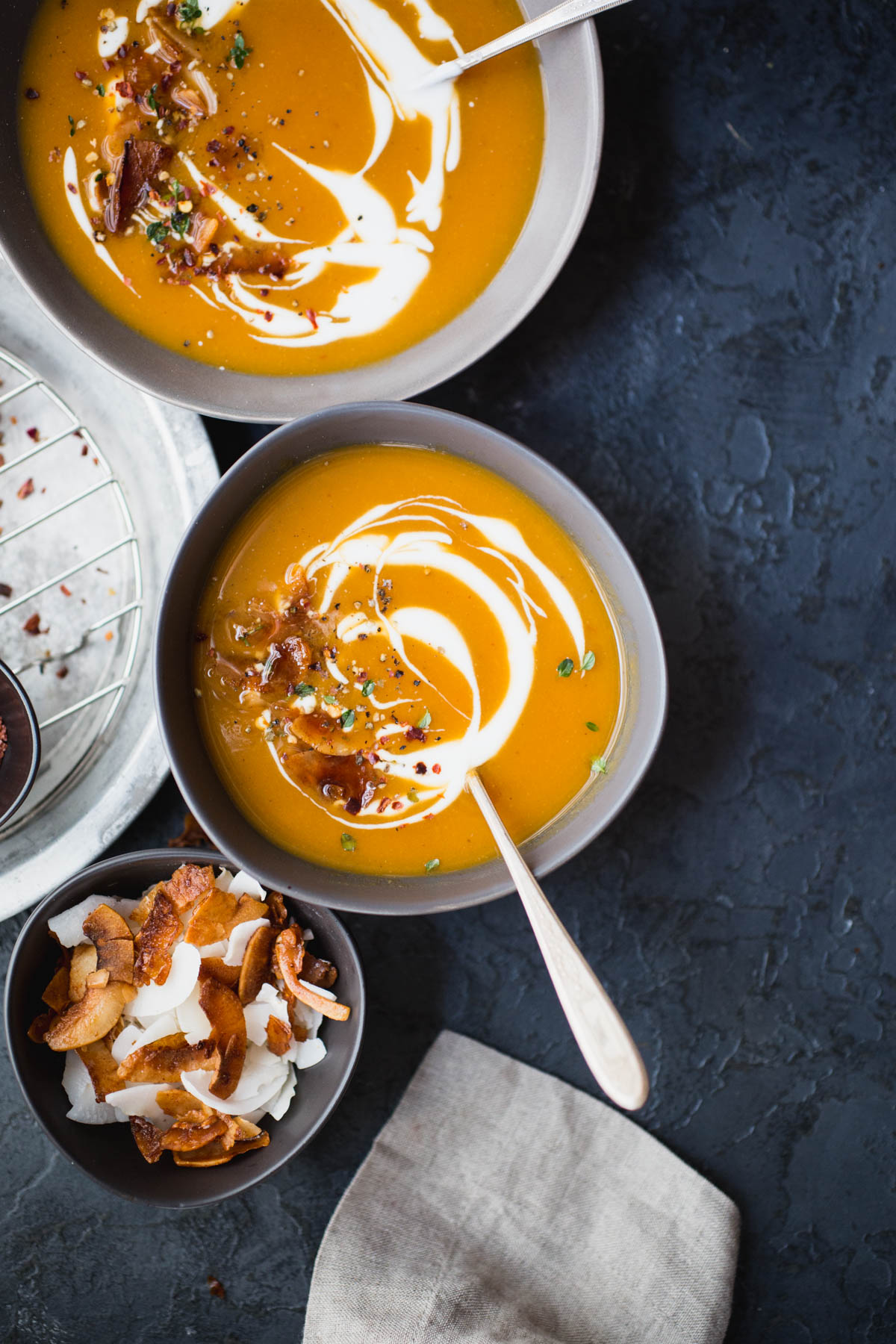 2. This Sweet Potato, Lime, & Peanut Soup was adapted from Anna Jones' newest cookbook, A Modern Way to Cook. This subtly sweet soup is sure to warm you on a cool fall evening and pairs beautifully with a fresh baguette.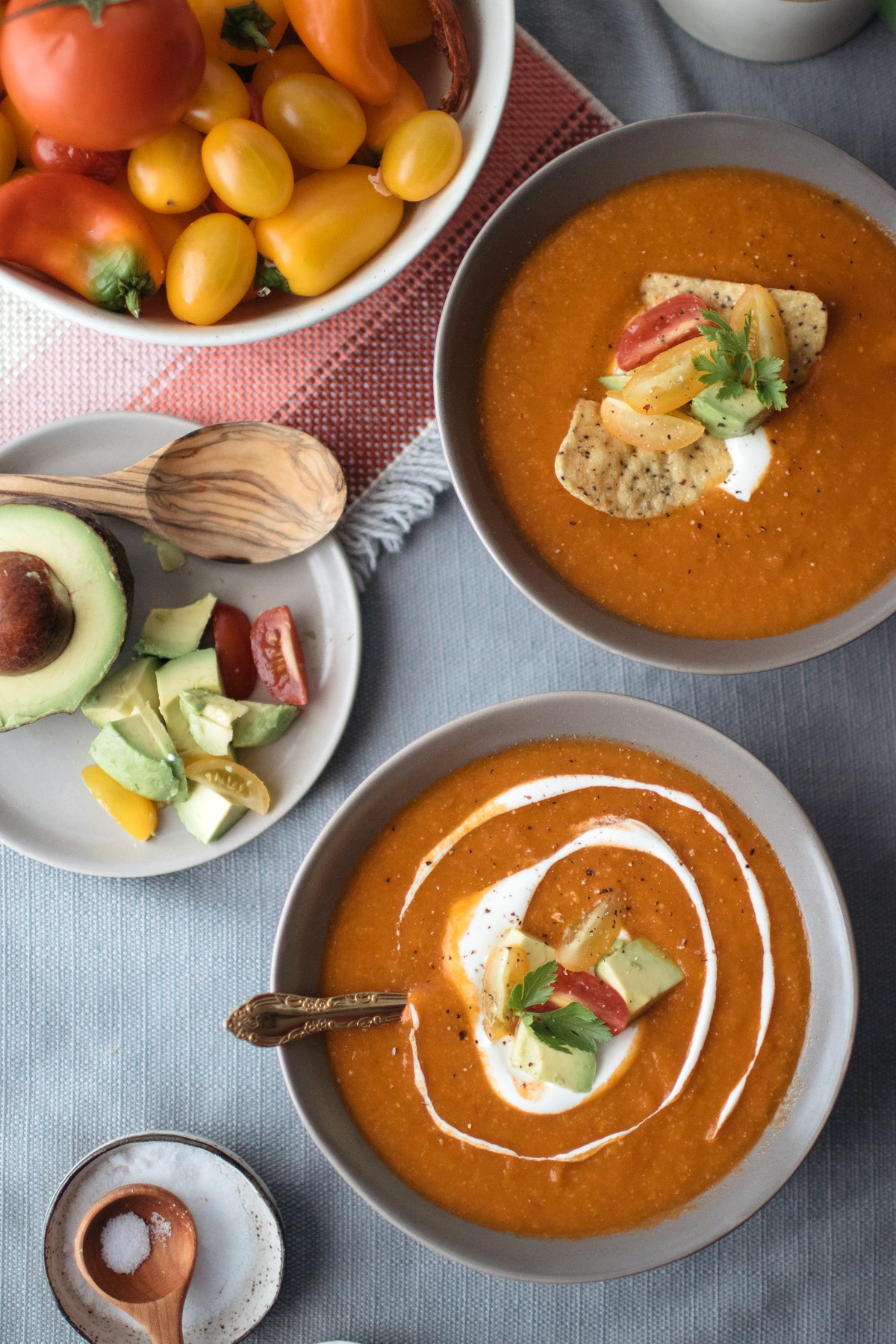 3. This Smoky Tortilla Soup recipe is the perfect transition to fall recipe since it utilizes the last of summer's tomatoes while keeping you full on those chilly evenings with it's extra protein boost from pureed pinto beans.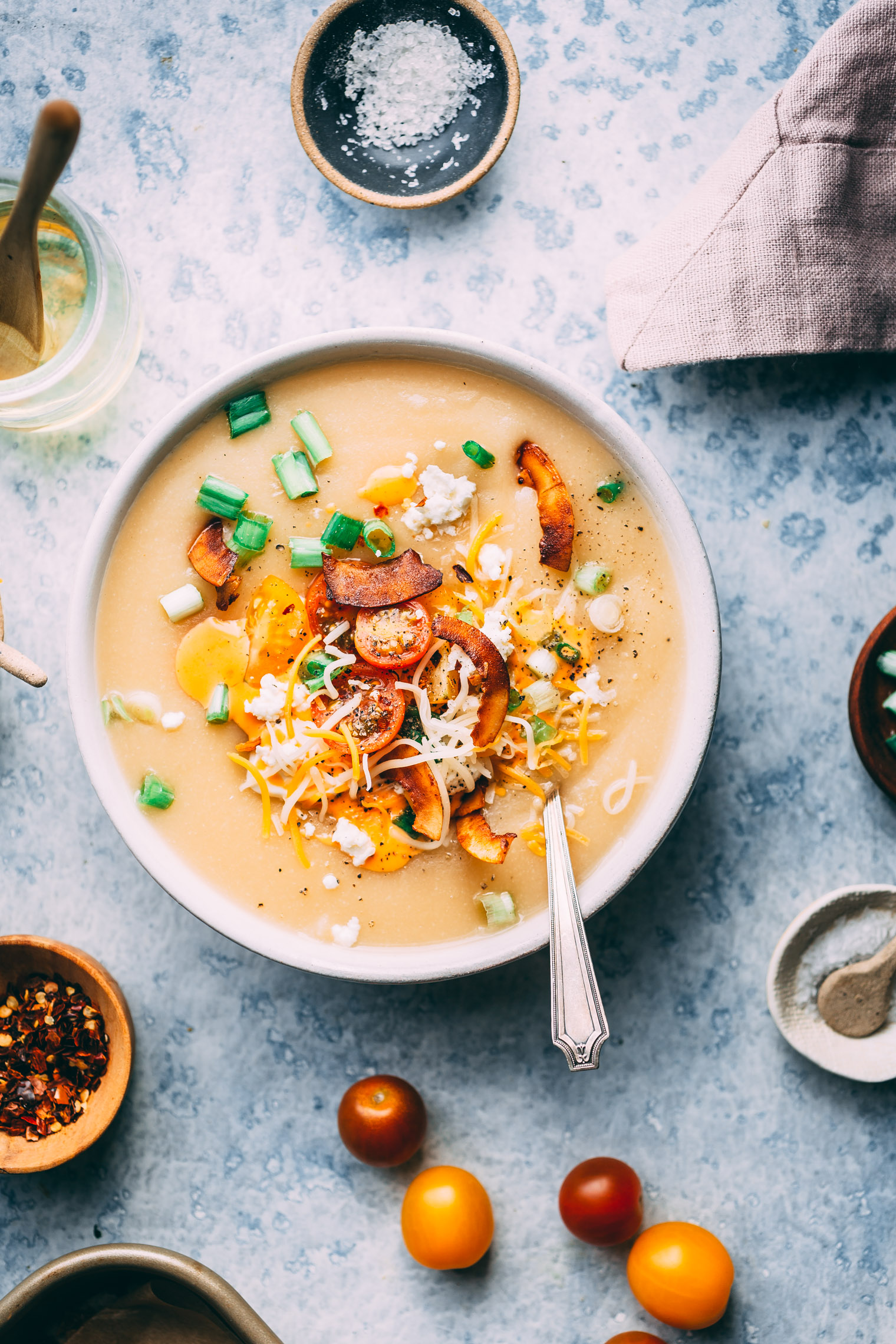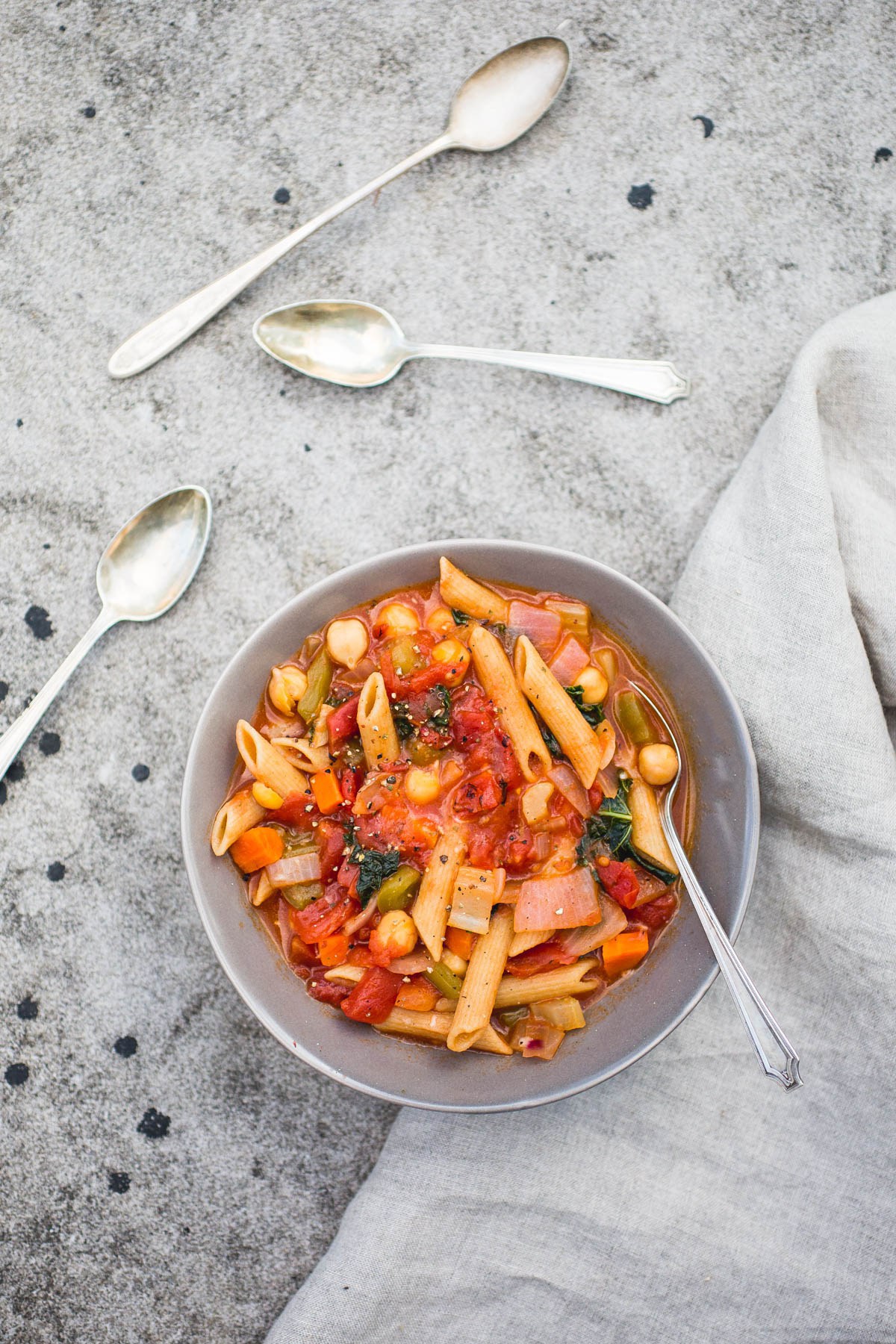 5. This Chickpea Tomato Minestrone is a simple but flavorful soup ideal for quick weeknight cooking!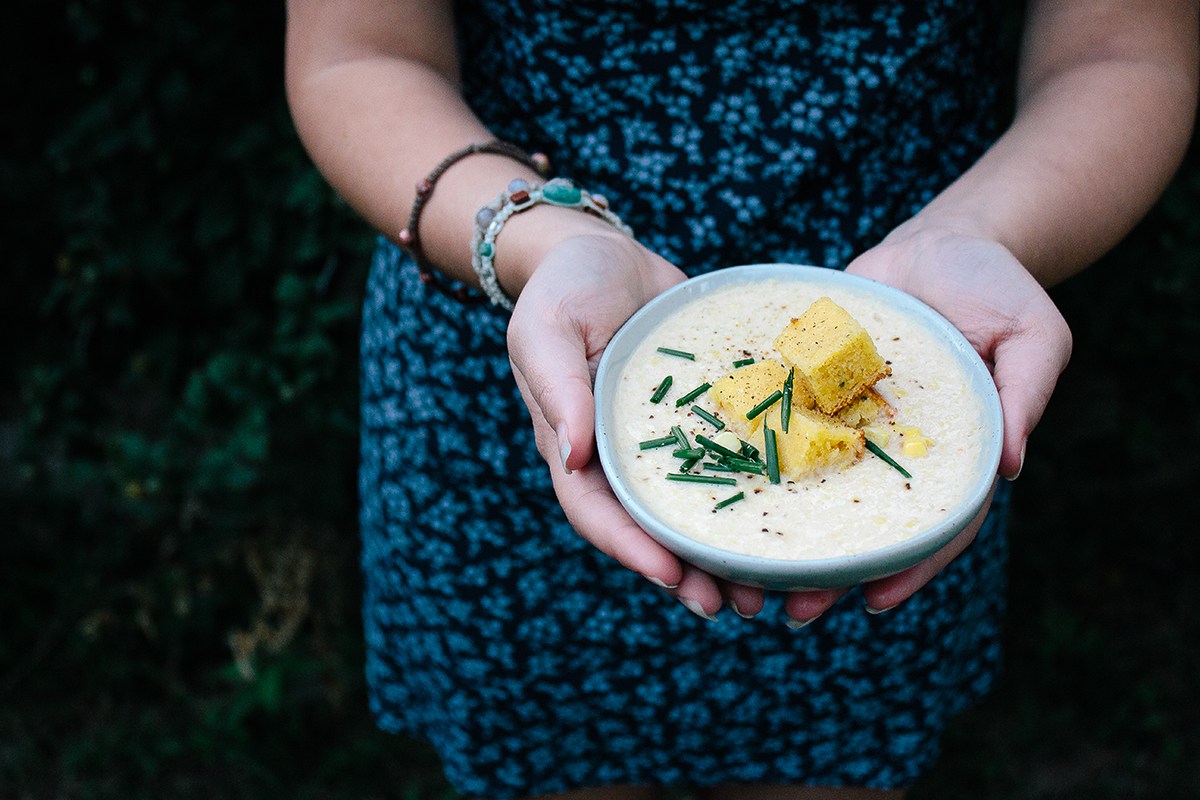 6. Another soup thickened with protein-rich beans, this Vegan Corn Cream Soup with Cornbread Croutons is a perfect way to send off to summer cooking!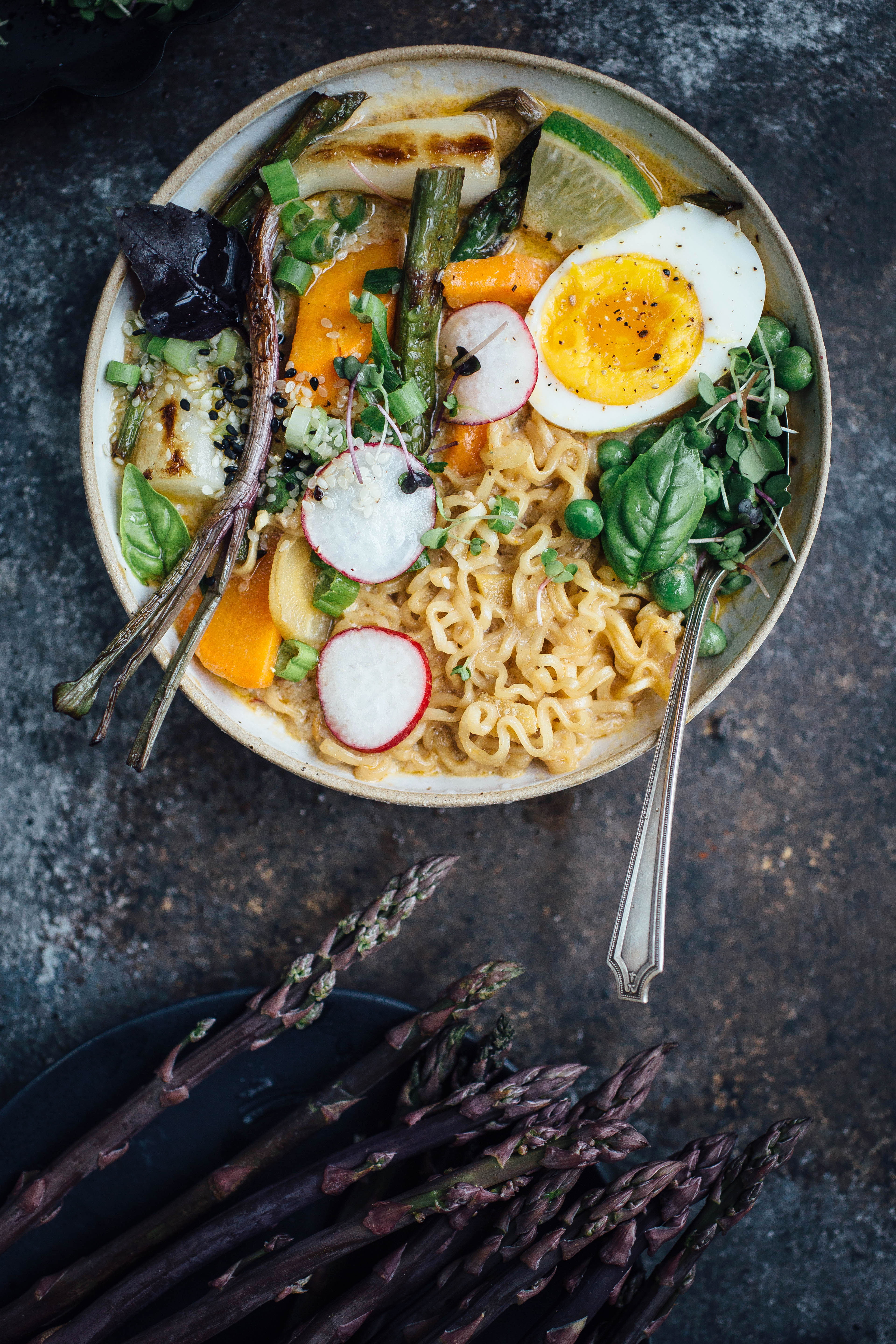 7. This recipe for Vegetarian Curry Ramen is the perfect comfort food on a rainy spring day. A curry broth chocked full of vegetables and noodles!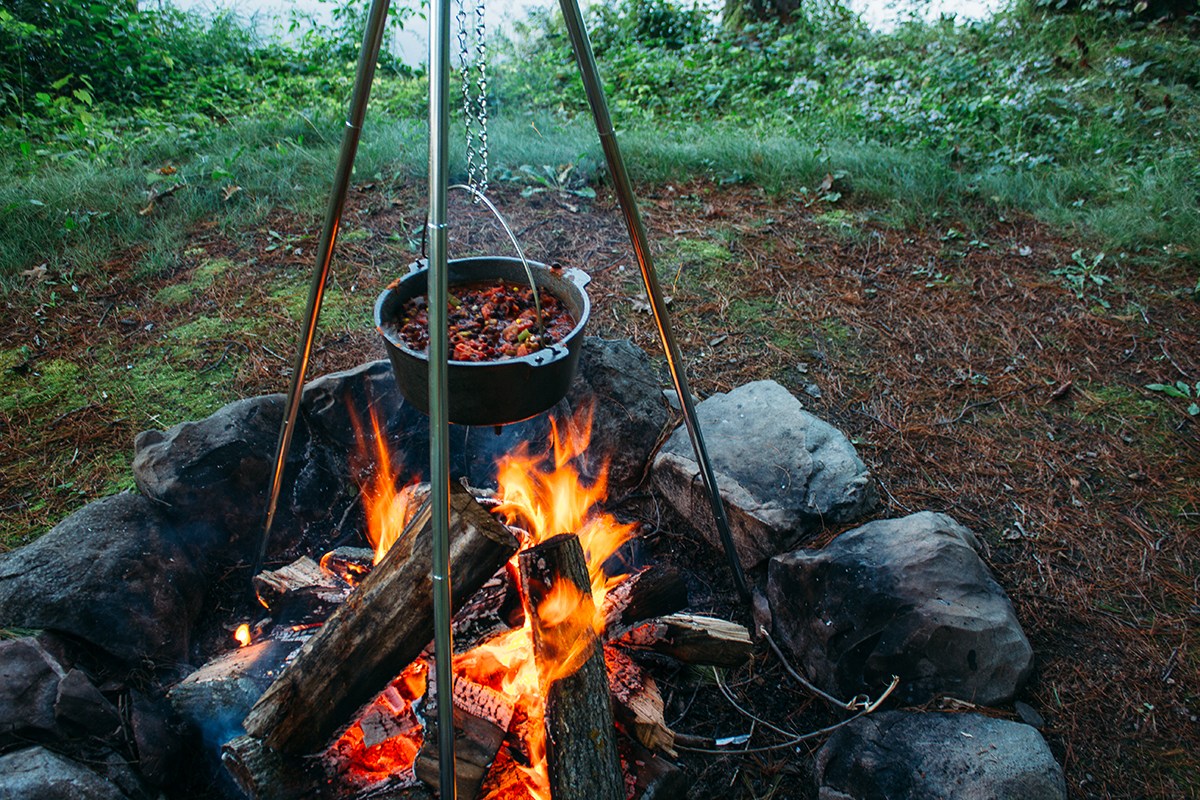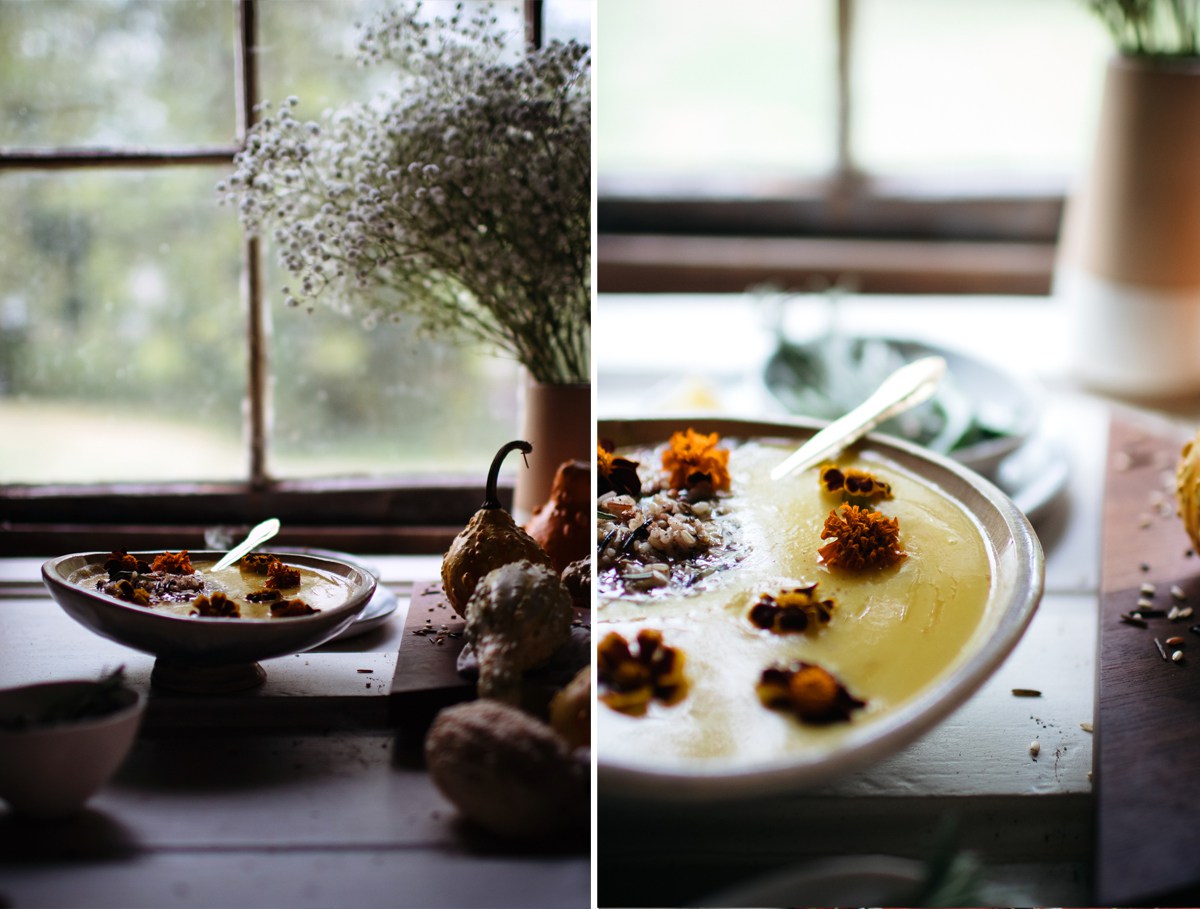 9. The wild rice in this Pumpkin & Wild Rice Soup recipes gives the soup an satisfyingly irresistible crunch.

10. This Spiced Carrot Soup with Green Tahini Swirl recipe is full of vegetables and topped with green tahini dressing. A perfect soup for cold weather meals.