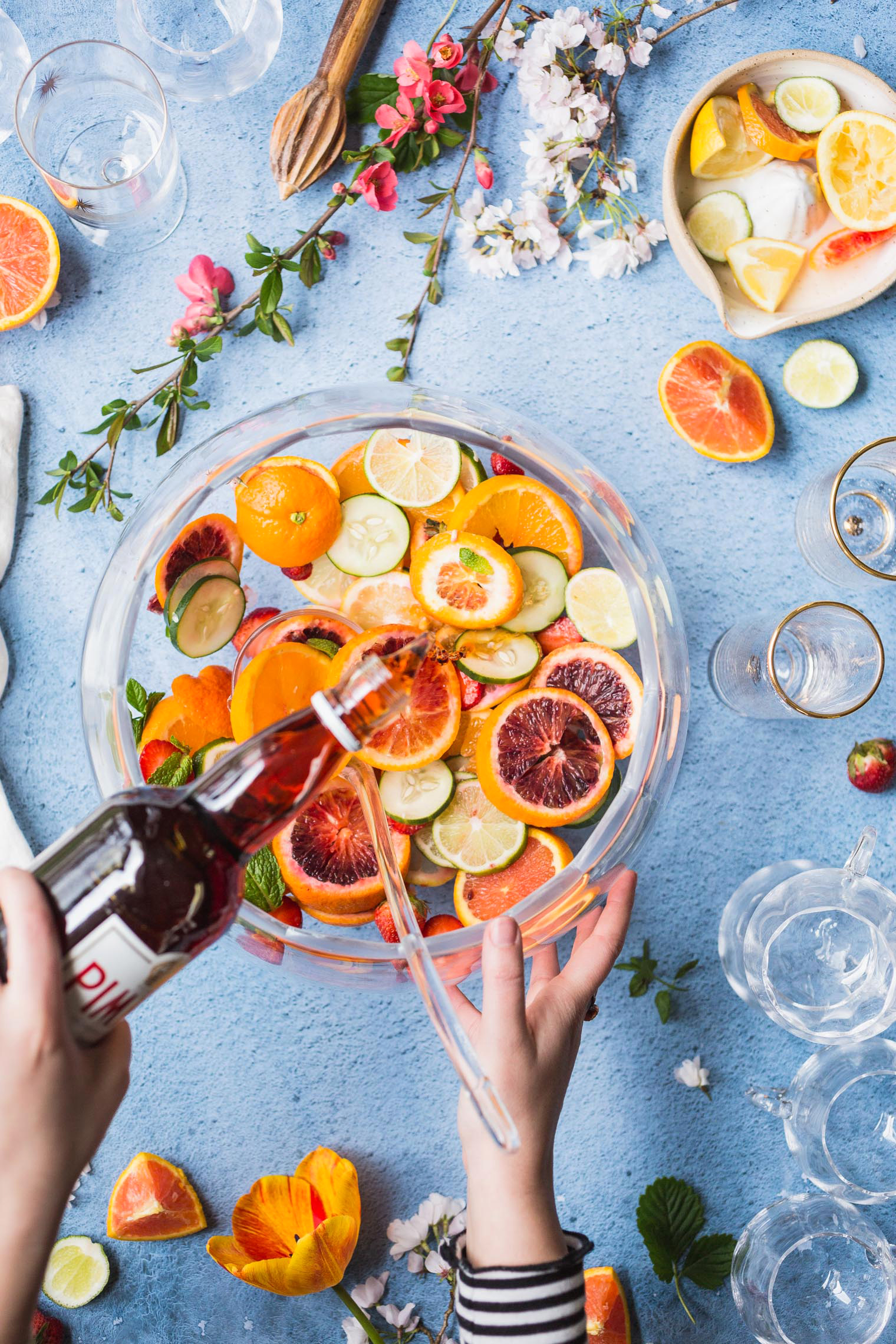 10 Drink and Cocktail Recipes To Keep You Cool This Summer!
Today I have 10 Drink and Cocktail Recipes To Keep You Cool This Summer! The heat is here and that means it's time to crank up your drink game! Whether you are into something boozy or looking for an energizing smoothie to start your day, I've got you covered in this round-up! OH and bonus points if you like vegetables in your drinks – I have a surprising number of veg-focused cocktails…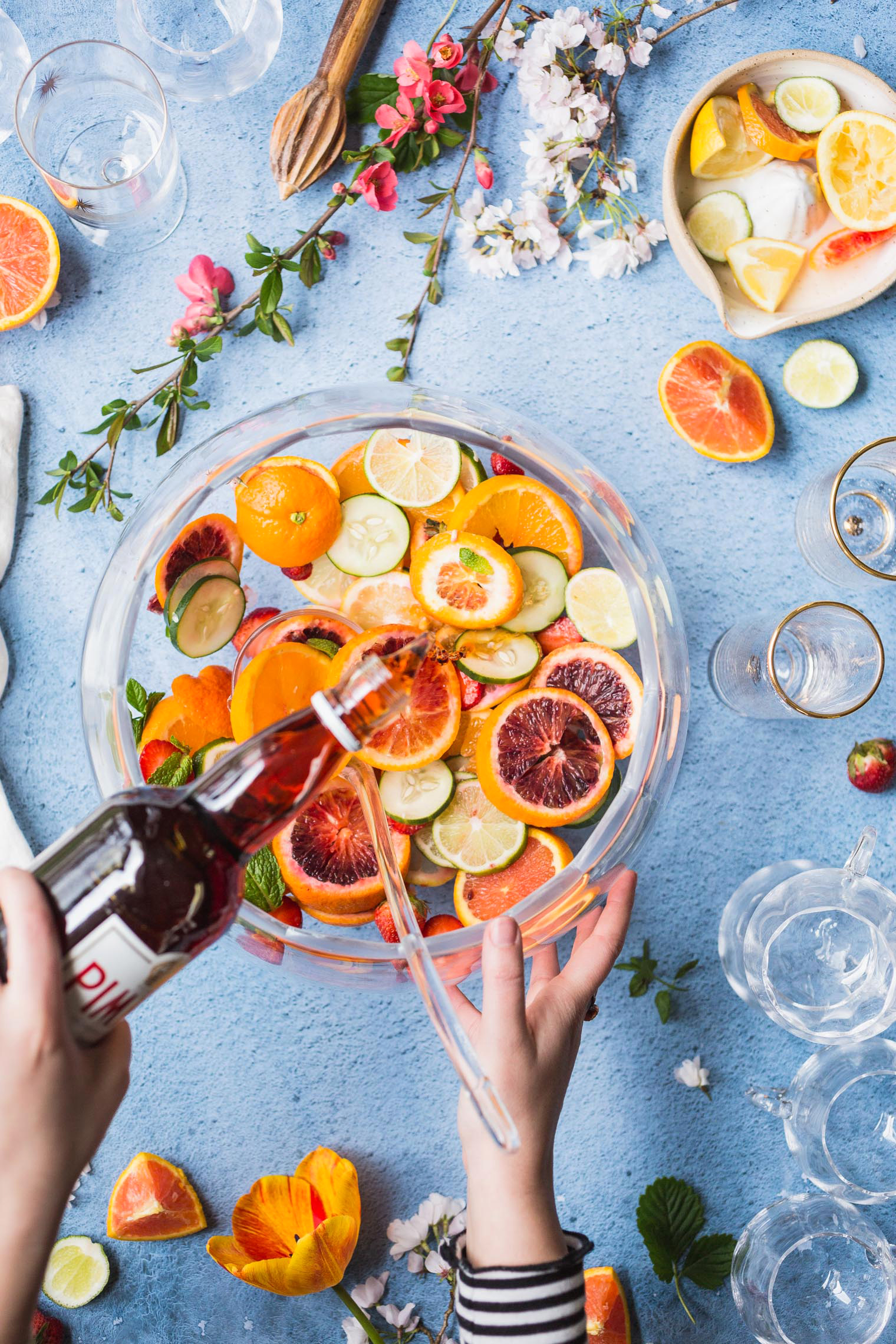 This Pimm's Punch is one of the most popular recipes on this site and well as in my first cookbook, Vegetarian Heartland! And for good reason, it's packed full of bright citrus, cooling cucumbers and mint, and boozy Pimm's!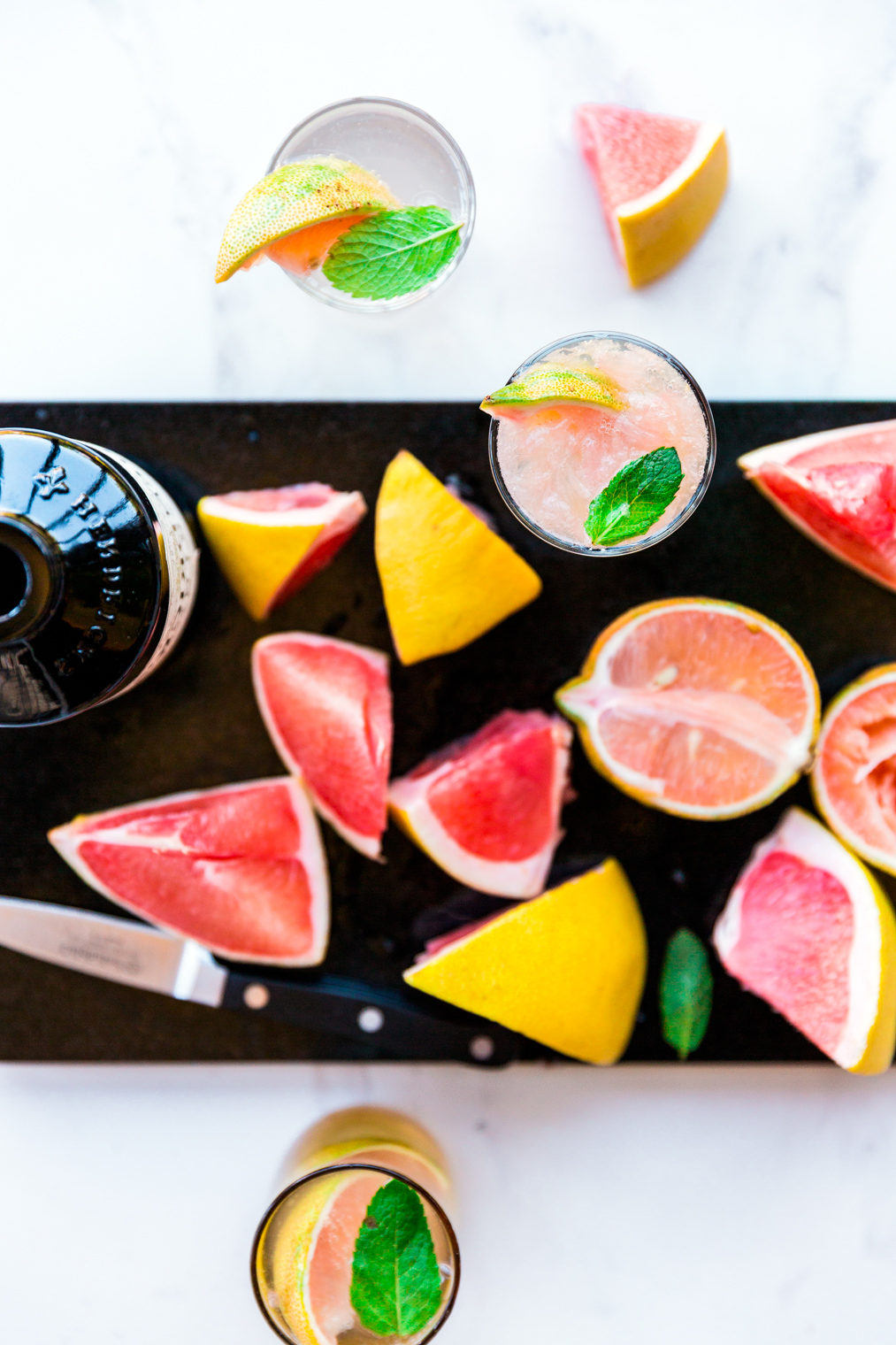 2. This bubbly Pomelo Gin Fizz cocktail skips the egg whites and uses citrus to bring a subtly sweet and tart tang to your next happy hour.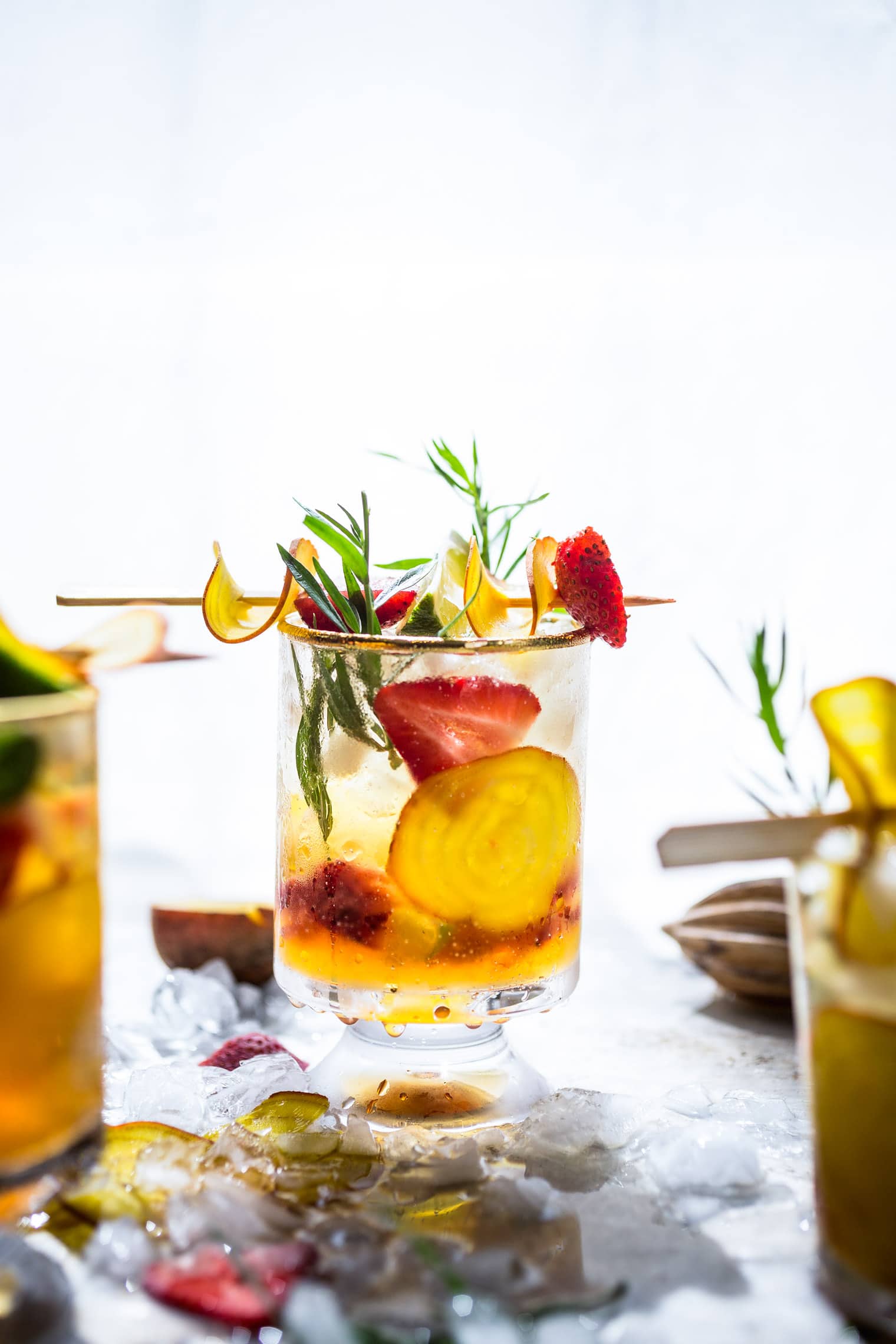 3. This Sweet Beet Strawberry & Tarragon Vodka Smash is a unique and fun summer cocktail. The savory sweet beet tarragon simple syrup blends perfectly with juicy strawberries.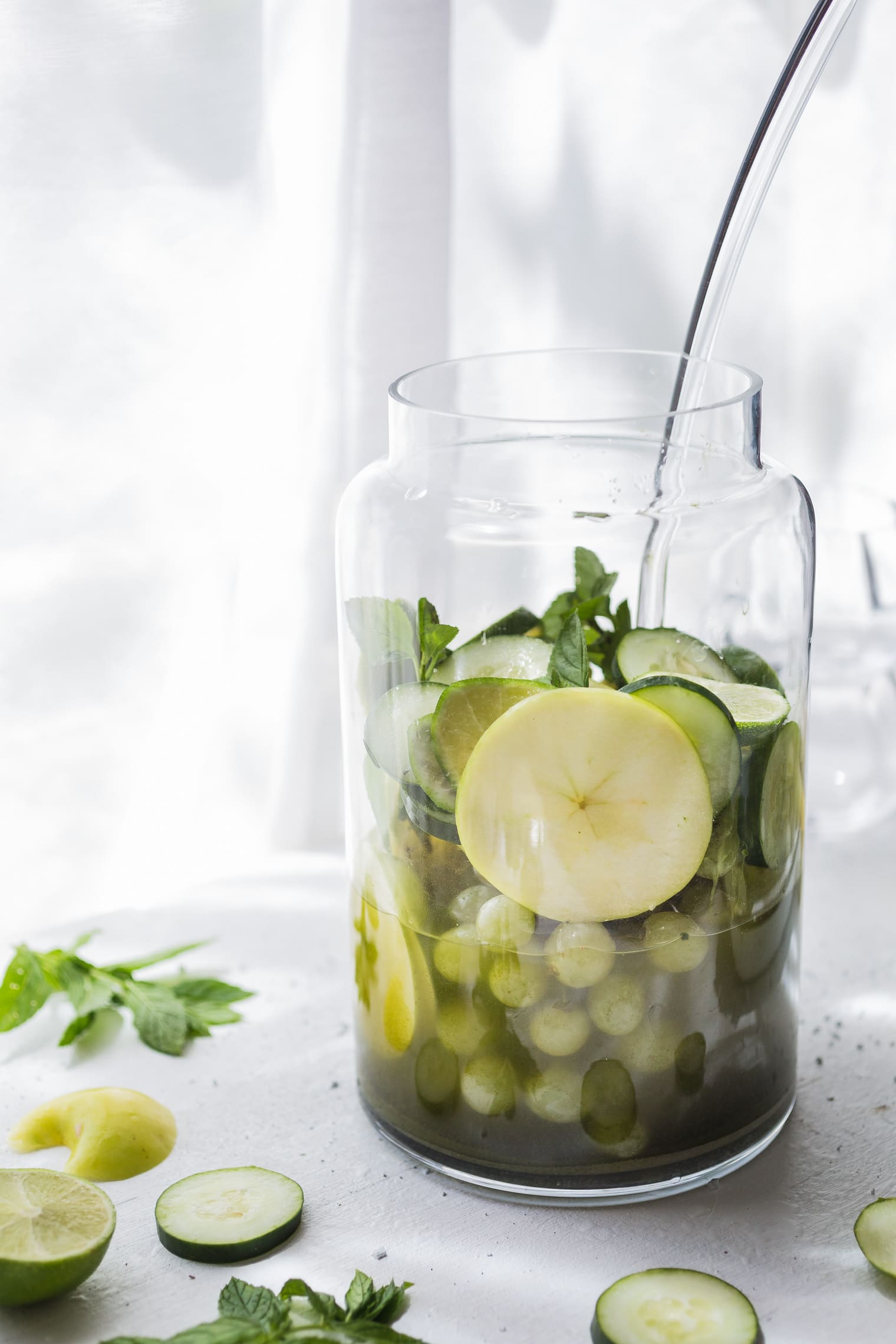 4. This Green Matcha Sangria recipe is a perfect mix between earthy matcha and sweet white wine.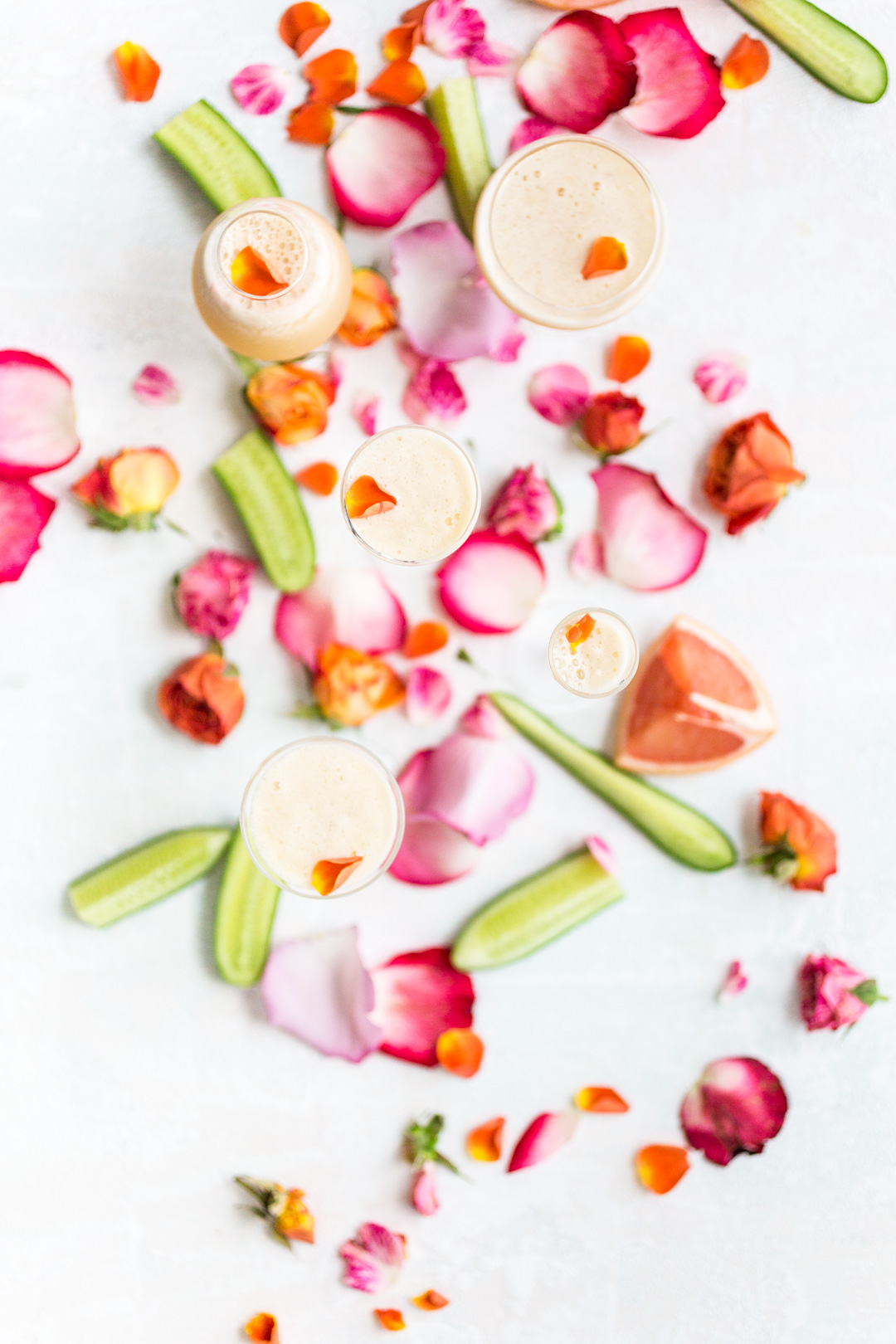 4. Pink Grapefruit Cucumber Rose Skin Quencher recipe from Lily Diamond's new cookbook, Kale & Caramel, is a simple natural beauty drink recipe.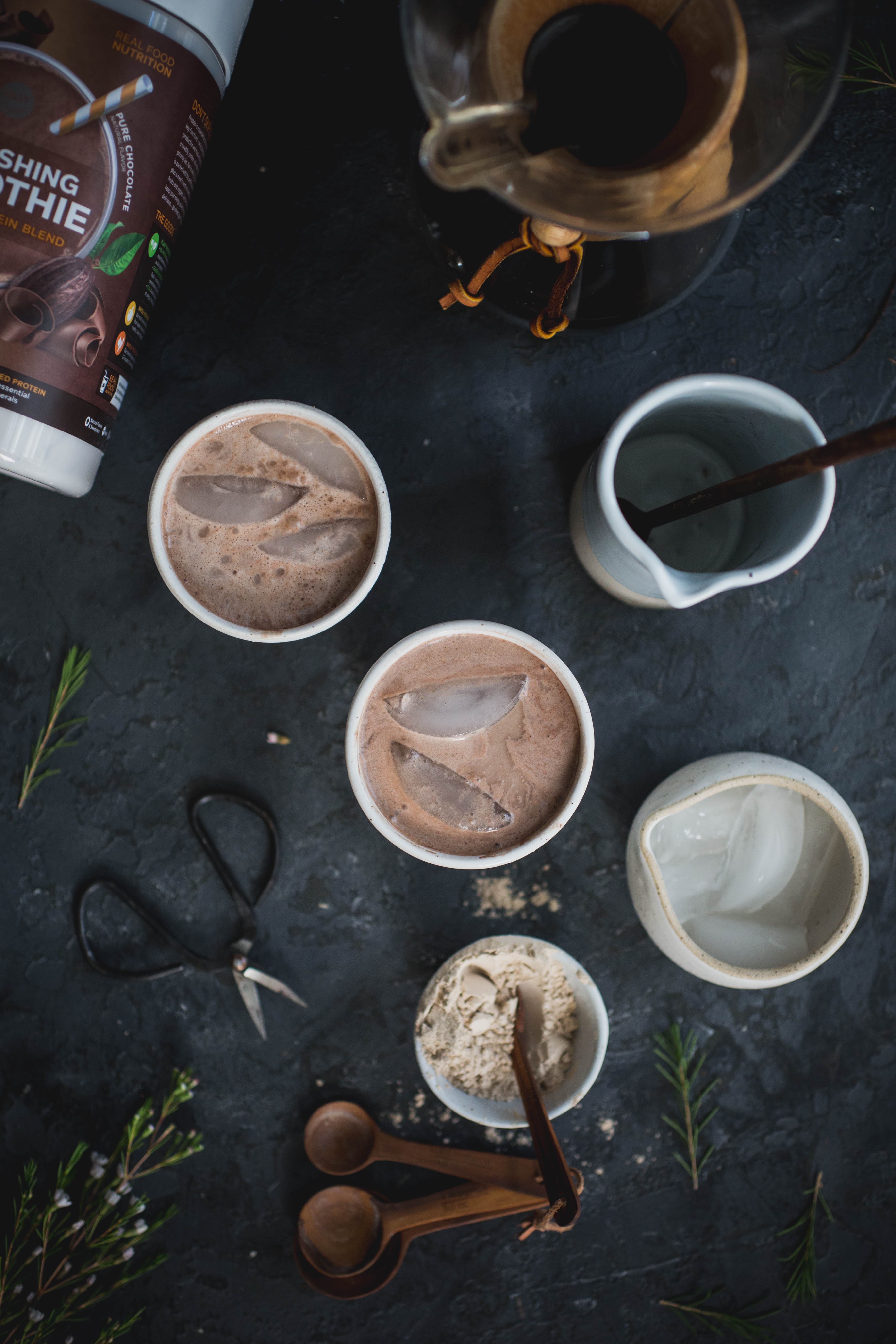 5. This Iced Cocoa Coffee Smoothie is the perfect morning or afternoon booster with iced coffee, blended dates, chocolate OLLY Smoothie powder, and vanilla all coming together to create a healthy iced coffee concoction.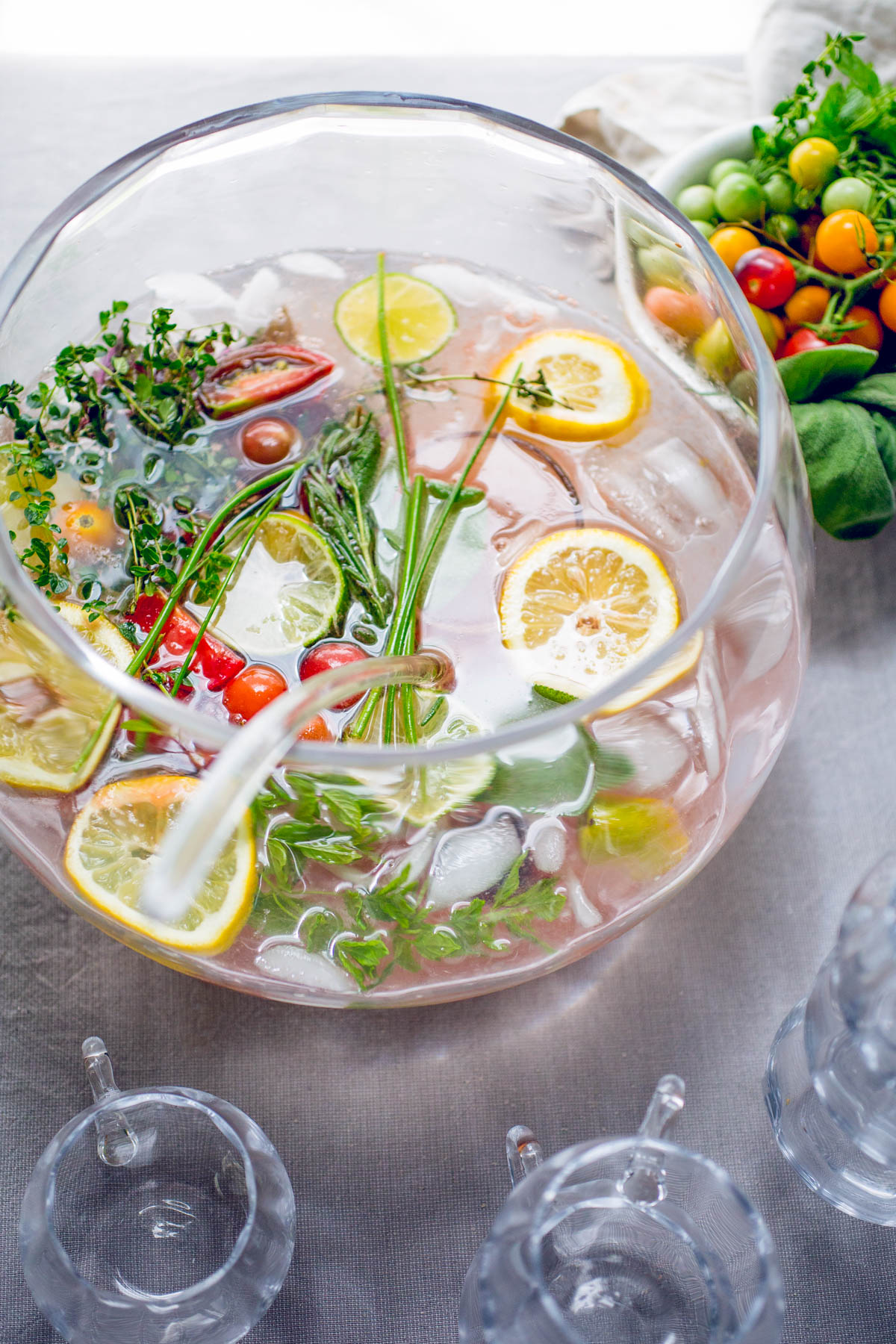 6. A Garden Tonic Punch is worthy of any summer cocktail party. This one is made up of the herb and vegetable bounty found in my own backyard. A cold-pressed tomato simple syrup combined with an easy herb syrup creates a refreshing summer gin cocktail ideal for big batches.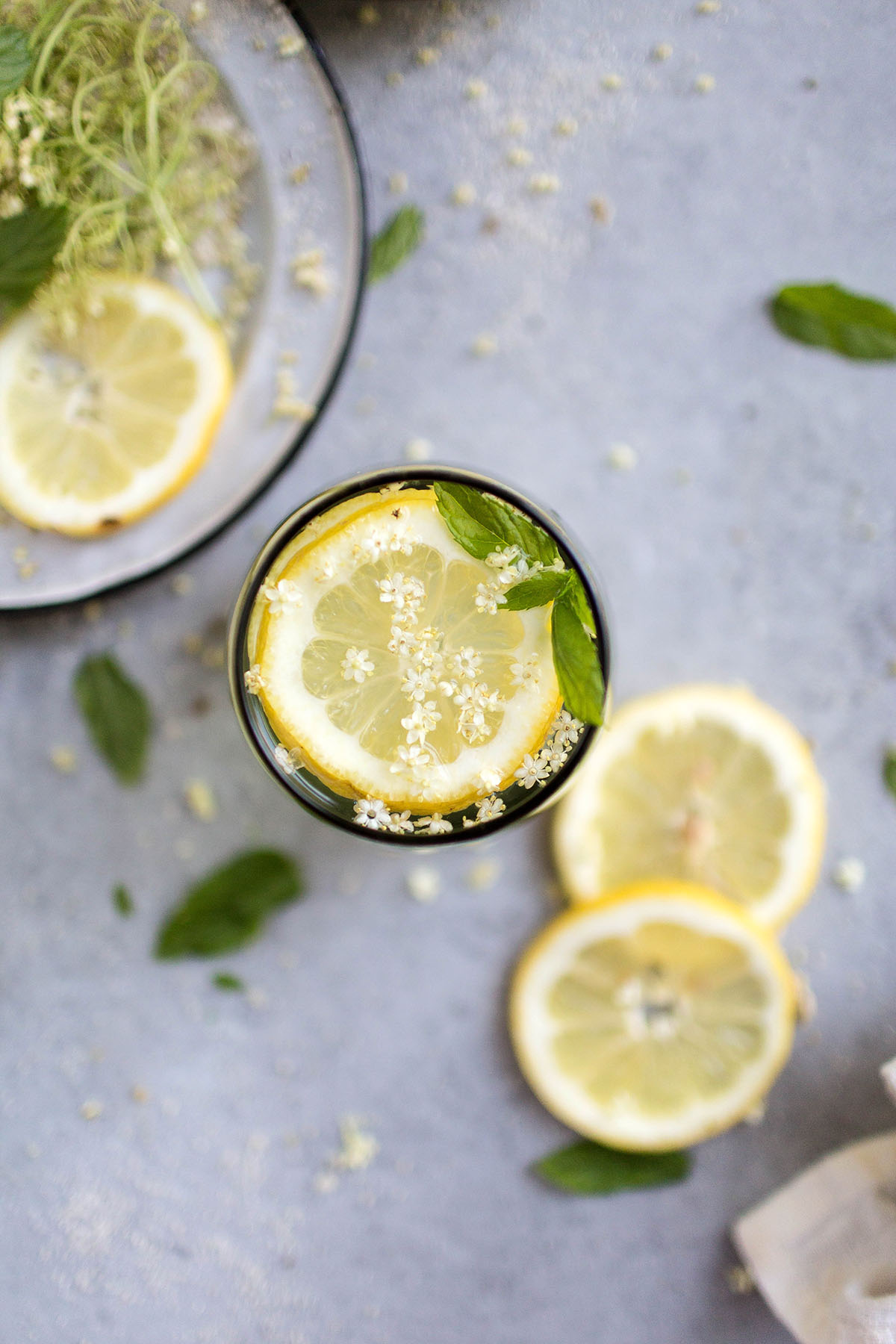 7. This tart and floral Elderflower Lemonade is a refreshing homemade drink that can be made alcoholic by adding a splash of gin or St. Germain.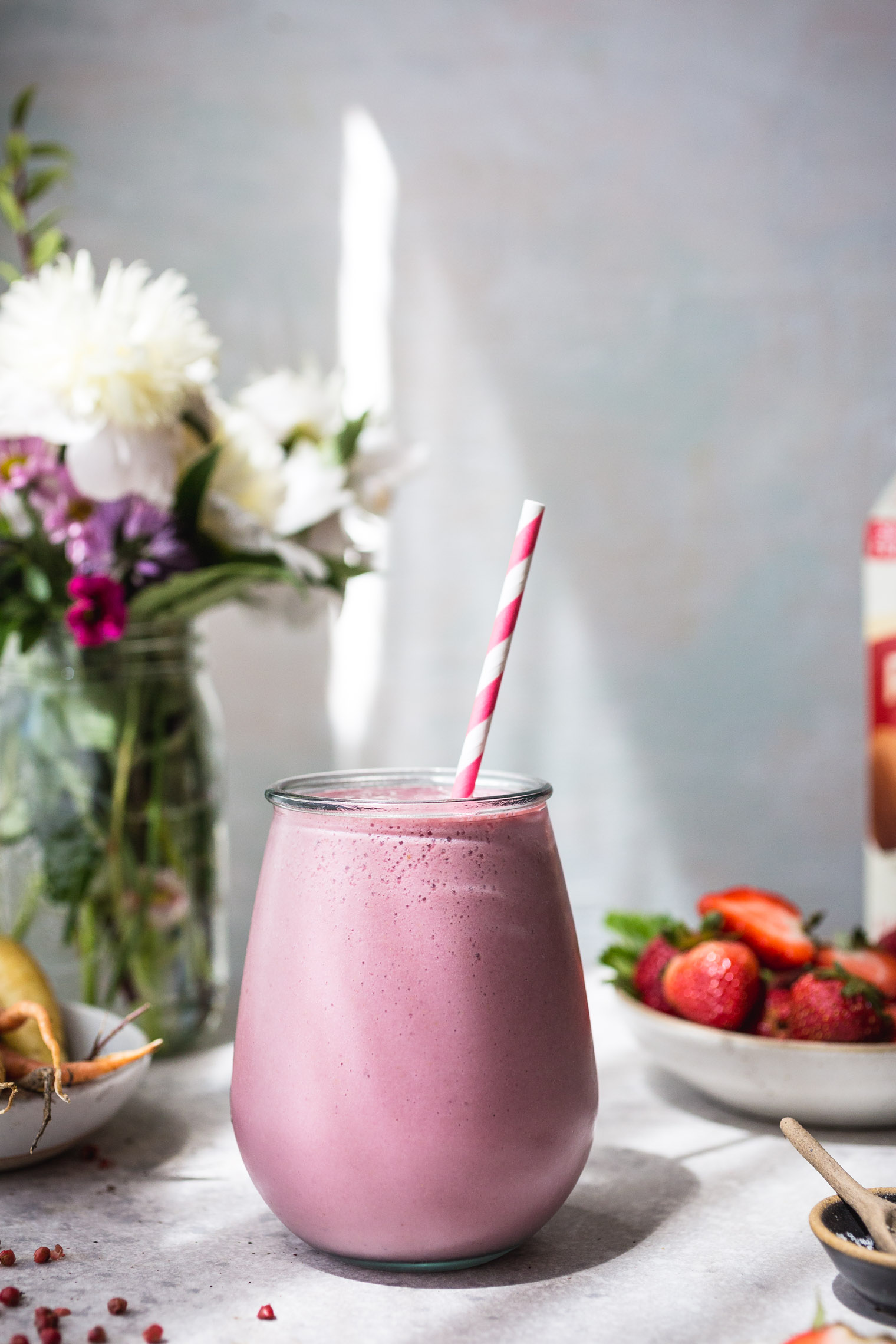 8. Strawberry Pink Peppercorn Protein Smoothie recipe is great as a filling breakfast or post workout drink.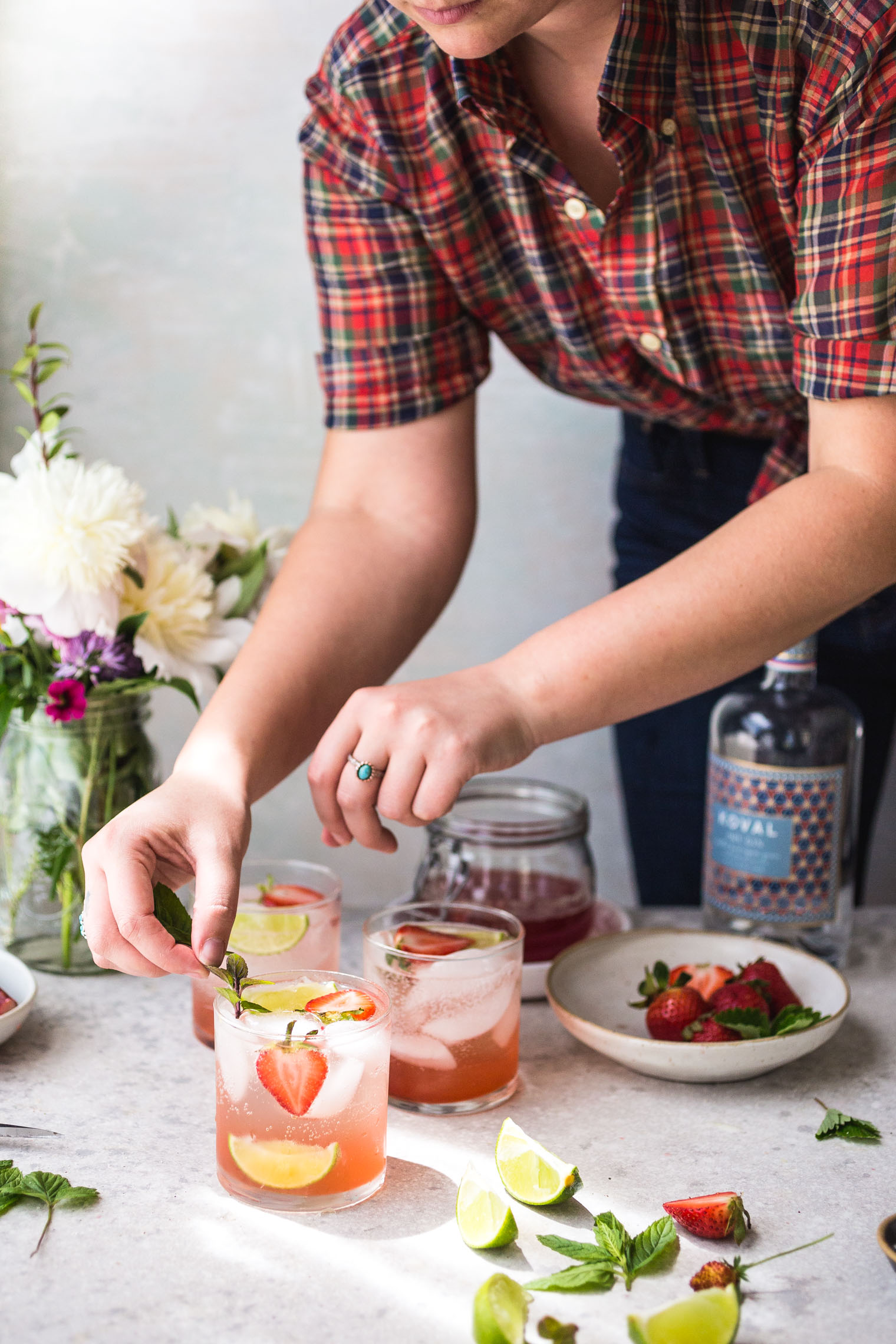 9. This Strawberry Rhubarb Gin & Tonic recipe is refreshing spring and early summer twist on a gin and tonic. It's light, flavorful, and has the tiniest hint of sweet.