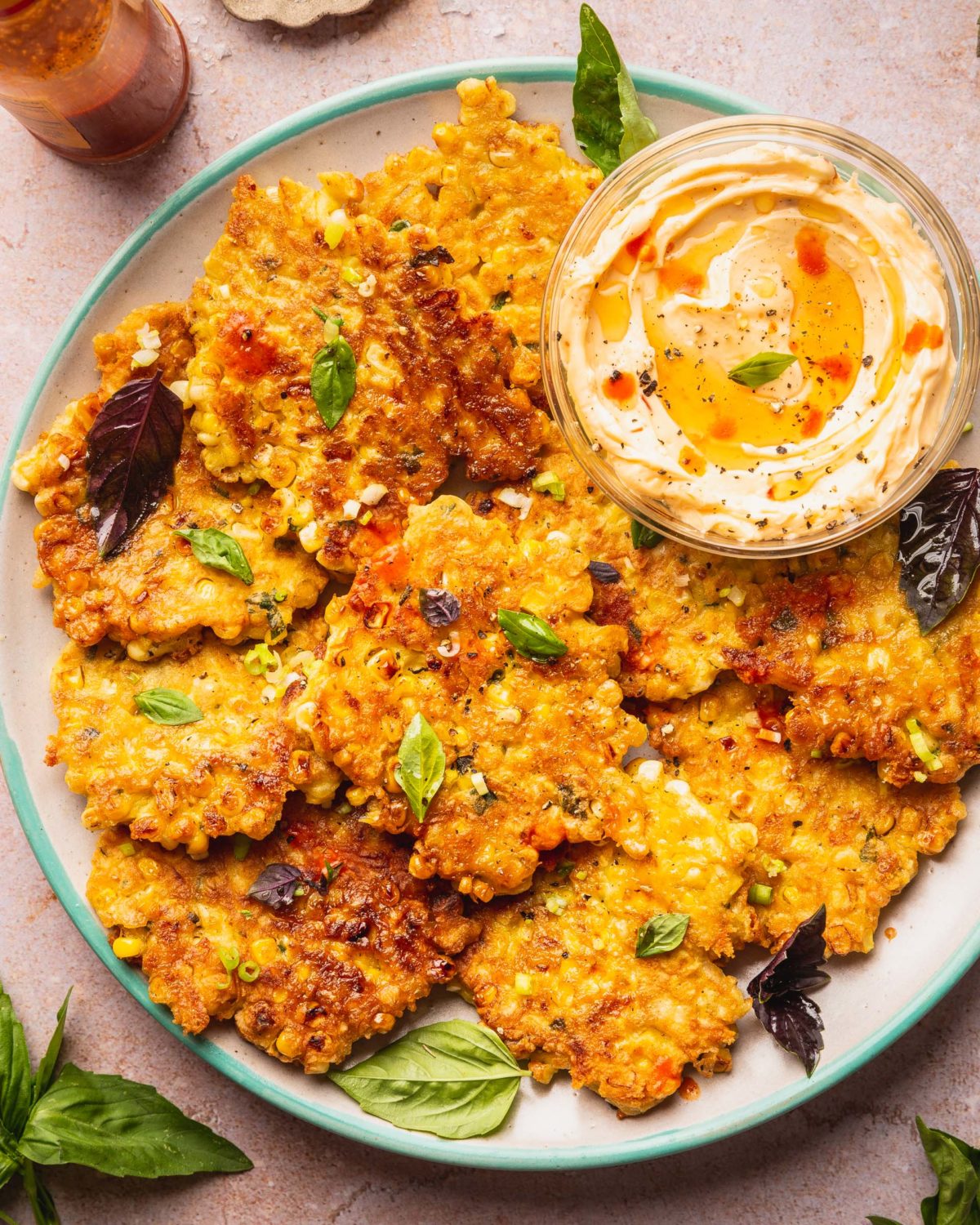 14 Vegetarian Corn Recipes Perfect For Summer Cooking
Sharing my favorite vegetarian corn recipes in hopes it inspires you all to take advantage of this delicious vegetable currently popping up at the market. Last week's recipe reminded me just how much I love corn recipes so I figured it was time to share a round-up. The recipes below cover some of my favorite forms of enjoying corn – everything from using fresh corn kernels to cornmeal to polenta!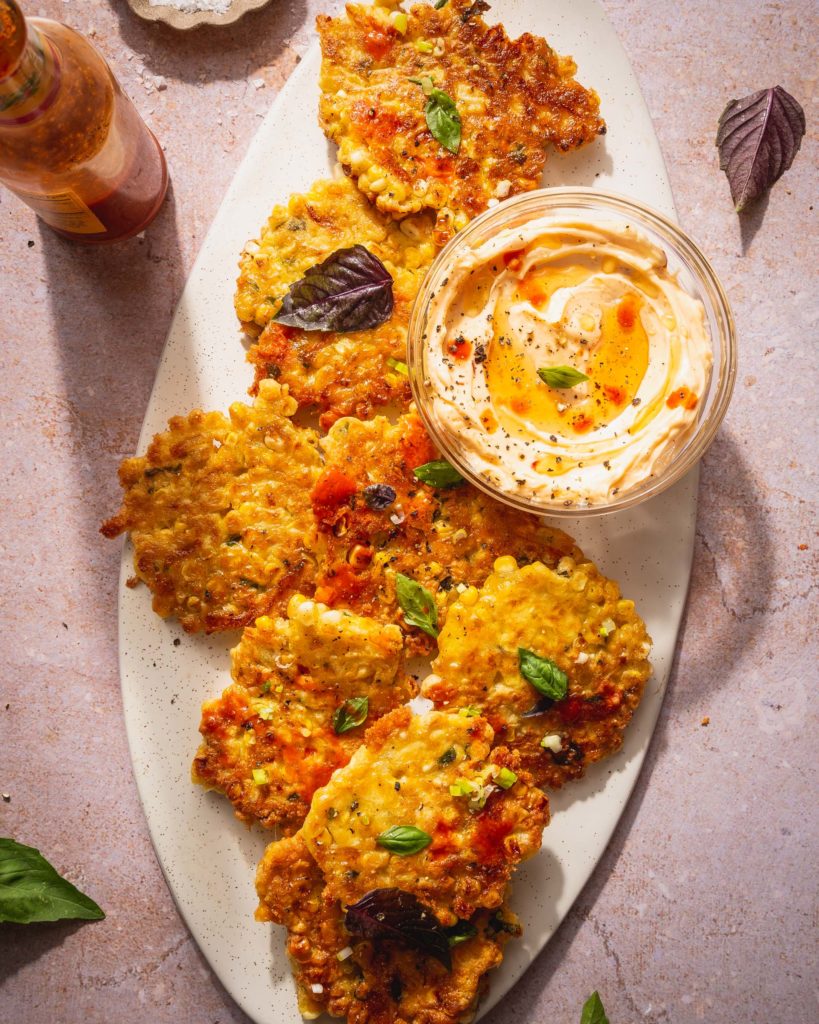 These Corn Fritters with Whipped Hot Honey Butter are my favorite way to enjoy corn when it's in season. These can be served as a meal or as a snack and the fritters are elevated with a sweet and spicy butter which melts over the fritters to create an even more flavorful end result.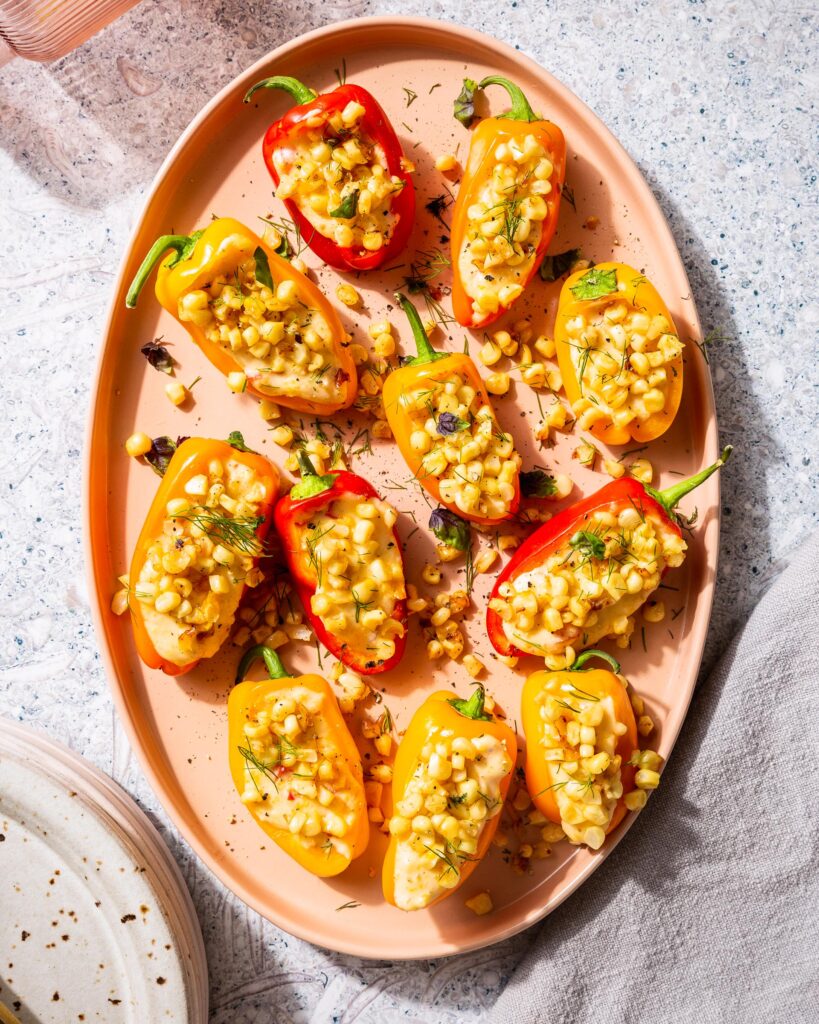 This Cheesy Pimento Polenta Stuffed Peppers recipe is an easy and delicious summer appetizer that can be made ahead of time and warmed up just before guests arrive.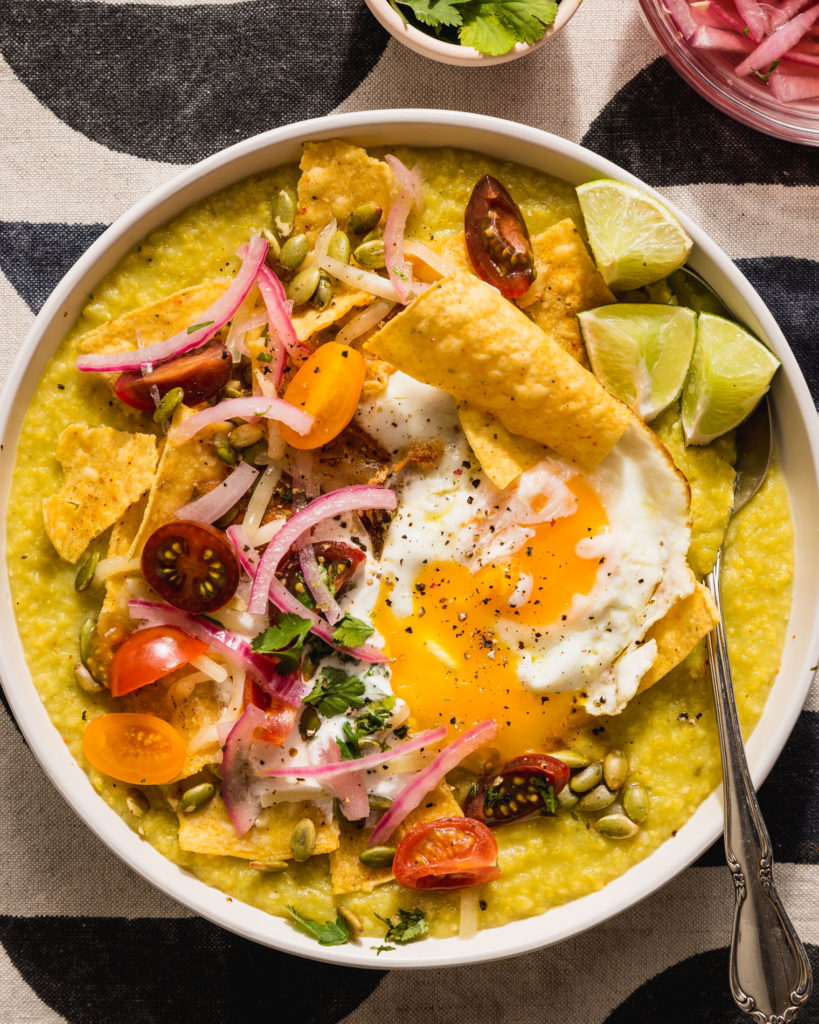 This White Cheddar & Poblano Polenta is a versatile and easy meal that can be topped with anything you'd put into tacos or on nachos! I love topping it with crunchy tortilla chips, pickled red onions, and a fried egg for a filling meal.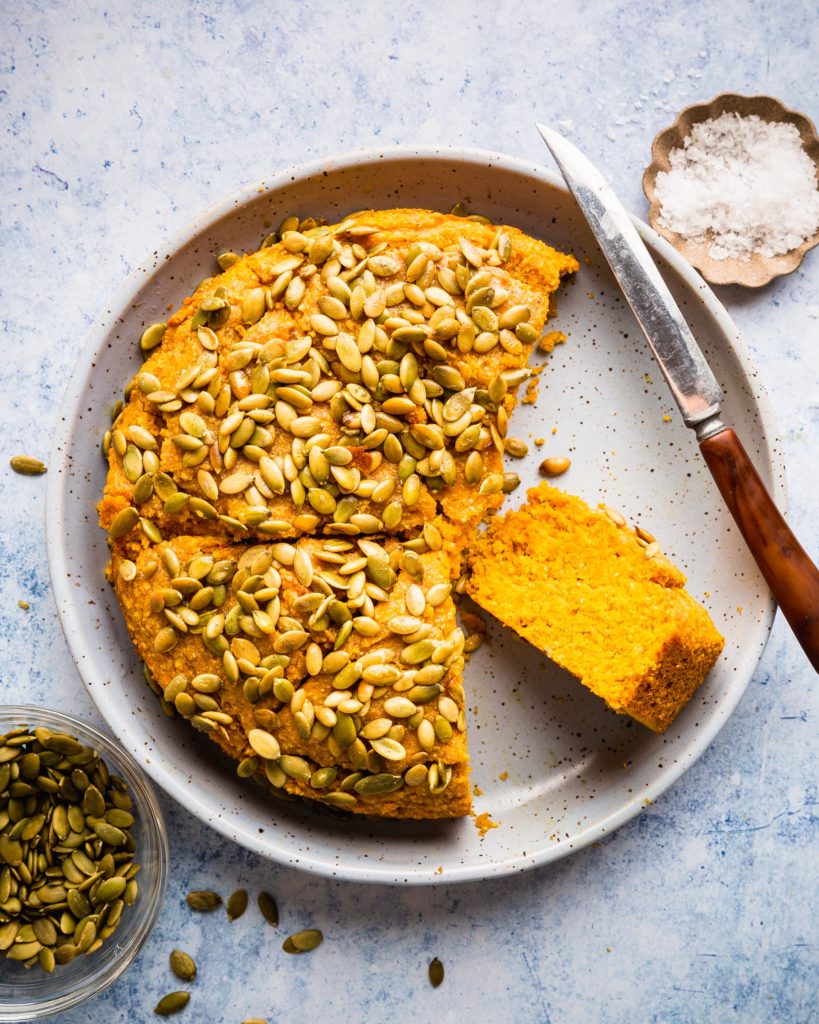 This vegetarian Brown Butter Pumpkin Cornbread recipe is the perfect fall or winter side to serve with chili and soup.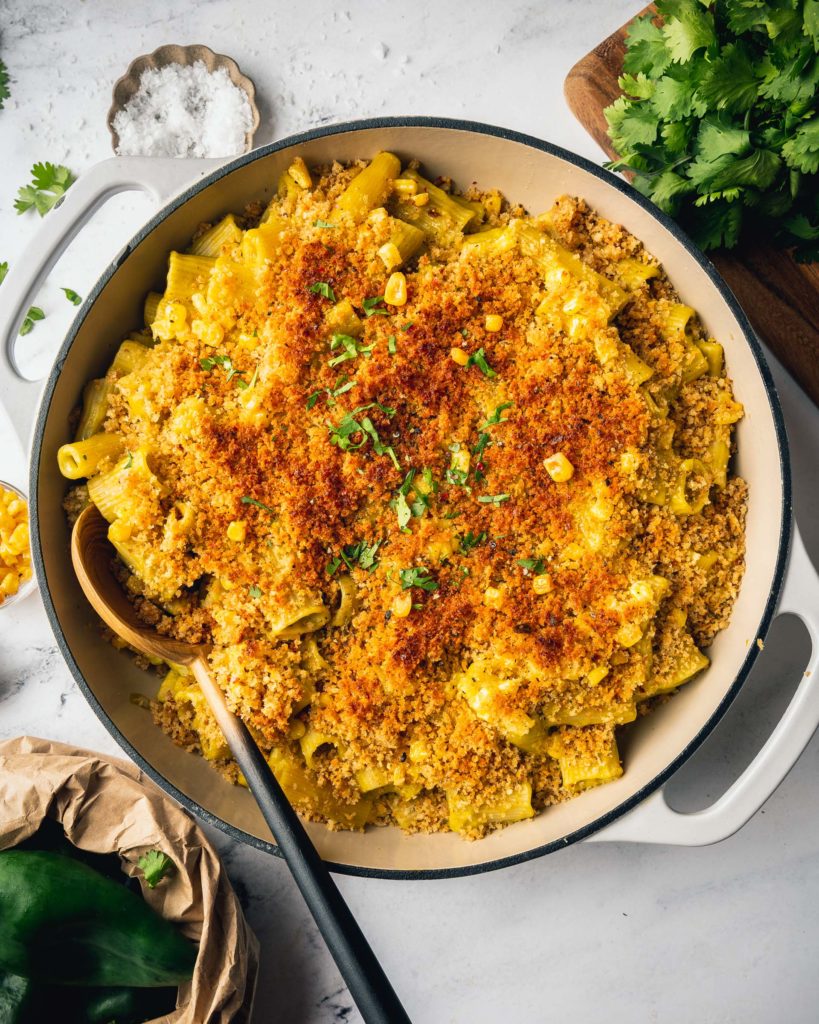 This Cauliflower Mac and Cheese with Poblano and Corn recipe is a delicious and filling vegetarian main dish perfect for when you are craving something hearty. The cauliflower gets blended into the sauce to create an extra creamy base without having to use too much milk or cheddar cheese.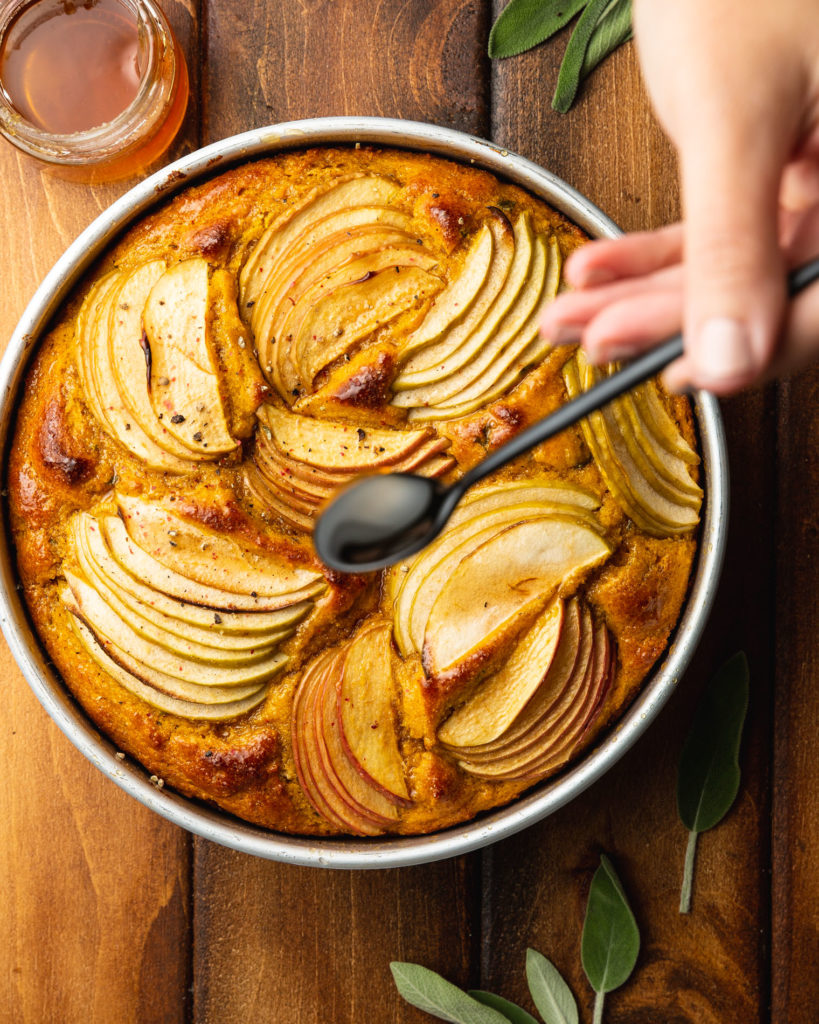 This Apple Pumpkin Cornbread is best enjoyed sliced up and dunked in a fall soup (like my Butternut Squash Farro Minestrone or Vegetarian Chickpea Noodle Soup).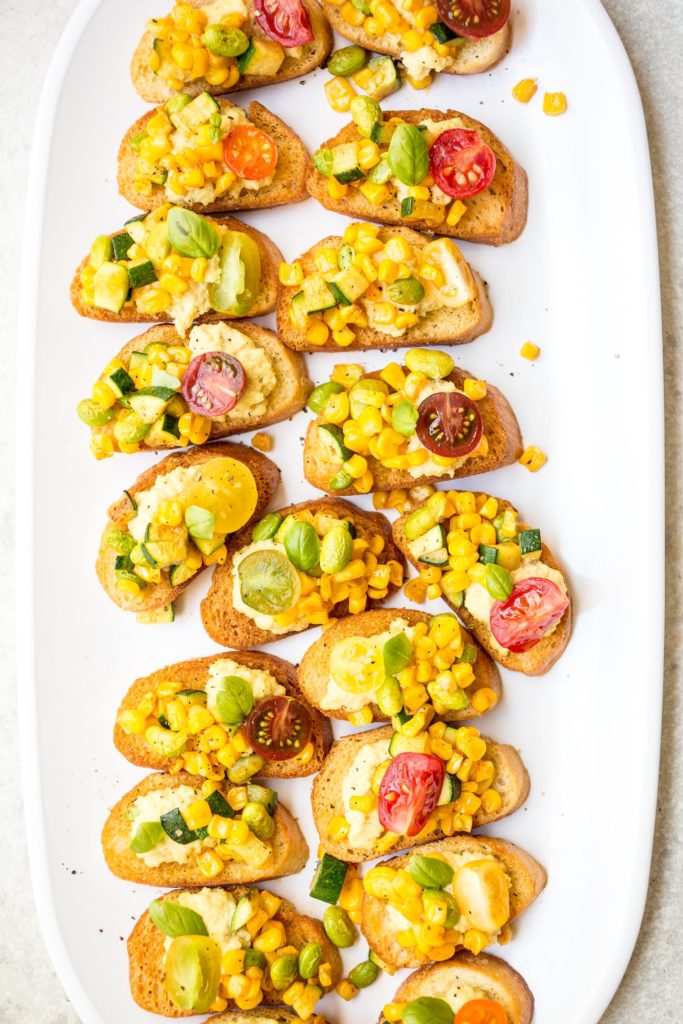 These Crostini with Macadamia Ricotta and Corn-Zucchini Succotash are the perfect meat-free picnic food! They are light, delicious and easy to transport!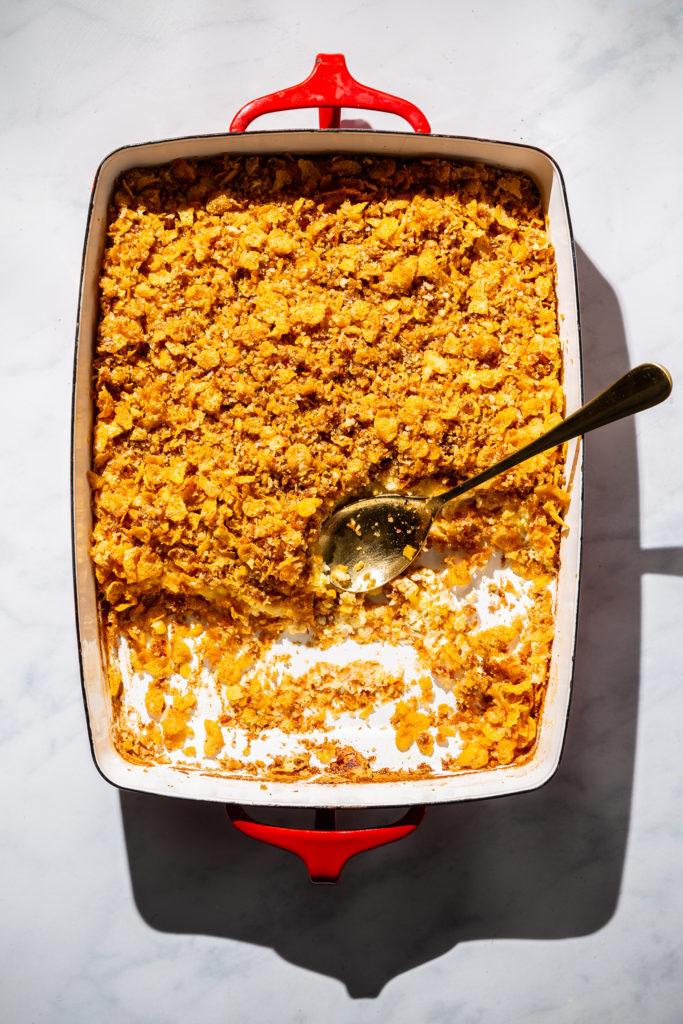 This Cheddar Corn Pudding with Crispy Spicy Sweet Topping is a creative and delicious side. The inside is similar enough to traditional corn pudding to please the traditionalist while the crunchy topping brings a whole new level to your table.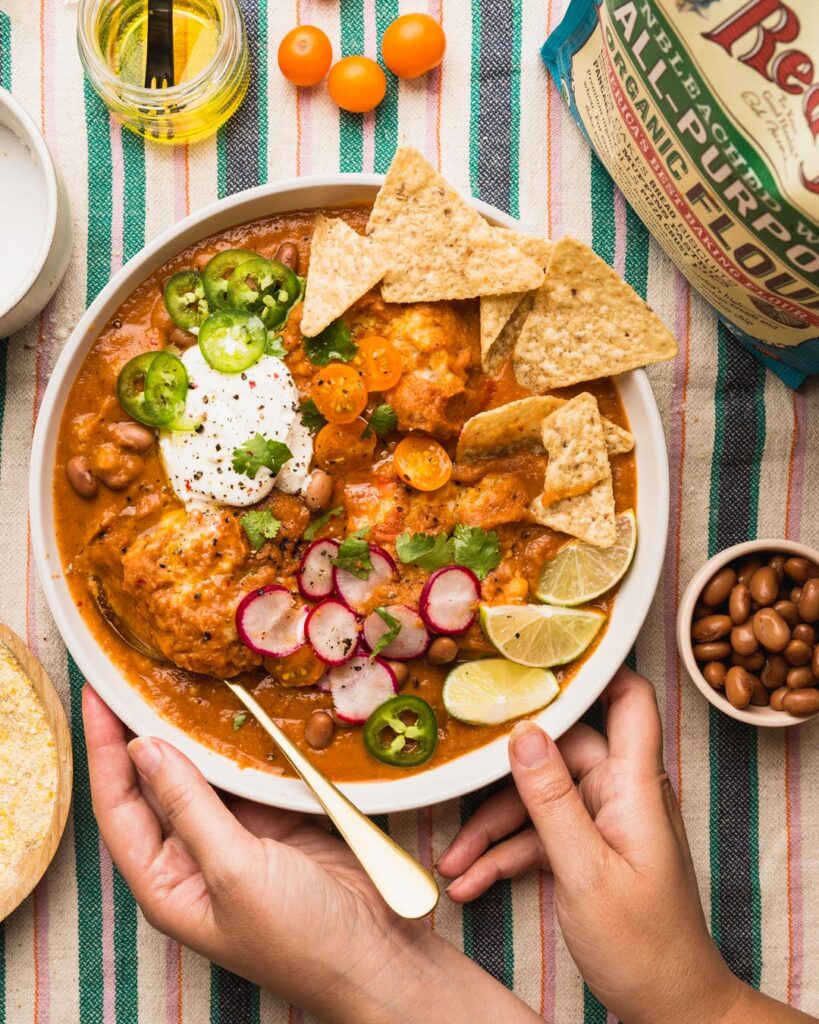 This vegetarian Mexican-inspired Pinto Bean Soup with Cornmeal White Cheddar Dumplings is for anyone who loves dumplings in their soup but wishes there were other options besides the traditional chicken and dumplings.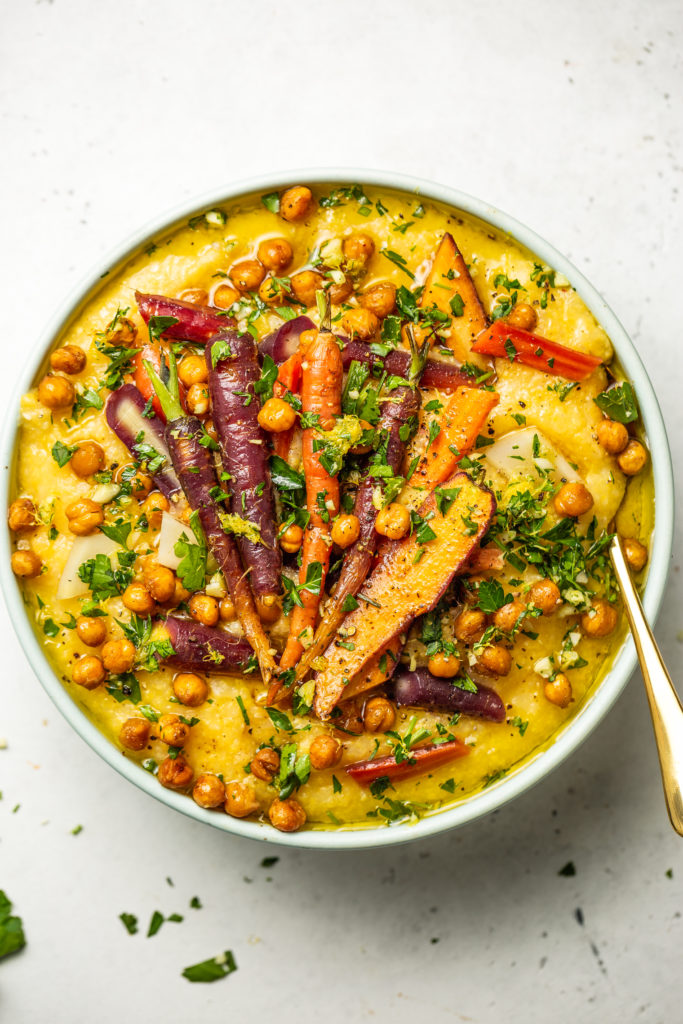 This Roasted Veggies with Citrus Gremolata and Polenta is my go-to for a pantry staple dinner. You can mix and match whichever veggies, beans, and sauce options you have on hand to get dinner on the table in 30 minutes or less!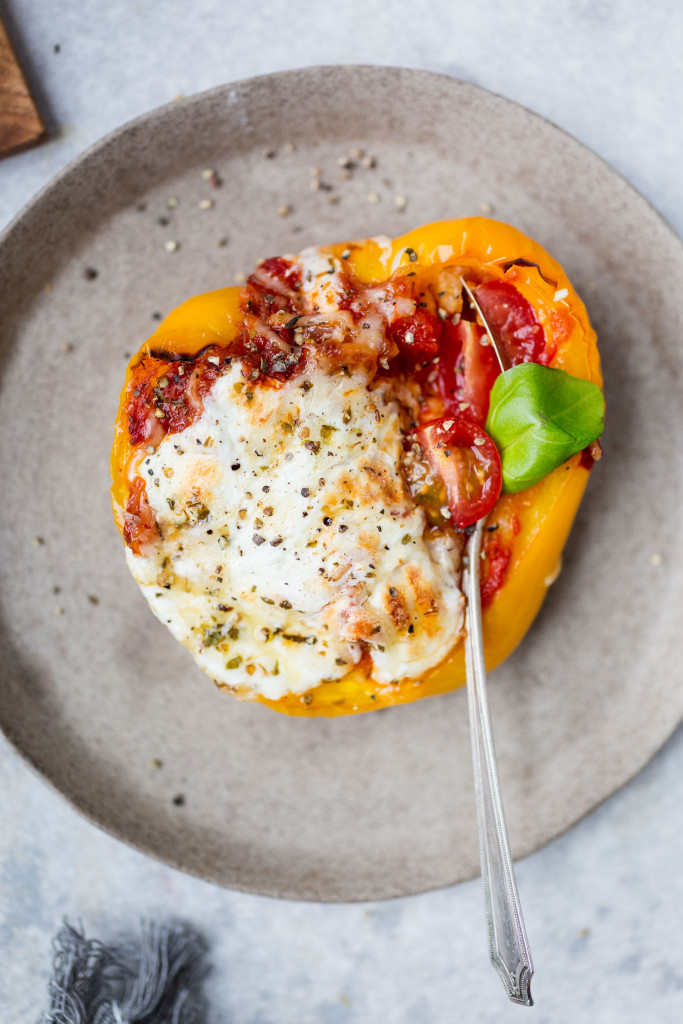 This Vegetarian Stuffed Peppers recipe is the perfect weeknight plant-based meal. Chocked full of nutritious vegetables, filling polenta, and gooey cheese, this main is sure to please everyone in your family!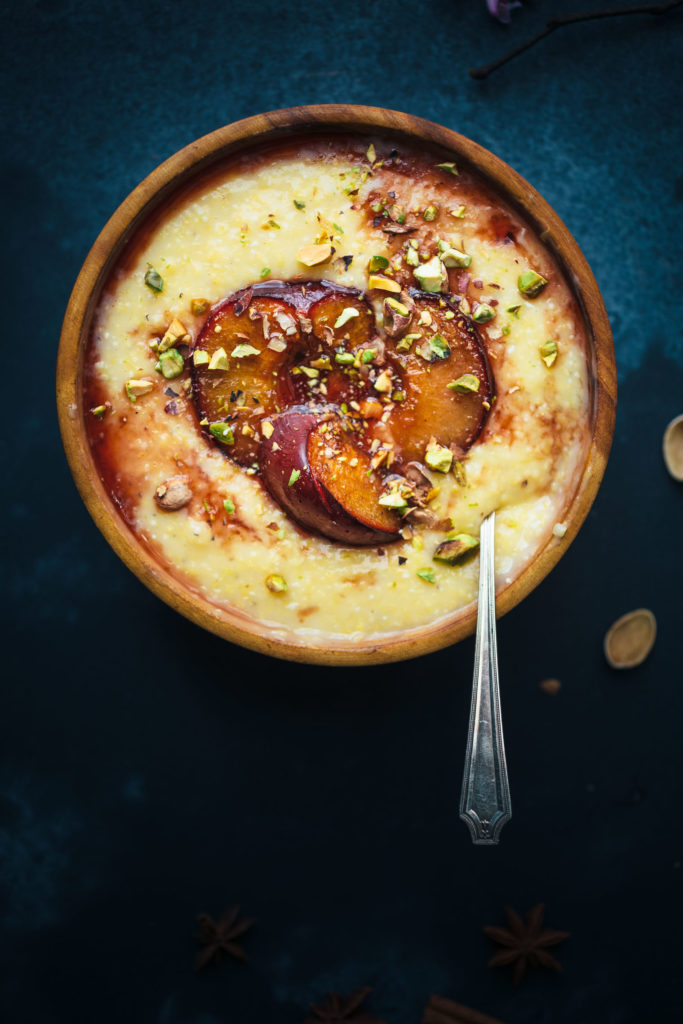 This Vegan Breakfast Polenta with Rose-Roasted Plums recipe is from Aine Carlin's cookbook, The New Vegan, and is the perfect whole food savory breakfast.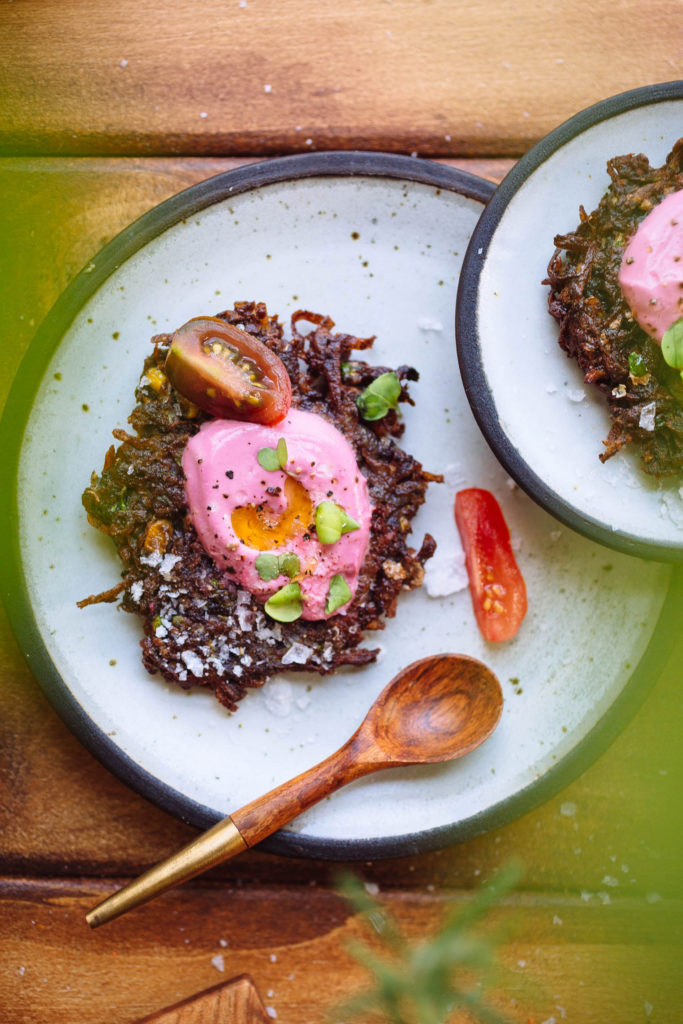 This Purple Corn Veggie Fritters recipe is so easy to make for weeknight dinner and can be altered to fit whatever ingredients you may already have on hand.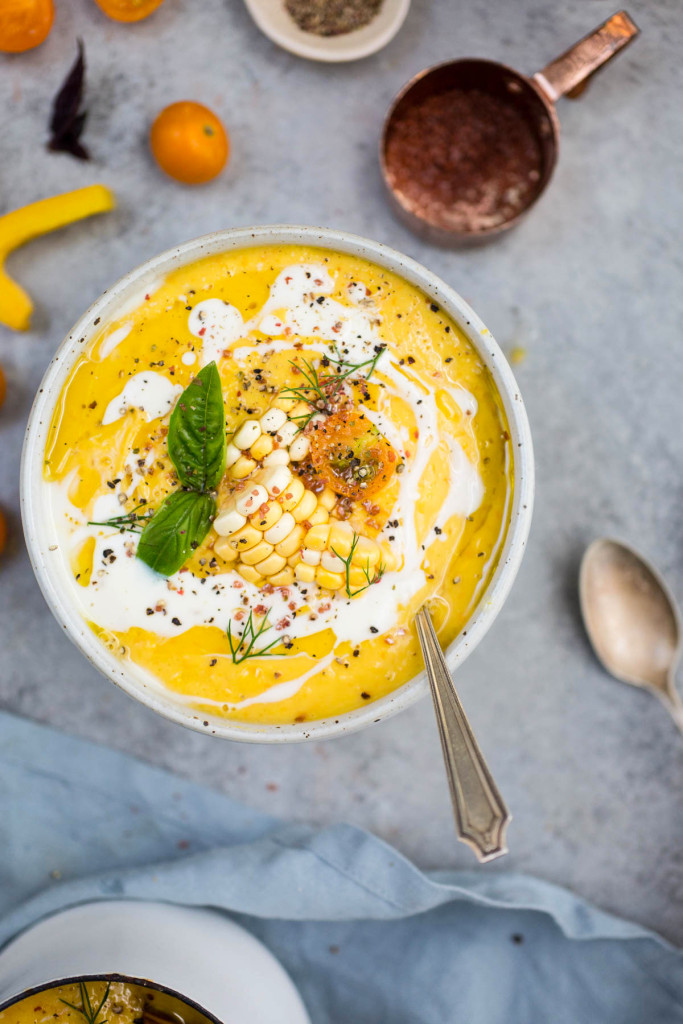 This raw and flavorful Spicy Sweet Corn & Tomato Gazpacho is perfect for hot summer days when it's too warm to turn the stove on. The protein-packed white beans make it filling enough for a meal, or it can be served in shooters for an easy appetizer.
What are some of your favorite vegetarian corn recipes? Make sure to let me know in the comments below!
Make sure to tag Vegetarian 'Ventures on Instagram and use #vegetarianventures when trying this dish out!