15 Recipes To Make While Summer Fruit is in Season!
15 Recipes To Make While Summer Fruit is in Season! From drinks to sweets to savory items, these recipes will have you making fruit recipes all summer long!
If you are anything like me, you can't resist all the colorful and juicy fresh fruit currently stationed at your local farmer's market. Summer fruit can be fleeting so here are some recipes to make sure you have an excuse to pick up those berries or stone fruit pints while they are around!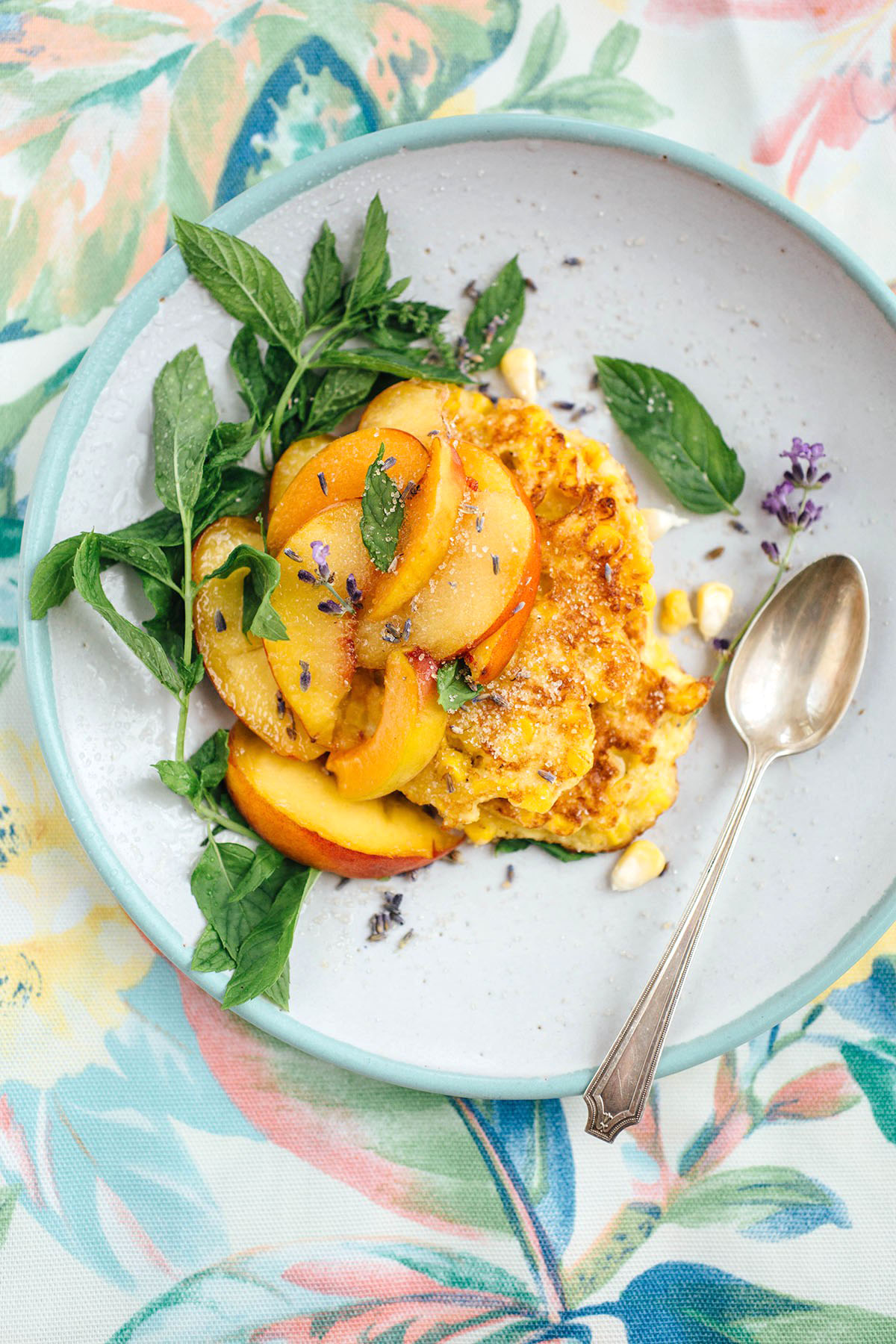 These Corn Mint Fritters are a sweet twist on traditional corn fritters. It's a bright dessert bursting with summer produce.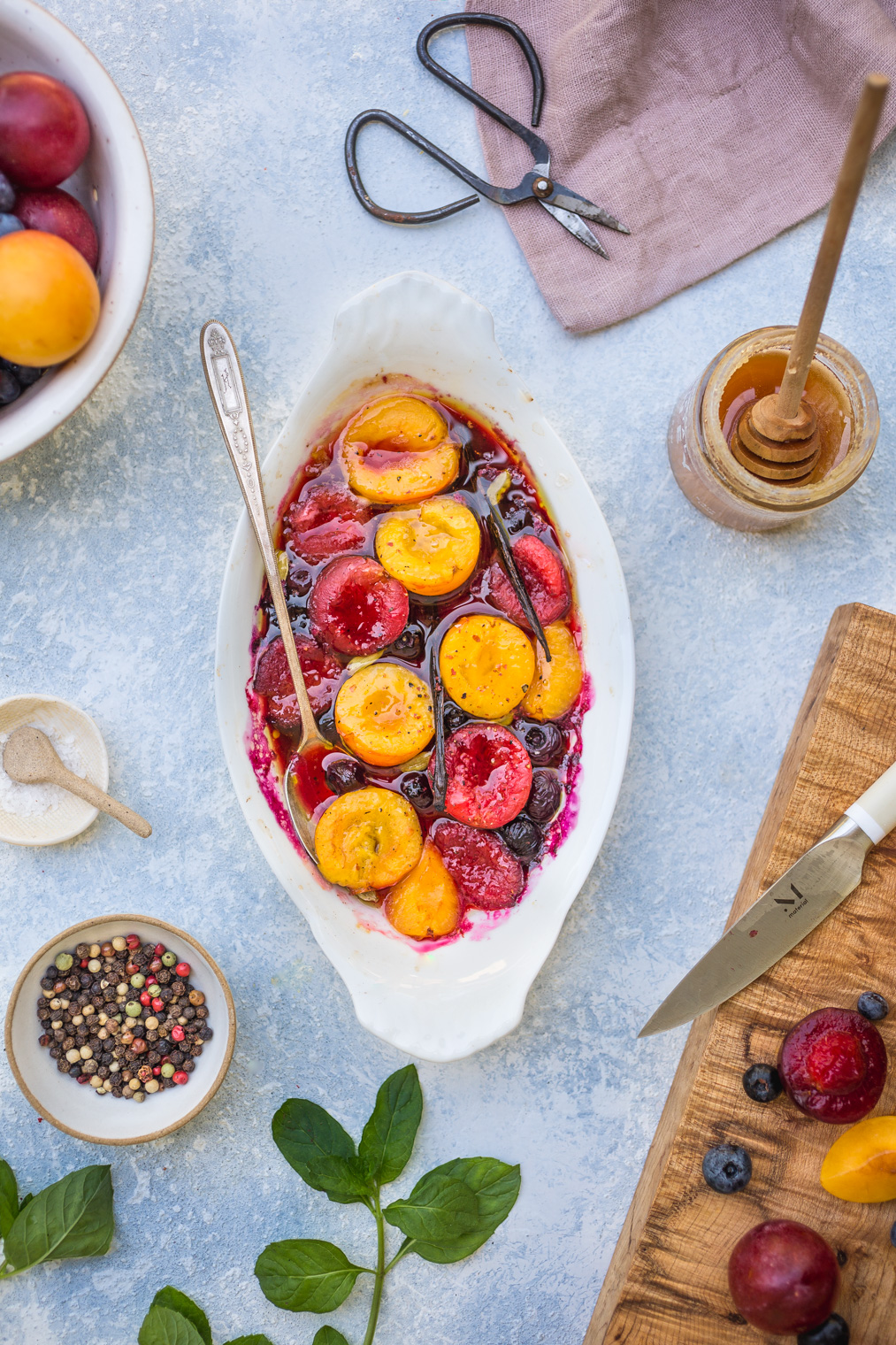 2. This versatile Roasted Plums and Blueberries with Cardamom and Vanilla recipe comes together in under 15 minutes and is the perfect summer breakfast or dessert when fruit is thriving at your farmer's market.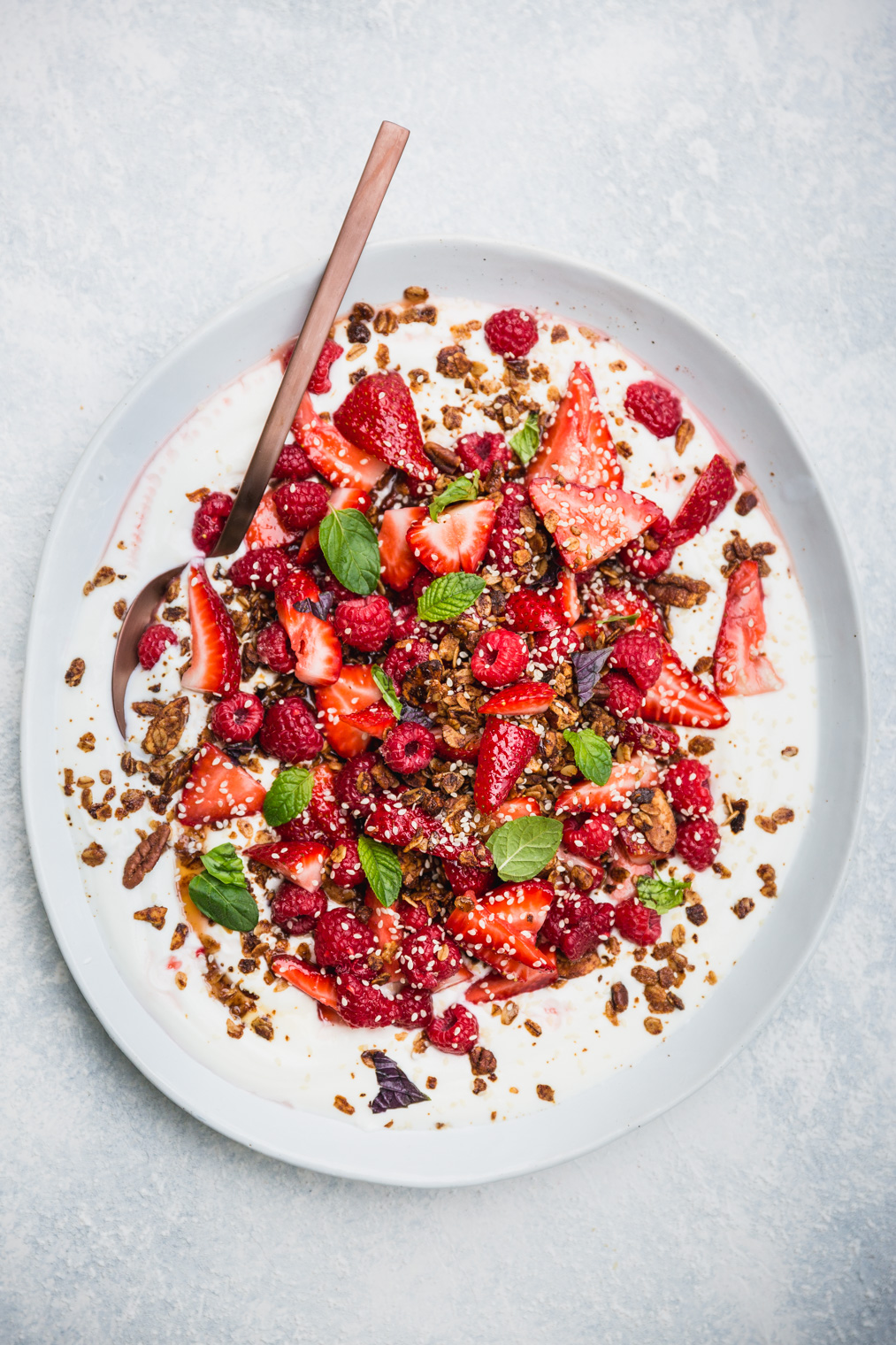 3. This Fruit Salad with Tahini Granola and Creamy Yogurt recipe is a modern hybrid between a parfait and fruit salad for a crowd. It's cooling, crunchy, tangy, and juicy making it the perfect light dessert on a warm summer day.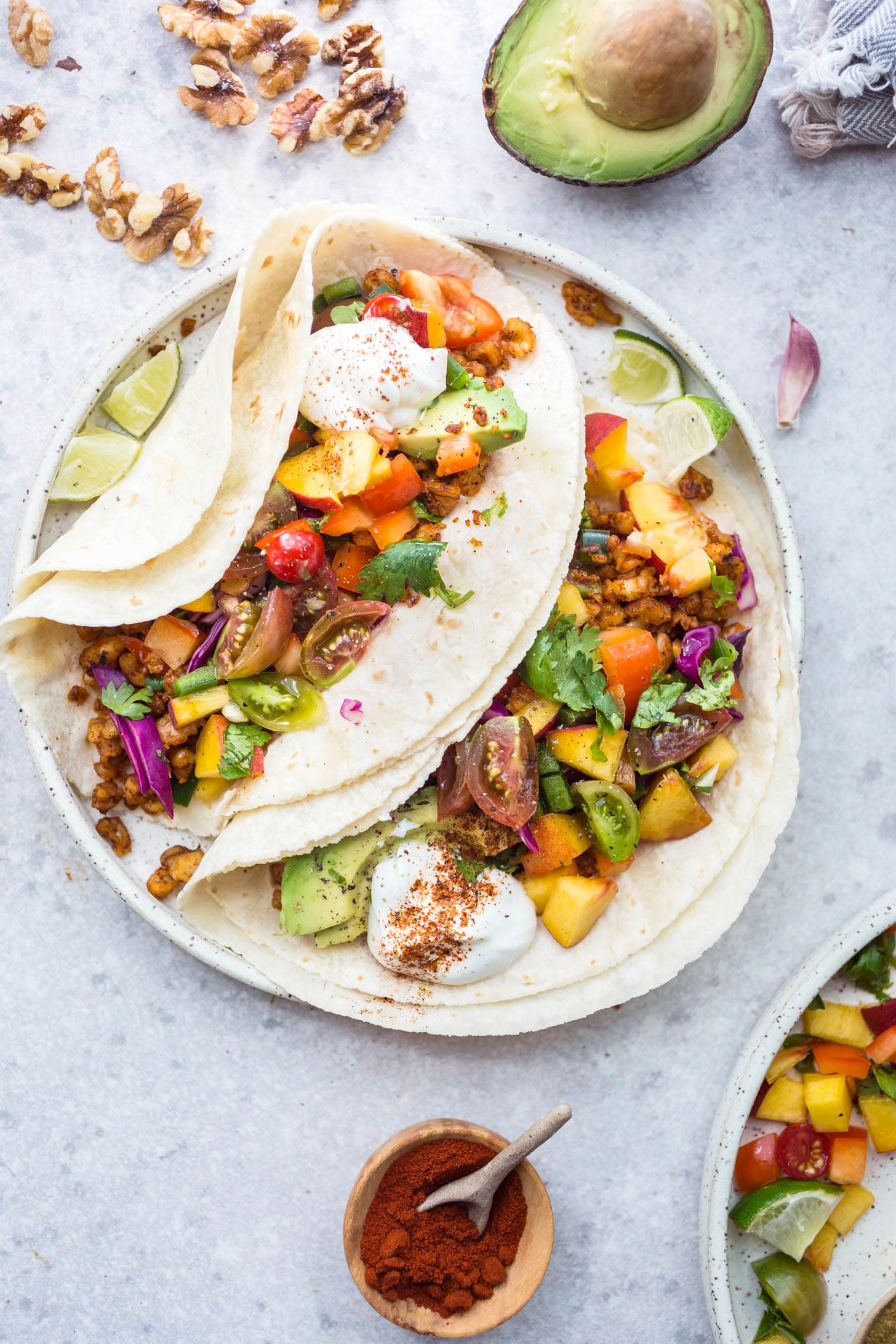 4. This Walnut Meat Tacos with Peach Tomato Salsa recipe can be made in under 20 minutes and requires minimal cook time which makes it perfect for a quick weeknight meal.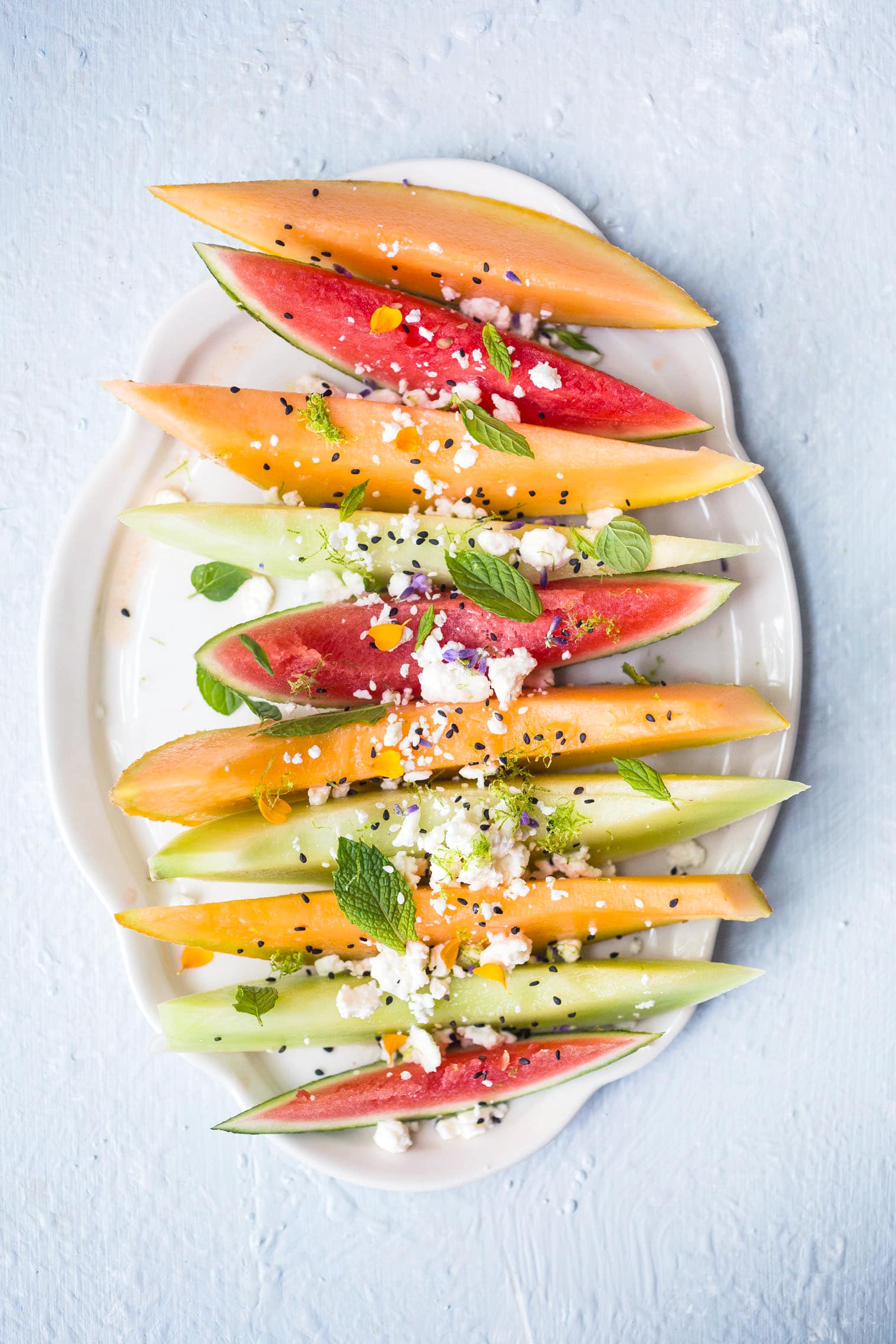 5. Mint Feta Lime Melon Salad Recipe is beyond easy and quick to prep. This juicy fruit salad is the perfect sweet and savory starter for any gathering.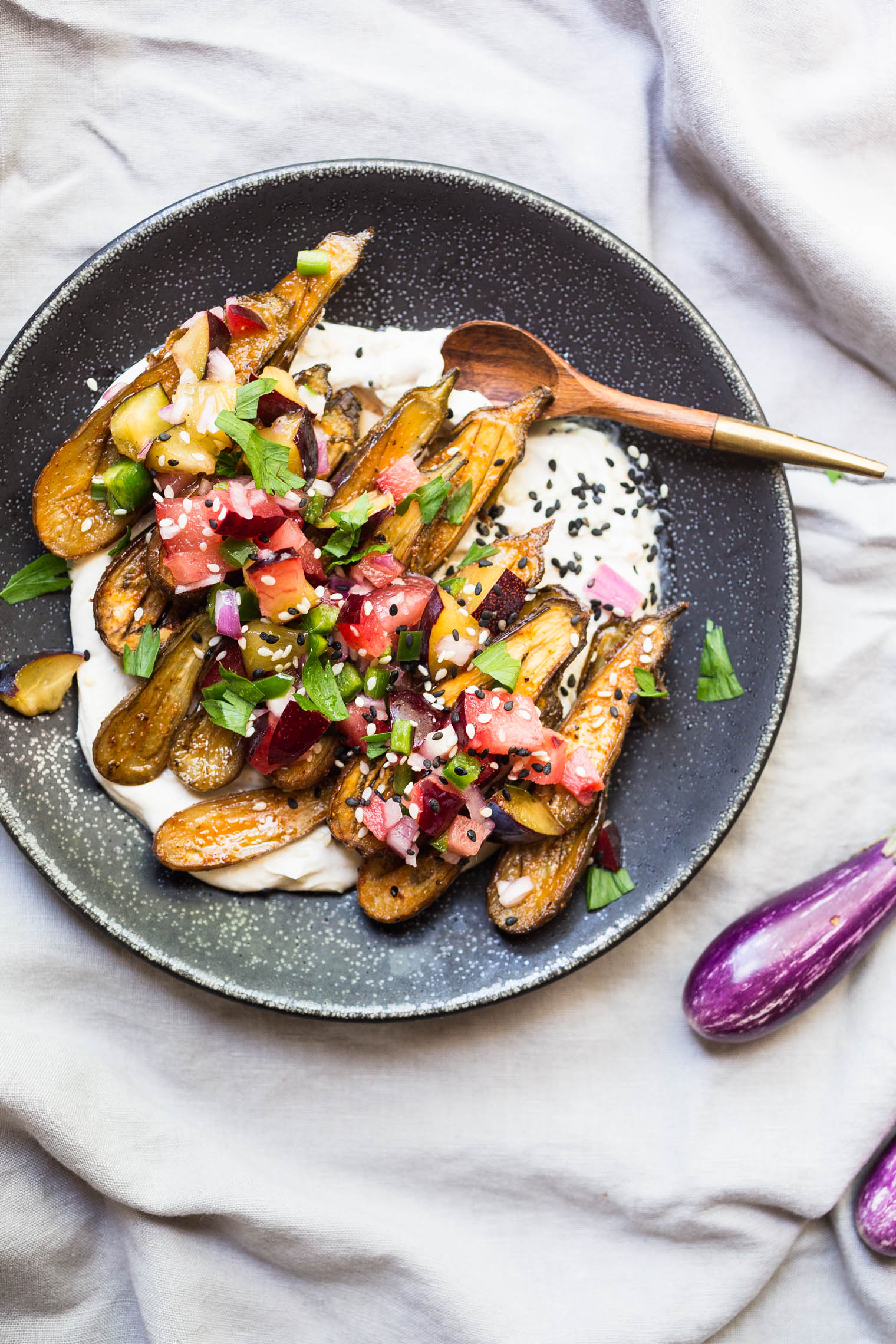 6. This Roasted Miniature Eggplant with Tahini Yogurt and Plum Salsa is the perfect vegetable side dish for any weeknight meal.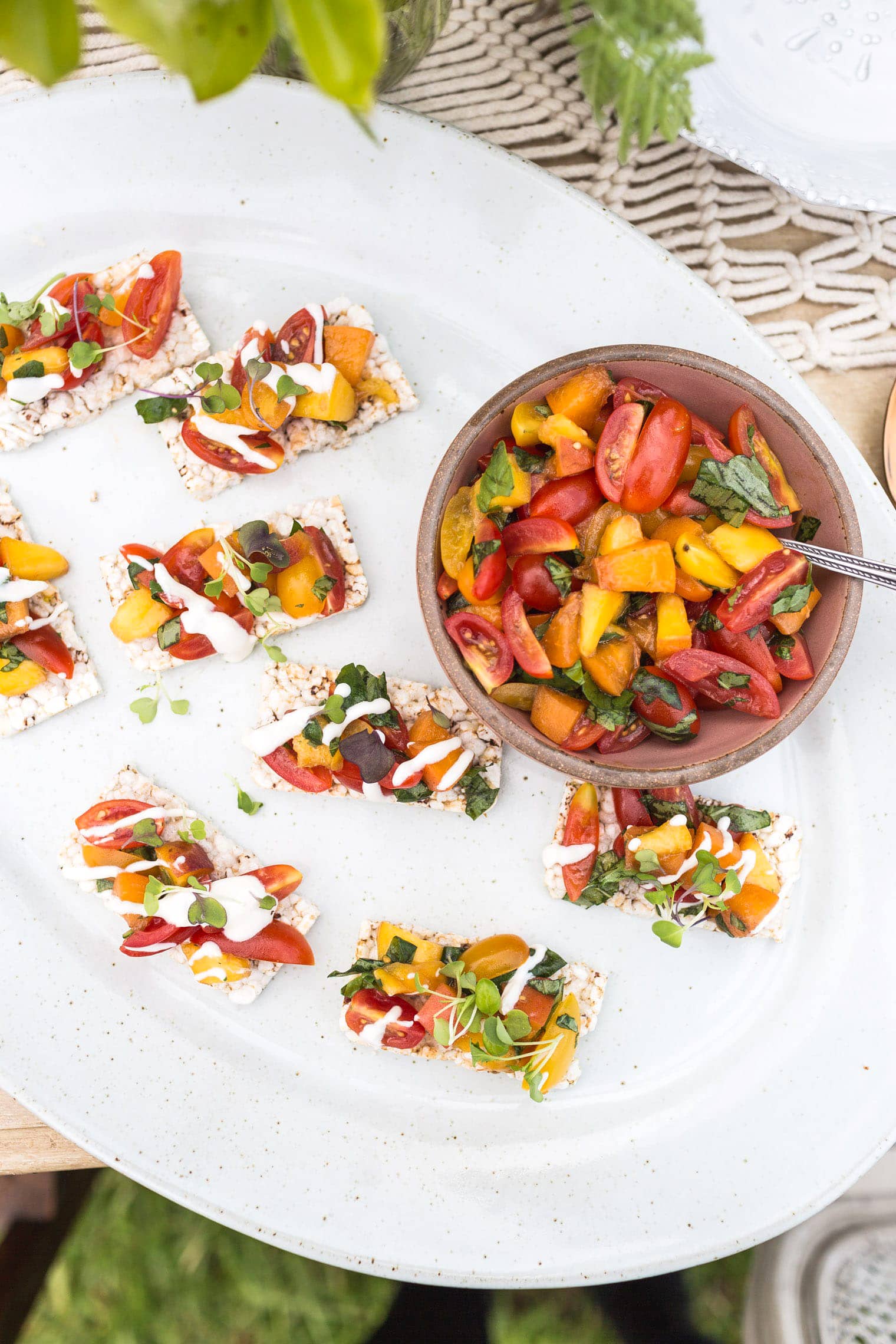 7. This Tomato and Stone Fruit Crostini with Whipped Feta is an easy summer entertaining appetizer perfect for any type of get together.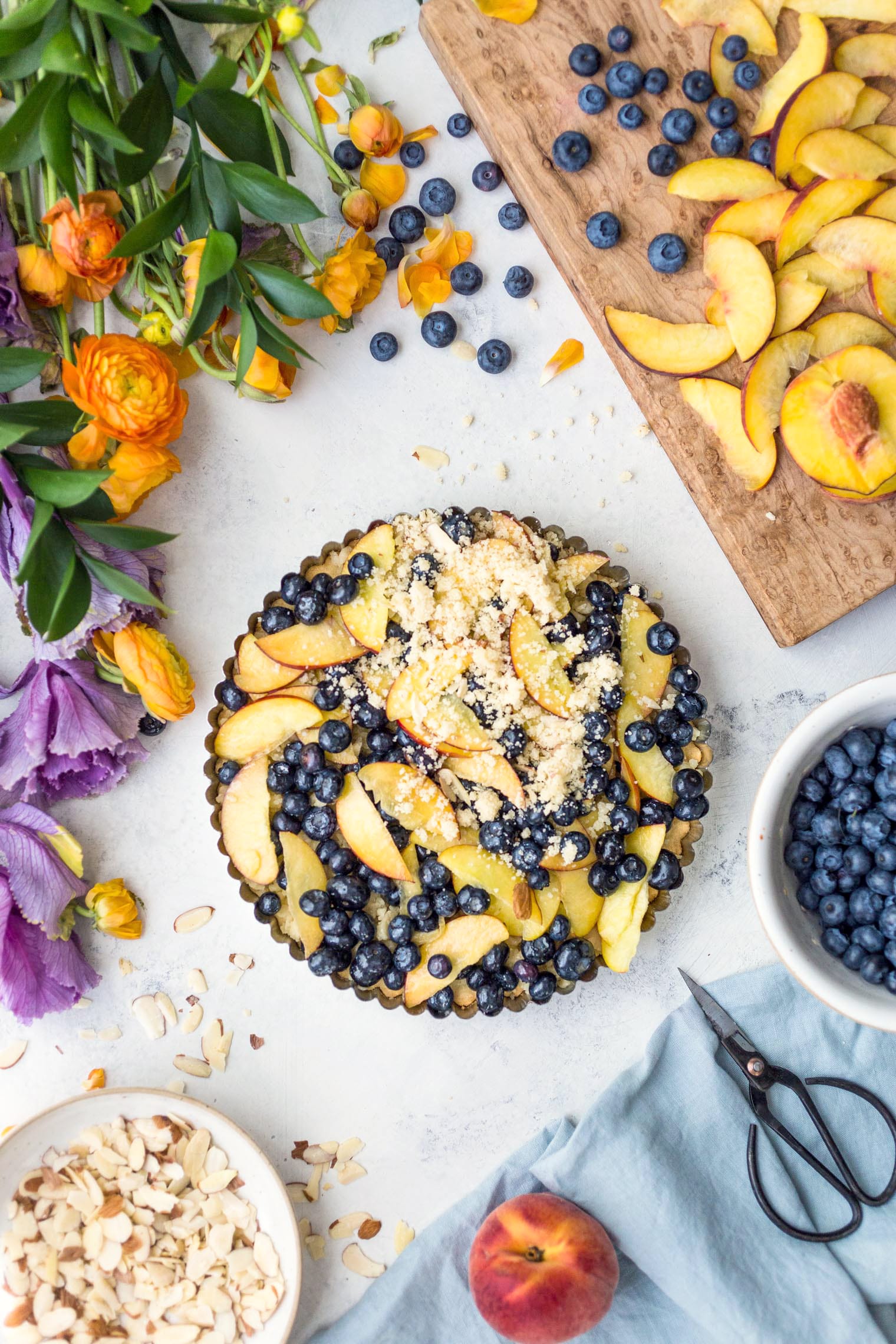 8. This easy Almond Peach Blueberry Crumble Slices recipe is going to be a total crowd-pleaser at your next party. Make sure to wait to make this recipe until peaches are in peak season.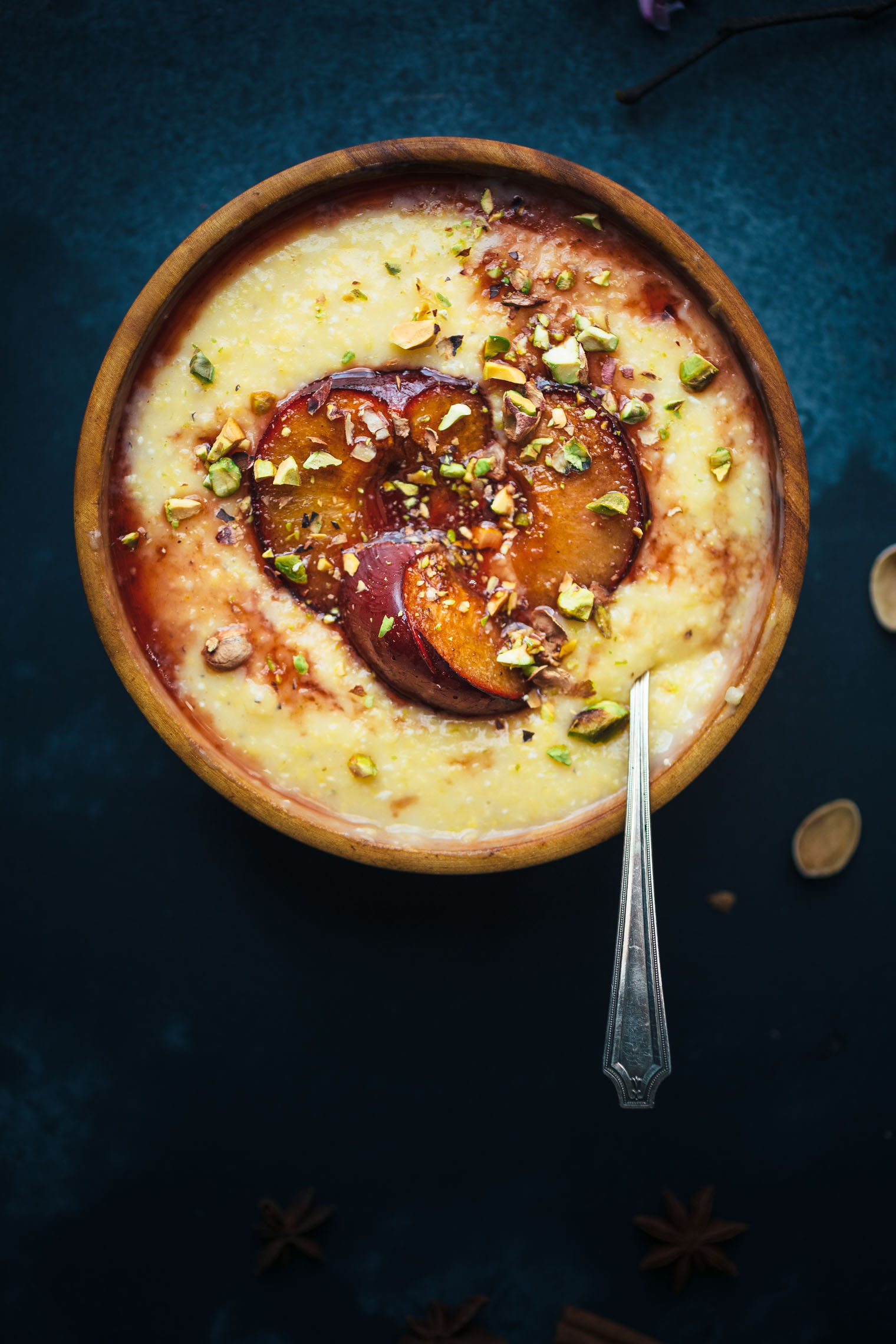 9. This Vegan Breakfast Polenta with Rose-Roasted Plums recipe is from Aine Carlin's cookbook, The New Vegan, and is an ideal whole food savory breakfast.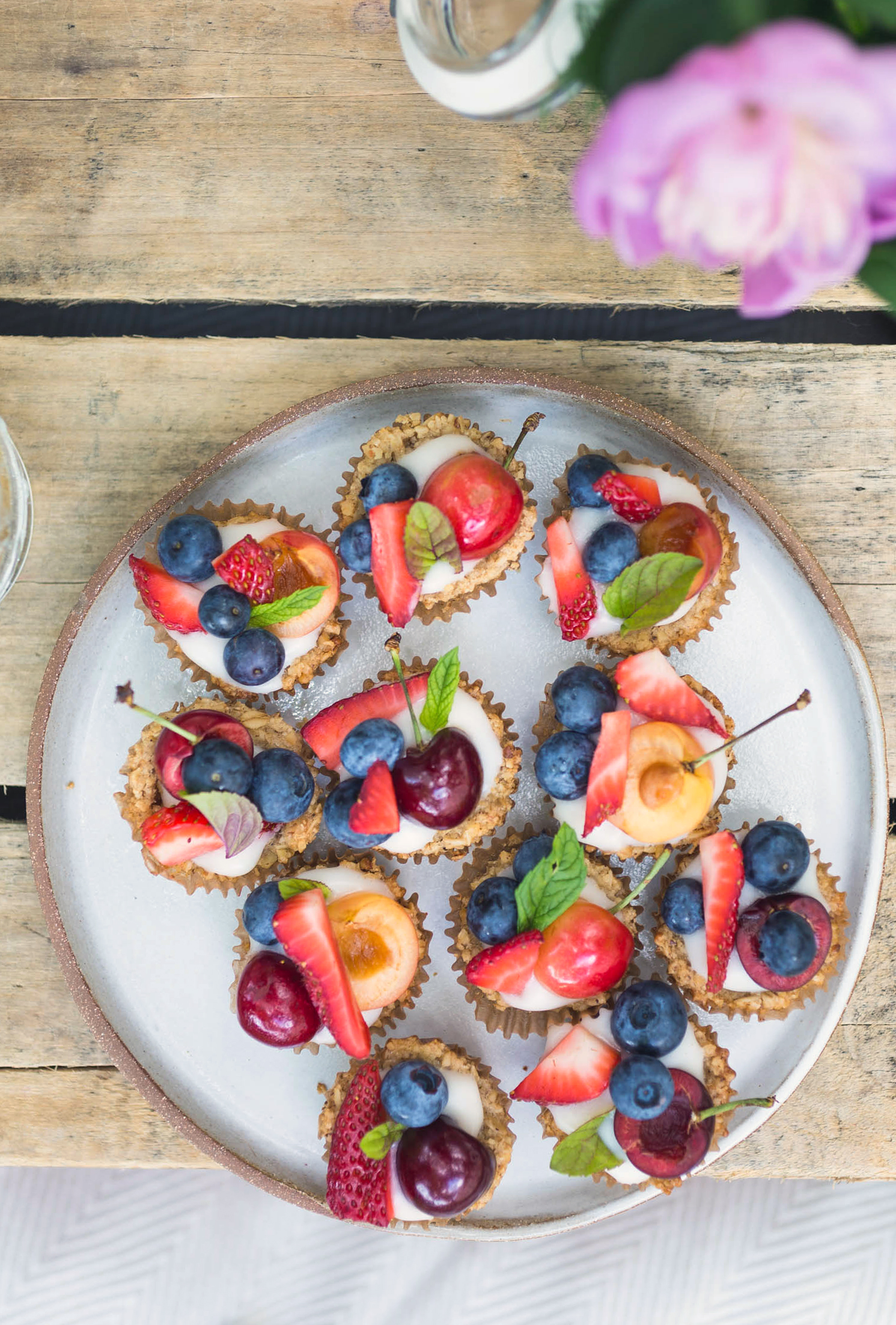 10. This Tomato and Stone Fruit Crostini with Whipped Feta is an easy and versatile summer entertaining appetizer. You can use whatever fruit is in season!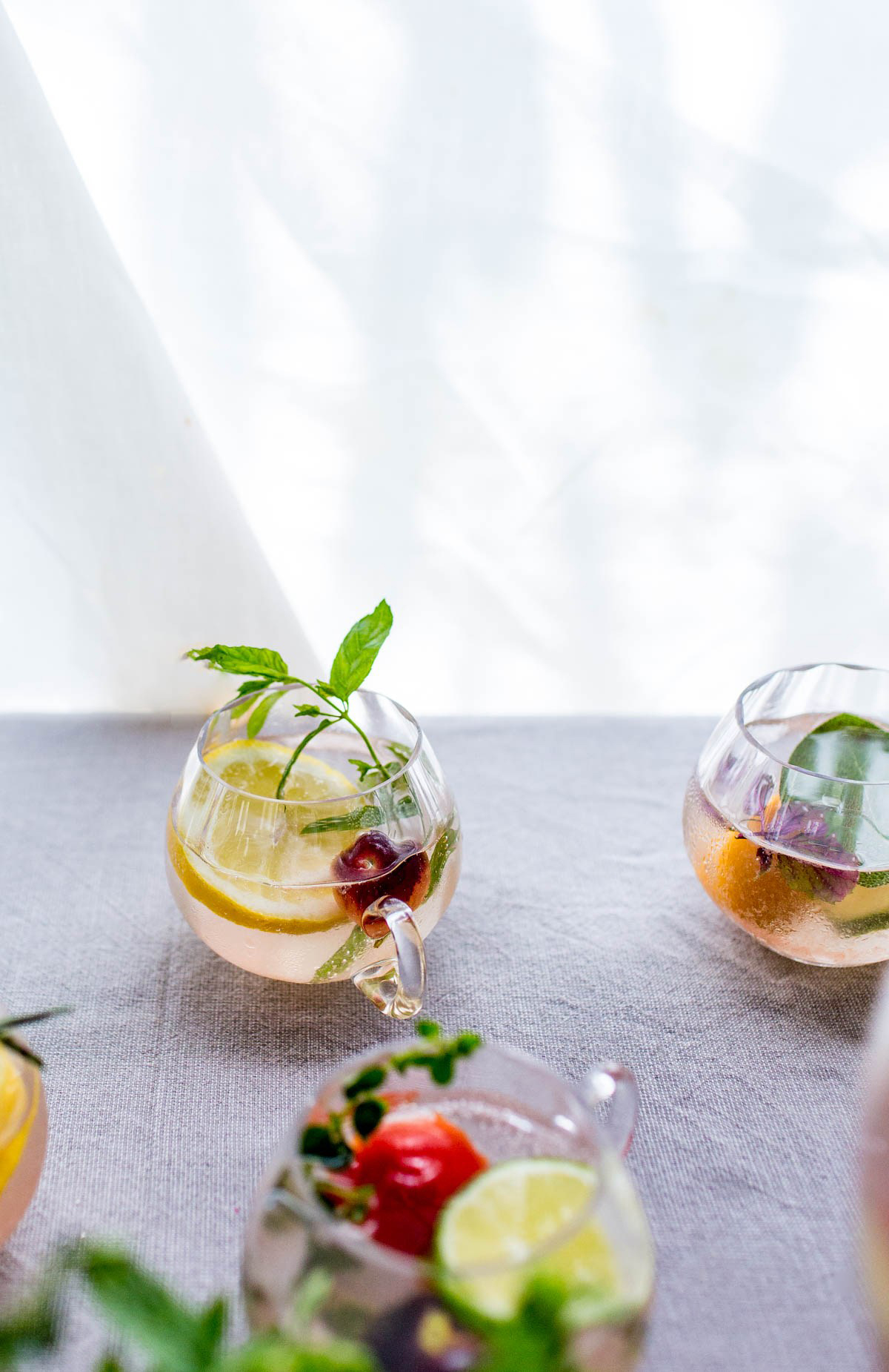 11. This Garden Tonic Punch is worthy of any summer cocktail party. It's made up of the herb and vegetable bounty found in my own backyard. A cold-pressed tomato simple syrup combined with an easy herb syrup creates a refreshing summer gin cocktail ideal for big batches.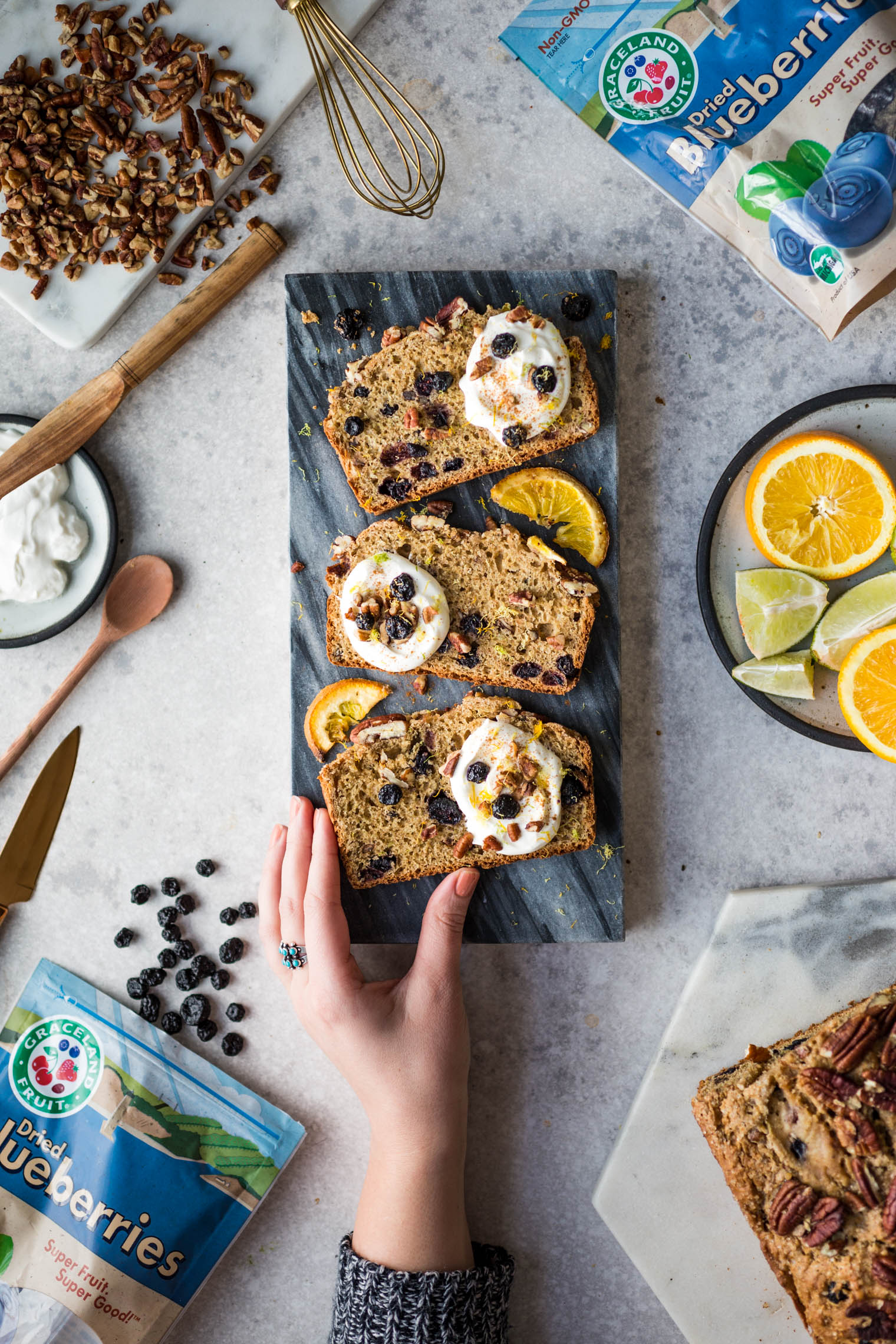 12. This Blueberry Citrus Sour Cream Coffee Cake Loaf is perfect for breakfast or a healthy snack. It's naturally sweetened with maple syrup and dried blueberries.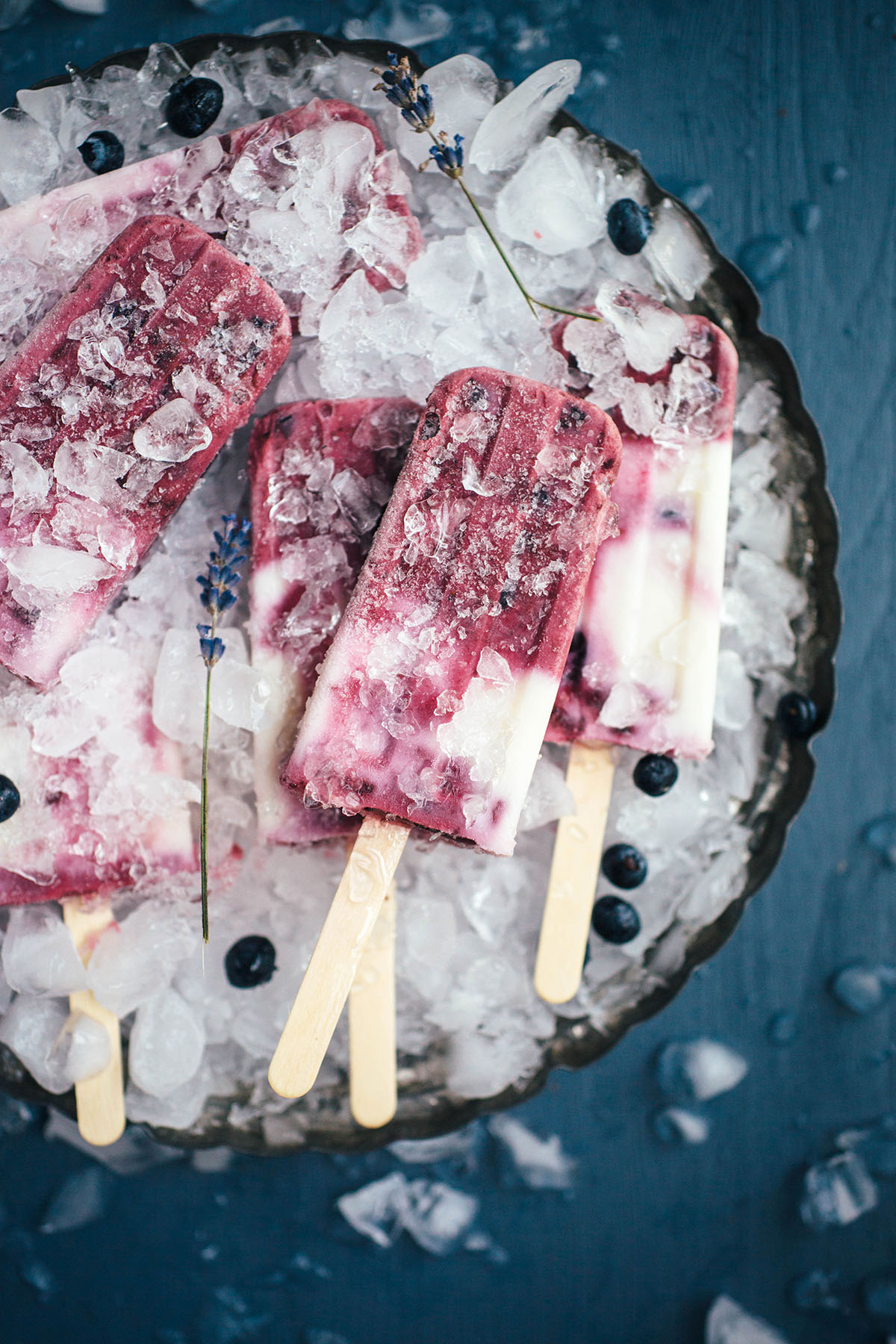 13. These healthy Roasted Blueberry Lavender Popsicles for #popsicleweek are sure to cool you down for a refreshing snack or even an on the go breakfast!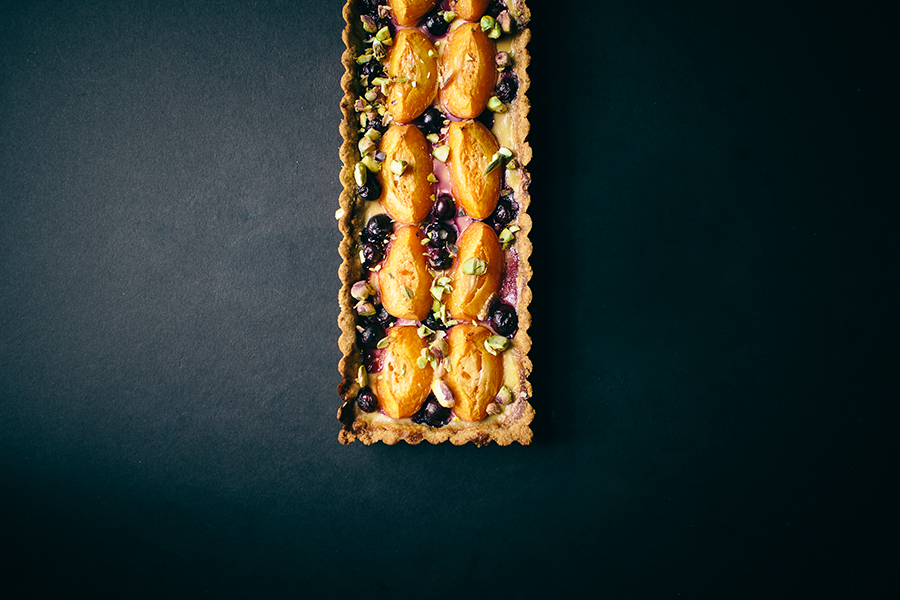 14. Blueberry Apricot Tart with Pistachio Crust – this tart has a base made out of pistachios and the apricots are roasted in a tangy custard. Who could resist?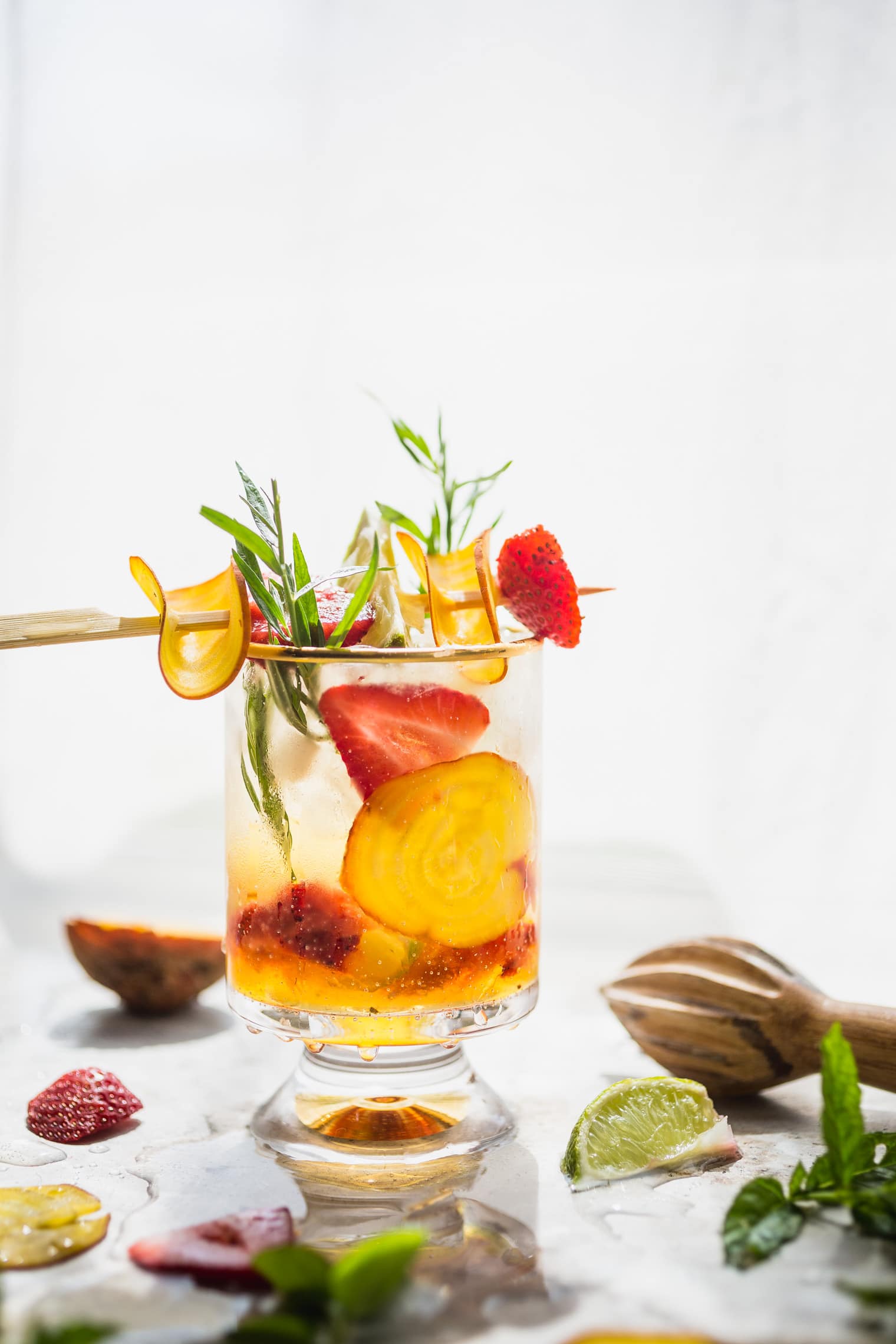 15. This Sweet Beet Strawberry & Tarragon Vodka Smash is a unique and fun summer cocktail. The savory sweet beet tarragon simple syrup blends perfectly with juicy strawberries.