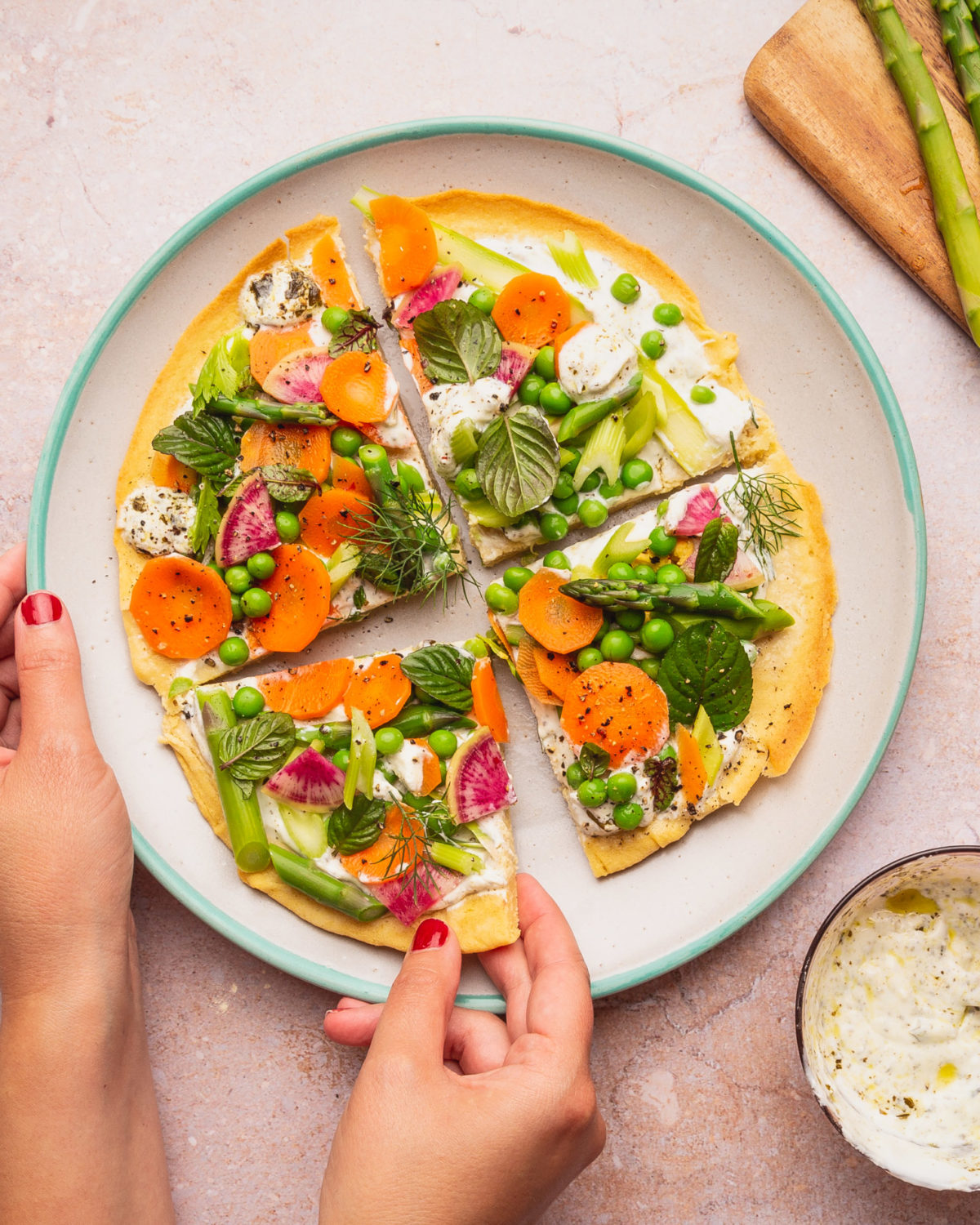 Sharing 10 of my favorite spring recipes with you all in hopes it inspires a little inspiration in the kitchen over the next few week. As the weather warms, we'll all start turning to outside more but I do hope you find some time to spend in your kitchen on the rainier spring days. The round-up is a mix of delicious Easter options (Cheesy popovers? Yes plz!) and recipes that highlight spring produce (so many ideas for rhubarb!).
What are you excited to cook and bake this spring? Here are 10 of my favorite spring recipes: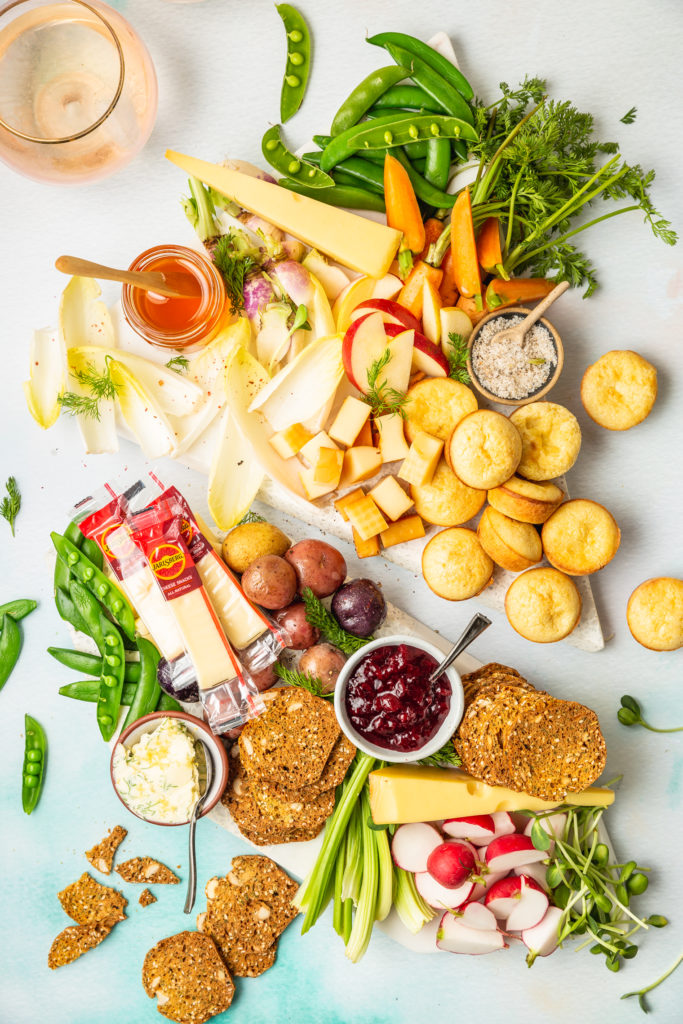 This Brunch Board with Cheesy Popovers & Dill-Lemon Butter is the perfect Easter brunch meal to feed your hungry family!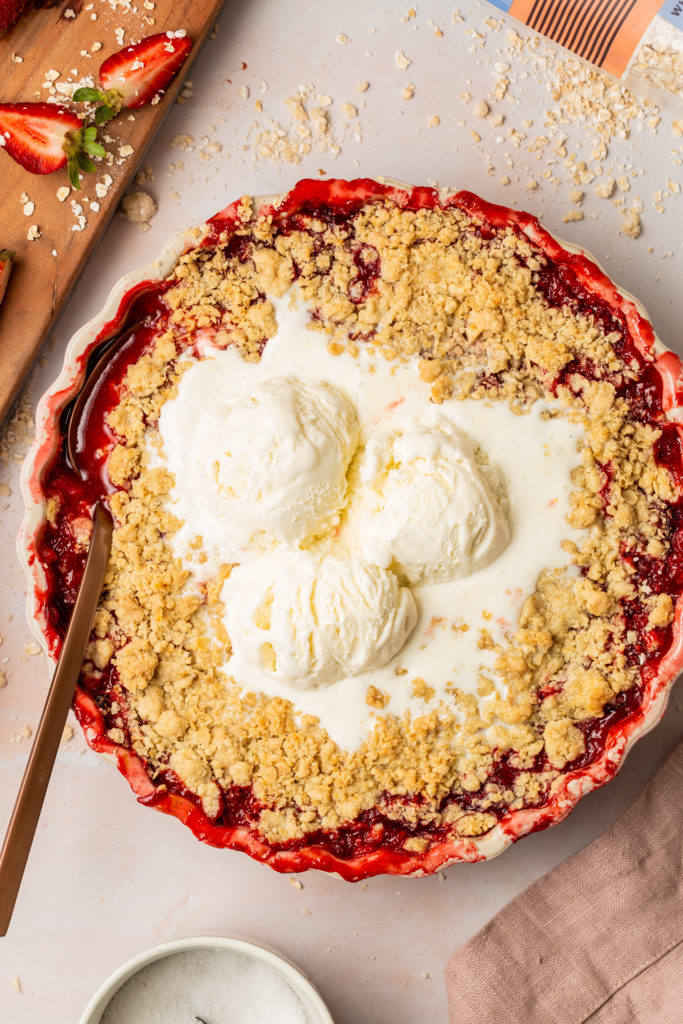 This Strawberry Rhubarb Crisp (Gluten-Free) is an easy and delicious spring rainy day baking project that can be made in under an hour!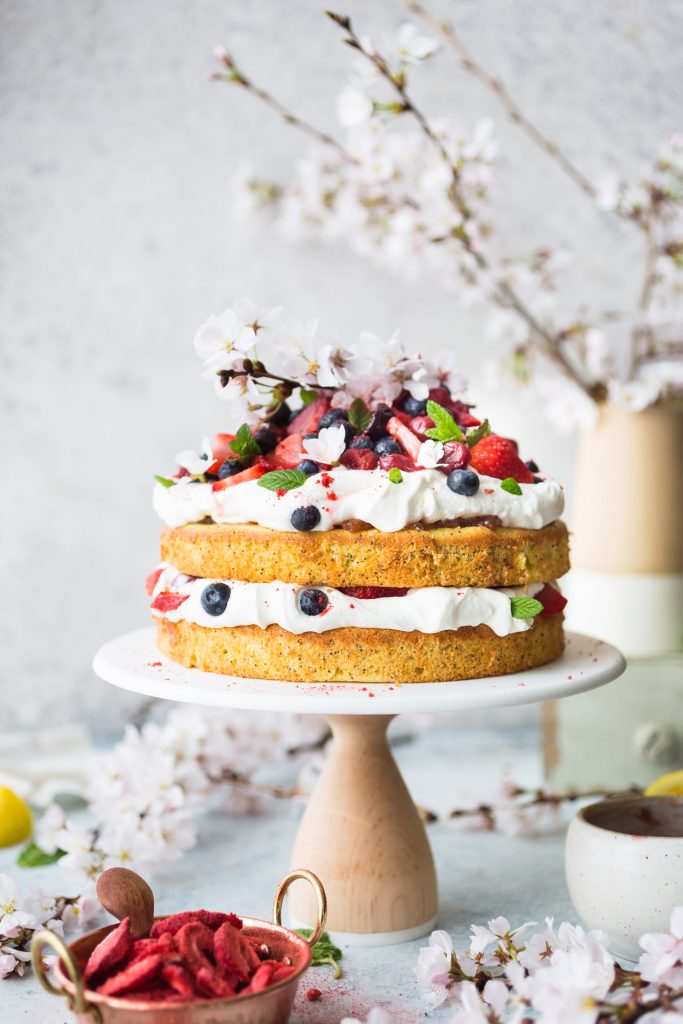 This Berries and Cream Cake with Strawberry Rhubarb Marmalade is a gorgeous tiered cake perfect for making on rainy spring days. It's topped with fresh whipped cream and berries.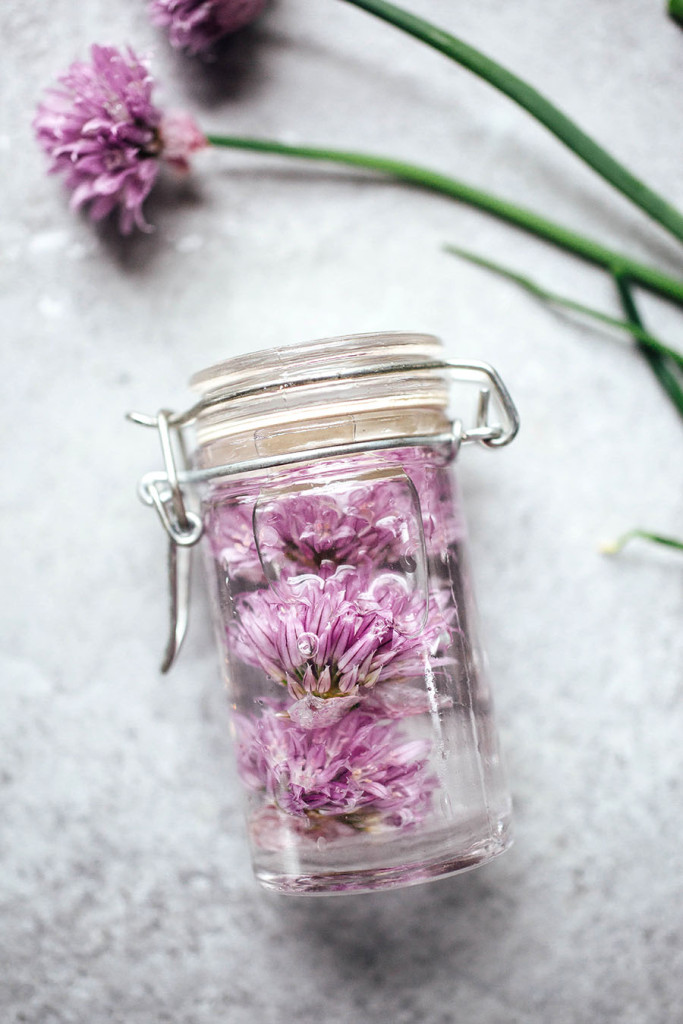 For today's Simple Sunday feature, we are talking all about how to make Chive Blossom Vinegar and 5 ways to use it in your everyday cooking.
This Roasted Strawberry and Rhubarb Grits with Toasted Pecans recipe is the perfect spring time weekend breakfast or dessert for your next dinner party.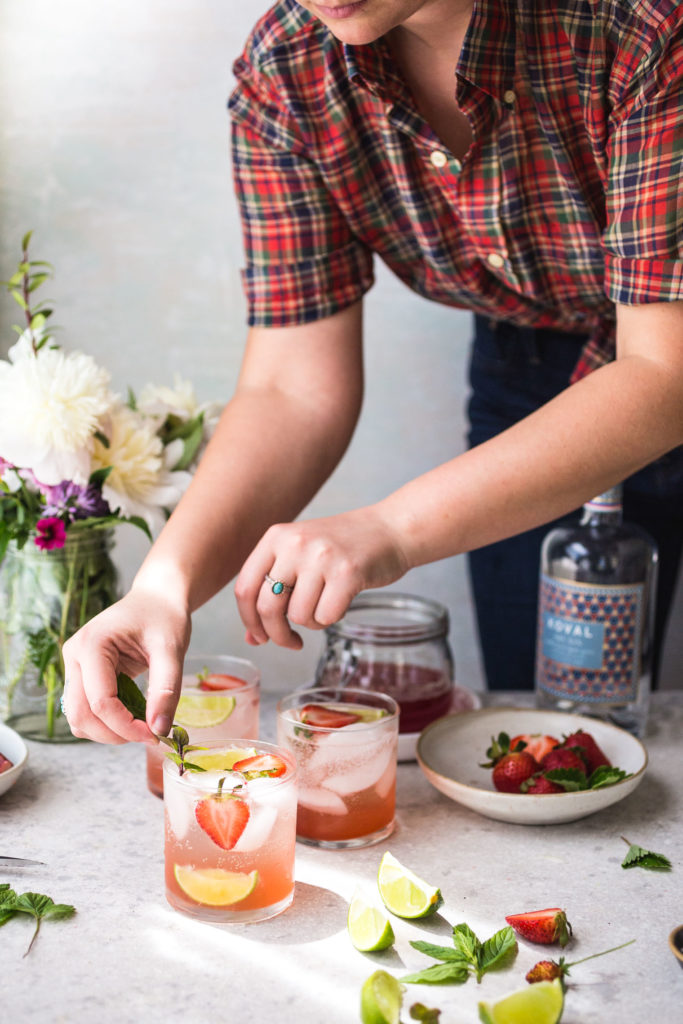 This Strawberry Rhubarb Gin & Tonic recipe is the perfect spring twist on a gin and tonic. It's light, refreshing, and has the tiniest hint of sweet.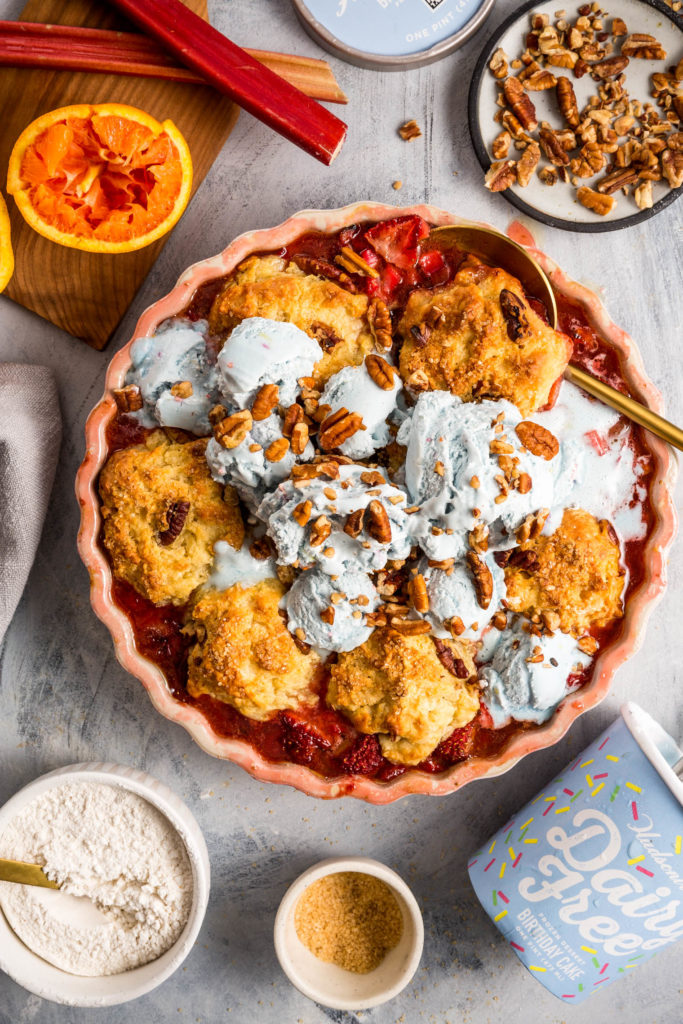 Craving springtime? Make this Strawberry Rhubarb Cobbler with Pecan Biscuits with Birthday Cake Ice Cream to savor the season!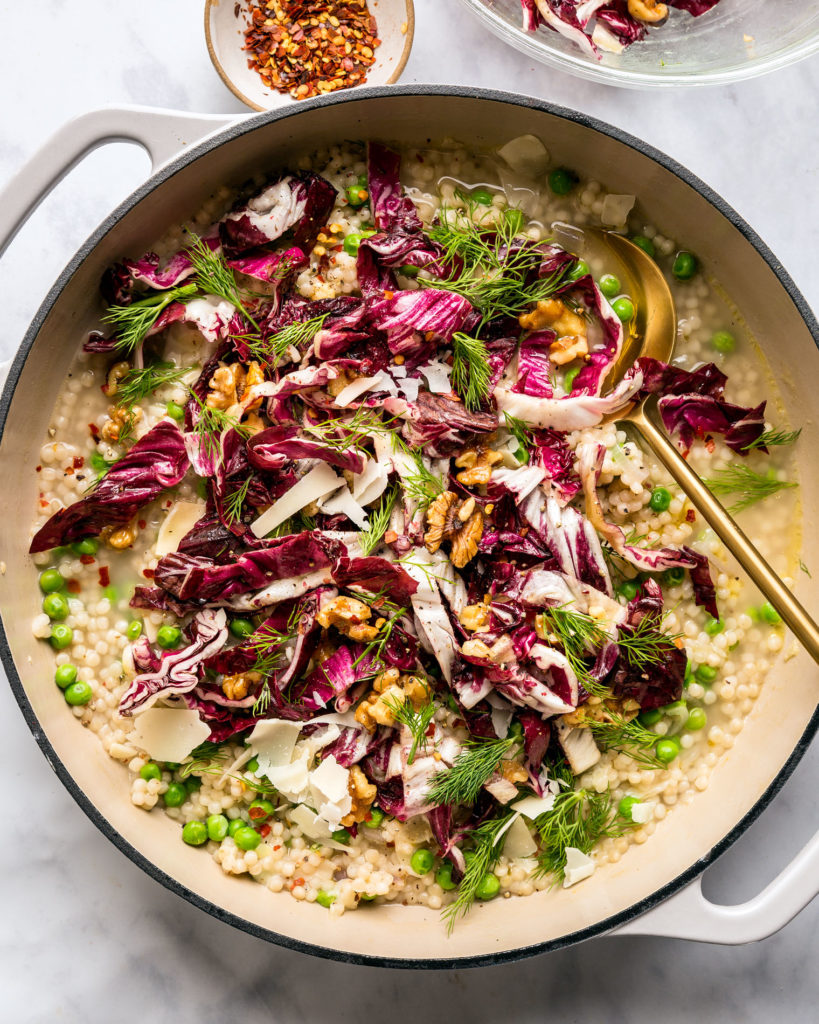 This Risotto-Style Couscous with Peas, Radicchio, & Dill recipe is a quick and simple vegetarian twist on traditional risotto (which is usually made with arborio rice).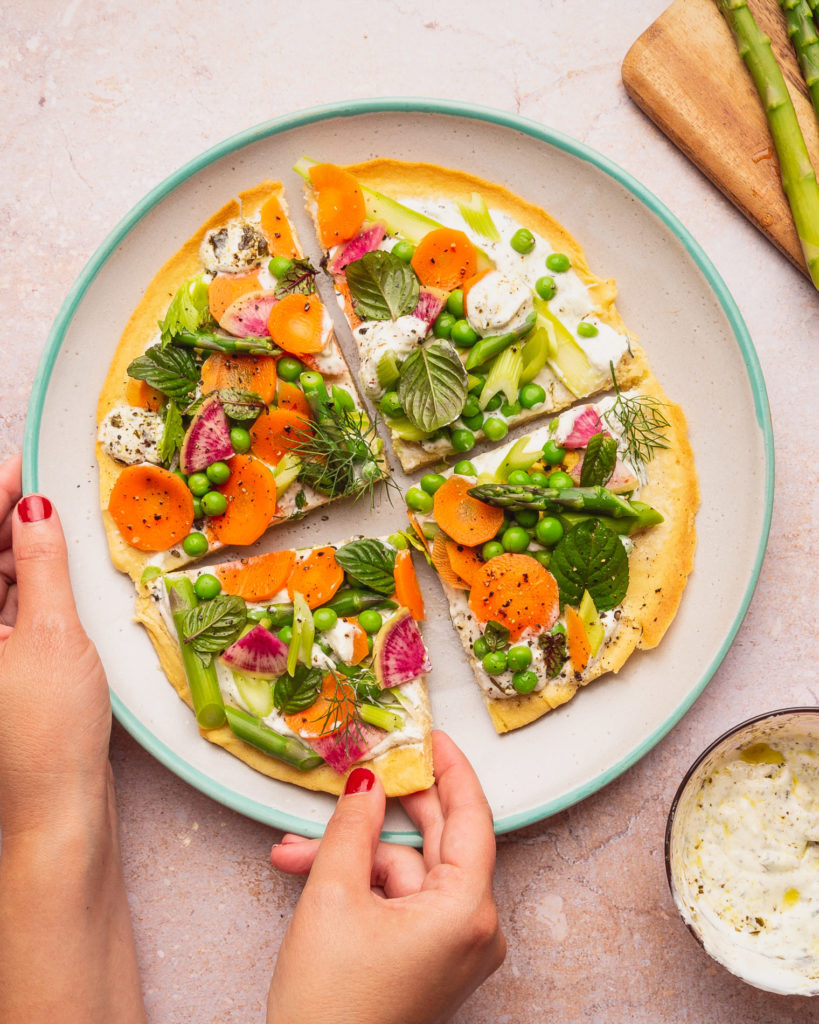 This Socca Pizza with Spring Veggies & Creamy Pesto Sauce is a delicious and gluten-free recipe that can be used with whatever veggies you have on hand!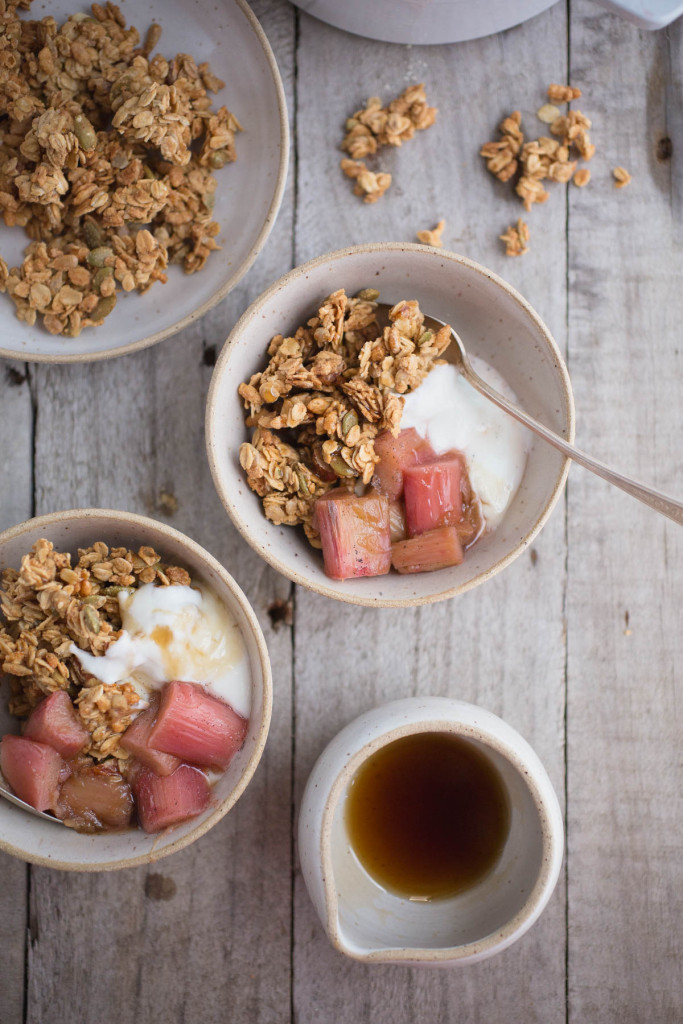 Clumpy Granola Bowl with Stewed Rhubarb and Yogurt is a simple and easy recipe filled with protein-packed chickpea flour and perfect for a snack or simple breakfast.
Make sure to tag me on Instagram and use #vegetarianventures when trying this dish out!