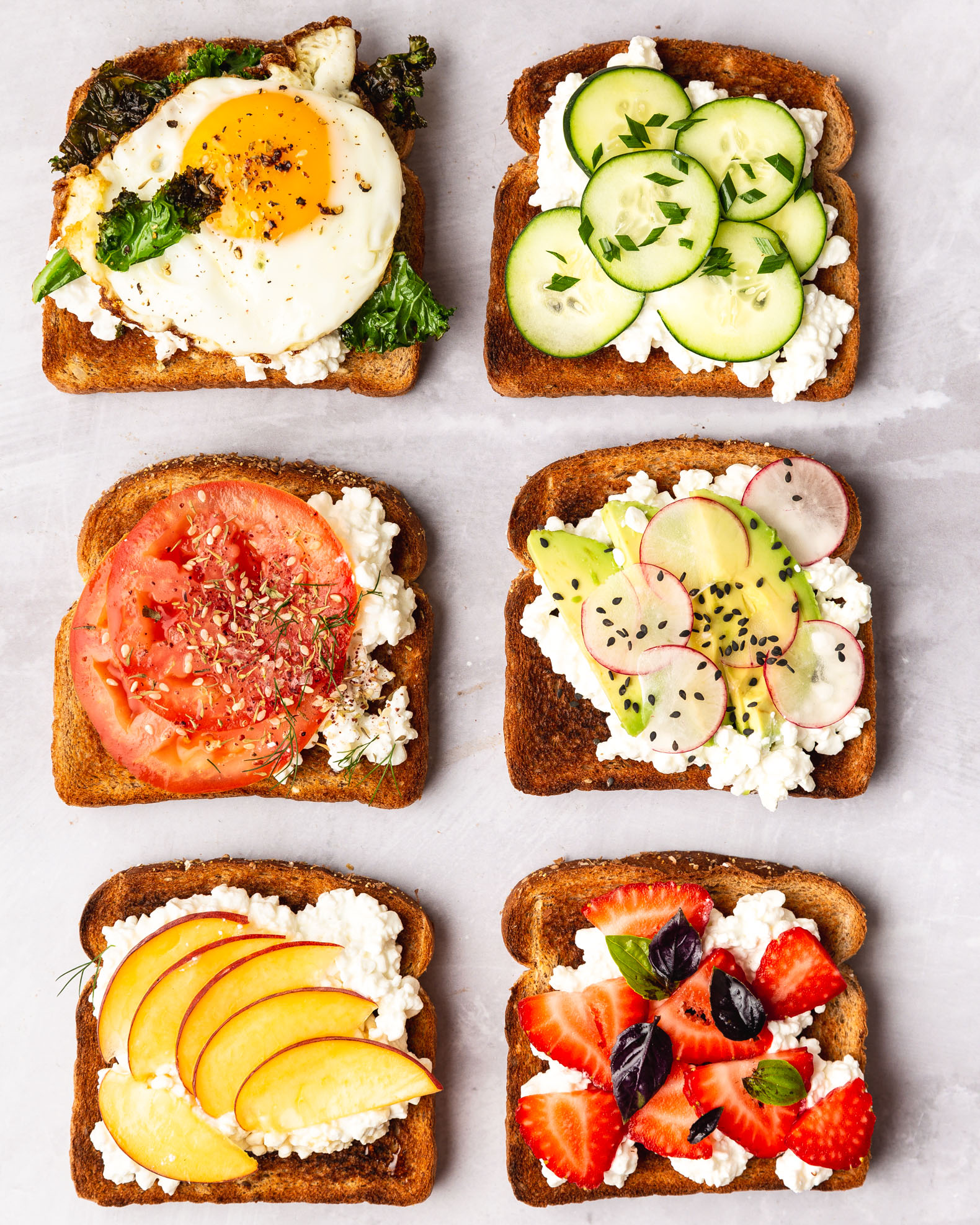 On today's Simple Sunday feature, we are covering cottage cheese toast ideas! It's time to bring this cheese out of the low-fat 90's diet world and into the modern fresh food movement!
Simple Sunday is a feature where we deep dive into simple recipes, spotlight ingredients, and/or feature recipes for specific occasions.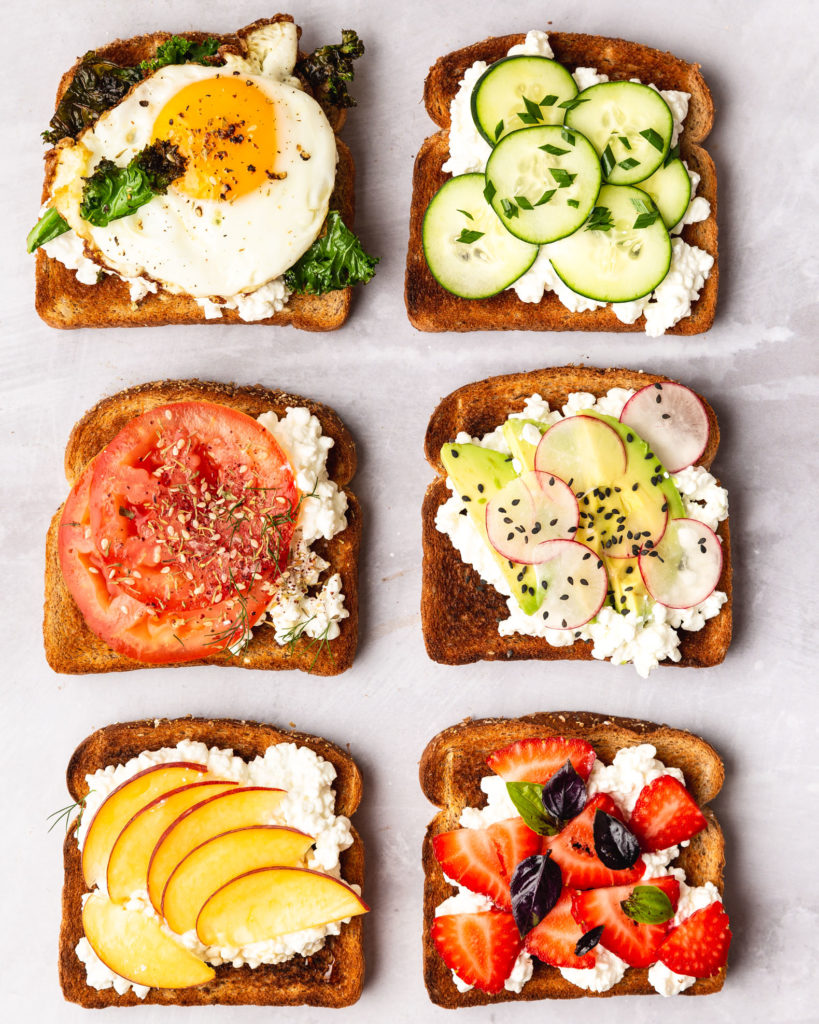 Healthy Cottage Cheese Toast Ideas
I know right out the gate that this is going to be a polarizing post. Cottage cheese on toast?? Most people either really love or hate cottage cheese — I obviously am in the 'love' category. I grew up eating cottage cheese and peaches as a side for dinner many nights of the week. And really, if we are being honest, I was probably eating that low-fat 90's trendy cottage cheese so now that we have all these wonderfully thoughtful cottage cheese brands that aren't just targeting the dieting community, the flavor has only gotten better (thanks to brands like Good Culture <– not sponsored, just a fan)!
I often wonder if the issue with cottage cheese haters is that cottage cheese needs a rebrand. Diet cheese? Of course that sounds terrible. Serve with syrupy canned peaches? Nah, thank ya. And you know what? I'm here to tell you there is hope! You can modernize this cheese to be enjoyed with fresh fruit and healthy vegetables. Don't believe me? Well today I'm going to show you how!
Check out these six cottage cheese toast ideas:
Peaches & Honey Cottage Cheese Toast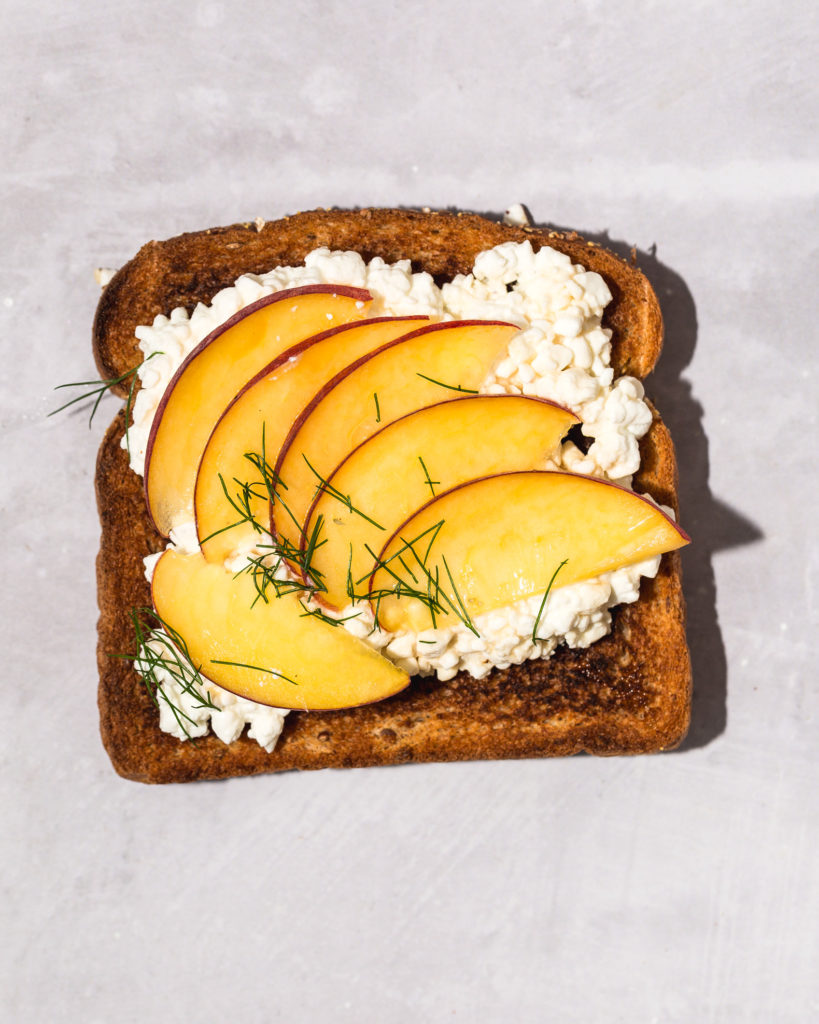 Many of us 90's kids remember enjoying a bowl of cottage cheese and syrupy canned peaches. What once was great for our childhood taste buds, doesn't taste so great for our adult ones (so stinking sweet). Swap out those canned peaches for slices of a fresh one and drizzle it with honey for an update on the classic. You can also toss on some soft herbs to brighten it up even more (I used dill here, but I bet basil or chives would be great as well).
Crispy Kale & Fried Eggs COTTAGE CHEESE TOAST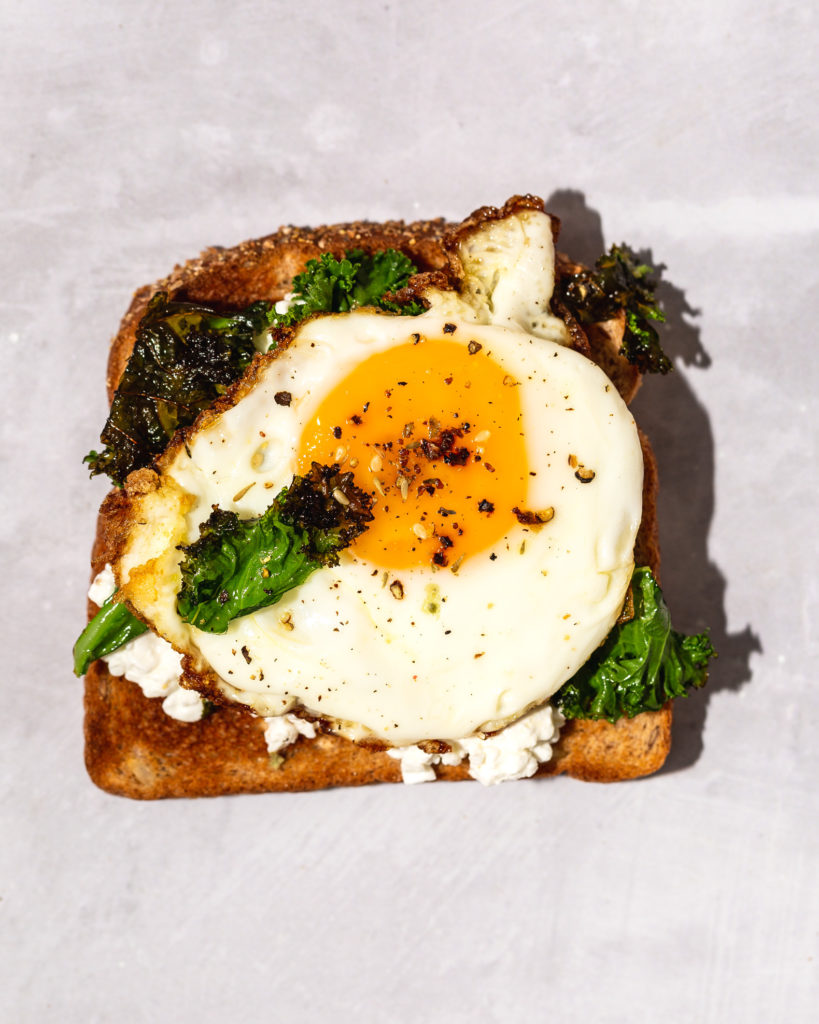 If you are looking for healthy toast toppings that are a bit more substantial and could be enjoyed for breakfast or lunch, look no further than this crispy kale and fried egg version! Add a little oil to a small saucepan and fry up the kale with salt and pepper just until it starts to get crispy around the edges. Remove it from the pan and then fry the egg in the same pan. I like to top mine with lots of pepper. This is one of my favorite breakfast toast ideas!
Cucumber & Chives COTTAGE CHEESE TOAST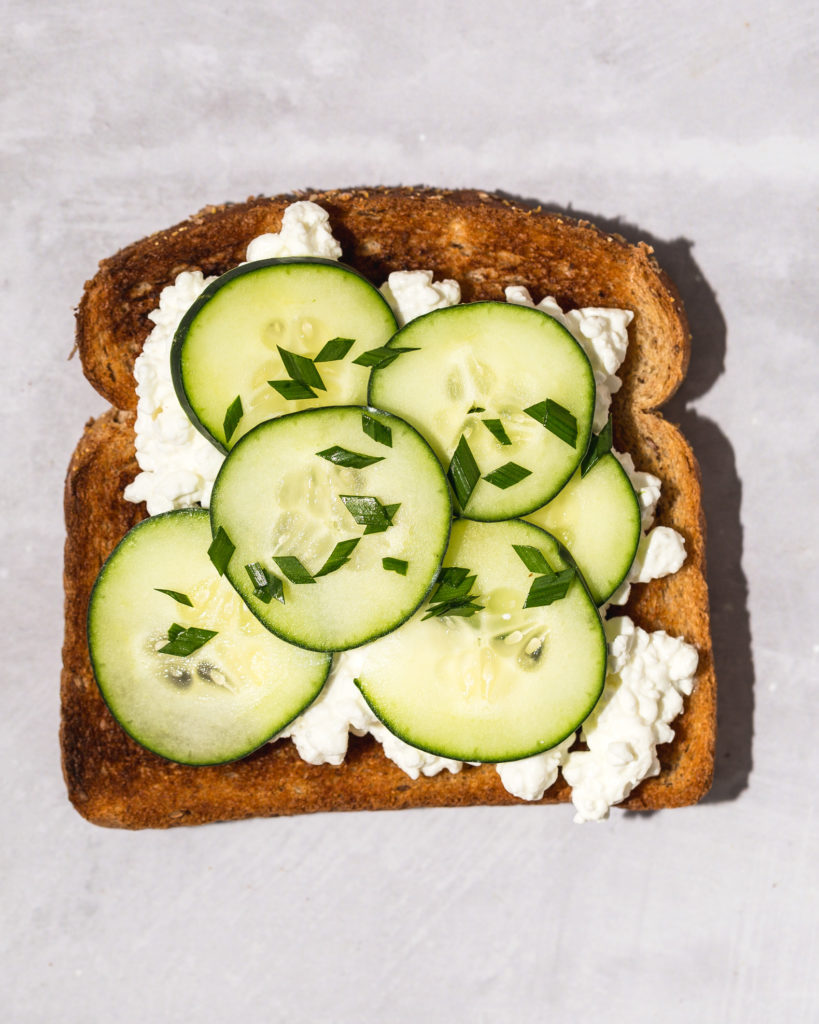 If looking lighter cottage cheese breakfast recipes, consider adding slices cucumbers on top of the cottage cheese and garnish with chives. Depending on how salty your cottage cheese is, I sometimes add a sprinkle of sea salt as well.
Strawberry & Basil COTTAGE CHEESE TOAST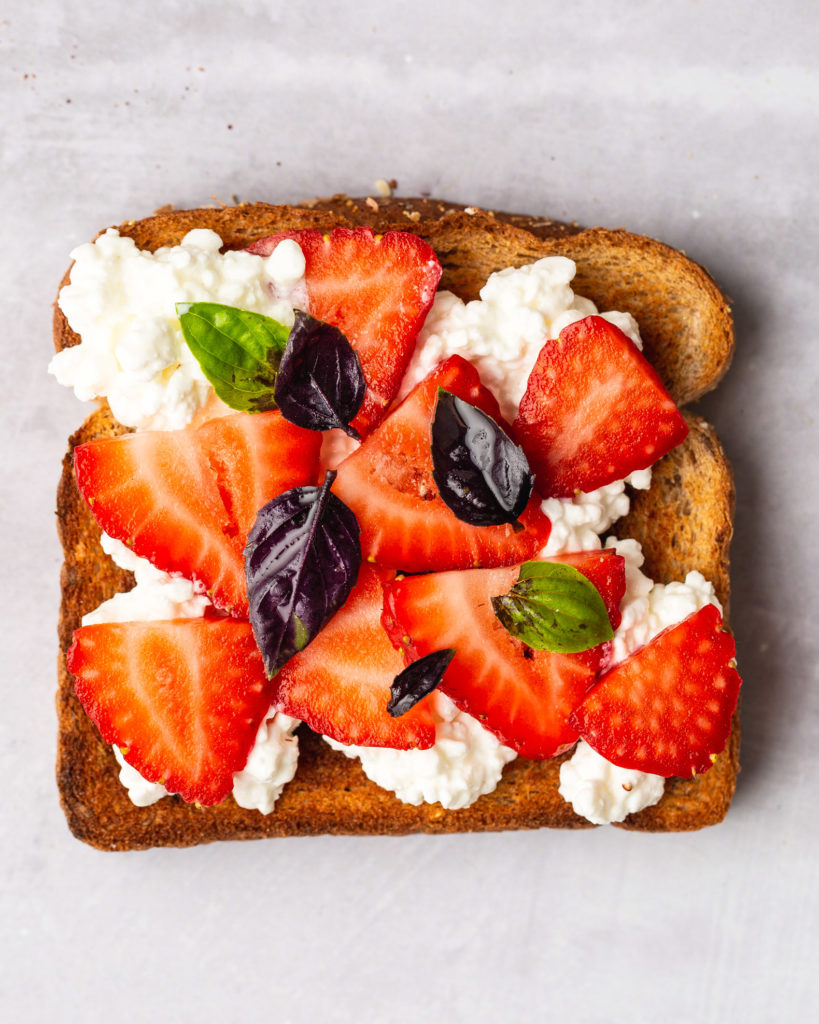 When summer is at its peak, make this strawberry and basil version with fresh berries from the market. Depending on how sweet your strawberries are, you may want to drizzle a little honey on top. And if strawberries aren't in season, feel free to try this with other berries like blueberries or raspberries.
Avocado, Radish, & Sesame Seeds COTTAGE CHEESE TOAST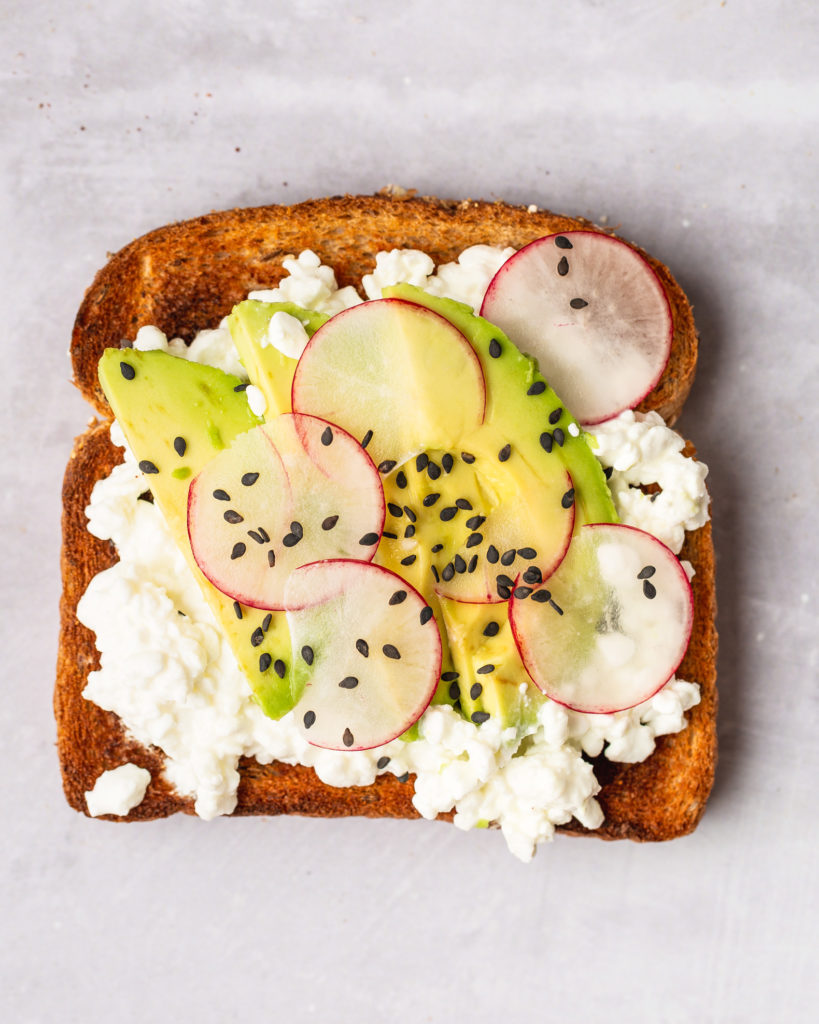 For all my avocado toast fans out there! Top this one with thick chunks of avocado, thinly sliced radishes, and black sesame seeds. Perfect for an afternoon snack that'll help keep you full until dinner.
Which would you make? And what other ways are you enjoying cottage cheese? Tell me in the comments below!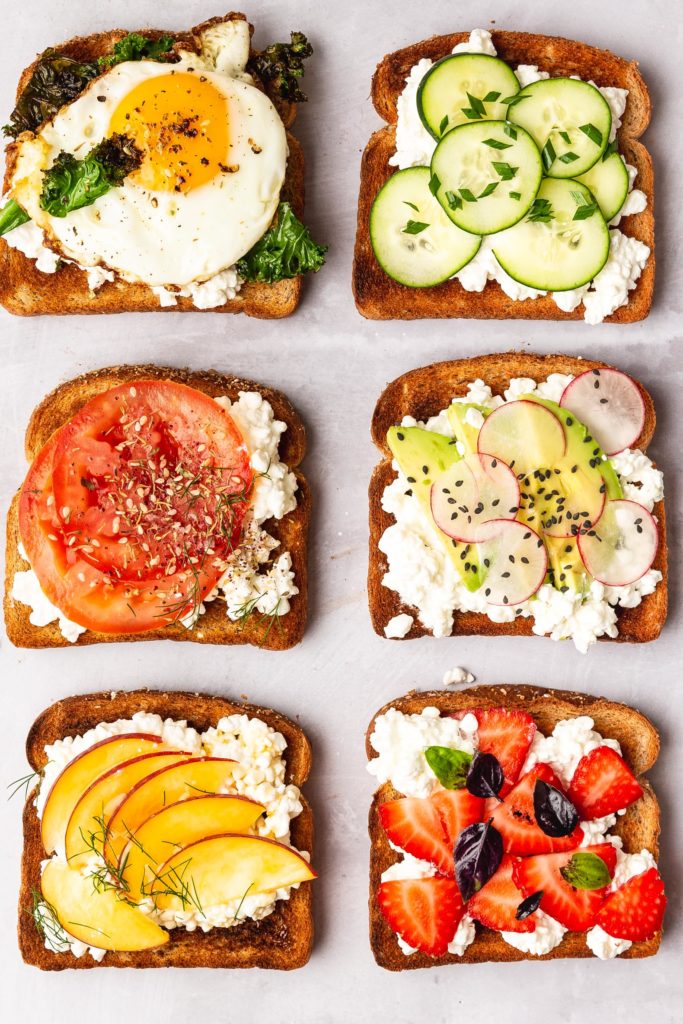 Want More Easy Breakfast Recipes?