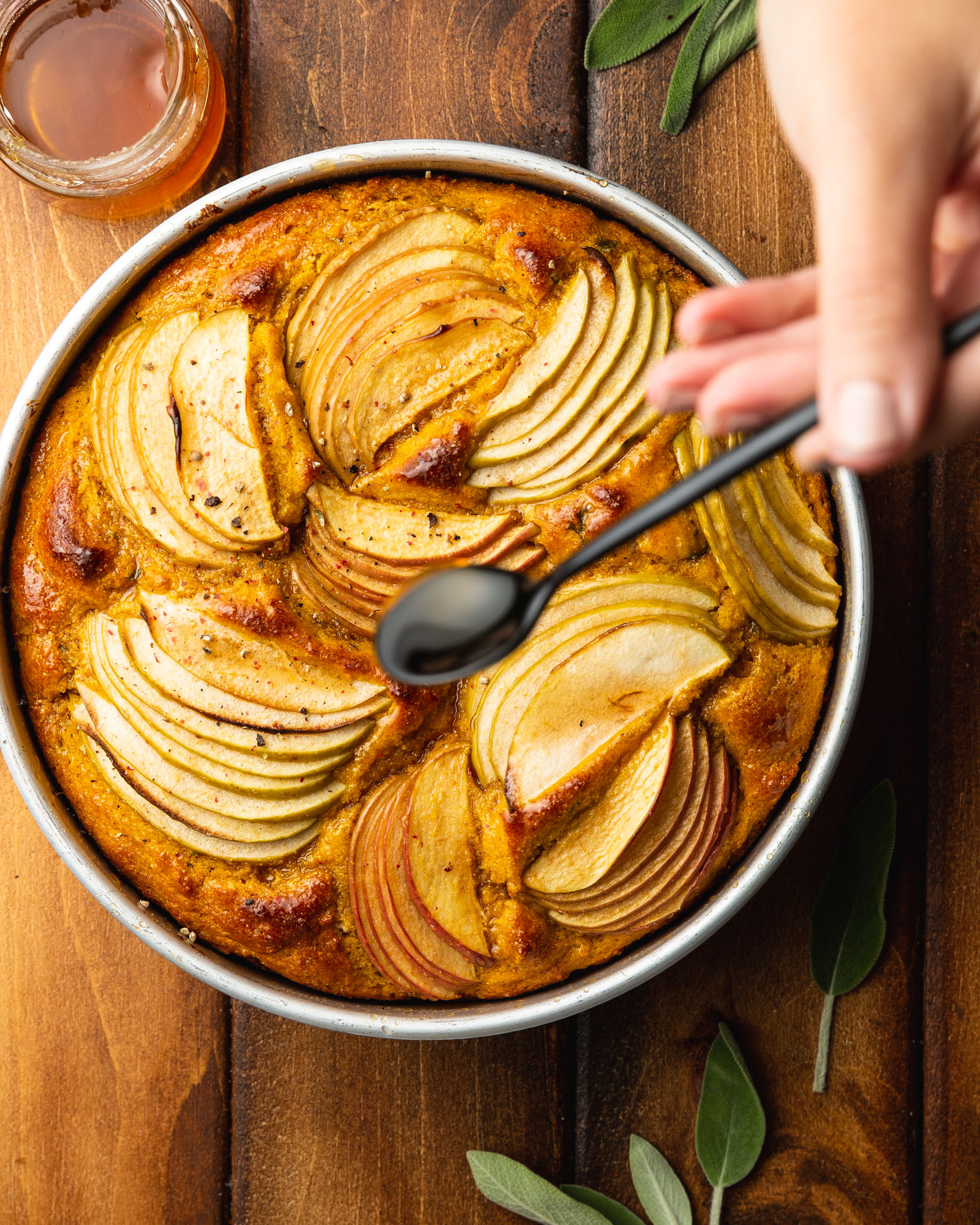 10 Fall Recipes Featuring Apple
It's apple season! Whether you've got whole apples, apple cider, or apple butter on hand, I've got you covered with 10 recipes that feature our favorite fall fruit.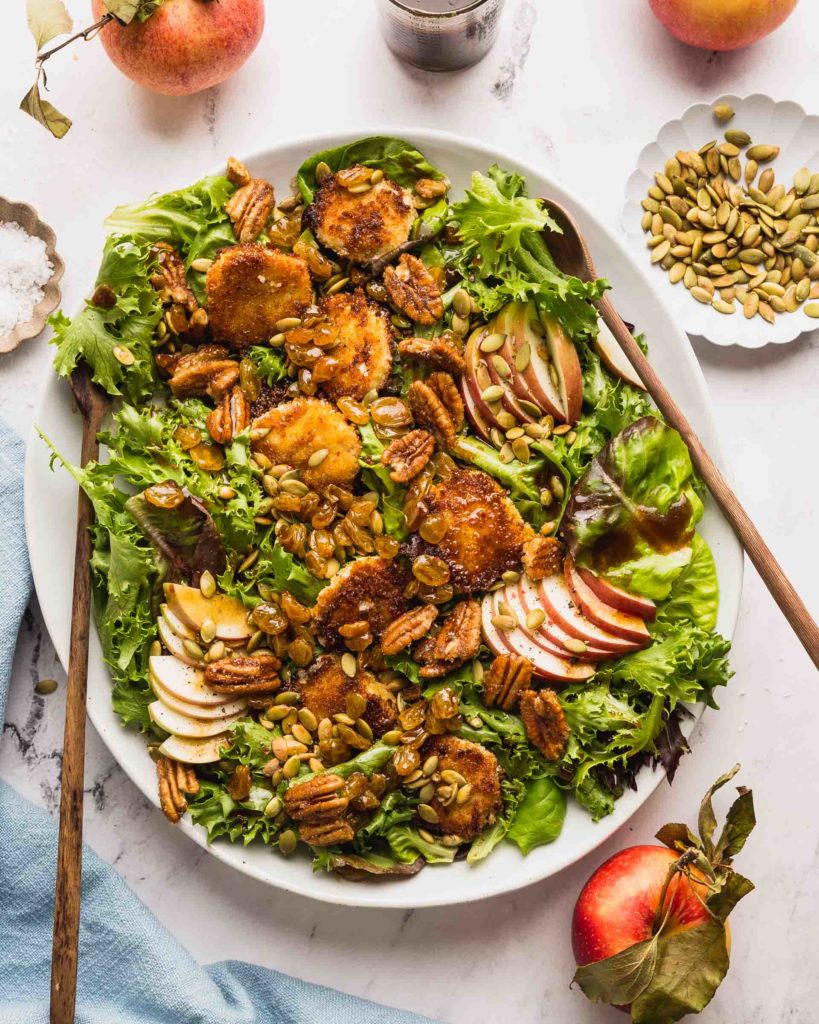 This Goat Cheese Fritter and Apple Salad with Brown Sugar Pecans and Maple Vinaigrette is a hearty meal with enough components to make each bite interesting and filling.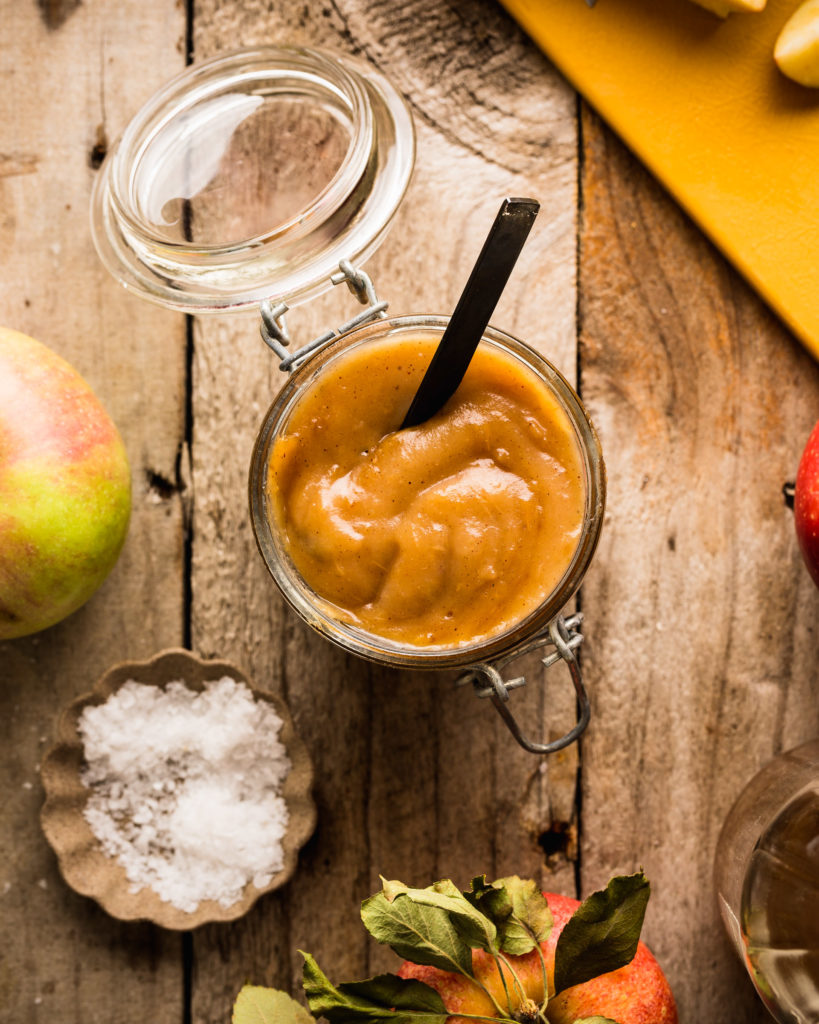 This very hands off and easy Apple Butter recipe comes together in about an hour and doesn't require any special kitchen tools like a food mill or crockpot.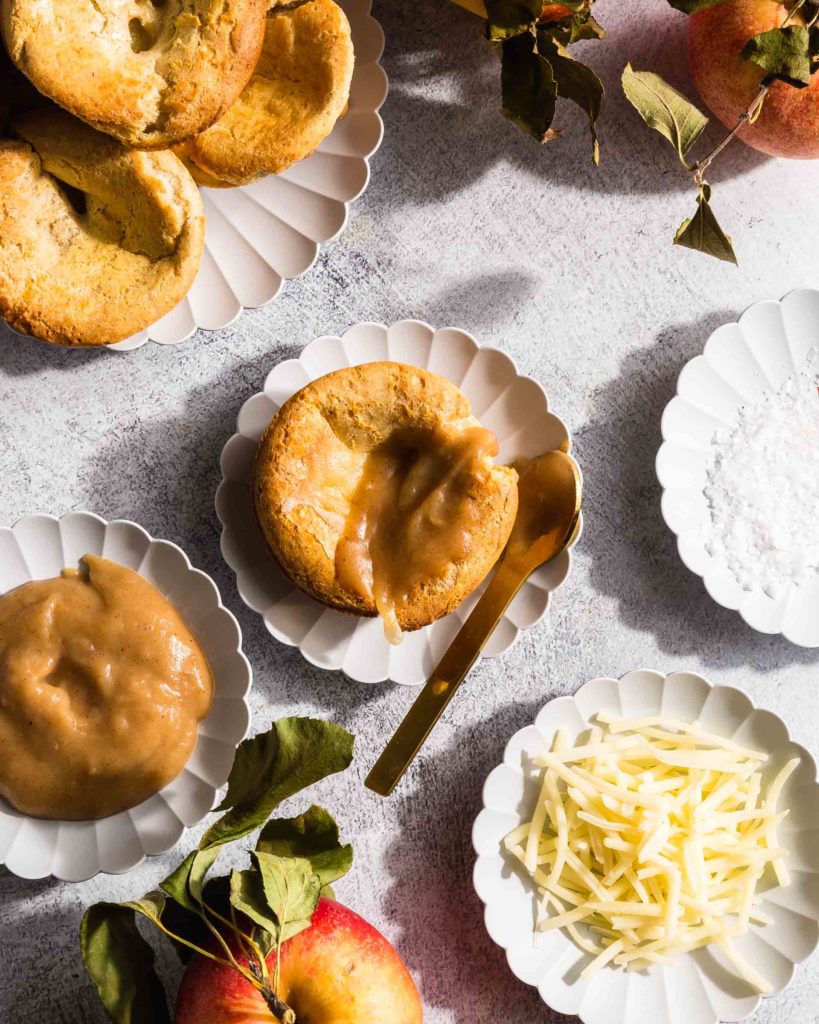 Did you make the apple butter I mentioned in the recipe above? Then use it to fill these Rye Popovers with cheddar and apple butter recipe. They are a great fall breakfast treat to enjoy on the weekends or whenever you are craving a sweet and savory meal. You could also fill this with apple slices and cheddar if you don't have apple butter on hand.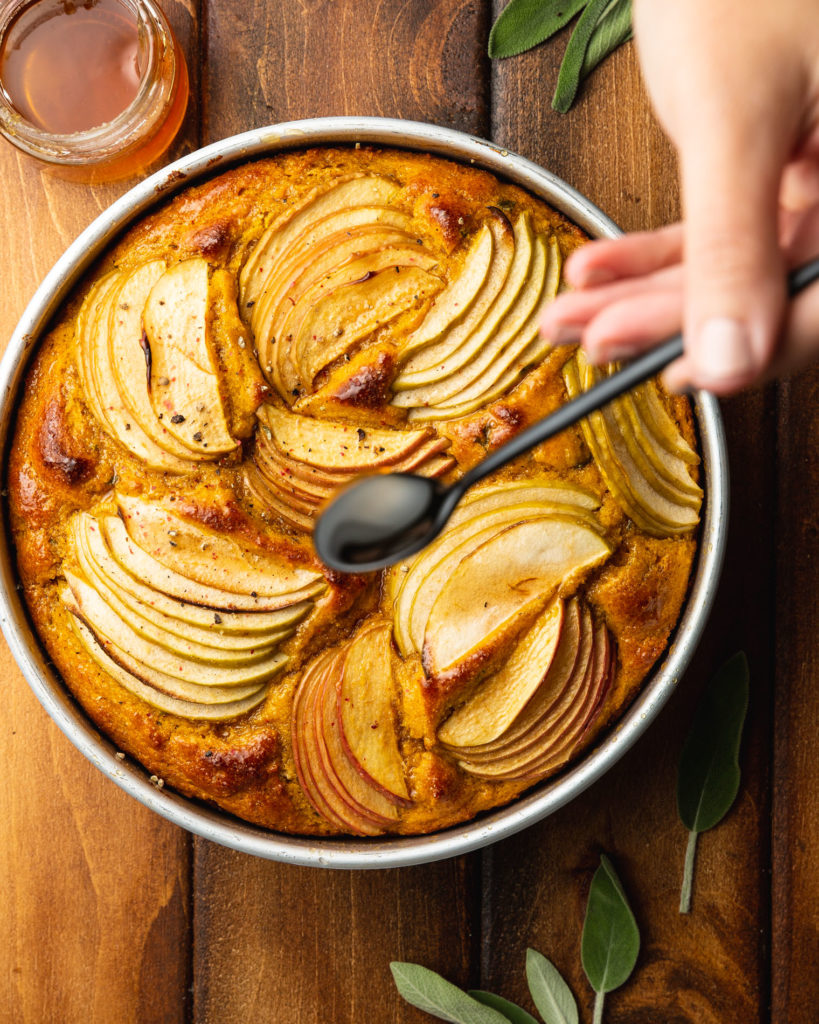 This Apple Pumpkin Cornbread is best enjoyed sliced up and dunked in a fall soup (like my Butternut Squash Farro Minestrone or Vegetarian Chickpea Noodle Soup).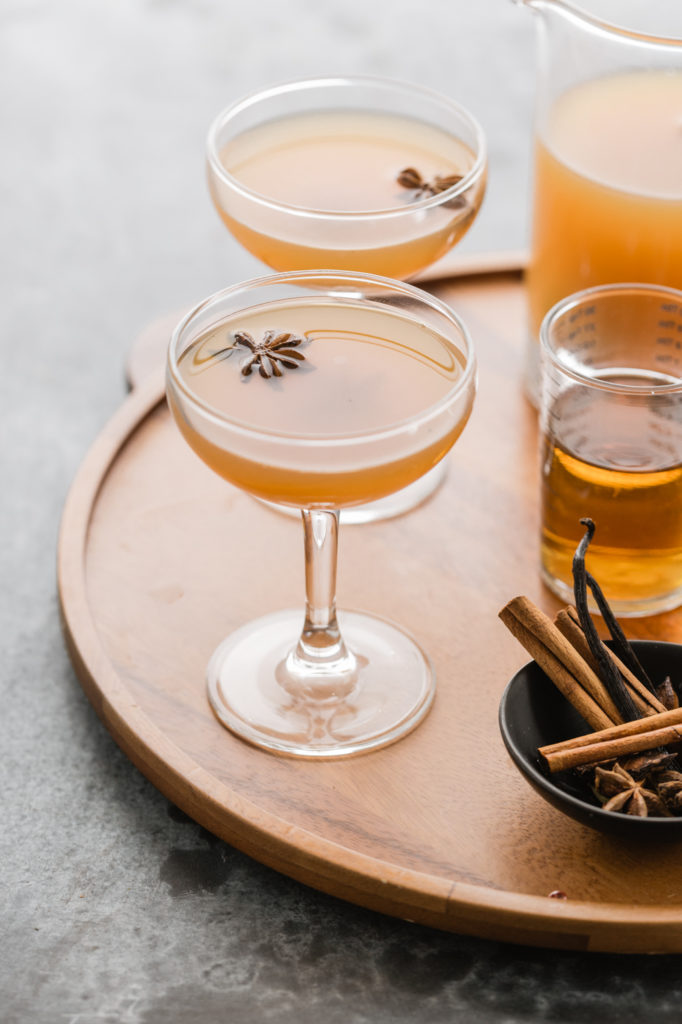 This festive Chai Spiced Apple Cider Cocktail recipe is a delicious fall drink that can be easily made with booze or as a mocktail.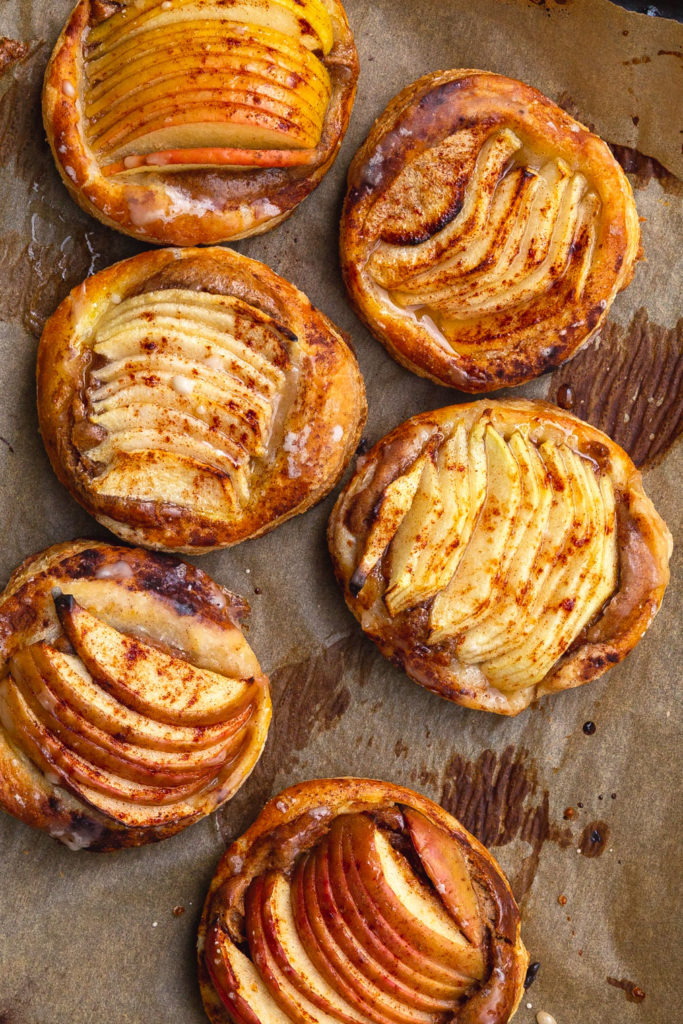 Sharing a recipe for these delicious and easy Chai Apple and Almond Puff Pastry Tarts made using frozen puff pastry for a quick and delicious treat.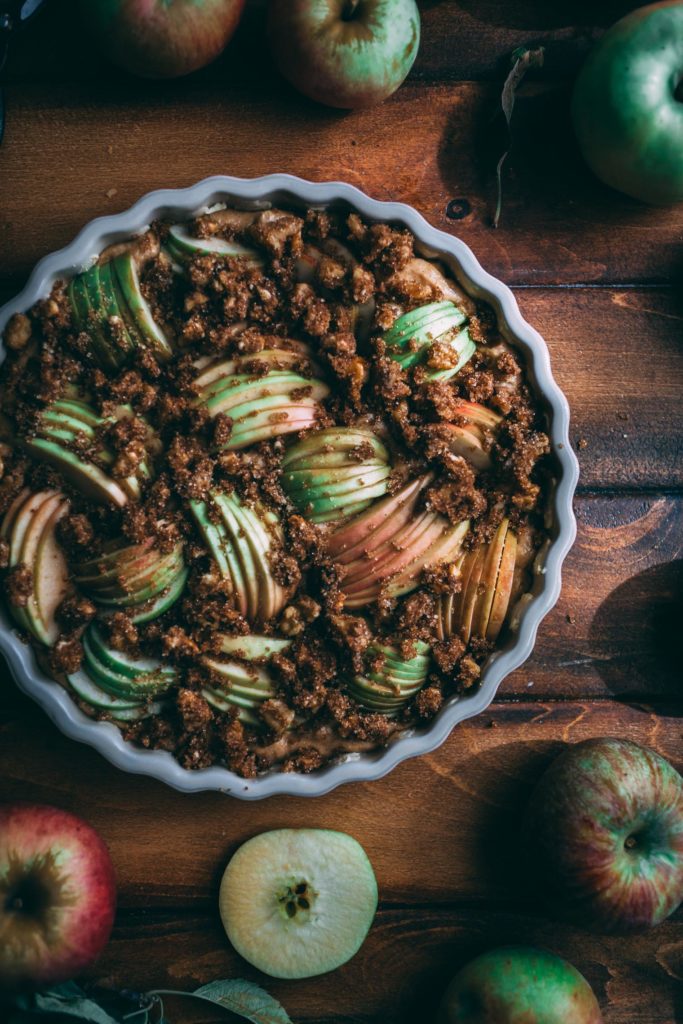 This Apple Walnut Yogurt Coffee Cake recipe is the perfect fall sweet breakfast or afternoon snack. Serve it with a cup of coffee or peppermint tea.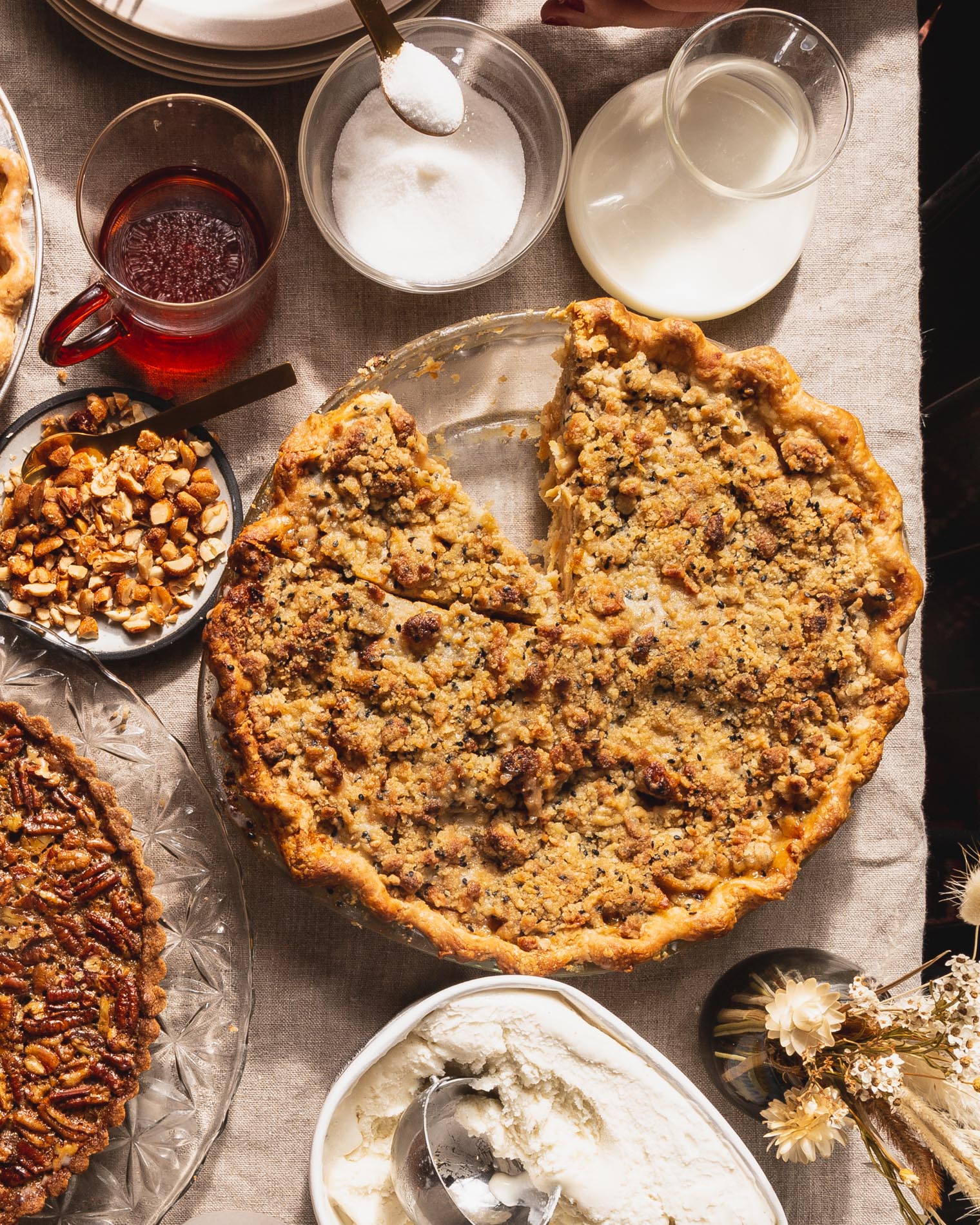 This delicious Apple, Black Sesame, & Cardamom Crumble Pie is from my most recent cookbook, Tables & Spreads and is perfect for fall baking or holiday hosting.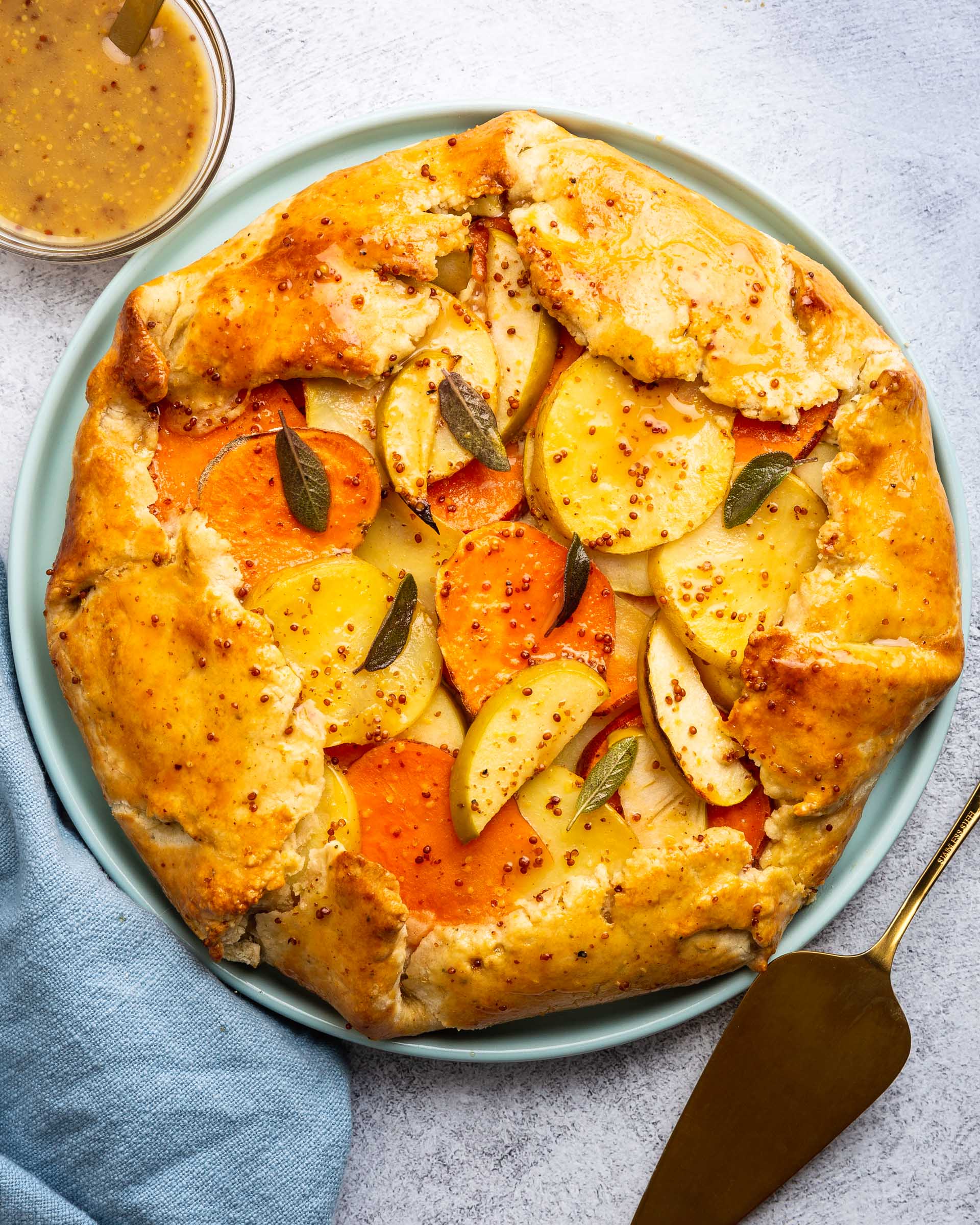 This Savory Potato and Apple Galette with Cider Dijon Glaze is layered with flavor and just enough sweet to create an irresistible sweet and savory meal.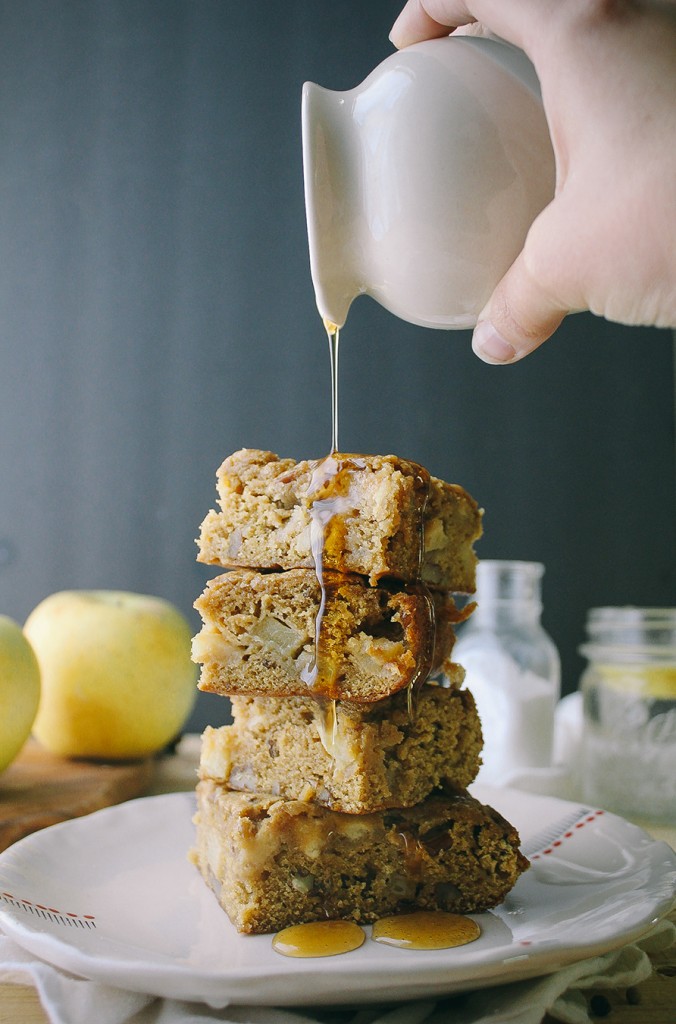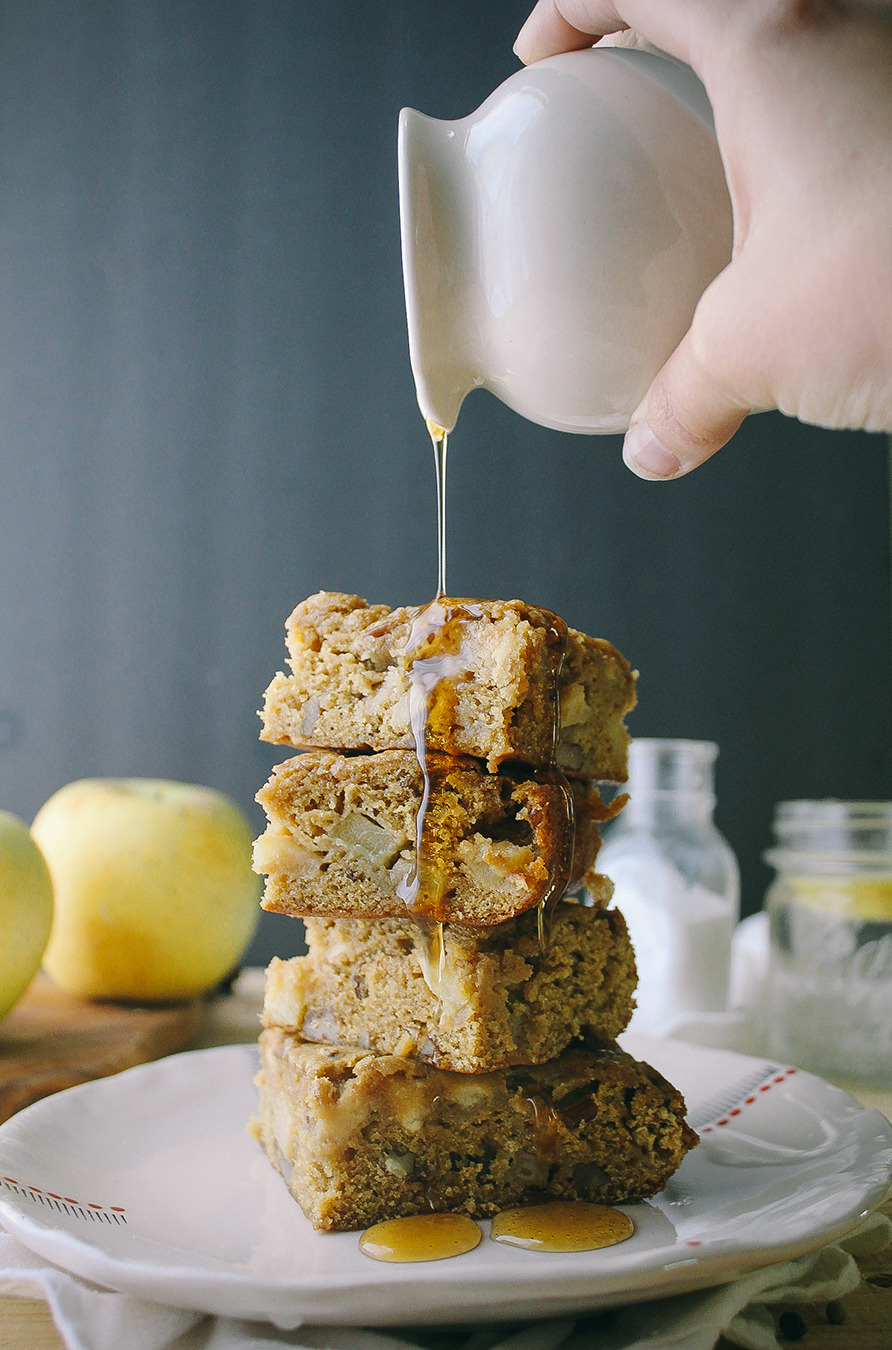 The Maple Apple Bars are an easy dessert stuffed with apples and fall spices.
What are some of your favorite fall recipes featuring apples? Let me know in the comments below! And make sure to tag Vegetarian 'Ventures on Instagram and use #vegetarianventures when trying this dish out!