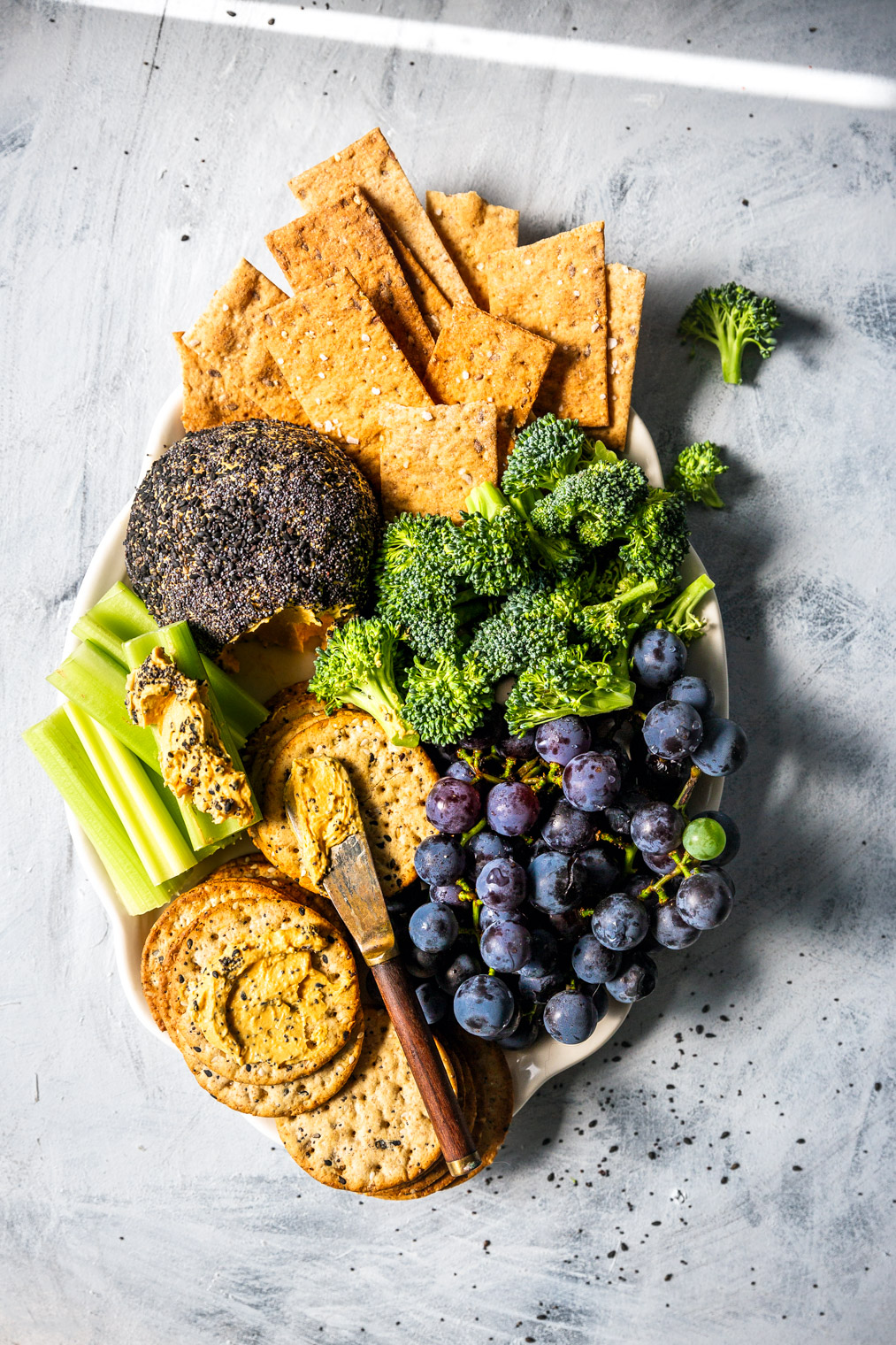 11 Vegetarian Recipes Featuring Pumpkin
We all know you picked up that can of pumpkin because you were feeling festive but now it's been sitting in that pantry for weeks and you still haven't made anything. Well the time has come for you to stop avoiding that can because I've got 11 vegetarian recipes featuring pumpkin! Whether you are craving comfort food or looking for an easy appetizer or even wanting to make a special treat for your furry friend, I've got you covered with these recipes: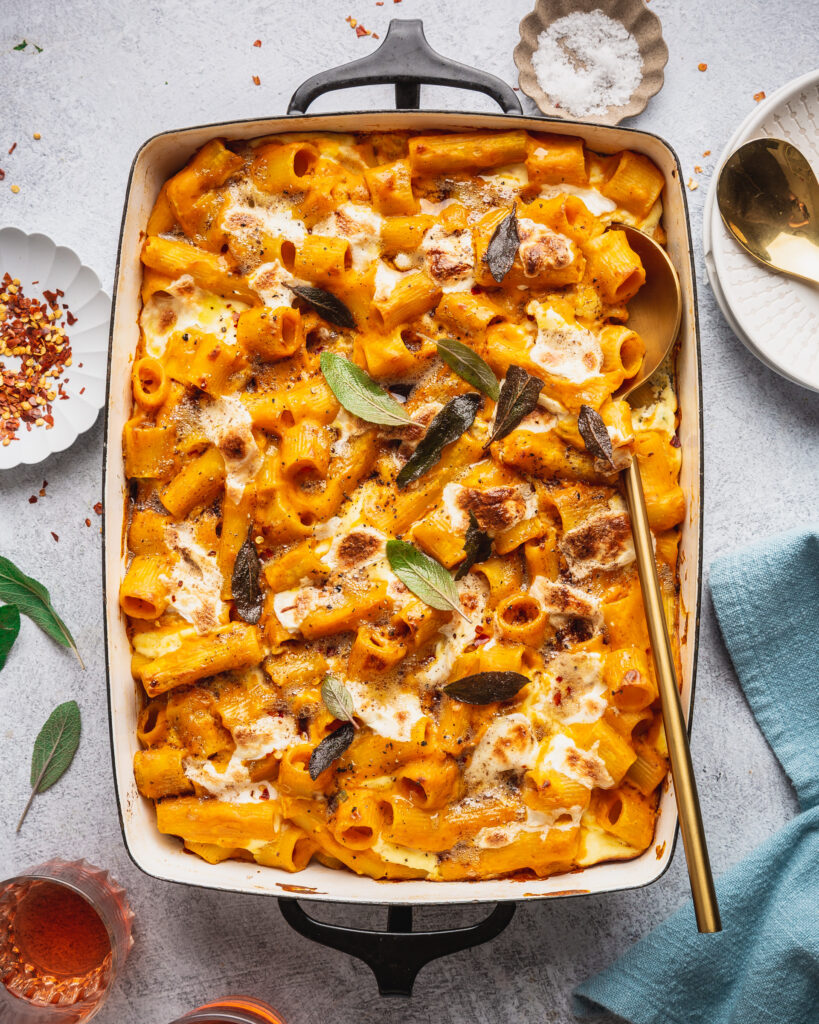 This Vegetarian Baked Pumpkin Pasta with Crispy Sage & Ricotta is the ultimate comfort fall food when you are craving something cheesy and carb-y.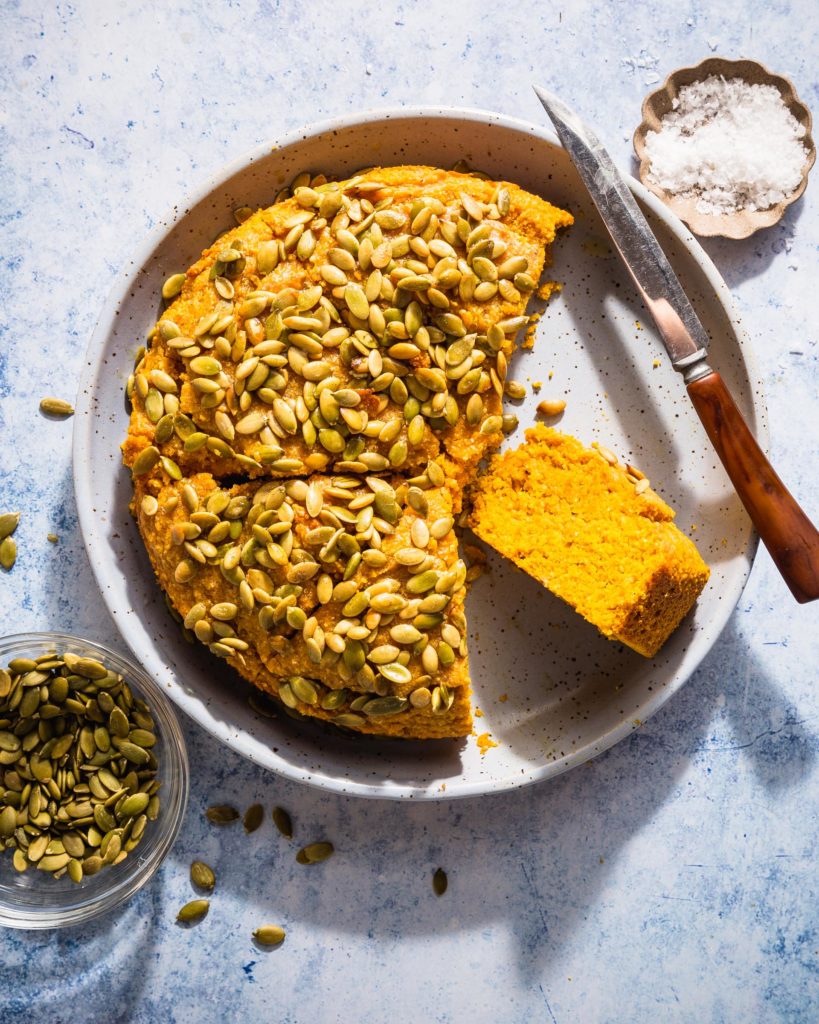 This vegetarian Brown Butter Pumpkin Cornbread recipe is the perfect fall or winter side to serve with chili or soup.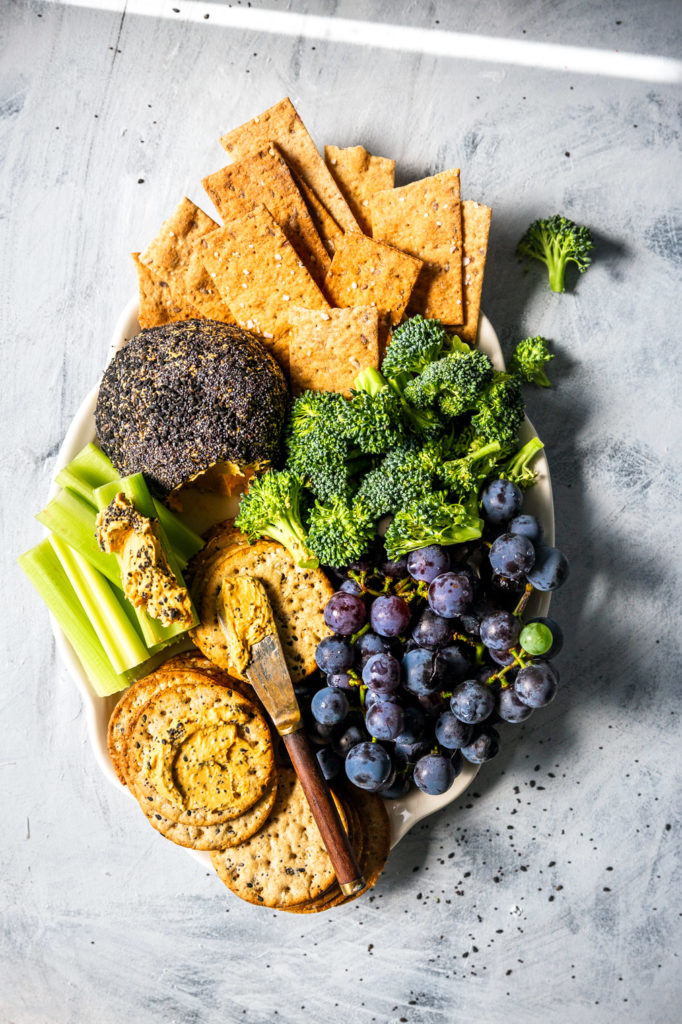 This Pumpkin Cheddar Cheese Ball appetizer recipe is perfect For Halloween themed parties and any fall entertaining you are planning to do!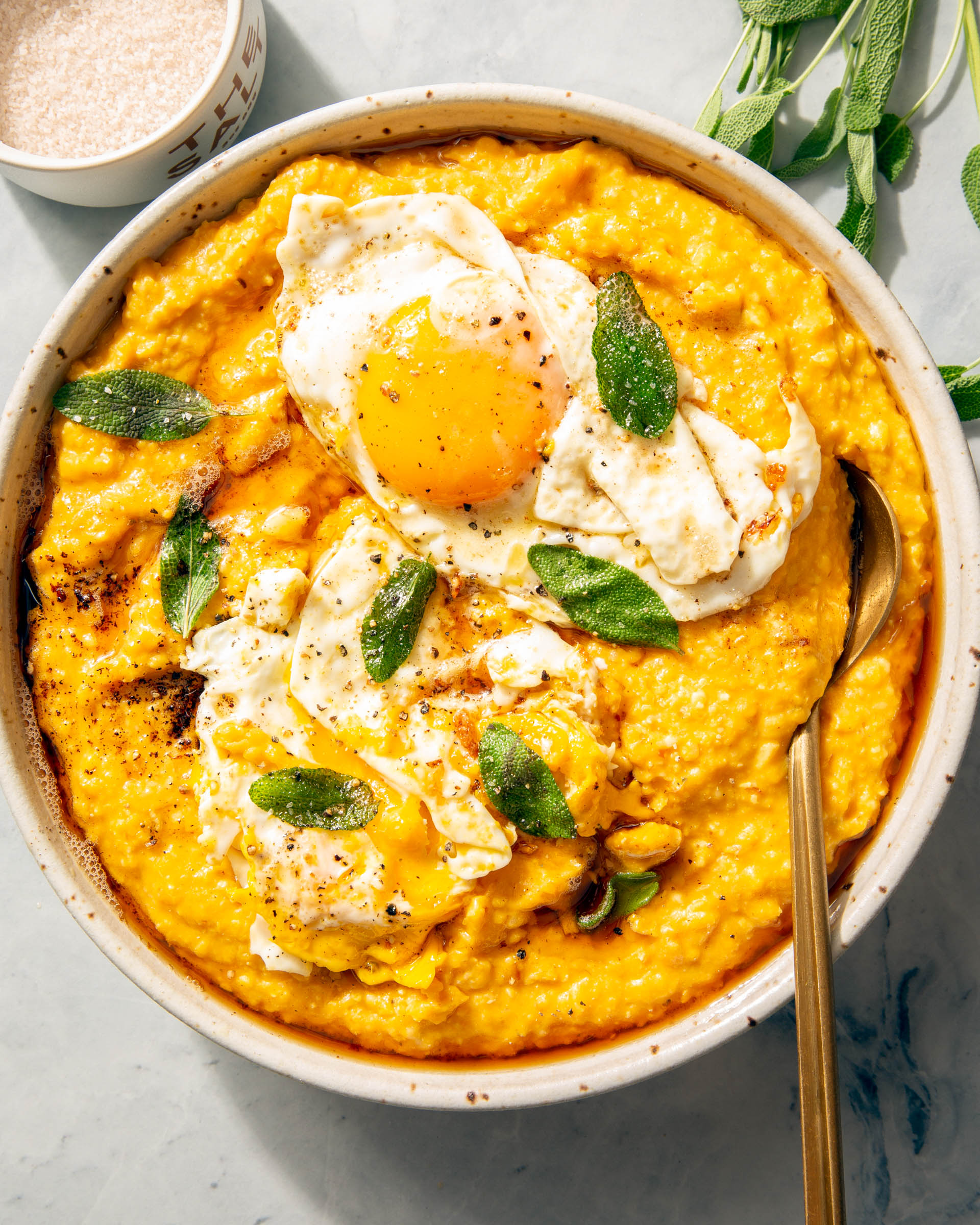 This Creamy Pumpkin Mascarpone Polenta with Brown Butter and Sage is a delicious and festive weeknight fall or winter meal when served with roasted vegetables and / or eggs.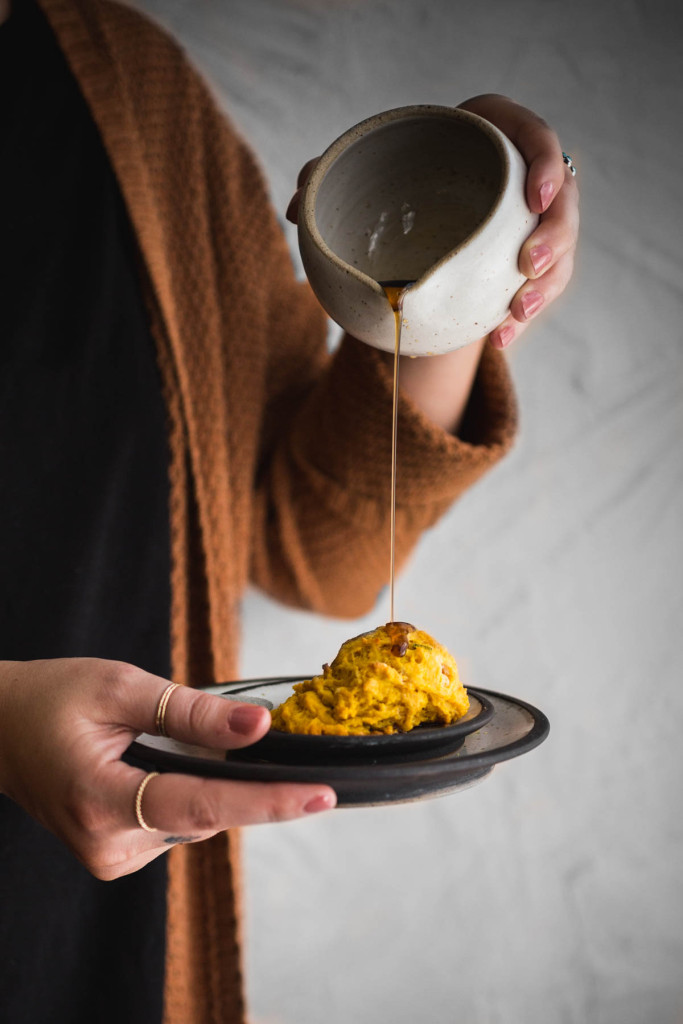 These Pumpkin Sage Drop Biscuits are a quick and easy Thanksgiving dish that can be on the table in less than 25 minutes. They also are a great option to serve with fall soups and stews.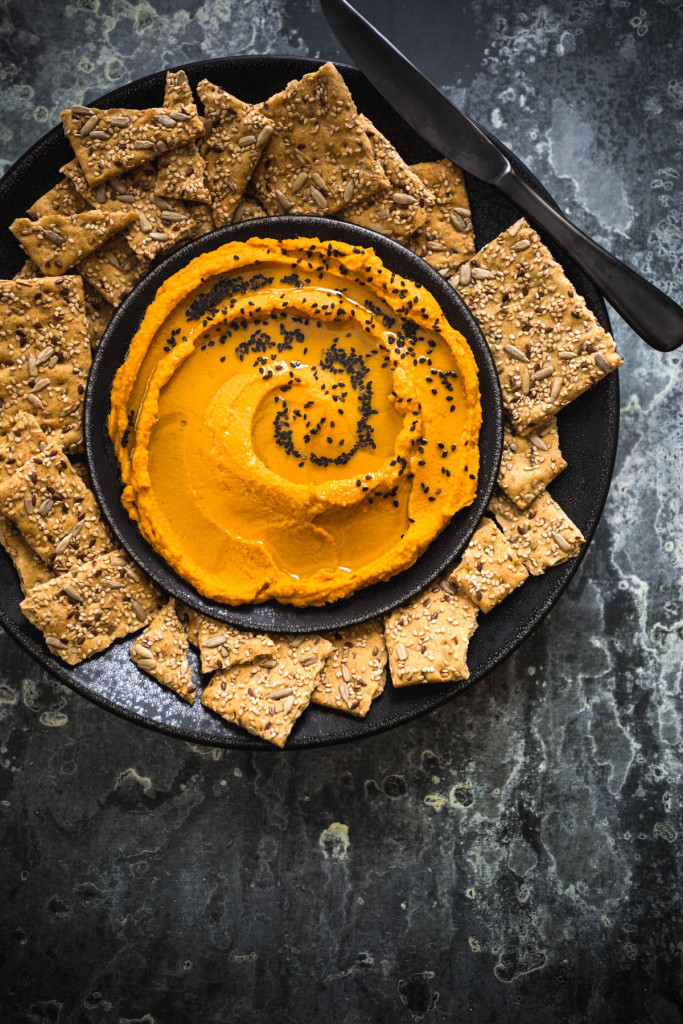 This Smoky Pumpkin & Black Sesame Seed Hummus is a delicious fall appetizer or an easy dinner with a side of chopped veggies and chips. This orange and black dip is also festive and perfect for Halloween parties!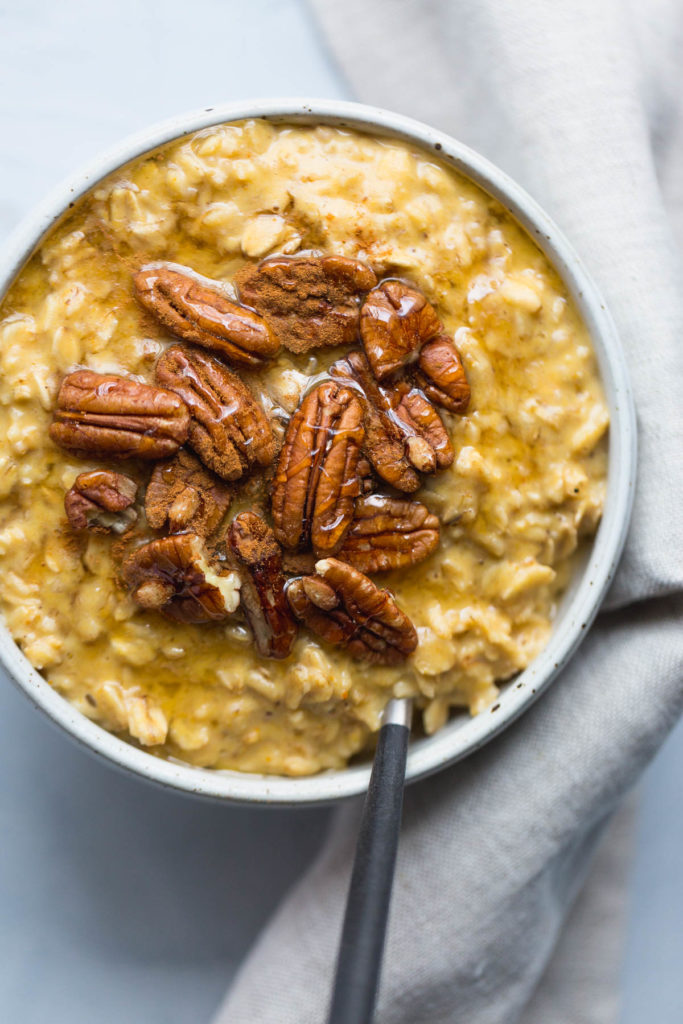 This Pumpkin Eggnog Oatmeal recipe is an easy seven-ingredient vegetarian breakfast that takes less than ten minutes to whip up. Great for a healthy fall breakfast before work or to serve the whole family during the holidays.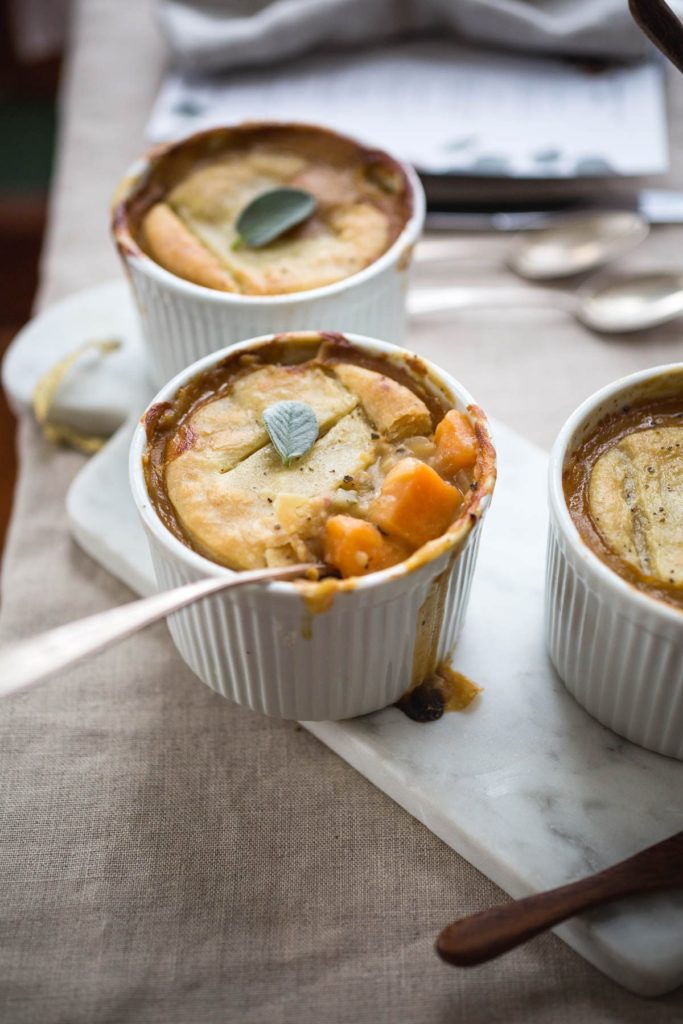 These Mini Pumpkin Pot Pie are the perfect vegetarian Thanksgiving main dish. They also make great weeknight meals as they can be mostly prepped ahead of time.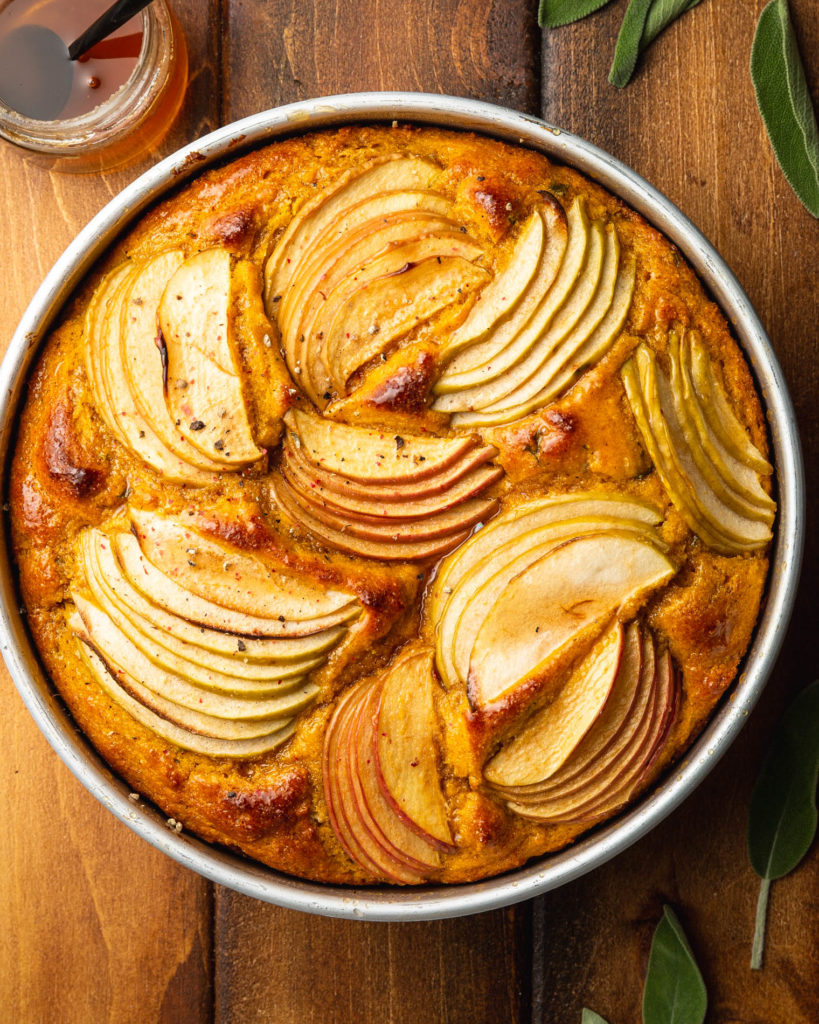 This Apple Pumpkin Cornbread is best enjoyed sliced up and dunked in a fall soup (like my Butternut Squash Farro Minestrone or Vegetarian Chickpea Noodle Soup).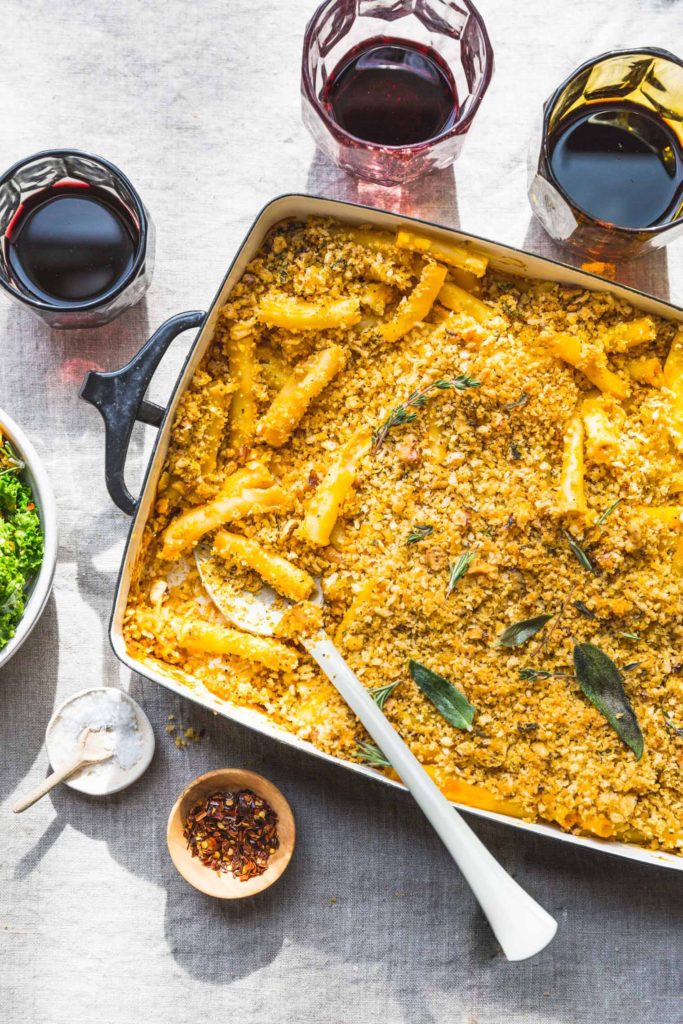 This Vegan Pumpkin Baked Ziti recipe (from the Veganomicon cookbook) is the perfect easy Thanksgiving Vegetarian main dish. It can even be made ahead of time and baked just before serving!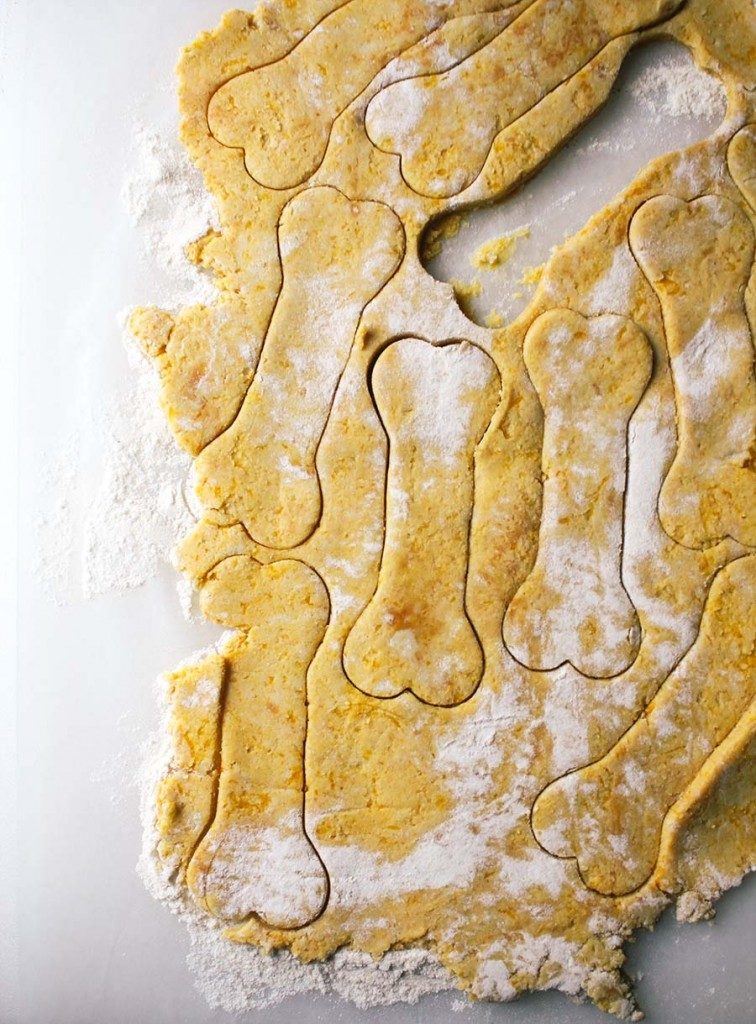 Why should humans get all the delicious treats? Make sure to whip up a batch of these Peanut Butter & Pumpkin Dog treats for your furry friend!
What will you be making with that can of pumpkin puree you have on hand? Make sure to tag Vegetarian 'Ventures on Instagram and use #vegetarianventures if you try out one of these vegetarian recipes featuring pumpkin!