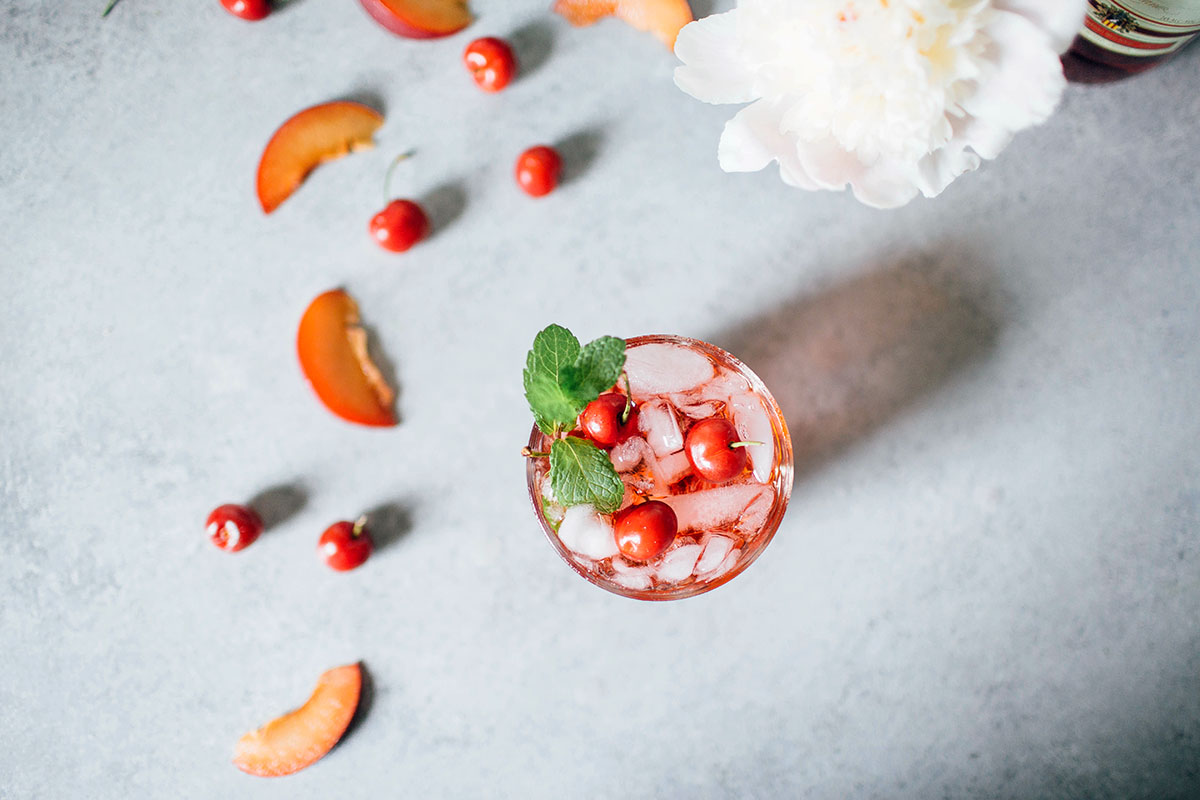 St. Germain Spritzer
This 3-ingredient St. Germain Spritz cocktail takes just two minutes to whip up. It's the perfect refreshing alcoholic drink for a spring or summer evening.
In a hurry? Click here to JUMP TO RECIPE!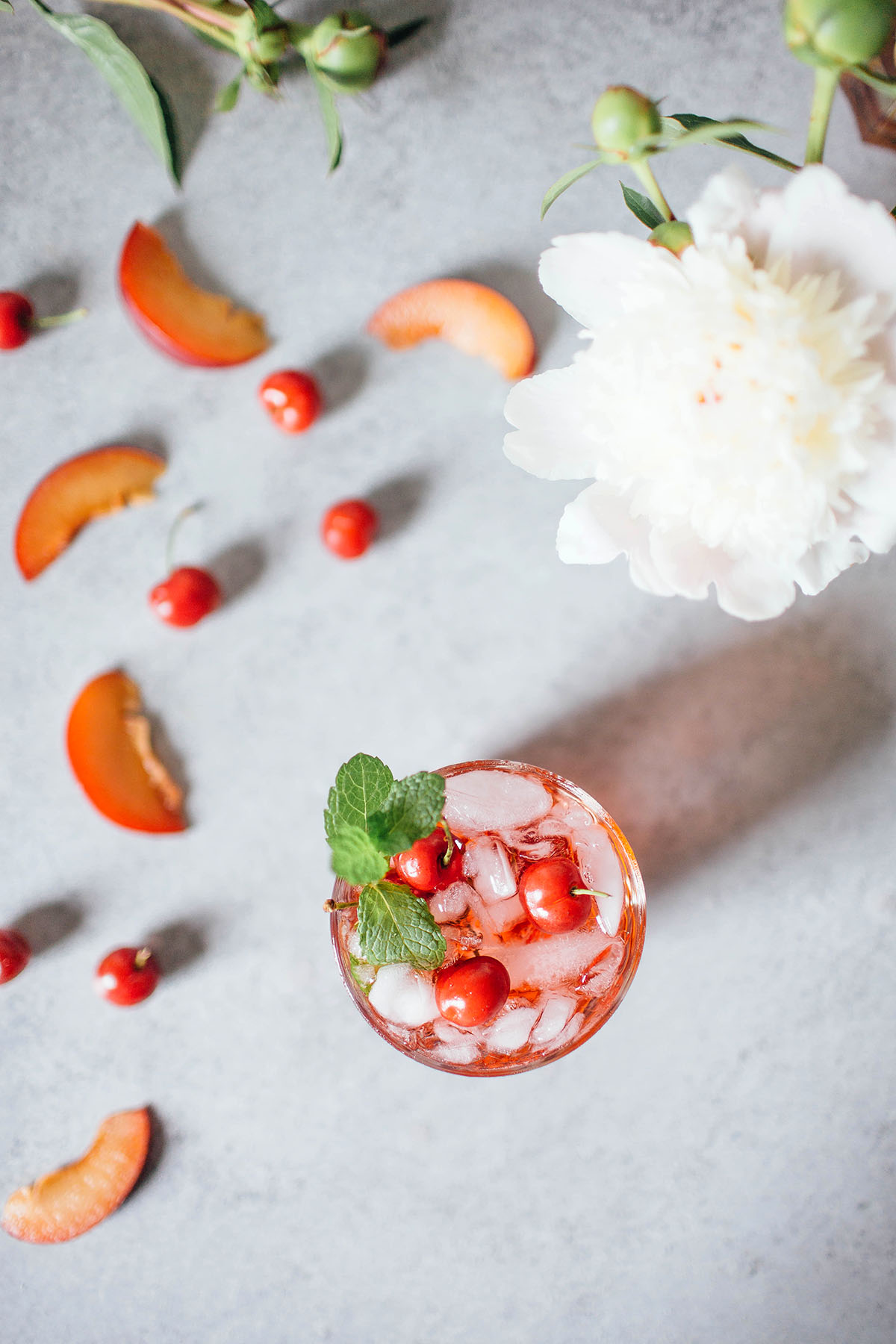 Before I jump into talking about this beyond simple St. Germain cocktail, I'm excited to tell you all about the giveaway I am currently hosting over on my Instagram right now! I'm not going to lie, between finishing up the book, working full time at my indie rock job, pushing the newest issue of Driftless Magazine into the world, and doing freelance work, our evening meals have really started to suffer.
Sure, it's great when I have to recipe develop tacos or lasagna, but all too often I'm working on a drink recipe or dessert and those things end up being our dinner. So when Sun Basket sent me one of their weekly meal boxes to try out, I was so excited to have an excuse to set some time aside and make dinner again. Not only did it give me an excuse to get back into the kitchen for more than just work but the meals were delicious and ridiculously easy.
I've had a lot of reservations with meal services in the past but Sun Basket has the perfect solutions for them all. Meal services always felt so wasteful with all the individual packaging of every ingredient, but Sun Basket sends you a return label to send back all the packaging for them to reuse or recycle. I also hated the idea of a meal plan because of my meat-free dietary restrictions but they've covered that as well; they gave you the option to choose between vegetarian, gluten-free, and paleo recipes!
And last but not least, I'm kind of a food snob and insist on all of my vegetables being organic so I was thrilled to find out their ingredients are certified organic! Yup, $11.49 for an organic meal that is delivered right to your door and can be whipped up in less than an hour. Dreamy, right?
Now, onto the best part! I am currently giving away one week of Sun Basket meals (3 meals for 2, worth $68.94) over on my instagram! All you have to do it hop on over and tag someone you think would appreciate Sun Basket (whether it's someone who never has enough time in their day or appreciates a delicious organic meal or has dietary restrictions or just loves to cook and try new recipes). Hop on over there NOW because the contest ends on Sunday at midnight (EST time)! Also, if you know for sure you want to try out Sun Basket, you can use this link to get $30 off your first order! How can you resist with a deal like that?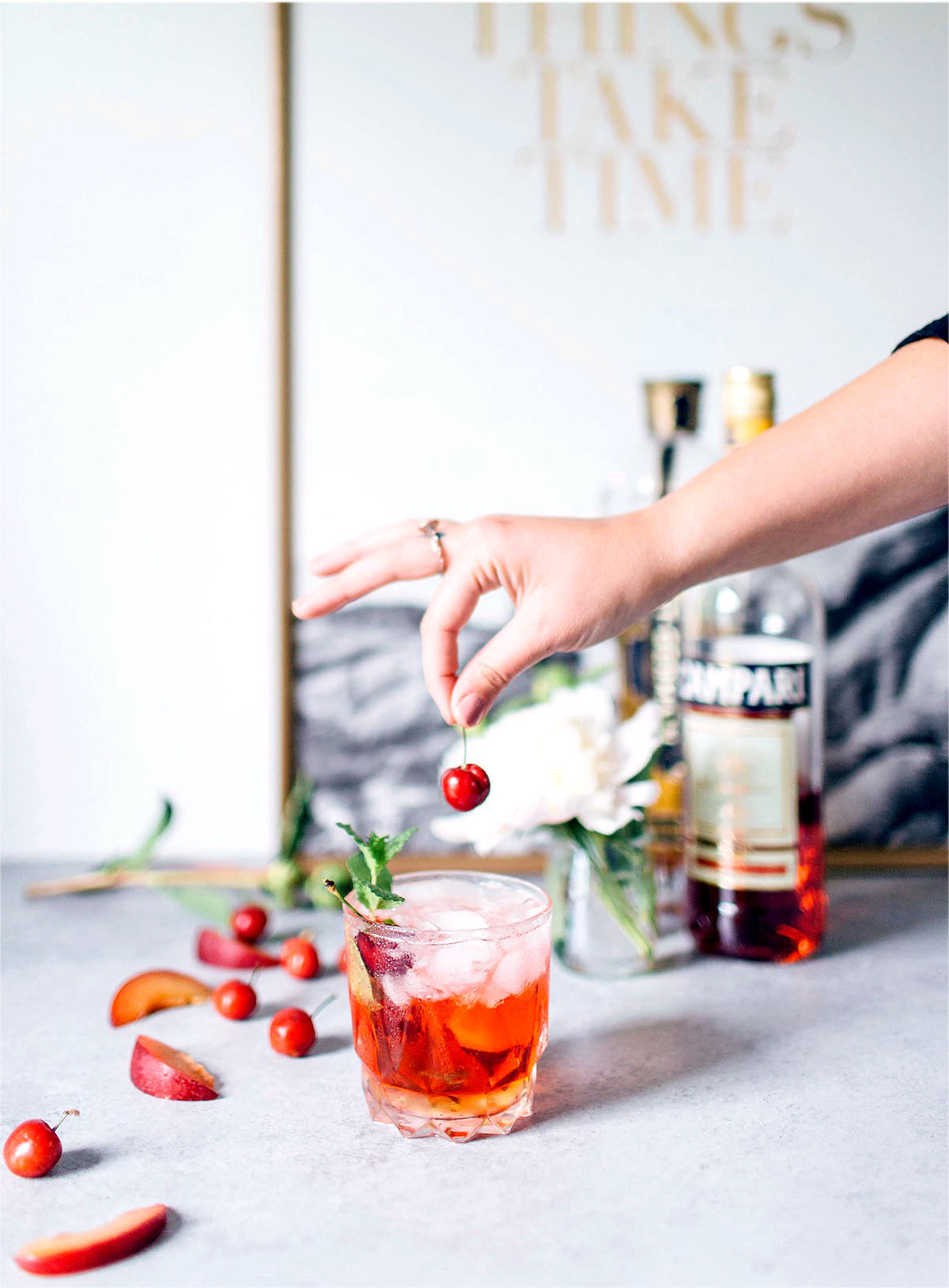 What is St. Germain?
Now onto this drink recipe! This is one of those recipes where I was trying to relax at the end of a day (this is a new development, by the way. My workaholic self is trying to slow down and enjoy a few silent moments a day) so I made myself this cocktail with ingredients we had on hand to enjoy with a novel on the porch. As I was sipping it, I was like 'this is so good and looks so beautiful. I want to take a picture of it'. Fast forward 40 minutes later and I'm back to work, snapping pictures and writing down recipes (so much for that relaxing thing I've been working on, right?).
If you've never tried St. Germain before, I highly recommend it! It's a French elderflower liqueur that's light and fresh in flavor. It pairs nicely with citrus and fruit cocktails, but you can really pair it with any liquor you'd like.
This St. Germain cocktail recipe is beyond simple but that is what I really enjoy about it. It's four ingredients. I can be whipped up in under 5 minutes. And it's refreshing and light enough for the warming weather but boozy enough to keep you warm once the sun sets.
What's Needed for a St. Germain Spritz?
I've taken a few liberties with the traditional St. Germain spritz recipe to make it my own. But this St. Germain cocktail is similar to the original. Here's what you'll need to make a refreshing St. Germain spritz:
St. Germain liqueur
Campari
Sparkling white wine
How to Make a St. Germain Spritz
This is such a simple cocktail recipe! Just add ice to a glass, then top with St. Germain, Campari, and sparkling white wine. If desired, garnish with fresh mint leaves, apricot slices, and / or fresh cherries.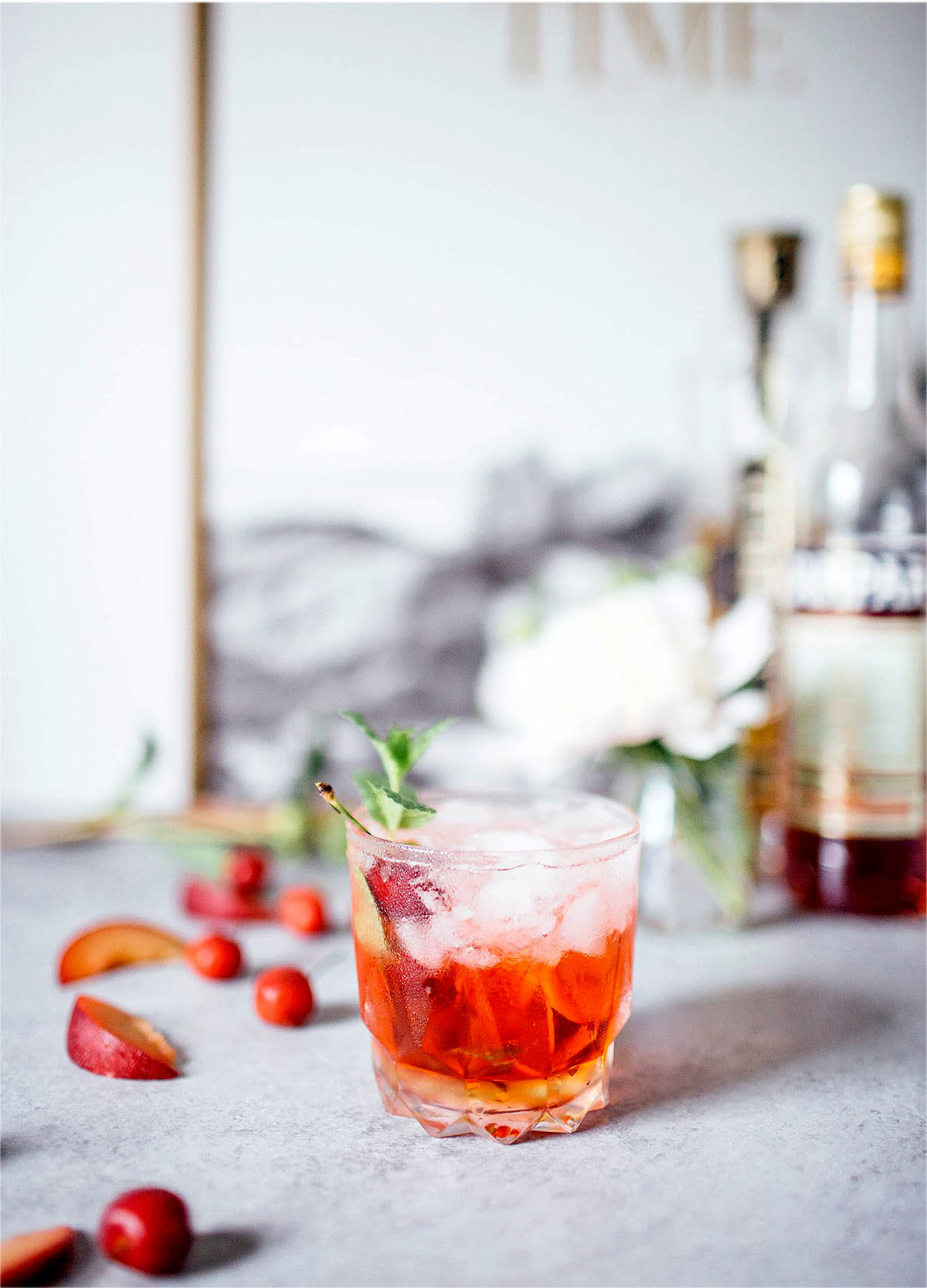 How Much Does This Recipe Make?
This St. Germain spritz recipe makes one cocktail. But you can easily scale this recipe to make multiple cocktails.
Tips for Making a St. Germain Spritz
I used Campari in this St. Germain cocktail recipe, but Aperol would be a good substitute if you prefer sweeter drinks.
Likewise, I used sparkling white wine, but St. Germain and champagne are a delicious combination as well.
There's no need to mix this cocktail. However, if you'd like to mix the ingredients together I recommend stirring this St. Germain cocktail rather than shaking it in a cocktail shaker. You don't want to knock the bubbles out of the sparkling wine!
Want More Easy Cocktail Recipes?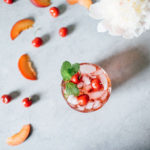 St. Germain Spritz
This 4-ingredient St. Germain Spritz cocktail takes just two minutes to whip up. It's the perfect refreshing alcoholic drink for a spring or summer evening.
Keyword:
Campari, cocktail, St. Germain
Ingredients
1

oz

St. Germain Liquor

1

oz

Campari

7

oz

sparkling white wine

(or club soda)
Optional Garnishes:
Cherries

Apricot slices

Fresh mint leaves
Instructions
Fill a cocktail glass with ice. Add in St. Germain, Campari, and sparkling white wine.

Garnish with cherries or apricots and serve right away.
Recipe Notes
If you want to mix the cocktail ingredients, be sure to stir (not shake) it. You don't want to knock the carbonation out of the wine.