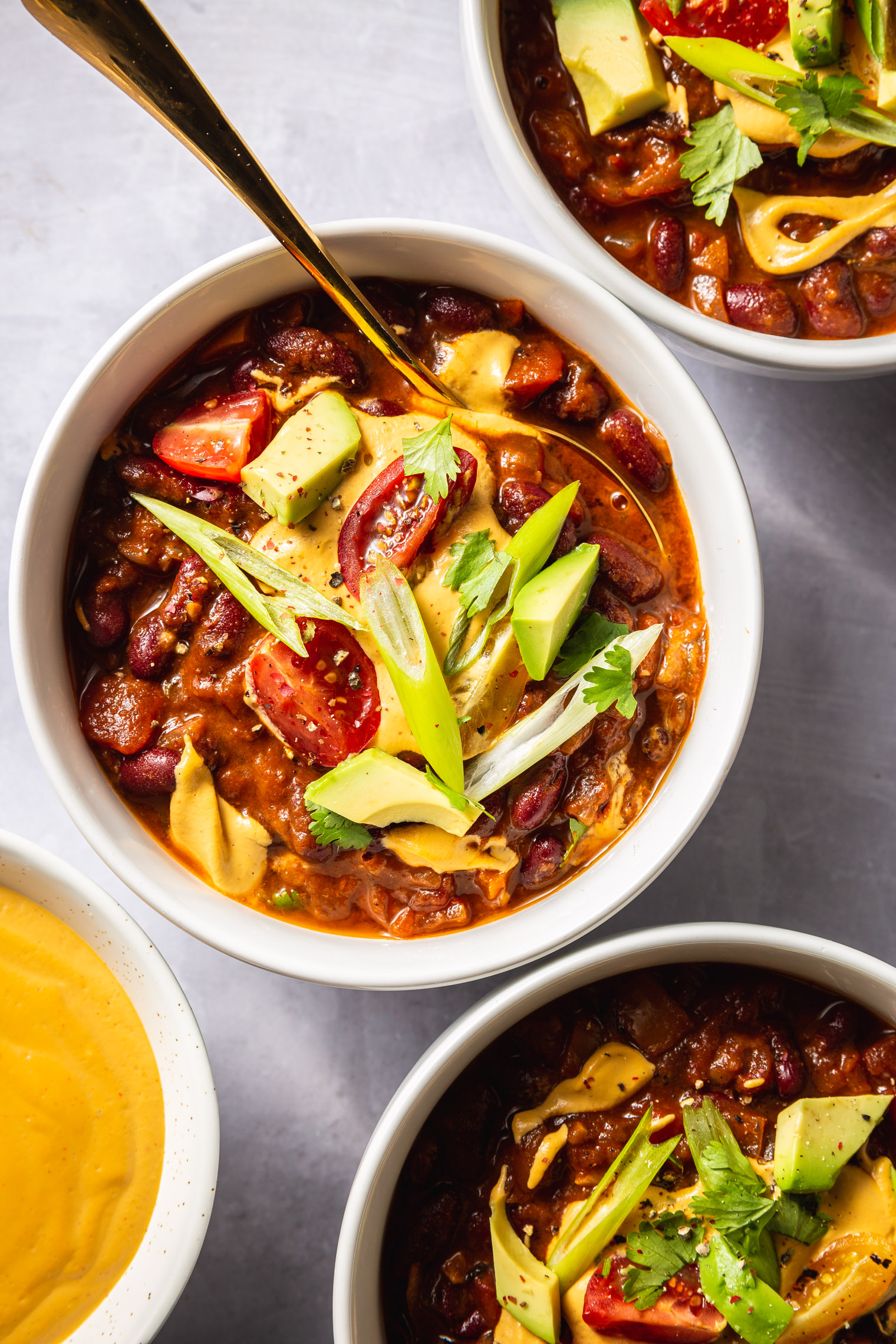 13 Vegetarian Recipes Featuring Canned Beans
As we all turn to cooking more while we are staying home, I've been creating more round-up posts in hopes that they inspire you to continue to be creative in the kitchen. I'm always open to suggestion so please feel free to let me know in the comments below if you are liking these posts or not and what other recipes round-ups you'd like to see!
Assuming you are stocking up your kitchen (not hoarding, hopefully) when you go to the store, I have a feeling you probably have a pretty good supply of canned beans in your pantry right now (and if not, grab some the next time you do a big grocery haul because they can be stored for long periods and are chocked full of protein!). To help you cook your way through those beans, I've rounded up my favorite vegetarian recipes featuring canned beans below.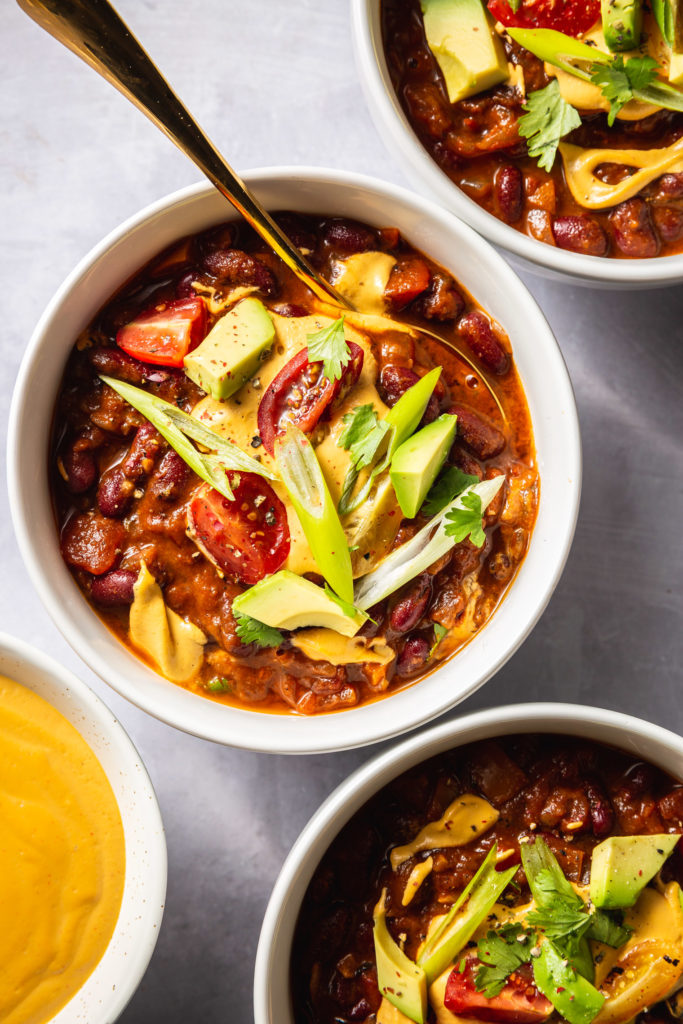 This Red Bean Chili with Smoky Chili Cashew Queso recipe is a quick and easy vegan meal that is sure to warm you on a chilly winter evening.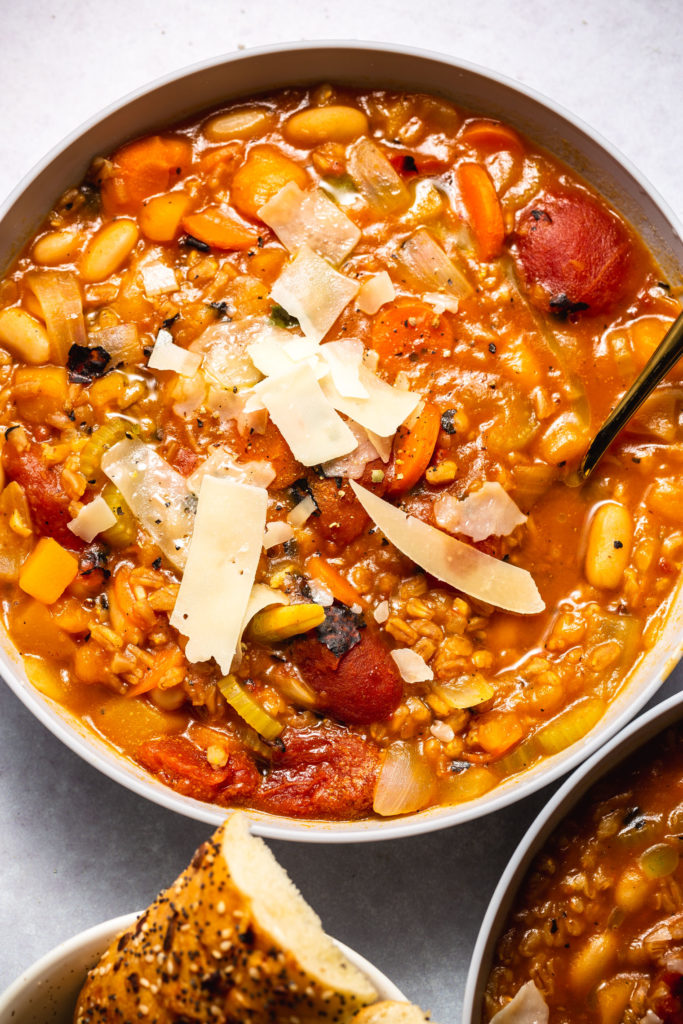 This Vegetarian Butternut Squash Farro Minestrone soup is a perfect cool weather vegetarian main and makes great leftovers for lunch or dinners throughout the week.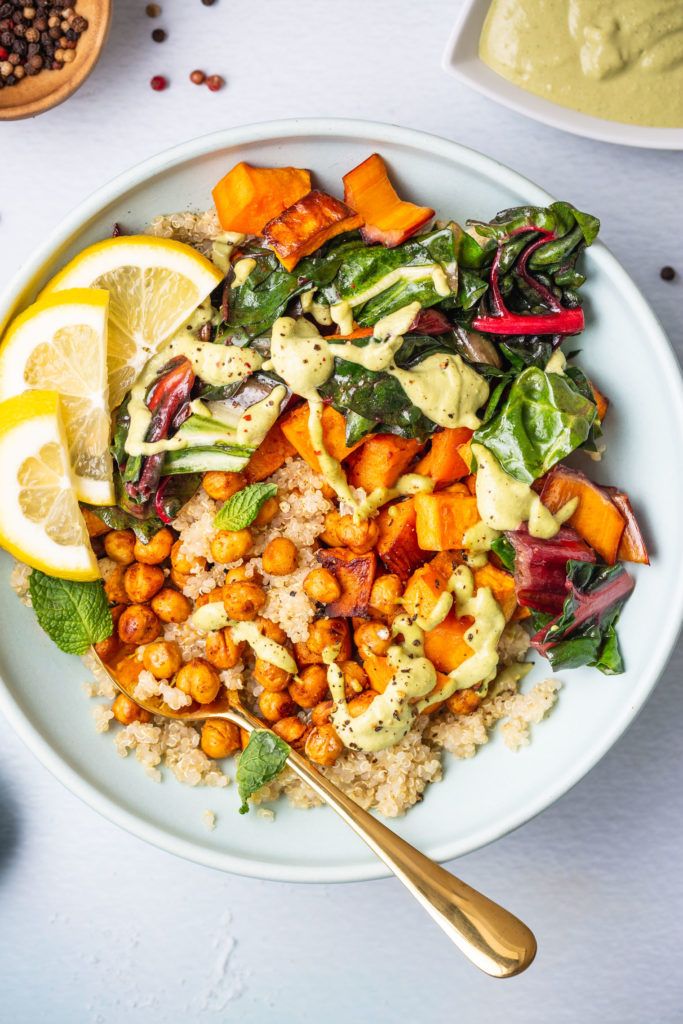 This Buddha Bowl with Poblano Tahini Sauce is from Mostly Plants: 101 Flexitarian Recipes with the Pollan Family. It's perfect for an easy dinner or meal prep it ahead of time to enjoy as a weekday lunch.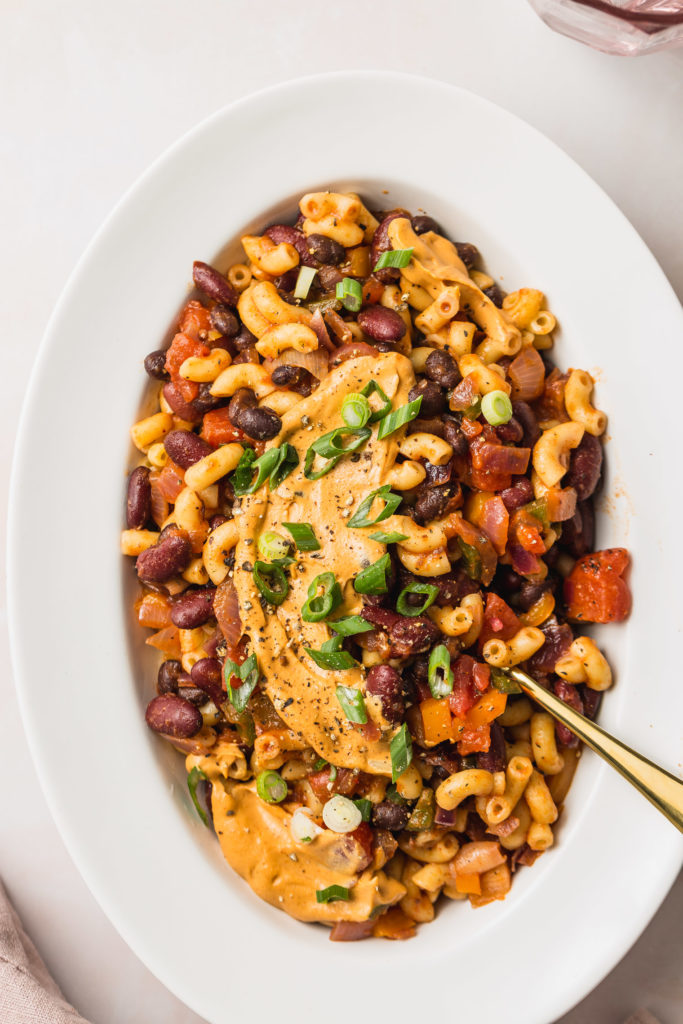 This Vegan Chili Mac recipe from Power Plates is the ultimate comfort food: a vegan hybrid between macaroni and cheese and chili.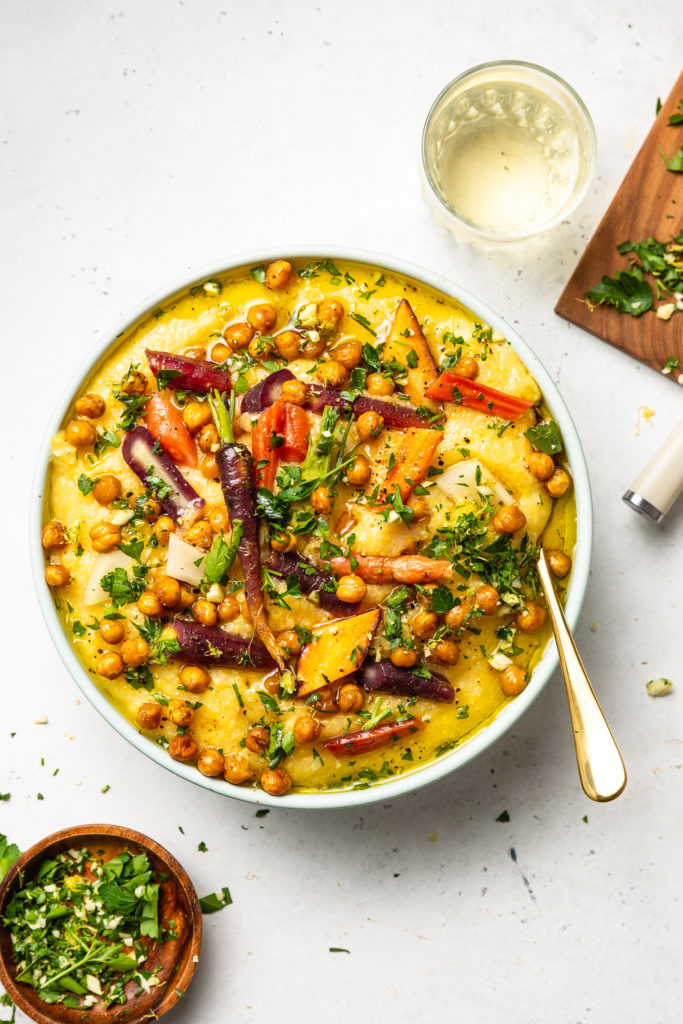 This Roasted Veggies with Citrus Gremolata and Polenta is my go-to for a pantry staple dinner. You can mix and match whichever veggies, canned beans, and sauce options you have on hand to get dinner on the table in 30 minutes or less!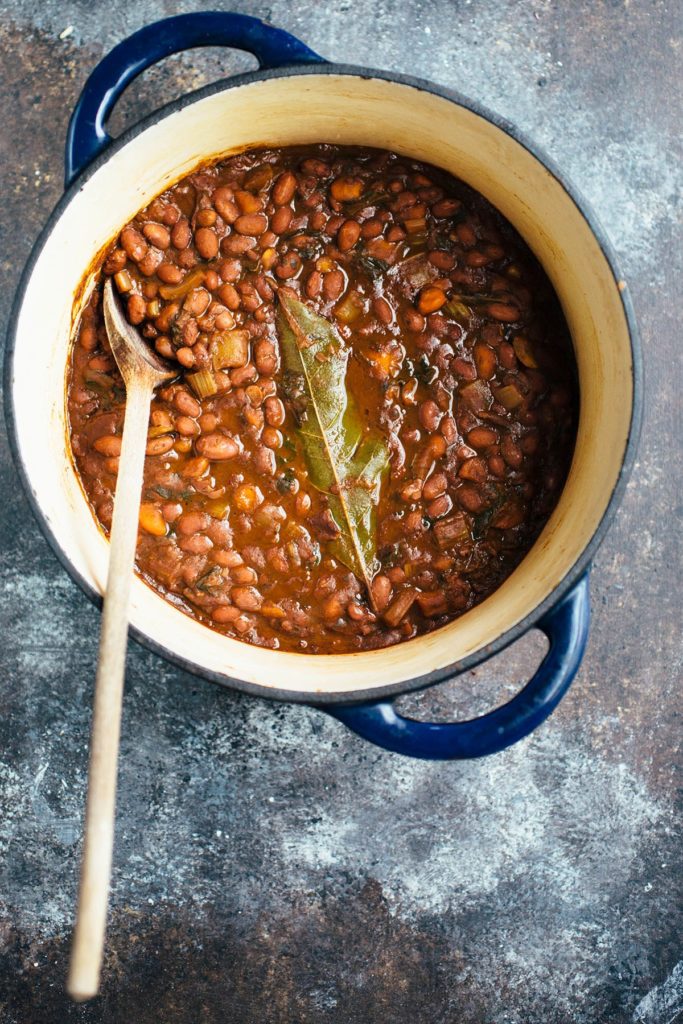 This Smoky Vegetarian Red Beans and Rice recipe is loaded with up melt-in-your-mouth vegetables that are tender and packed with flavor.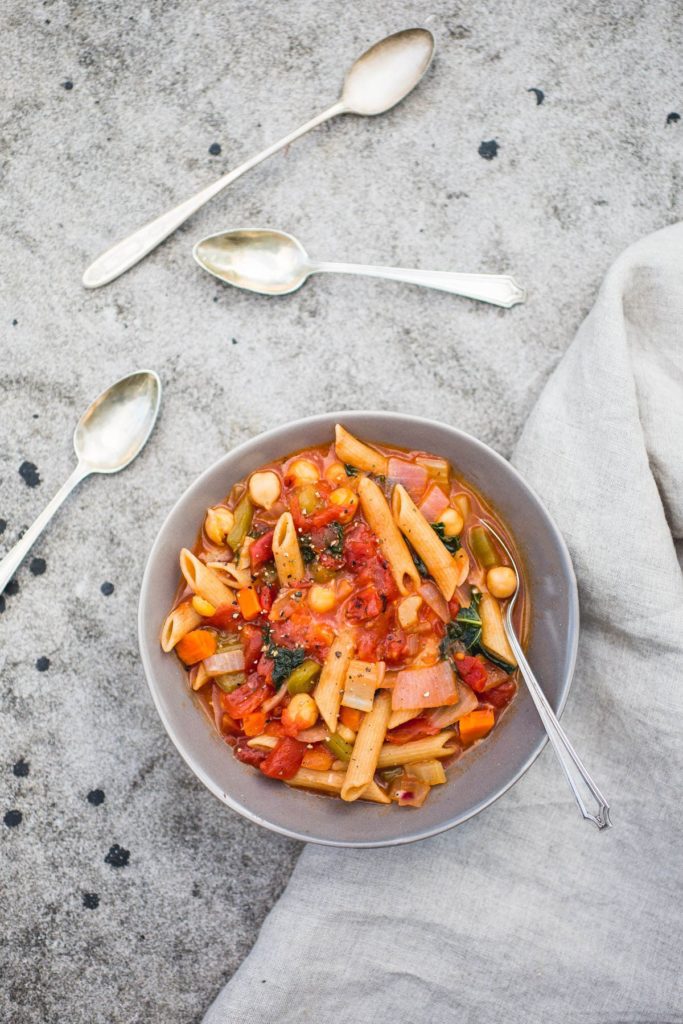 This Chickpea Tomato Minestrone is chocked full of fresh vegetables and pasta which makes it a filling and flavorful weeknight dinner.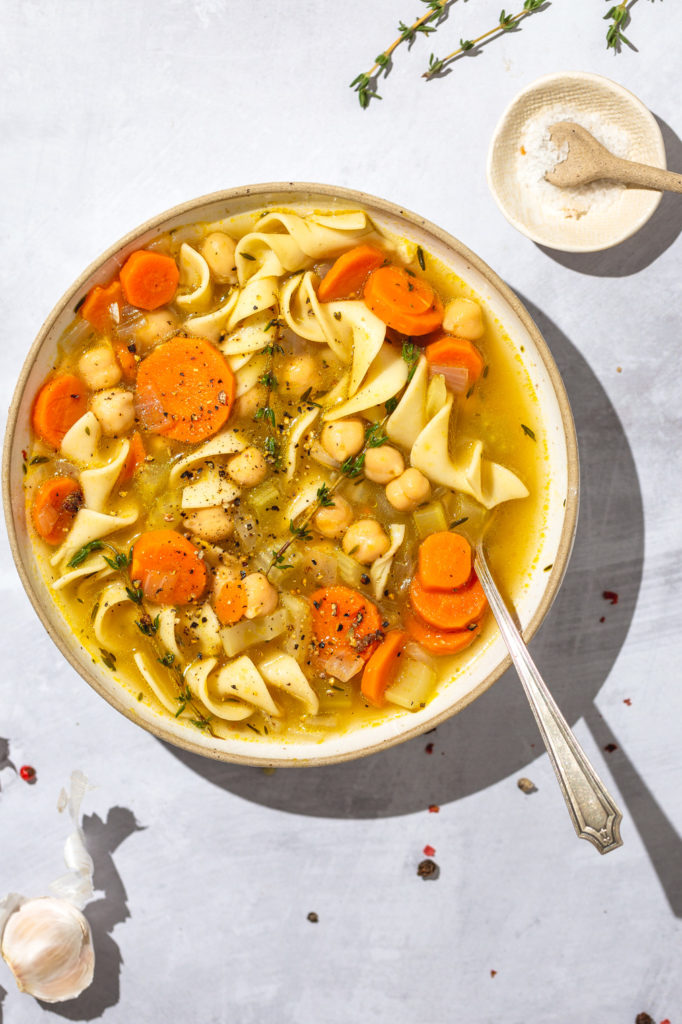 This Chickpea Noodle Soup recipe is chocked full of healthy vegetables, hearty beans, and chewy egg noodles. This soup is a great way to get more vegetables into your meal while still enjoying the comfort of delicious pasta.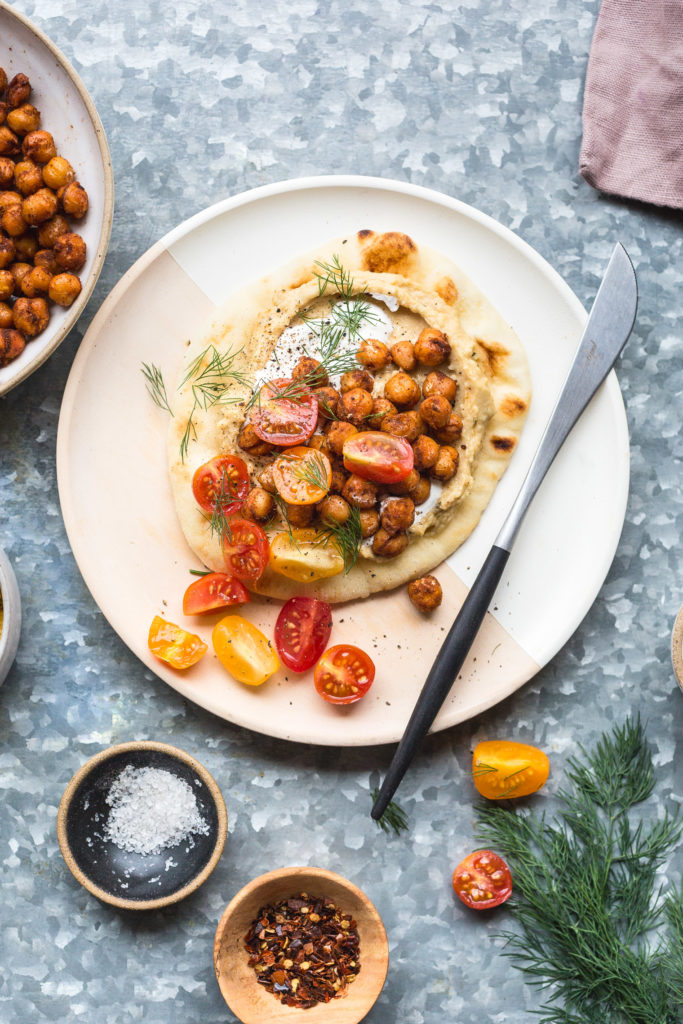 This Chickpea Shawarma Flatbread from A Couple Cook's Pretty Simple Cooking cookbook is a quick and easy vegetarian meal that can be whipped up in under 15 minutes.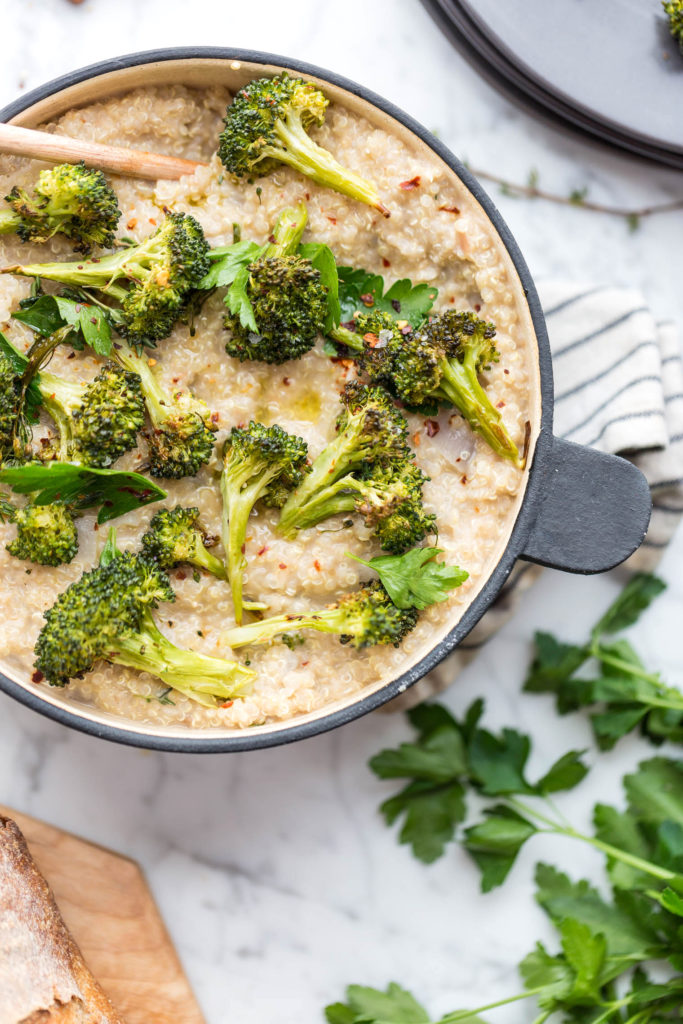 This Creamy Quinoa and White Bean Risotto with Crispy Brassica Florets is from The First Mess cookbook. This healthy plant-based main dish is chocked full of protein (from the quinoa and white beans) and satisfyingly creamy. A perfect cozy meal for chilly evenings or to serve to for a crowd.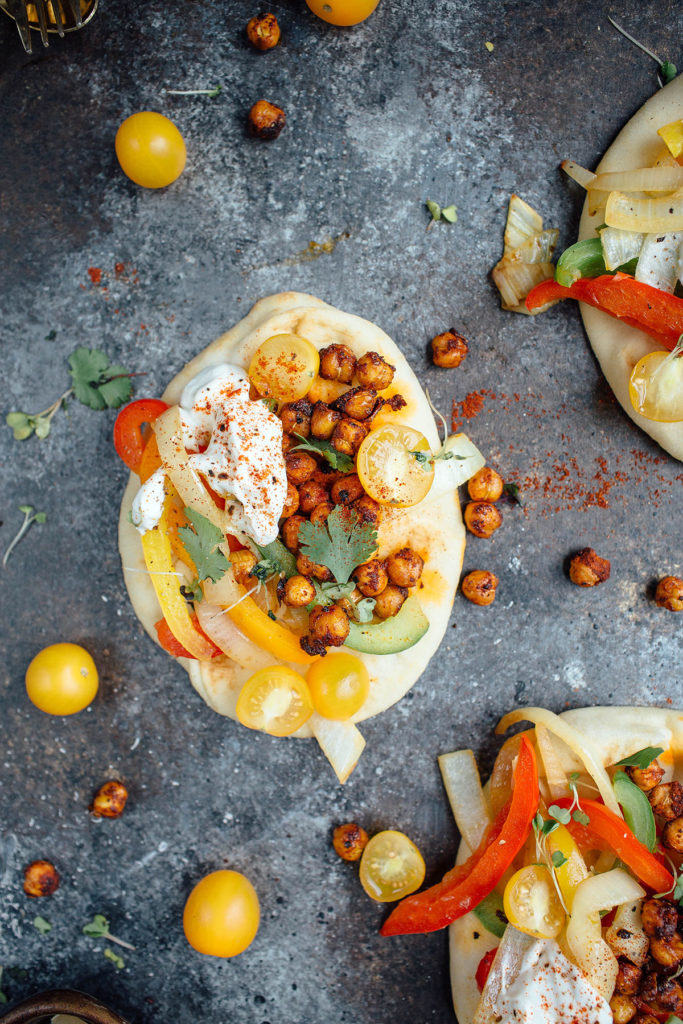 Spice up your taco night with this recipe for Chorizo-Spiced Chickpea Fajita Pitas! Switch out that boring old tortilla for pita and fill them with smoky chorizo-spiced chickpeas!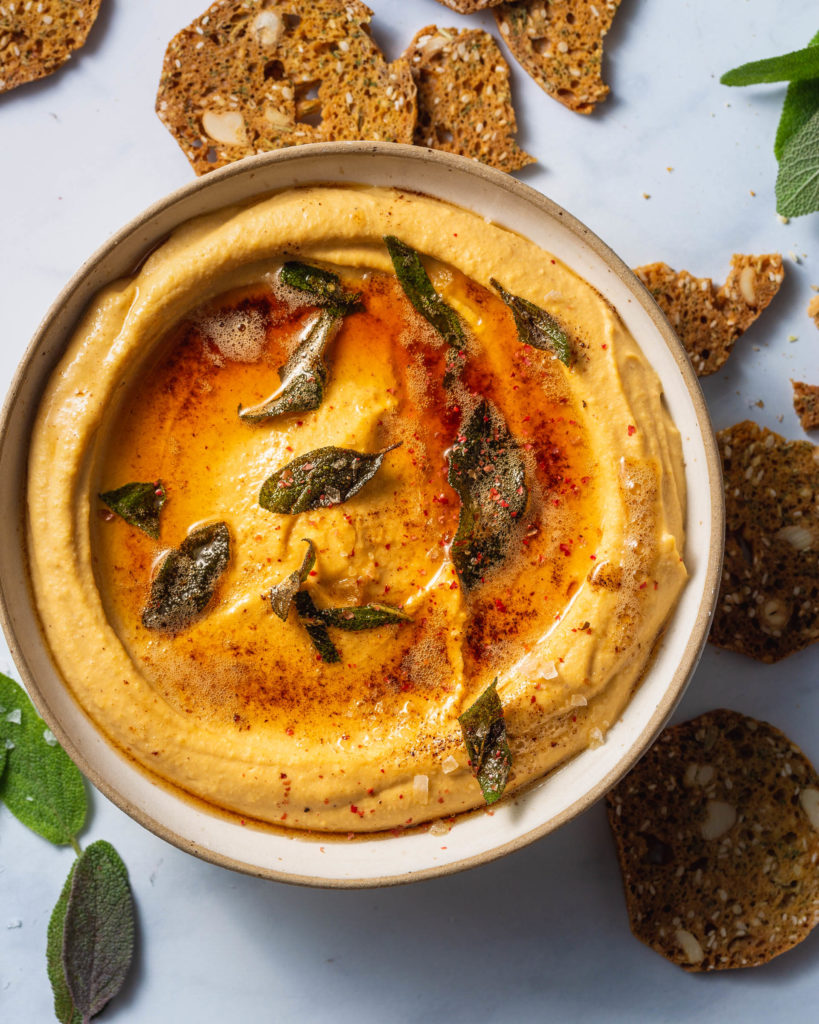 This Butternut Squash Hummus with Brown Butter & Fried Sage is an fall easy appetizer and snack. The nutty brown butter gives an extra flavor punch to the already rich hummus.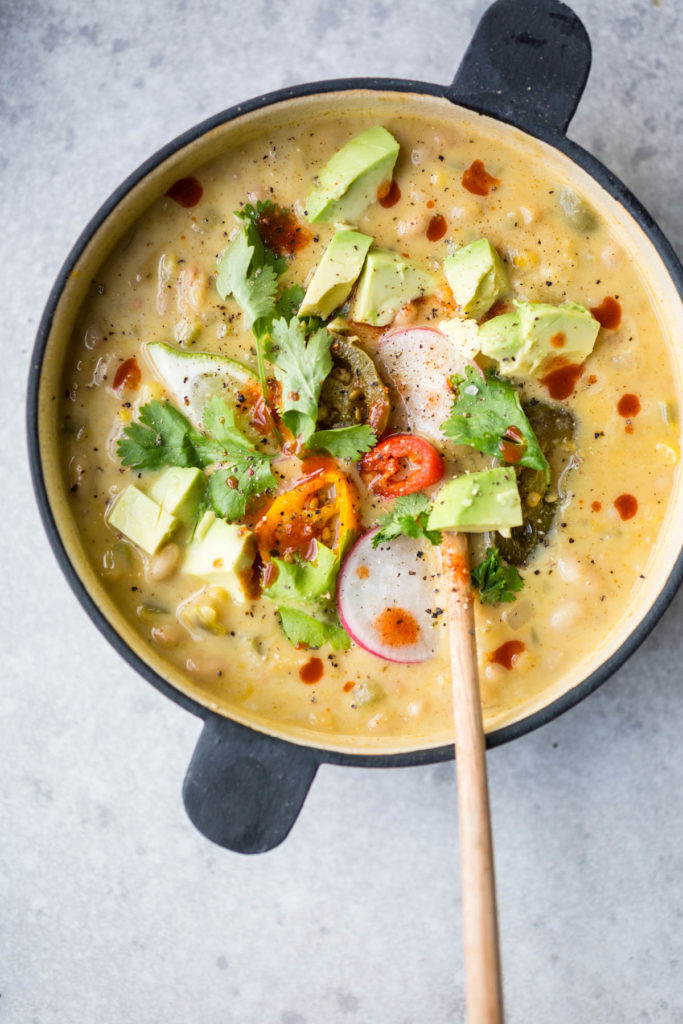 Creamy Vegetarian White Chili recipe that is cozy and filling (with vegan option). Ideal for healthy weeknight meals or chilly afternoons.