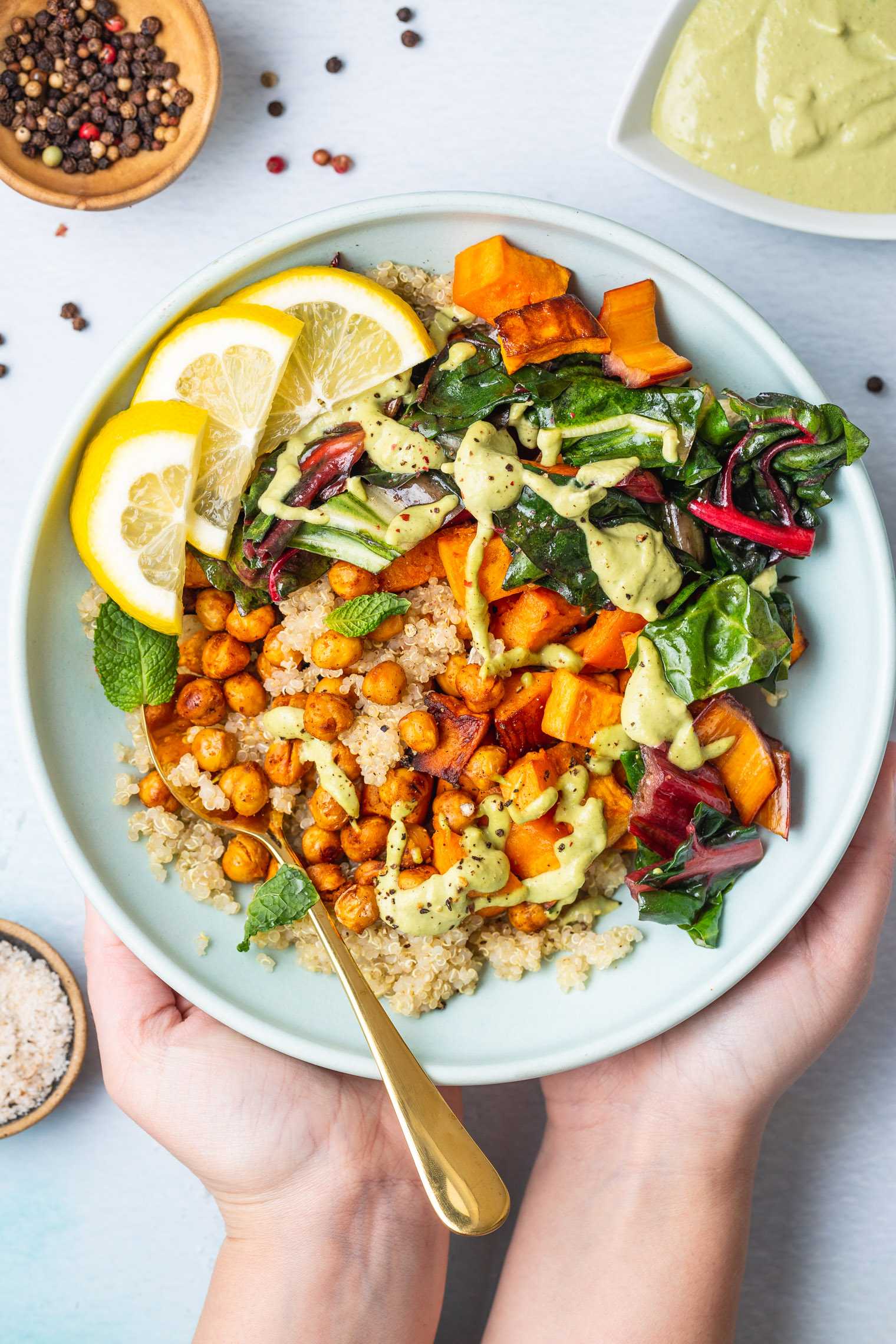 24 Easy Vegetarian Recipes For A Veg Filled January
Looking to incorporate more veggies and plant-based food into your diet? Look no further as I've got 24 easy vegetarian recipes that are packed with flavor without the meat: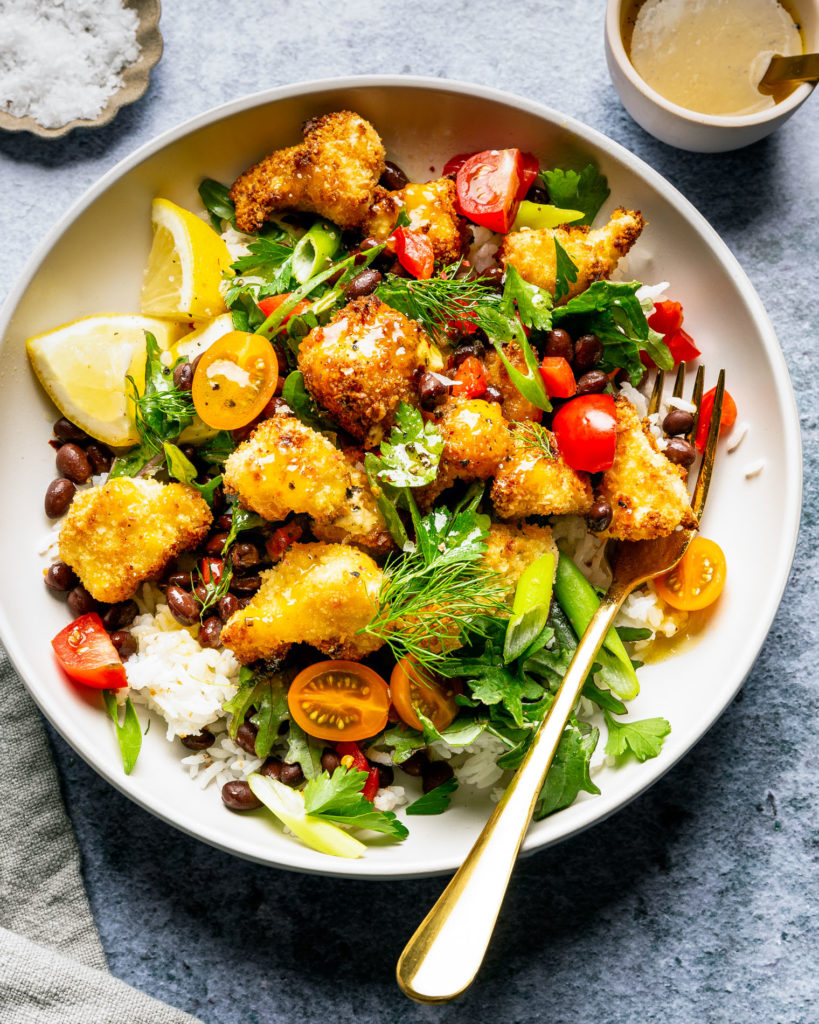 This delicious Coconut Cauliflower Bowl With Spicy Mango Vinaigrette is a filling and veggie-packed option perfect for lunch or dinner.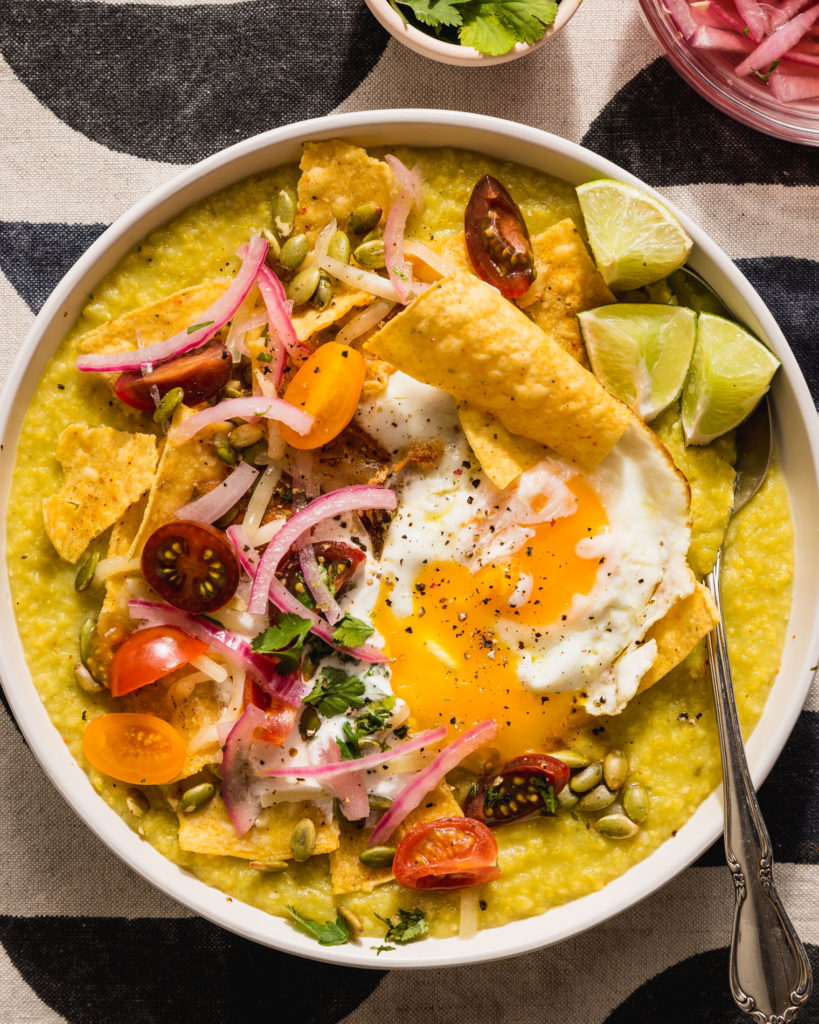 This White Cheddar & Poblano Polenta is a versatile and easy meal that can be topped with anything you'd put into tacos or on nachos! I love topping it with crunchy tortilla chips, pickled red onions, and a fried egg for a filling meal.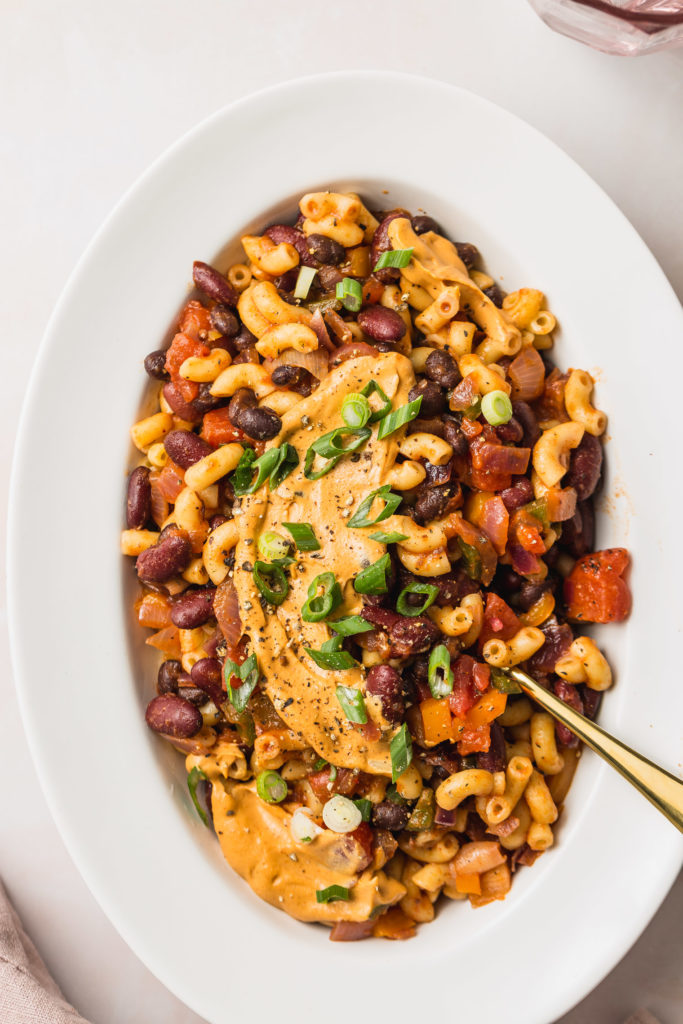 This Vegan Chili Mac recipe from Power Plates is the ultimate comfort food: a vegan hybrid between macaroni and cheese and chili.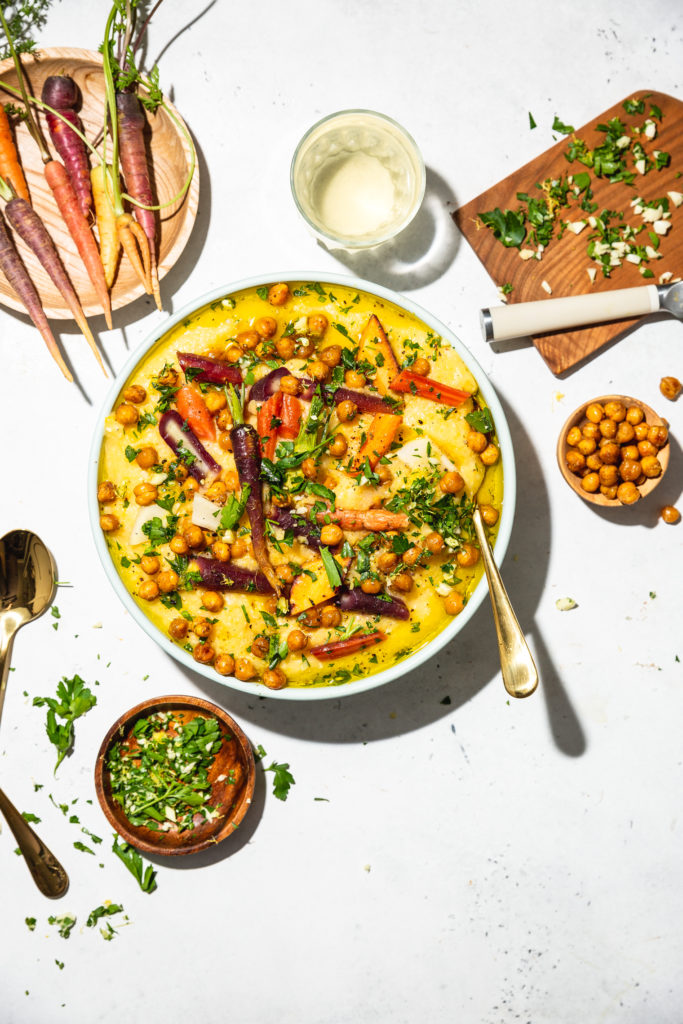 This Roasted Veggies with Citrus Gremolata and Polenta is my go-to for a pantry staple dinner. You can mix and match whichever veggies, beans, and sauce options you have on hand to get dinner on the table in 30 minutes or less!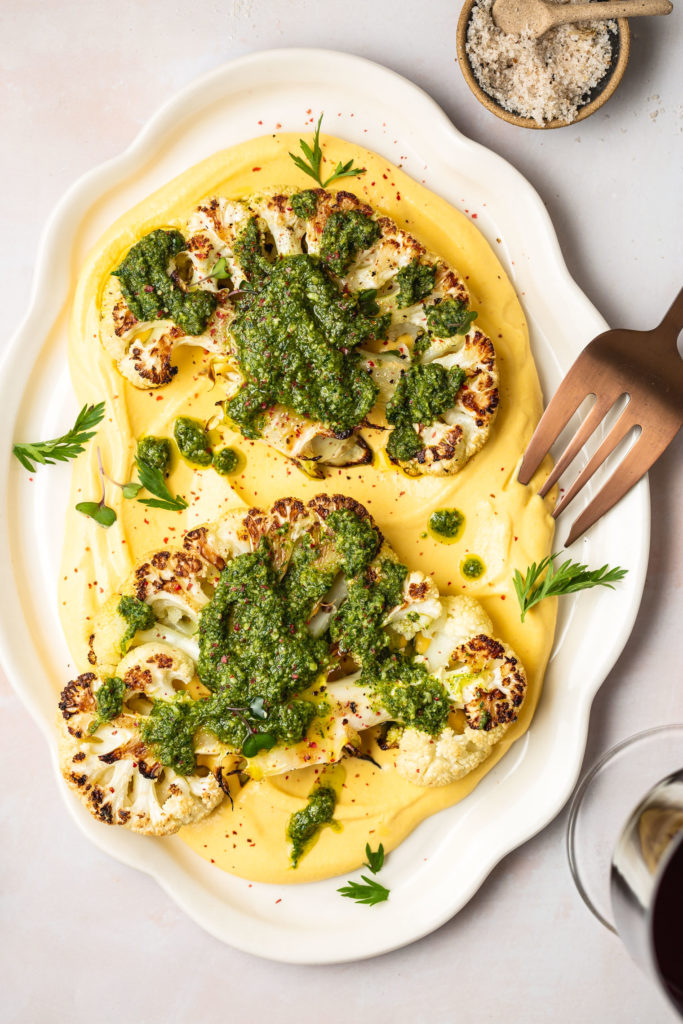 This Cauliflower Steak with Carrot Miso Puree & Carrot-top Pesto is a total show stopper!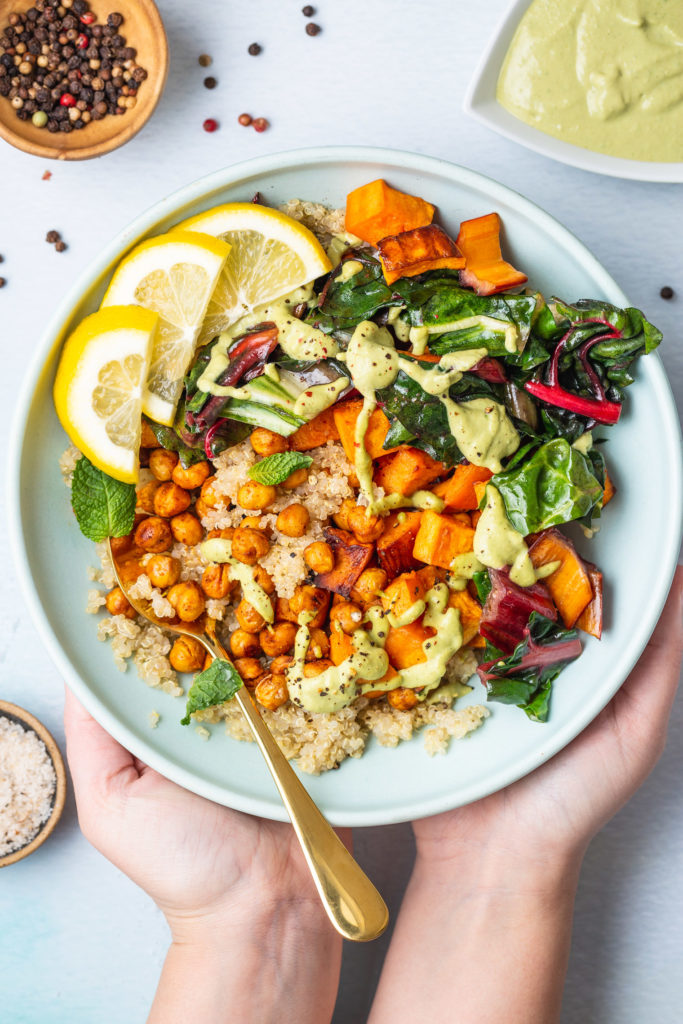 This Buddha Bowl with Poblano Tahini Sauce is from Mostly Plants: 101 Flexitarian Recipes with the Pollan Family. It's perfect for an easy dinner or meal prep it ahead of time to enjoy as a weekday lunch.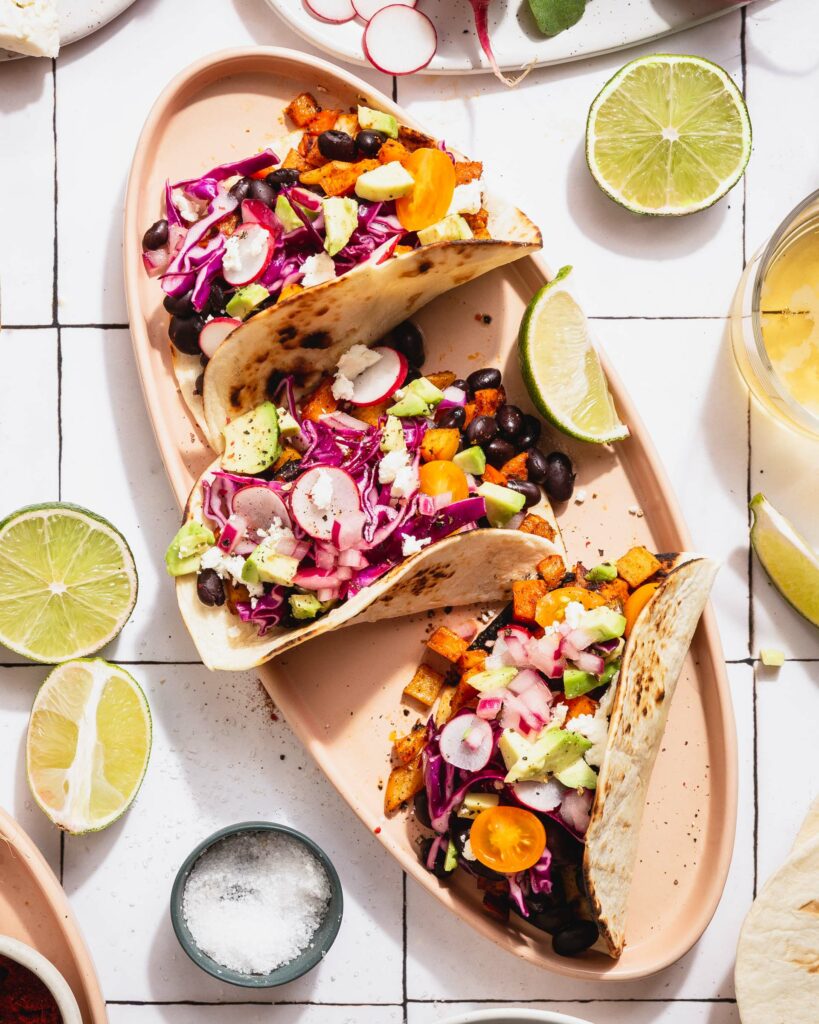 These Mexican-inspired chorizo-spiced veggie tacos are a simple meat-free dinner option! We make a chorizo spice blend which gets rubbed on a pan of veggies before roasting to create a smoky and flavorful filling.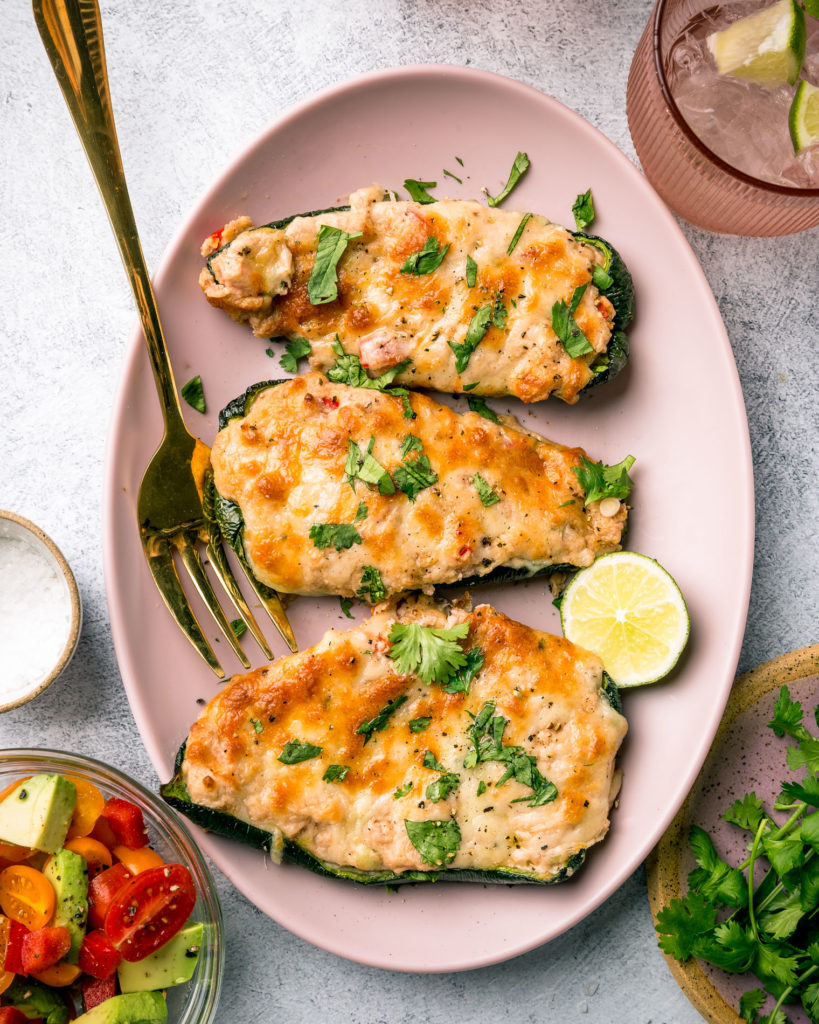 These Baked Poblano Poppers with White Cheddar & Pinto Beans are a fun vegetarian main twist on traditional jalapeño poppers. The filling is still cheesy and delicious but we add pureed pinto beans to give the dish more protein and fold in chopped bell peppers and green onions for an extra veggie boost.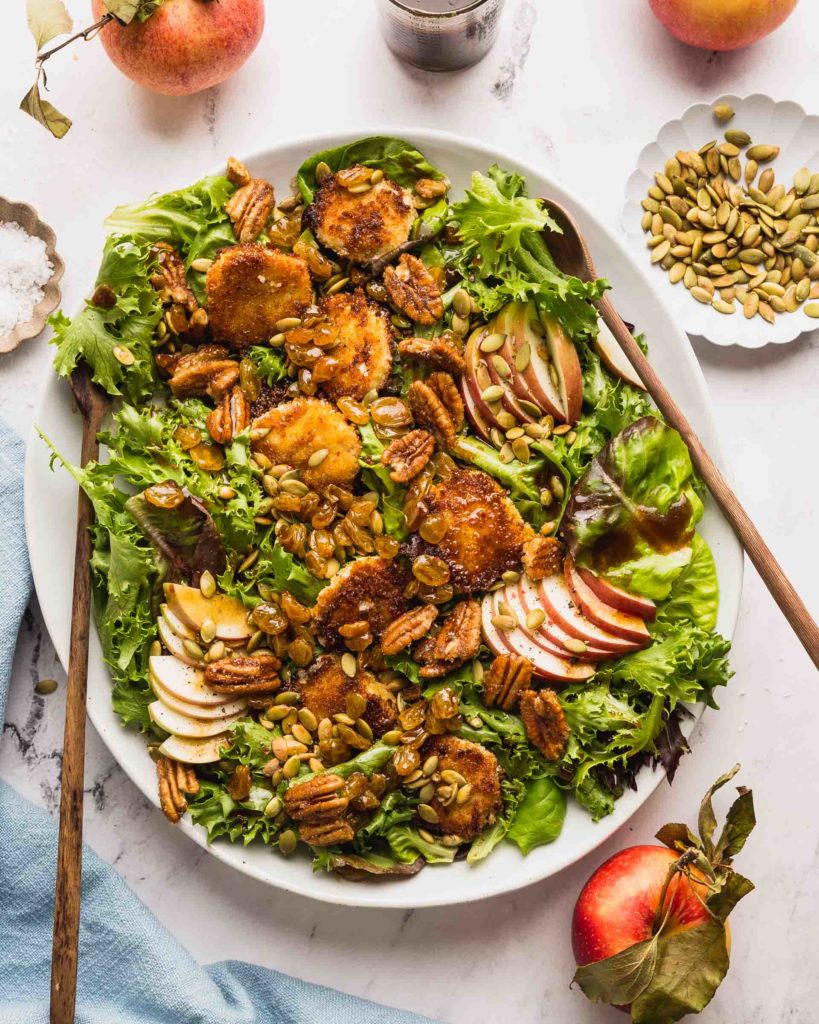 This Goat Cheese Fritter and Apple Salad with Brown Sugar Pecans and Maple Vinaigrette is a hearty meal with enough components to make each bite interesting and filling.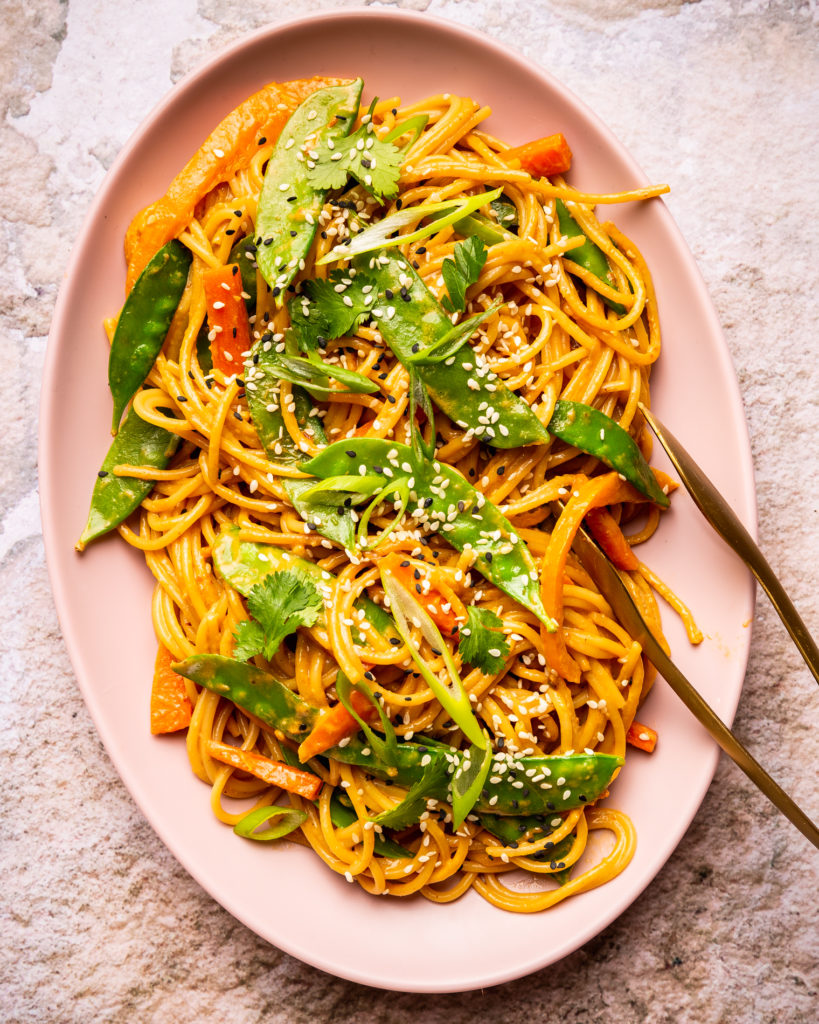 These Vegetarian Sesame Peanut Noodles are a delicious and simple way to use up some of the pantry pasta you've got hiding in your cabinet.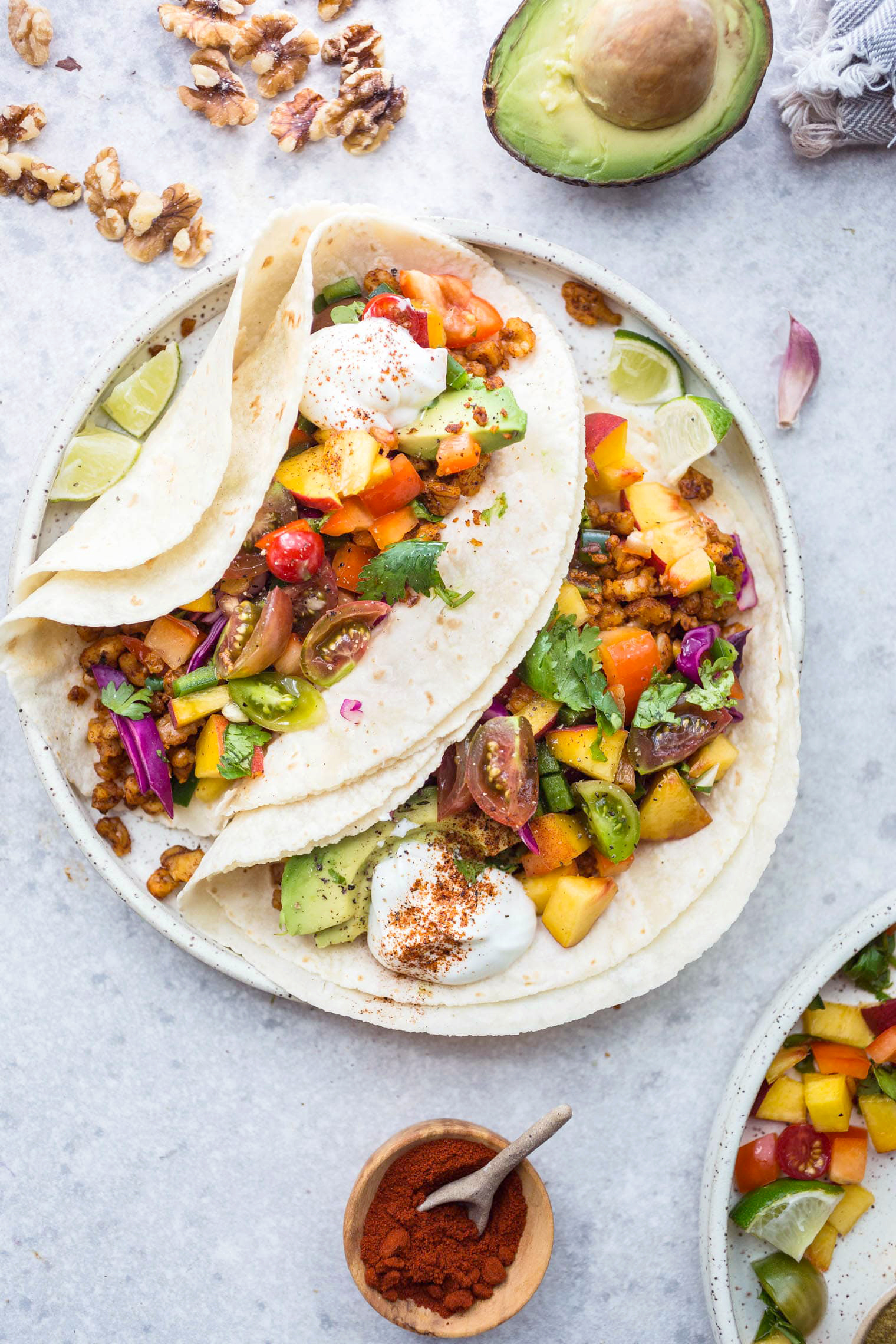 This Walnut Meat Tacos with Peach Tomato Salsa recipe can be made in under 20 minutes and requires minimal cook time!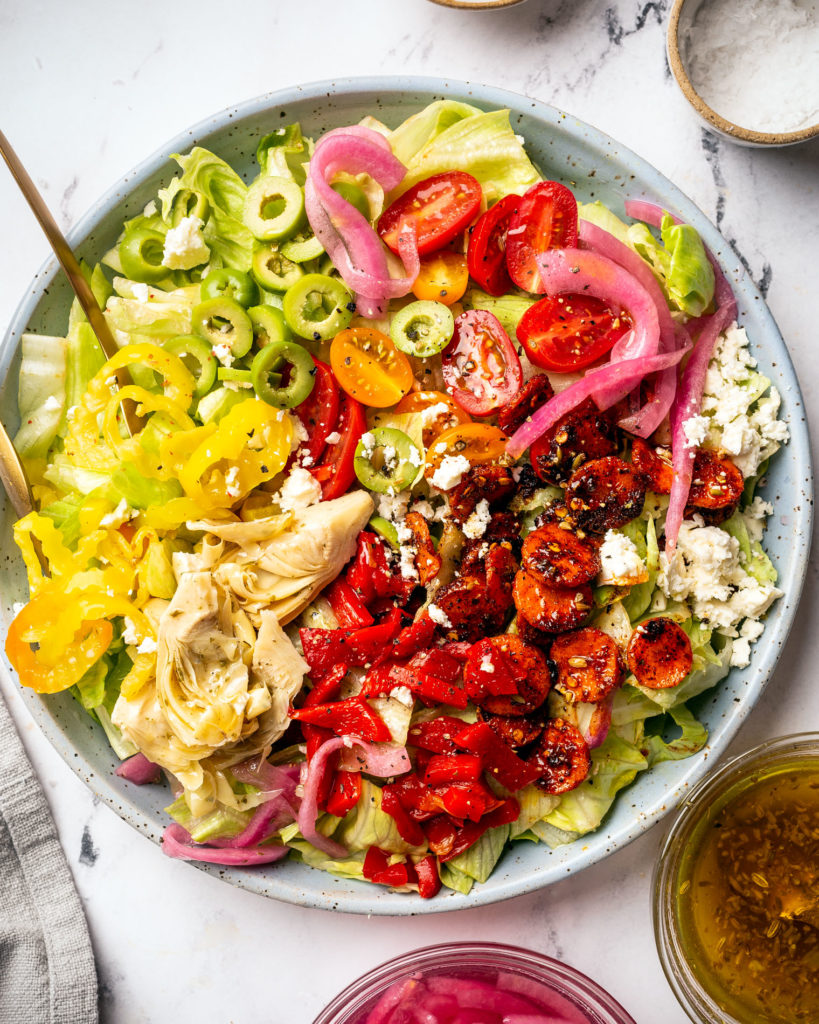 This Vegetarian Antipasto Salad with Pepperoni-Spiced Roasted Carrots salad utilizes a lot of jarred and pantry vegetables for when you are running low on fresh veggies.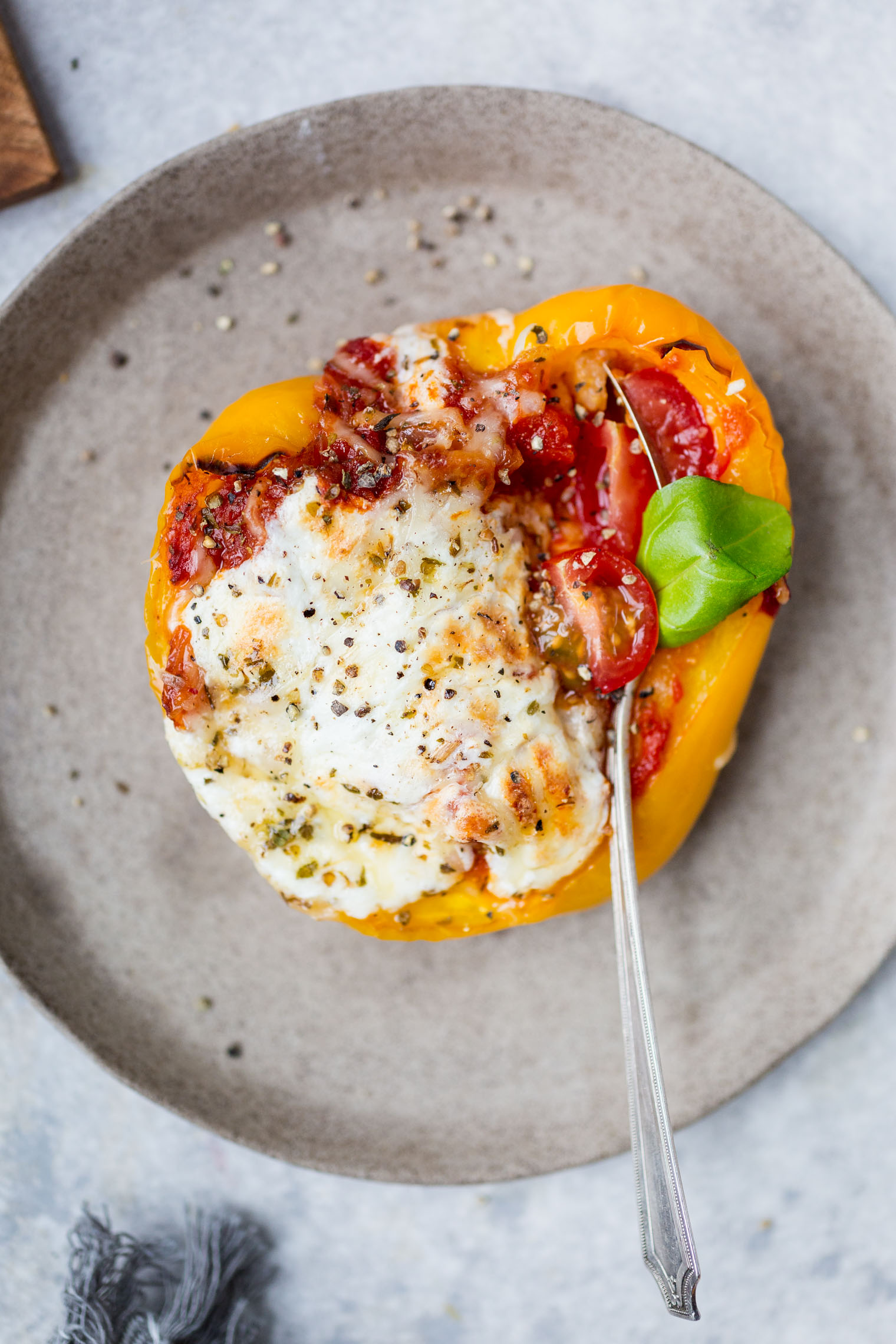 This Vegetarian Polenta Pizza Stuffed Peppers recipe is the perfect weeknight plant-based meal. Chocked full of vegetables, filling polenta, and gooey cheese, this main is sure to please everyone in your family!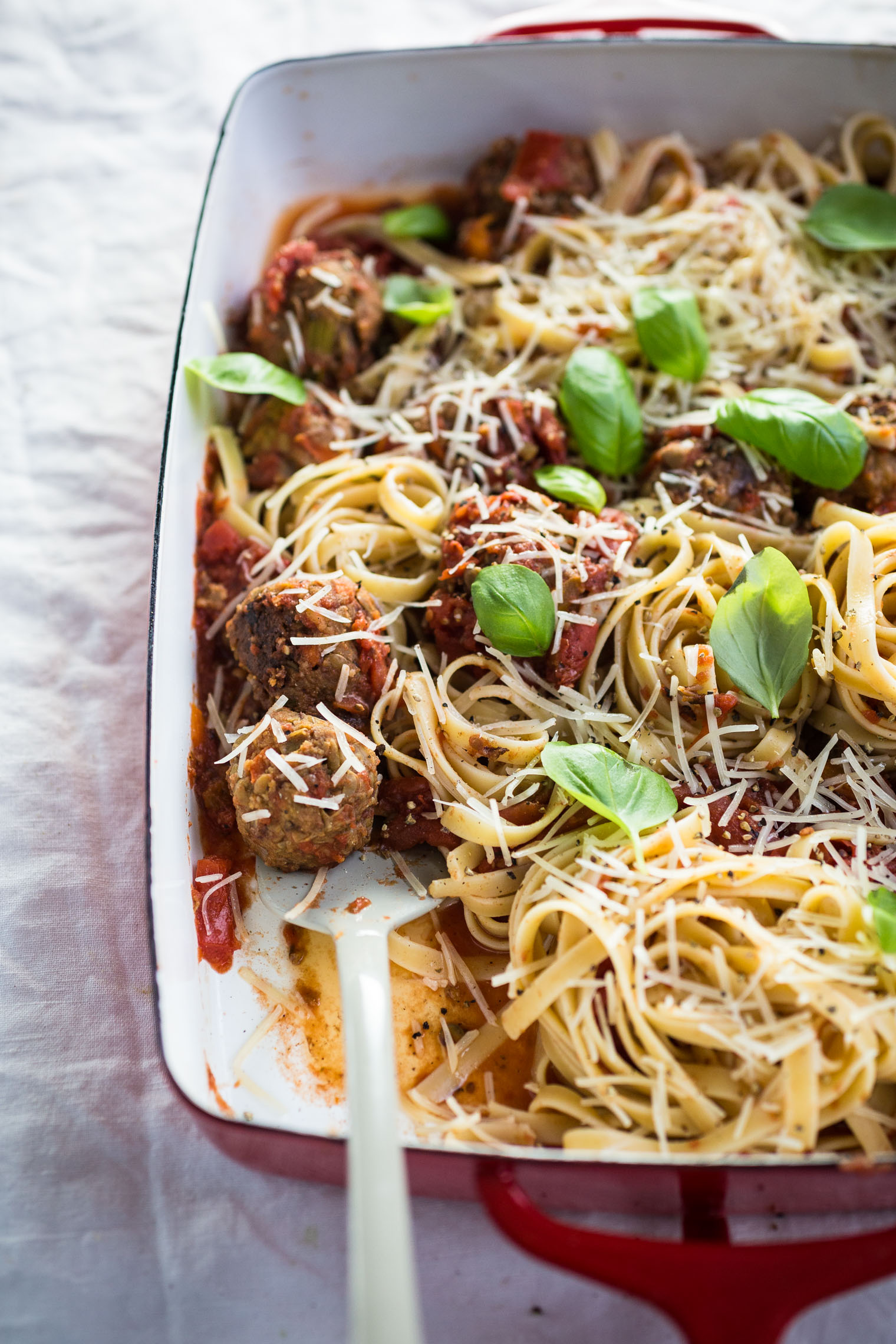 These Healthy Vegetarian Lentil-Walnut Meatballs are the perfect meat-free meal. Serve them with spaghetti and your favorite tomato sauce for a hearty main.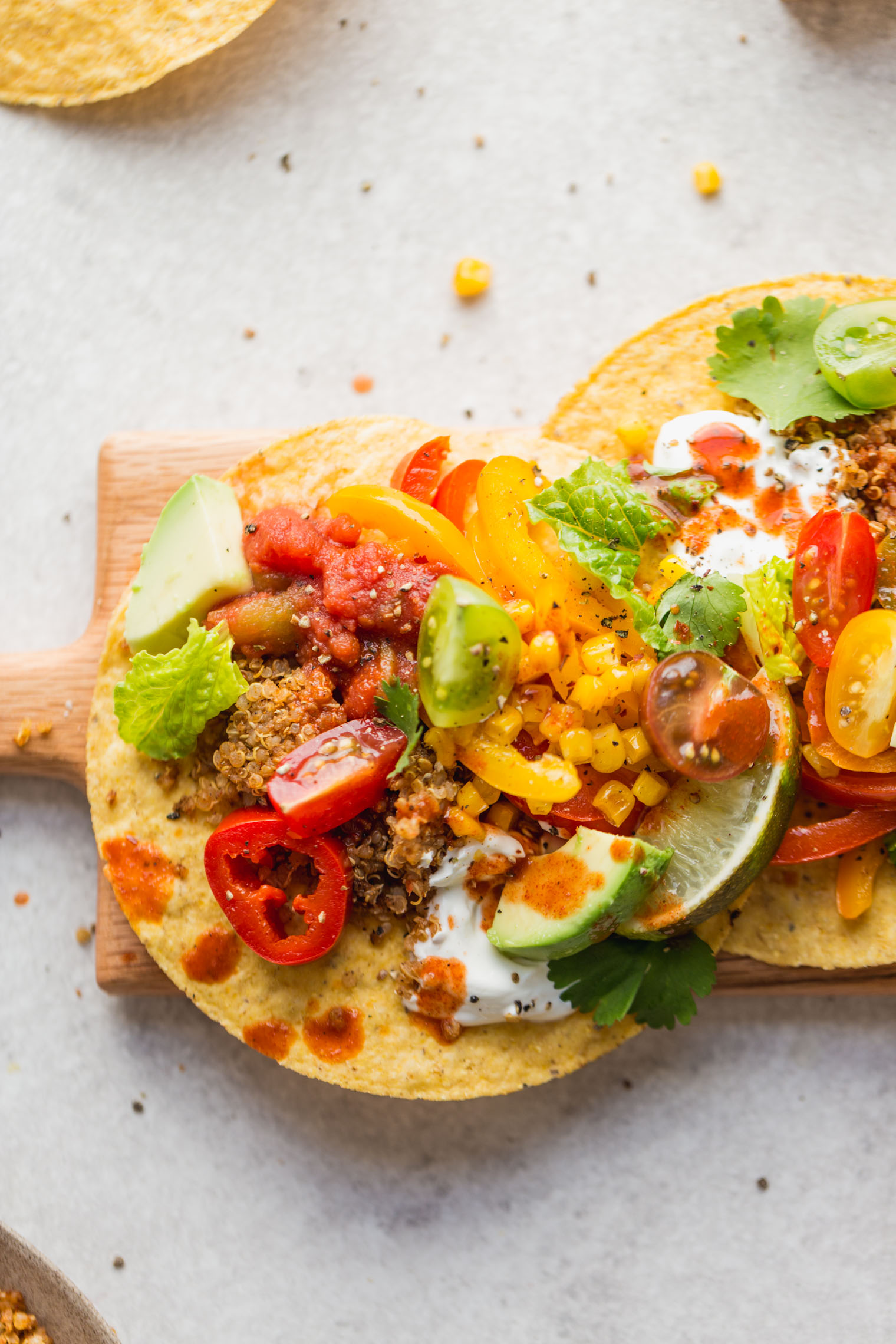 This Vegetarian Quinoa Taco Meat Tostadas recipe is a quick and simple meat-free weeknight main entree. The quinoa taco meat is a healthy substitute for crumbled beef and a must-try for any vegetarian!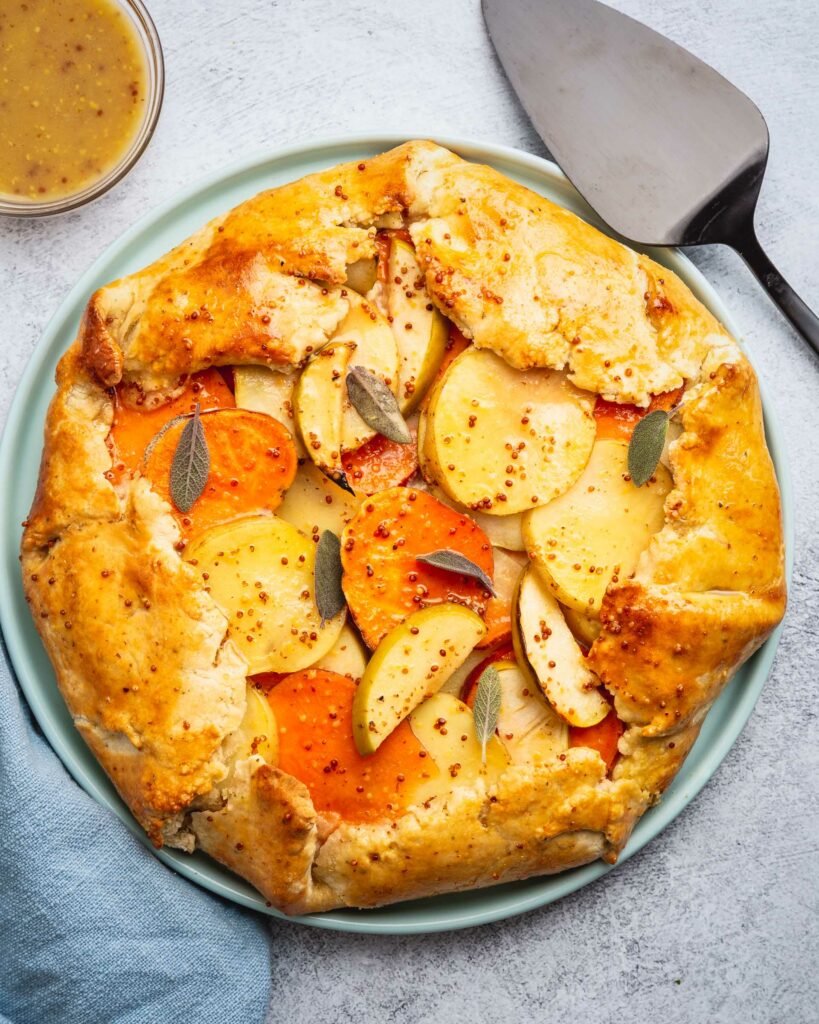 This Savory Potato and Apple Galette with Cider Dijon Glaze is layered with flavor and just enough sweet to create an irresistible sweet and savory meal.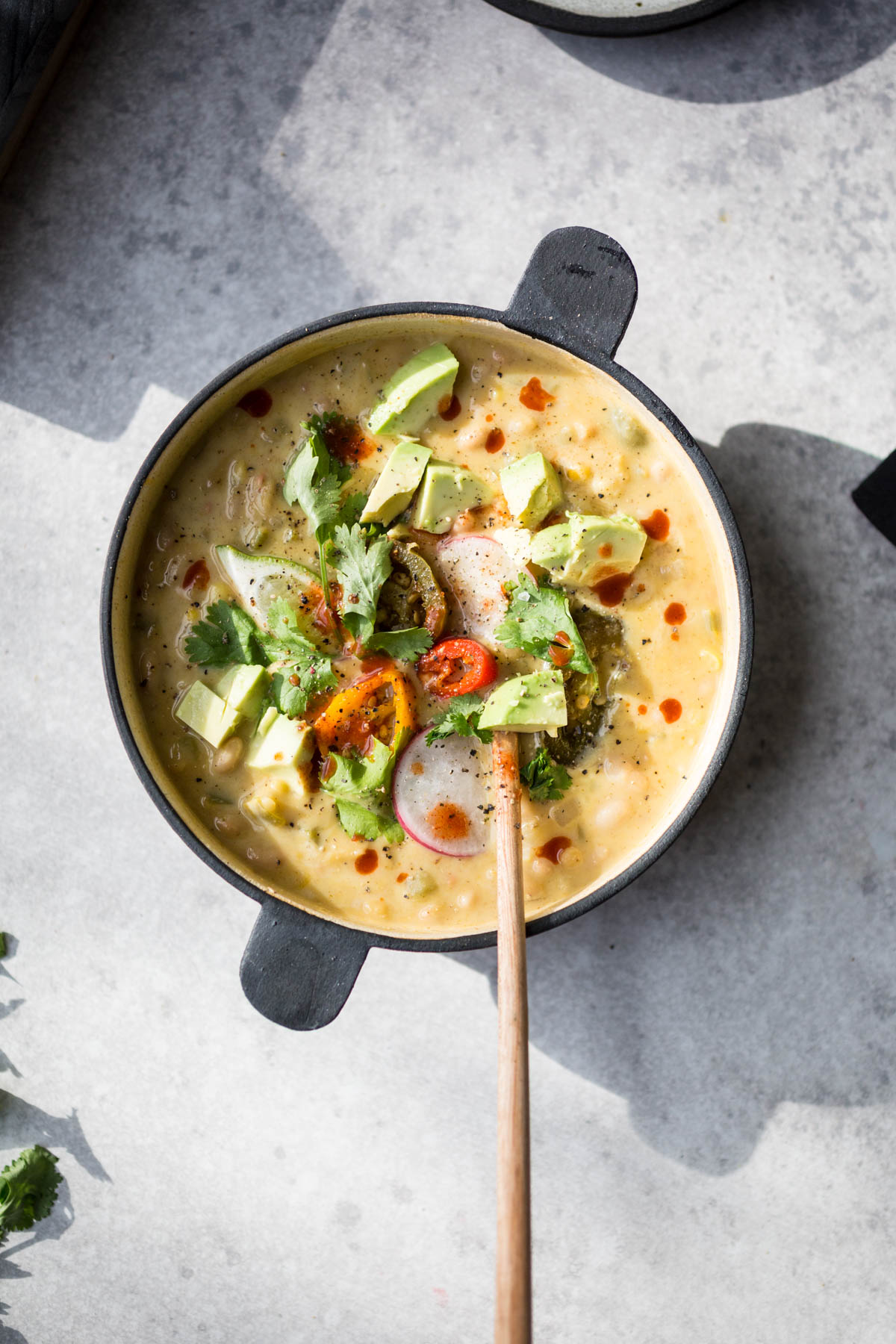 Creamy Vegetarian White Chili recipe that is cozy and filling (with vegan option). Ideal for healthy weeknight meals or chilly afternoons.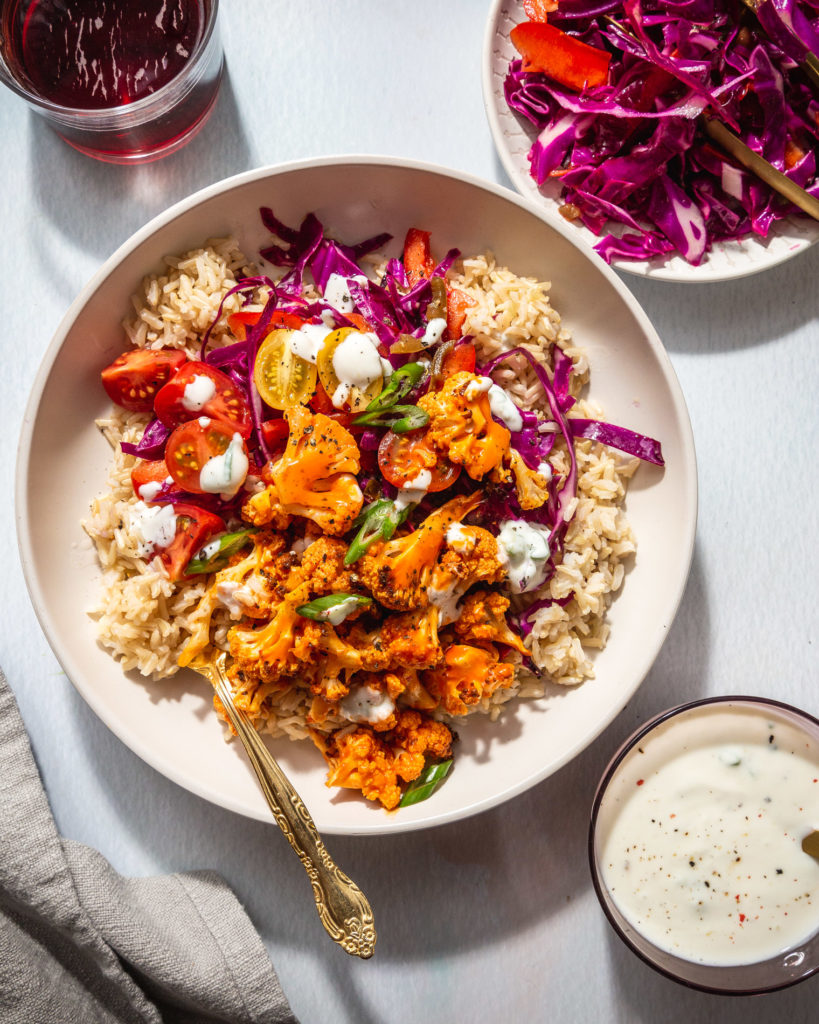 This Buffalo Cauliflower Bowl with Greek Yogurt Ranch and Spicy Quick Slaw is an easy and quick veg-packed meal perfect for lunch or dinner! All the components can be made ahead of time for a quick weekday meal.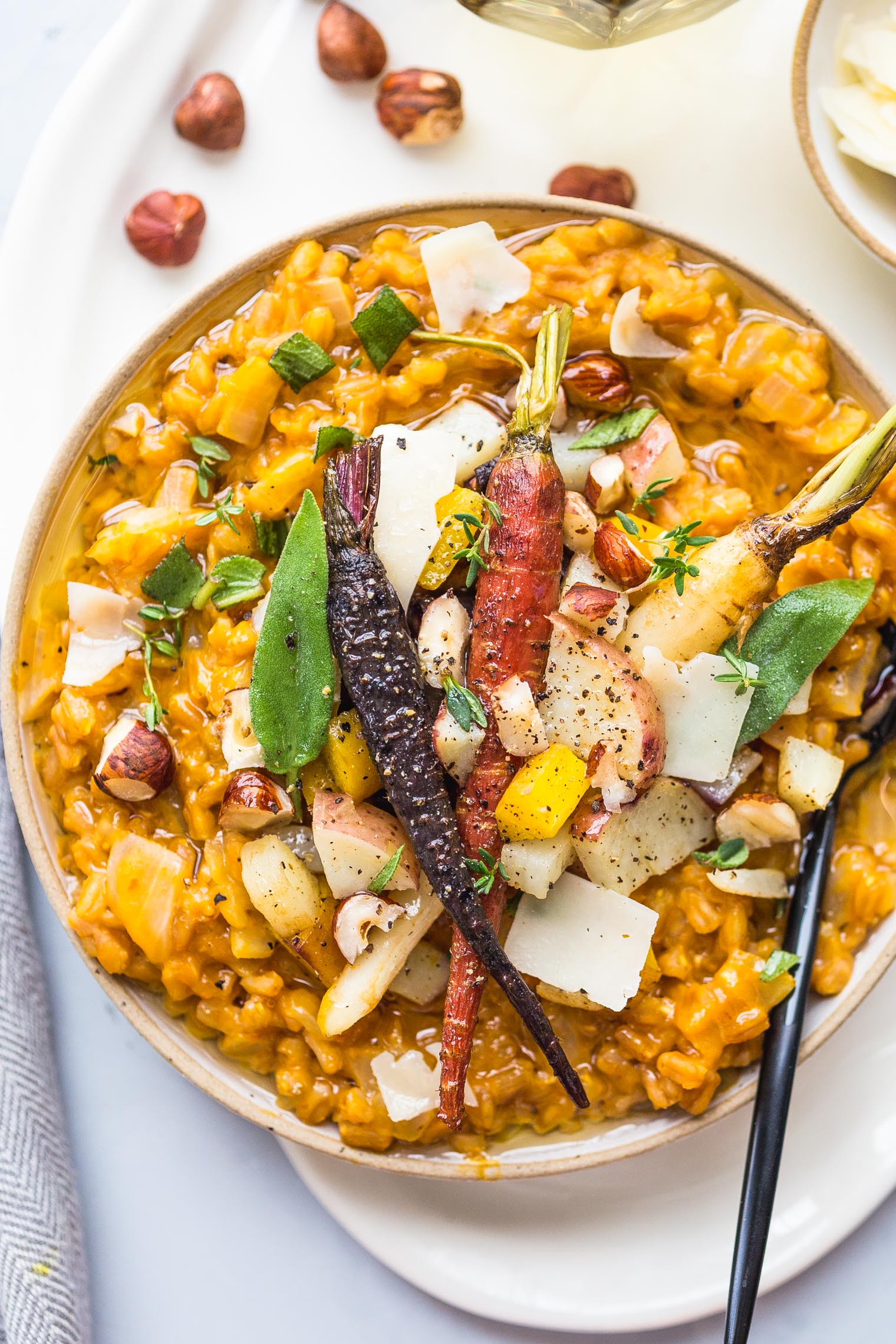 This Pumpkin Farro Risotto with Roasted Winter Vegetables is a great vegetarian holiday entree option or the perfect dinner for a chilly winter evening.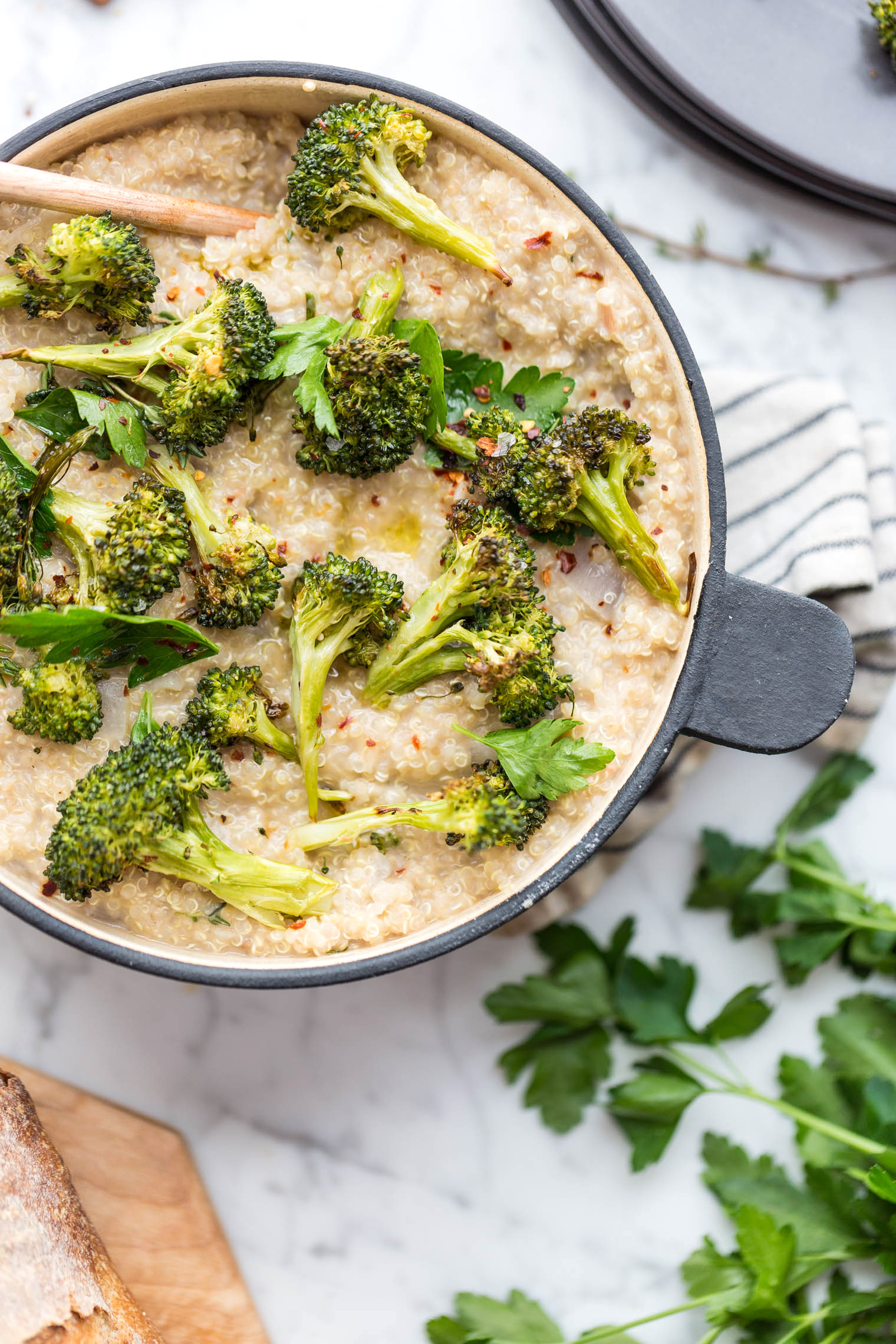 This Creamy Quinoa and White Bean Risotto with Crispy Brassica Florets is from The First Mess cookbook. This healthy plant-based main dish is chocked full of protein (from the quinoa and white beans) and satisfyingly creamy.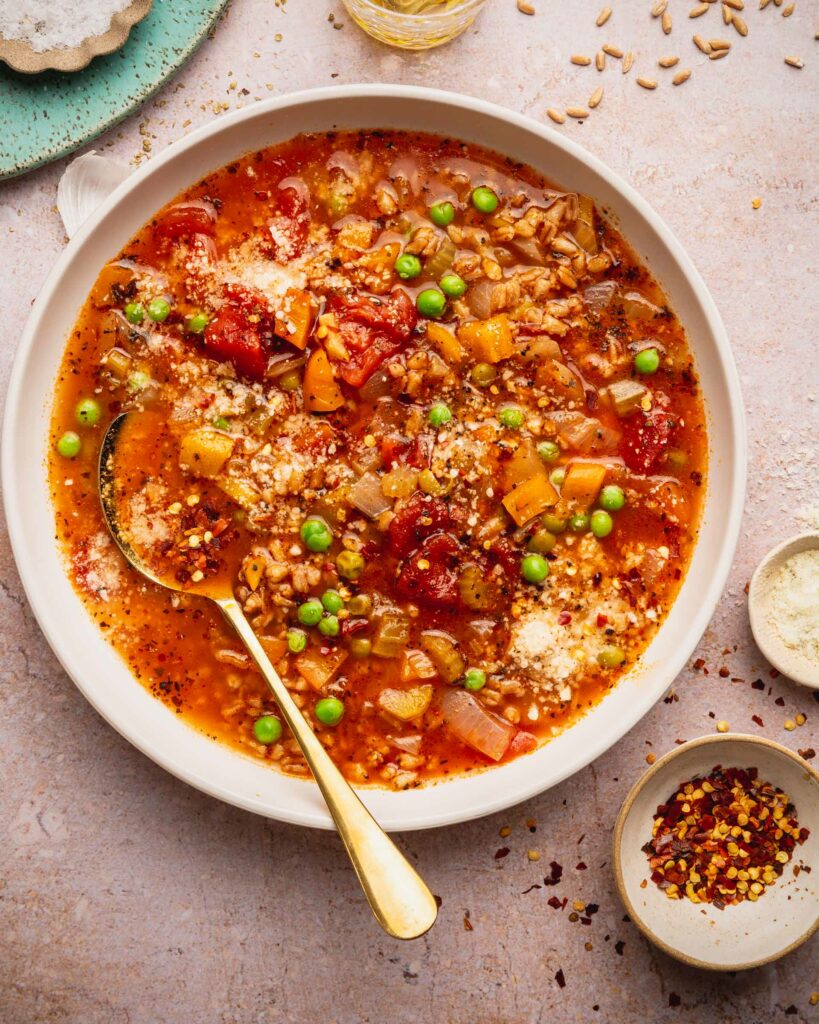 This vegetarian Instant Pot Vegetable Soup comes together in under 30 minutes and is a hearty soup full of flavor, veggies, and farro.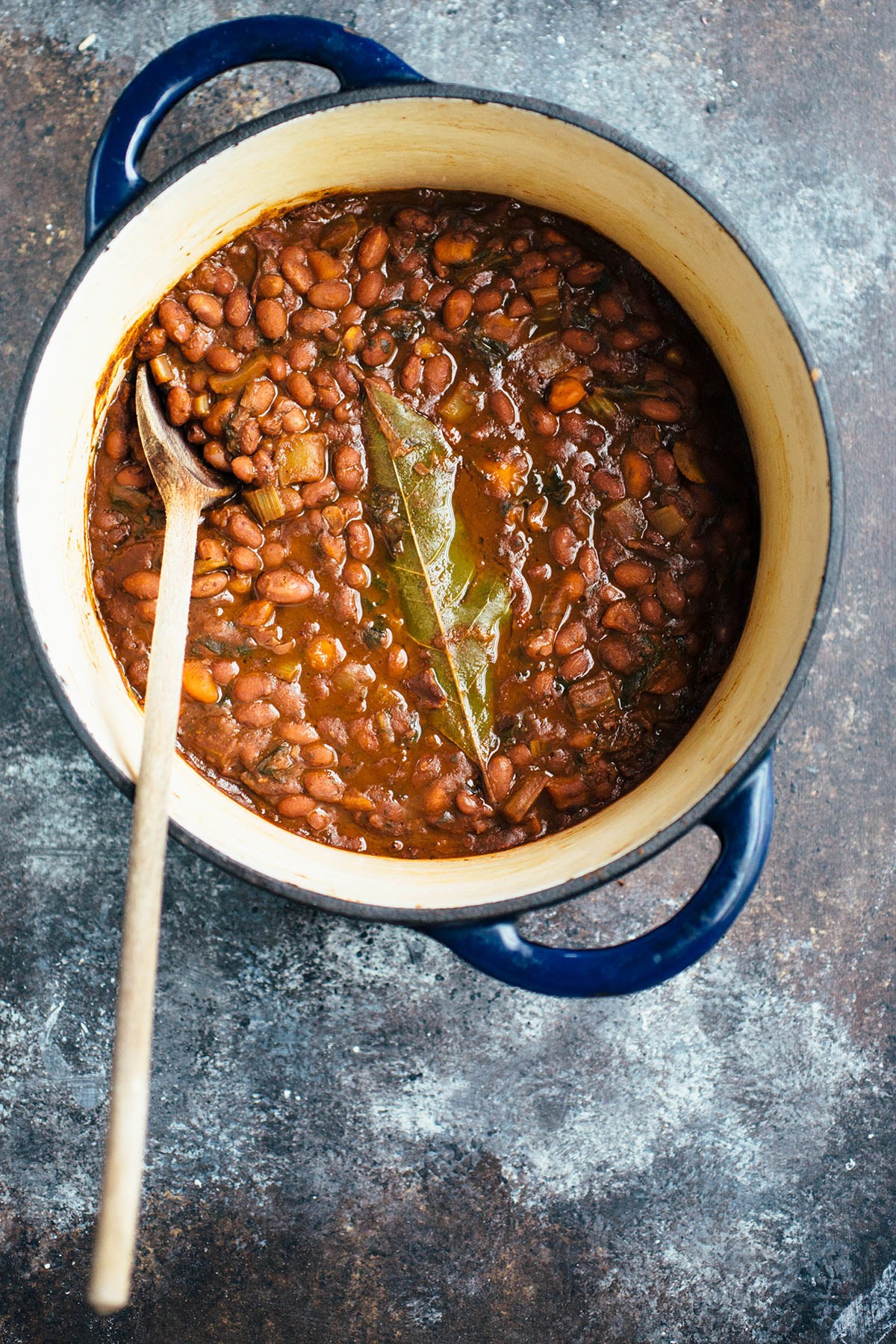 This Smoky Vegetarian Red Beans and Rice recipe is loaded with up melt-in-your-mouth vegetables that are tender and packed with flavor.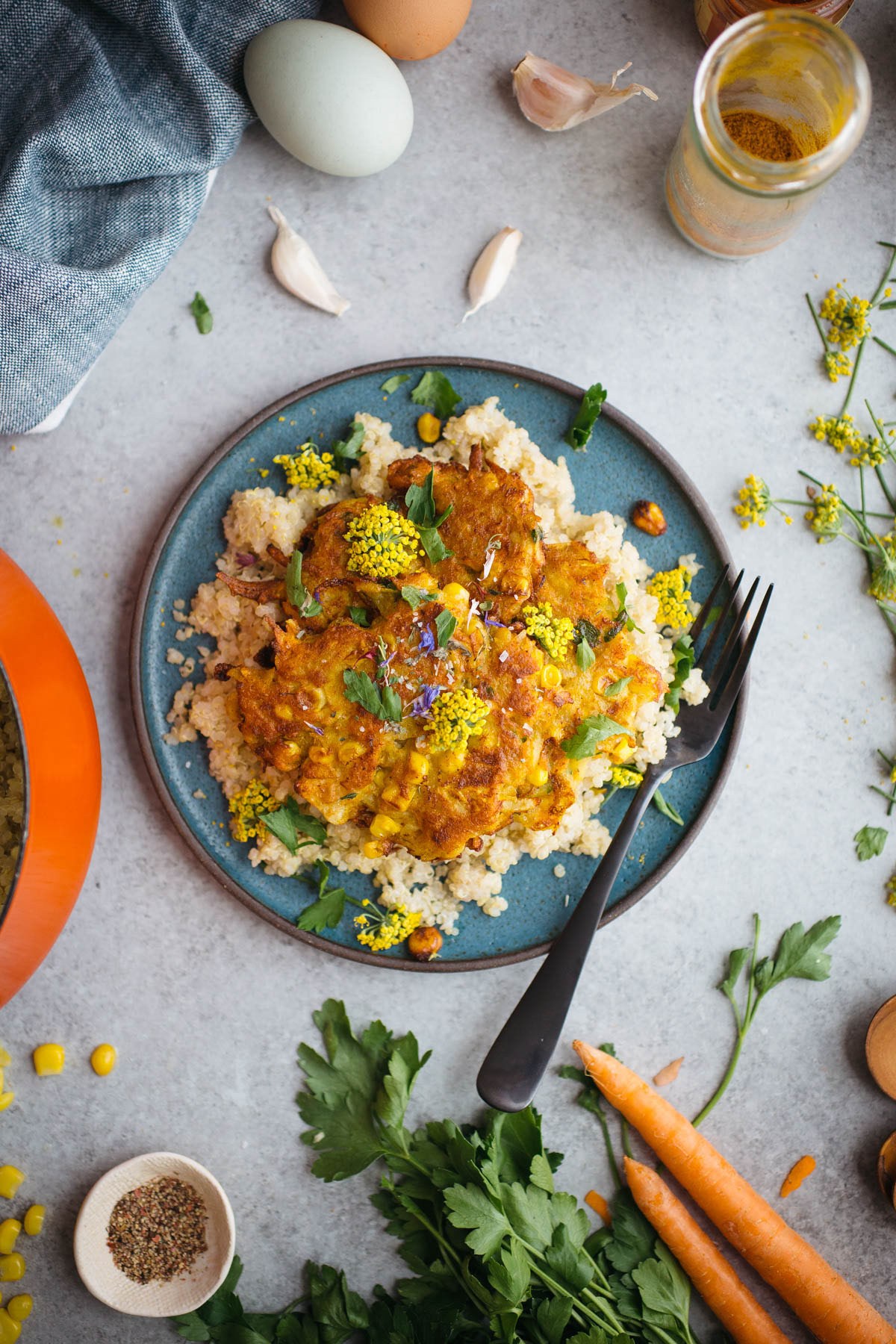 These Curried Veggie Patties with Coconut Quinoa are the perfect meal to throw together when you are trying to get rid of leftover vegetables or just looking to incorporate more veggies into your diet!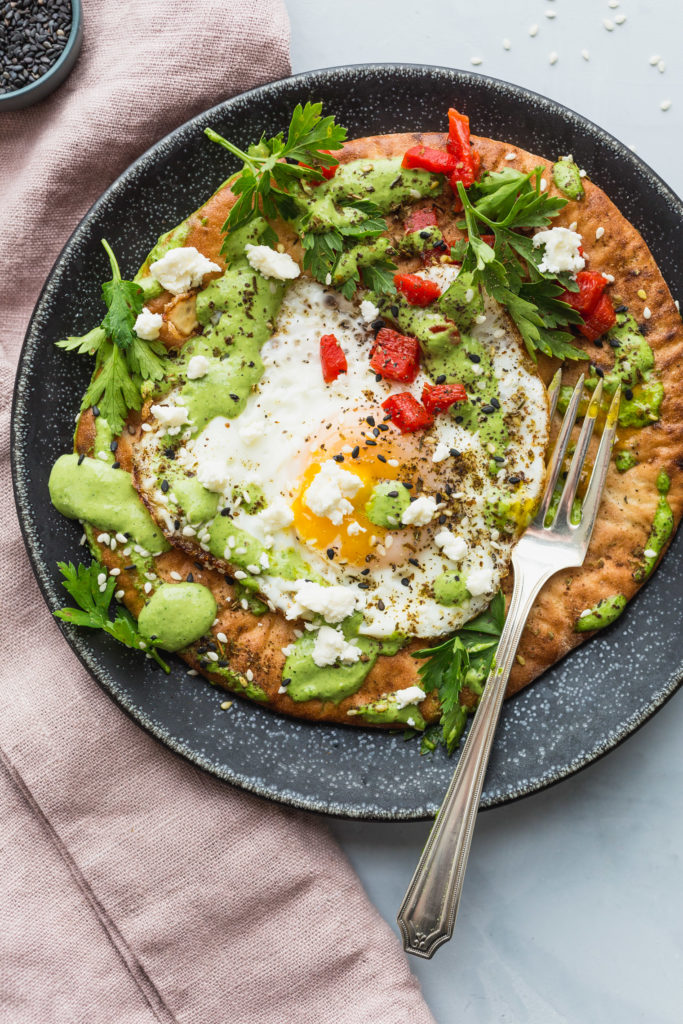 These Fried Eggs with Green Tahini and Pita are packed with spices and herbs and make a perfect simple dinner or weekend breakfast for two.
I hope these 24 easy vegetarian recipes have inspired you to create more veg-packed meals this month!